---
Bitter Springs
-

12 Bar Club, London, 1/5/2007
published: 15 / 4 / 2007
---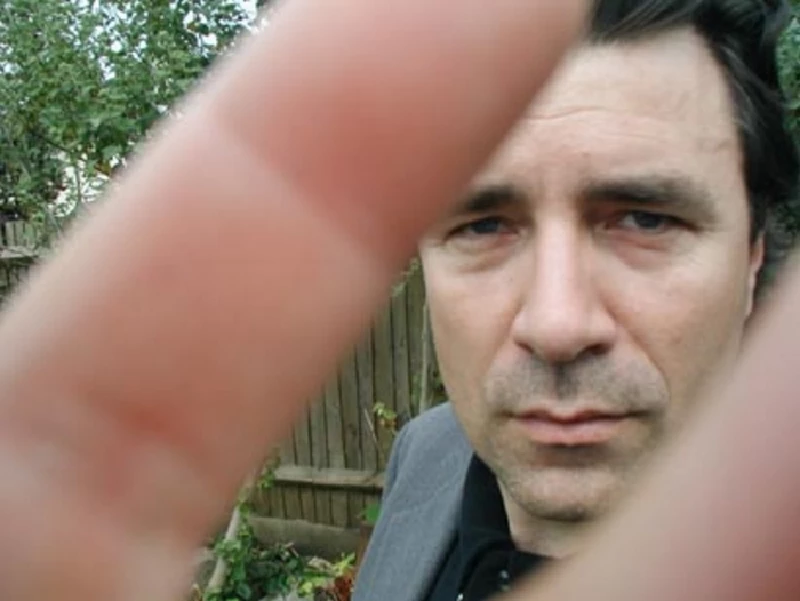 intro
After more than 25 years of making music, Bitter Springs front man Simon Rivers recently played his first ever solo gig as the support act to the Band of the Holy Joy. Neil Palmer watches him play a brief, but stunning set liable to move even the heaviest of hearts
King Spring, Simon J Rivers, has been performing music with the legendary Bitter Springs and before that with the criminally ignored Last Party for more than 25 years. Accompanied by his merry troop, he's trod all manner of boards across the UK and Europe. Never before, however, has he shed the collective shield of a shared stage experience and played alone. For the first time ever, tonight at the 12 Bar Club in London's West End, it's just Rivers and his guitar. When asked why after so long, he had decided to perform solo now, Rivers, as always, had a simple if unexpected explanation. "I'd heard about the Band of Holy Joy (tonight's headliners) gig and knowing that it would sell out immediately, and being a big fan of the band, hoped to get in on the guest list. I just thought, if I offered to do a few songs I might have a better chance of seeing the gig. A couple of days later I got the call." Looking surprisingly at ease as he took the stage, although he admitted later he was as nervous as he's ever been, Rivers, forever ready to challenge his audience, opened with a new song 'TV Tears'. "I wrote this one this morning and it's not quite finished yet" he tells us almost apologetically. It's okay, Simon. I'm sure no one would've noticed. He then launches in to 'My Life as a Dog', one of the stand out tracks from the forthcoming ninth album, and a Bitter Springs classic in waiting. Only Rivers, with his trademark sensitivity, empathy for life's lost souls, and wry humour, could manage to deal with acrimonious middle-aged domesticity, and a puppy spawning love affair with a dog in the one song, and pull it off. By the close of the song, you can't help hoping that everything works out for the mis-matched couple. For the next, and what turned out to be the penultimate song due to time constraints, Rivers takes us back to the early 90's for a spine tingling rendition of Last Party's 'Pat Minus Jack'. Despite or possibly due to not performing the song for over 10 years, Rivers delivers the "on the back of what you've done" refrains with heartbreaking guttural screams that transcend even the recorded version in their intensity. The intimacy of the 12 Bar amplifies the peeled back skin emotion. My hairs stand on end and goosebumps race across my flesh. As the final chord fades, Rivers visibly shaken, perhaps from exposing the autobiographical elements of the song, or perhaps from the sheer force of the primal screams he emits, takes a moment to gather himself. For his finale Rivers announces "I'm not always so miserable. This is 'Benny Hill's Wardrobe'". Taken from the 1999 album of the same name, 'Benny', a great show tune if ever there was one, is like the man himself, entertaining yet full of pathos. "My life got so cramped there was no room left for me" Rivers confesses. Ending the set with the childhood memory of "a dalek down Tudor Road", Rivers, dripping with sweat, thanks us for listening and leaves the stage, a milestone moment in his career consummated. Although brief, this inaugural solo acoustic performance by Rivers is simply stunning. He manages to pack as much wit; humour, wry observation, and heartfelt emotion in to one song as lesser mortals achieve in entire careers. He performs with more honesty and energy than even the angriest teen punks or street hardened rappers, and yet he can melt even the heaviest of hearts with delicate guitar strokes and almost whispered lyrical fragments. Long may the King Spring reign.
Band Links:-
http://www.thebittersprings.com/
https://www.facebook.com/TheBitterSprings/
live reviews
---
Bull and Gate, London, 7/1/2011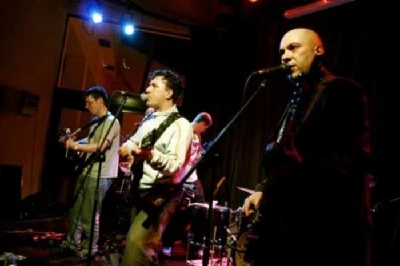 Neil Palmer sees the often under rated Bitter Springs play a shortened, but life affirming set of their unique brand of indie rock at the Bull and Gate in London
related articles
---
Oldfield Youth Club: Interview (2018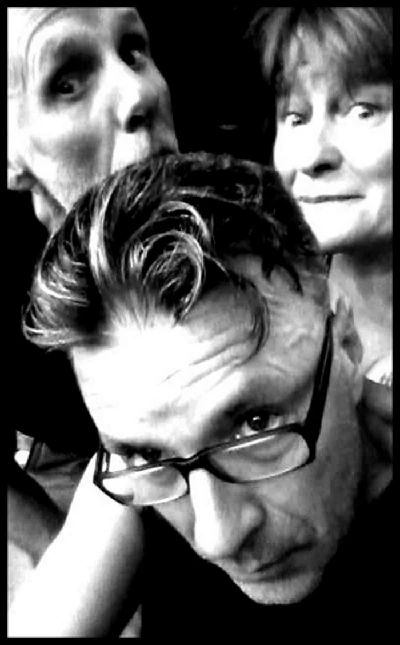 Simon Rivers, the front man with the Bitter Springs, talks to John Clarkson about his decision to form also another band Oldfield Youth Club, and both groups' forthcoming appearance at the Pennyblackmusic 20th Anniversary gig at the Water Rats in London.
Band of Holy Joy: Feature (2015)
Pennyblackmusic Regular Contributors
---