---
published: 21 / 10 / 2009
---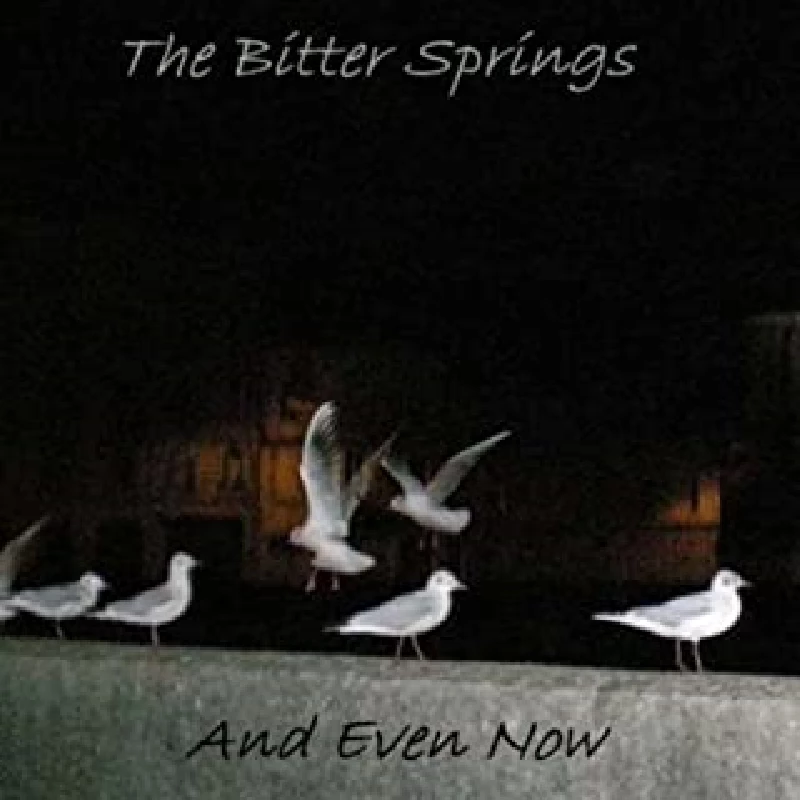 intro
Electrifying first single in three years from versatile West London-based act, the Bitter Springs, which consists of five different versions of the same song
2006 was a busy year for the Bitter Springs. They released their sixth album, 'That Sentimental Slush', and also two EPs, 'Poor Trace' and 'Firm Family Favourites'. Since then things have, however, been uncharacteristically quiet for the under-rated, but durable West London-based outfit, which formed as Last Party in 1985 and then changed their name to the Bitter Springs in 1996. There have just been a handful of gigs, and while two new albums-the seventh Bitter Springs long-player and the first solo record from front man and guitarist Simon Rivers-have both been promised, nothing as of yet has materialised. At last, however, they are back with a new single. 'And Even Now', which is available on download only, consists of five different versions of the same song. In other less safe hands this would be an overdose of remix hell, but, as always with the Bitter Springs, they have come up with something that is as versatile as it is original and inventive. The first track and title song is an indie disco anthem with swooning keyboards and cascading guitars over which Rivers lays out a philosophy of intent. "And even now there is something here/that brings me back and makes me care/A freedom of movement/A freedom of speech," he sings stridently, chronicling exactly why whatever is thrown at his band, and despite it never having attracted more than a small cult audience, he carries on making music. For the second track, 'Et Maintenant', Rivers is replaced on vocals by Parisian-born, but London-based chanteuse, Laurence David. The tune evolves into a series of slow rolling, but dramatic braces and crashes. Drummer Paul McGrath's accordion weaves in and out, while the soulful David, singing the lyrics in a French translation, has all the throaty gutsiness and power of Edith Piaf. The third version of the song, 'And Even Now (Chug A Chug)', finds Rivers back on vocals. The tune this time has a harder-edged and rockier wah wah guitar sound. The fourth track, 'Meme Maintenant', is another dance number. It has on main vocals 70s punk icon Vic Godard, whom Rivers and the other Bitter Springs have played with off and on for many years in his ever revolving backing band, the Subway Sect. Singing in French with exaggerated vocals, Godard gleefully hams things up, while the track's second guest, former Last Party and Bitter Springs drummer Neil Palmer, gives the song additional drive with his ebullient electronic drums. On the brief last track, 'And Even Possibly in the Future', the band's bassist Daniel Ashkenazy takes a rare turn on lead, his vocals, slurred with raw emotion, winding both the tune and the instruments down to an evocative, but powerful close. 'And Even Now' packs a lot into its twenty five minute running time- drama, humour and poignancy. With this, their first new recording in three years, the Bitter Springs have put out a release that is electrifying as well as life-affirming.
Track Listing:-
1
And Even Now
2
Et Maintenant (And Even Now)
3
And Even Now (Chug A Chug)
4
Meme Maintenant (And Even Now)
5
And Even Possibly In The Future
Band Links:-
http://www.thebittersprings.com/
https://www.facebook.com/TheBitterSprings/
related articles
---
Oldfield Youth Club: Interview (2018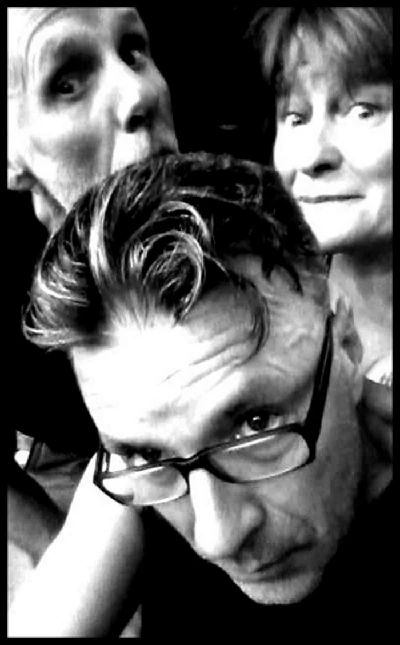 Simon Rivers, the front man with the Bitter Springs, talks to John Clarkson about his decision to form also another band Oldfield Youth Club, and both groups' forthcoming appearance at the Pennyblackmusic 20th Anniversary gig at the Water Rats in London.
Band of Holy Joy: Feature (2015)
Pennyblackmusic Regular Contributors
---