---
Bitter Springs
-

Cuttlefish and Love's Remains
published: 11 / 1 / 2016
---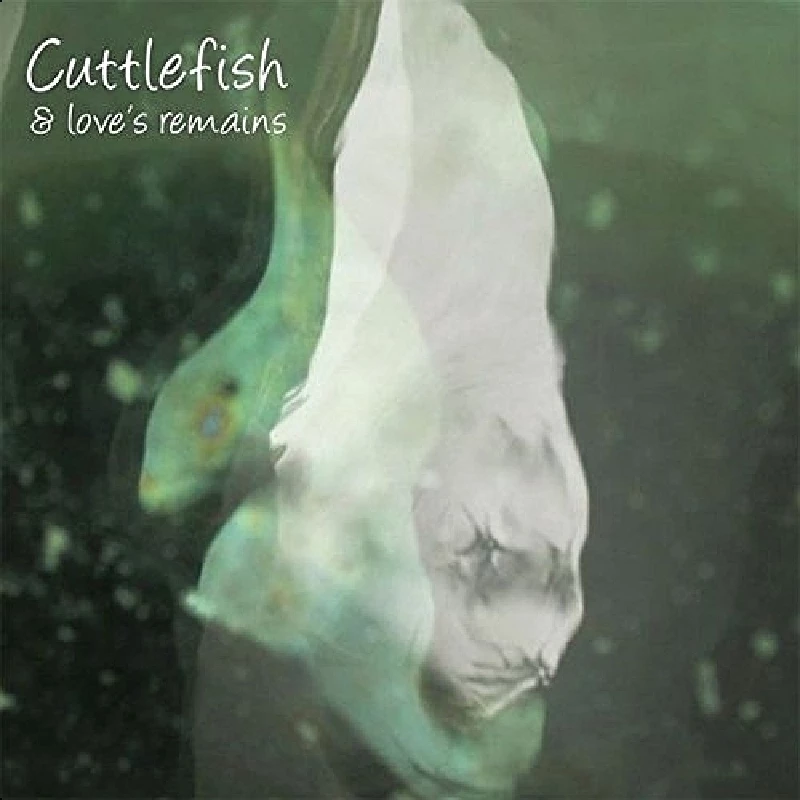 intro
Challenging but thought-provoking and highly rewarding eighth album from West London-based band, the Bitter Springs
"It is what you tell yourself each year/I wish that Mum and Dad were still here," sings Simon Rivers, the front man and guitarist with West London septet, the Bitter Springs, on 'It's Yer Birthday', one of the tracks on their new album, 'Cuttlefish and Love's Remains'. "Try looking on the bright side," he adds before delivering its punch line. "At least you're still alive." 'It is Yer Birthday' is, like much of 'Cuttlefish and Love Remains', a semi-orchestral, on-the-surface exuberant number, which throws into its mix on this occasion hand claps, a waltzing guitar, wheezing accordion and even a small children's choir. Yet with both real pathos and also gallows humour in a few short sentences River has captured for many the depression and angst of divorced middle age, as both family and friends start to die off and to fall away. The protagonist on 'It's Yer Birthday' at least tries to something about it ("Watch out lonely ladies here I come"). Over nine previous albums now and four decades, two with his former band Last Party and seven with the Bitter Springs, Simon Rivers has. however, proved something of a master at this, capturing a complicated situation and summing it up with matter-of-fact directness. Several of the songs on 'Cuttlefish and Love's Remains' tell of the same dysfunctional family. On the brass-infused 'The Hounslow Solicitors', which swings a balance between traditional jazz and the orchestral melody of the latter period Beatles, its teenage son on the way to a job interview at the foresaid Hounslow solicitors mugs an old lady, who later dies, for £40, which he then remorsefully drinks away in an all-day bender in the pub. He may be a vicious and an out-of-control thug, but things are rarely black and white in Rivers' world ("I am a wounded dog filled with blind rage"). Rivers puts equal blame for the crime on the boy's home situation and negflectful middle-class parents who, absorbed in their own problems, have allowed him to run wild and slide out of control. The parents' malfunctioning union , which is collapsing amidst the fall-out of an extra-marital affair, is dissected brilliantly by Rivers on the savage, brutal-sounding 'Portrait of a Marriage' ("This was ours forever/And then we let someone else kiss the coveted space/That someone is coming closer to you"). The balladic, mournful 'Something Good Togther' which features a weeping violin, tinkling piano and joint vocals from Rivers and his wife, ex-Last Party keyboardist Kim, then captures the parents' own shared guilt and delayed acknowledgement of responsibility at their son's downfall ("We must be magnets/It seems that is our affect/Children are many things/but they are not excuses for this mess"). The even bleaker Eastern European-influenced 'The Anonymous Touch', with its wandering Gypsy-style acccordion, meanwhile finds them accepting that they have to part if there is to be any hope for the future ("We are at the end of forever/And we remind each other of what we had and what we lost"). Elsewhere on the stripped back 'Cut All Fish', in which guest musician Kenny Wisdom from the Long Decline provides spoken vocals over the backdrop of a shimmering piano, Rivers on a day out at the beach on a Greek holiday with his own son, muses on the fate of the cuttlefish "with its head just below it arse." "You don't shit where you eat," says Wisdom, but it could alsos serve as a metaphor for the family on 'Cuttlefish and Love's Remains' or mankind's never-ending ability to destroy itself. As always with the Bitter Springs, 'Cuttlefish and Love's Remains' is packed with both musical and lyrical ideas. It is a thought-provoking and challenging album that demands intensive and repeated hearing.
Track Listing:-
1
Poetry Emmulsion
2
Shank's Night Mare
3
The Hounslow Solicitors
4
Portrait of a Marriage
5
Our World Was Built On Br
6
Something Good Together
7
Cut All Fish
8
It's Yer Birthday
9
The Anonymous Touch
10
Not Now Mummy's Jogging Dear
11
Some Muthas Do Ave Em
12
Only Sour Grapes Are Free
13
Po Reprise
14
Lost Contact
15
Hounslow Solicitors (Acoustic Mix)
Band Links:-
http://www.thebittersprings.com/
https://www.facebook.com/TheBitterSprings/
related articles
---
Oldfield Youth Club: Interview (2018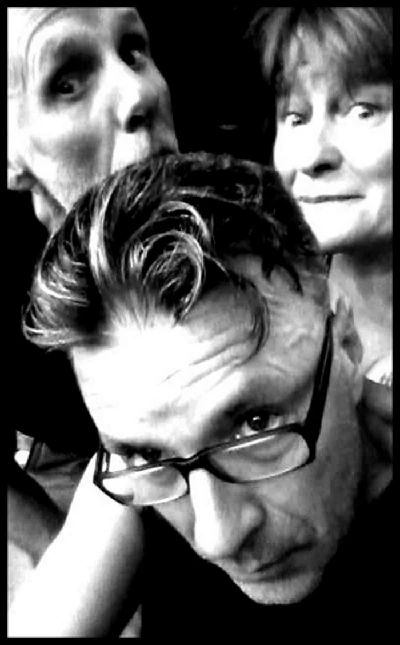 Simon Rivers, the front man with the Bitter Springs, talks to John Clarkson about his decision to form also another band Oldfield Youth Club, and both groups' forthcoming appearance at the Pennyblackmusic 20th Anniversary gig at the Water Rats in London.
Band of Holy Joy: Feature (2015)
Pennyblackmusic Regular Contributors
---