---
published: 22 / 10 / 2006
---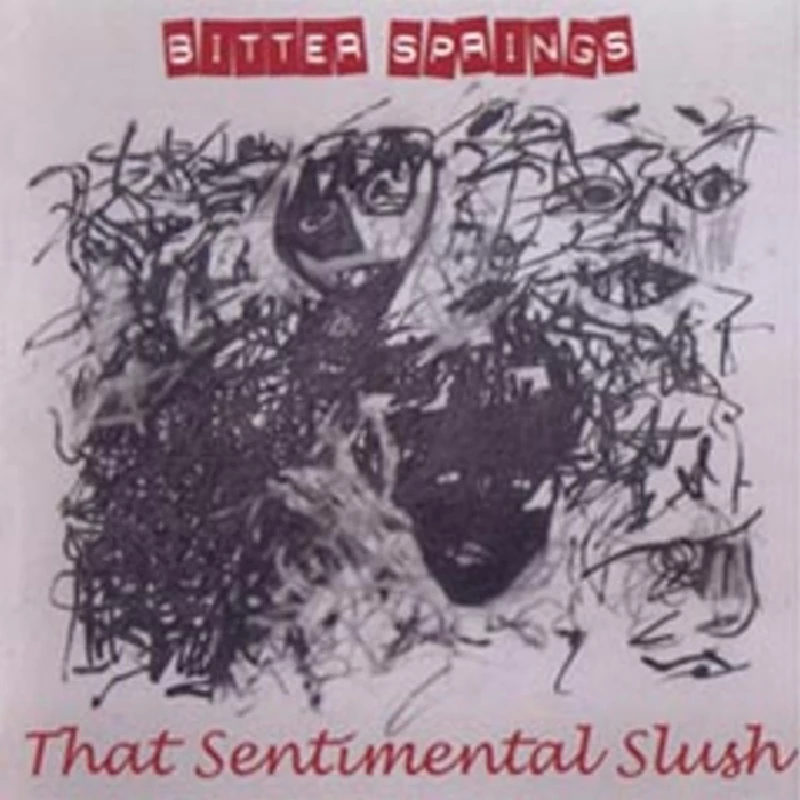 intro
In the latest in our 'Re : View' series, in which we reassess albums which we feel deserve another look, John Clarkson examines the Bitter Springs' sprawling fifth and latest album, 'That Sentimental Slush'
"There's no keeping up with the Bitter Springs/By the time that you're ready we'll be long gone" Bitter Springs' front man Simon Rivers sings on 'Gathering Dust', a strings and accordion-laden shanty to personal freedom, and one of the tracks on his band's sprawling fifth and latest album, 'That Sentimental Slush'. Indeed there is a lot of truth in that. Much of the immense charm of 'That Sentimental Slush', which the Bitter Springs self-released on their own Harvey Records in February, comes in its restlessness. Across its spirited 70 minutes, Rivers (vocals, guitar, piano) and his band mates Daniel Ashkenazy (bass, guitars, vocals), Paul McGrath (drums, accordion), Paul "Wizard" Baker (piano, organ, keyboards) and Phil Martin (violin) enthusiastically romp their way through 18 tracks in a variety of styles. 'That Sentimental Slush' incorporates everything from heart torn ballads to rollicking pub rock tunes, melancholic electro pieces to cod calypso numbers, and 60's Gallic-influenced duets to old-fashioned music hall songs as well as much else in between. In Simon Rivers the Bitter Springs also have an especially erudite and witty lyricist, one who can capture a whole situation or character in a single line or phrase, and, who, like the late, great Ian Dury, while never afraid to lambast cruelty or petty stupidity, has a big-hearted empathy for other people and their eccentricities, frailties and failings. 'Attempted Life', the opening track, is a rumbustious drinking number which throws into its middle a warblingly cheesy organ solo. Its booze-soaked main character has had everything stacked against him from birth ("Mum died when I was one/I lived my life in reverse/I knew where I was going from the start"). Out-of-control alcoholism leads him into one terrible scrape after another.Rather than it being long gone, there never been has any hope for him in the first place. Yet, far from coming across as pathetic, he has his own kind of dignity and a refreshing lack of pretension ("Living with death is hard/but what else you got/I'd rather smell of booze than bullshit"). The thunderous pub rock juggernaut of 'Moving into City' matches its riotous guitars with a scraped violin, wonky piano and sing-a-long chorus and humorously twists the concept of going back to nature and escaping from the claustrophobia of the city into the country on its head ("Tired of making our own entertainment/Sick of all this clean air/We're moving to the city/Too much time to think down here"). Smoochy trumpet-led ballad 'The King and I' meanwhile tells of the last, desperate gasps of a relationship which its protagonist has taken for granted and its final collapse ("I've had the lot and I've blown it all/When you ride your luck you've got to fall sometimes/Better luck next time"). And those are just the first three tracks. Elsewhere on the mock calypso of 'Paedophile Island' Rivers turns his bile on the hysterical spite of the British gutter press ("Name them and shame them/Oh absolutely honey/and how do you make your money ?"), and on the crooned, slow pop of 'Thee Idiots Computing' rages against the twisted social consequences of the 21st century's over dependence on technology ("Muppets on their mobiles/Got to call you every hour/I was walking bored down Uxbridge Road/Did I get out of the shower ?/I'm grinning as the phone call ends/Hey look at me/Don't I have loads of friends ?"). 'City of Glass' is an accordion-dominated 60's French-style pop number sung as a duet with guest singer Kim Ashford about architecture gone mad ("So where's the trees that made the paper that held the application/of the plans for demolition"). The broke protagonist on the echoing electronica of the poignant 'Beautiful Things' meanwhile has the bad luck to fall in love with someone who comes from a different financial class ("She said she needs/She needs beautiful things/All I've got offer is love/cheap love/and that's just not enough"). It ends, as it begins, with another drinking song 'Ice Cold Glass', a breezy and stomping sing-a-long old-time varsity number ("The poor man lives in hope/and the rich man lives in fear/I'd trade all my gold/for an ice cold glass of beer"). 'That Sentimental Slush' is an exhilirating, exuberant bomb blast of an album, one which, despite its lengthy running time, brims over and bursts with ideas, and remains constantly innovative. In the time since they released 'That Sentimental Slush', the Bitter Springs, in what has been their busiest studio year since they formed in 1996, have gone on to release and record another two similarly-paced EPs, September's 'Firm Family Favourites' and November's 'Poor Trace'. While most bands a decade old have long exhausted themselves, the Bitter Springs continue to wield massive creative passion and energy. They are a totally encapsulating experience.
Track Listing:-
Band Links:-
http://www.thebittersprings.com/
https://www.facebook.com/TheBitterSprings/
Picture Gallery:-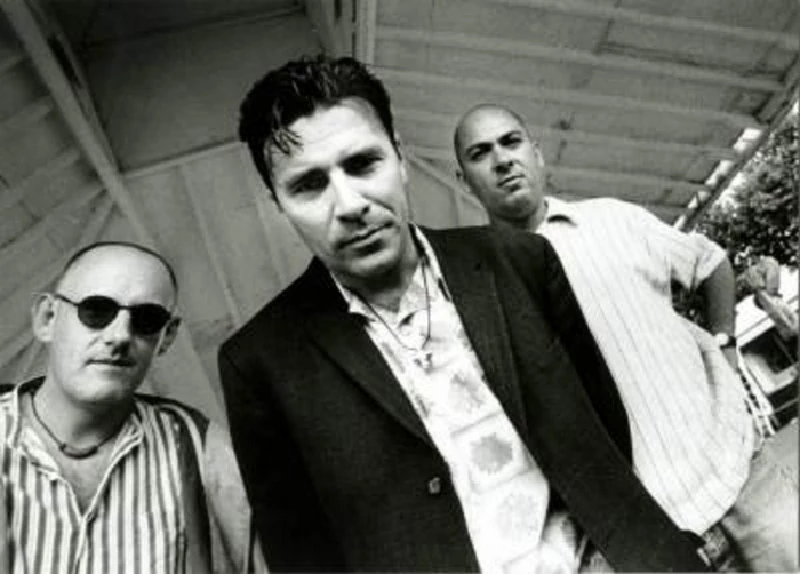 favourite album
---
(Suburban Crimes of) Everyday Happiness (2021)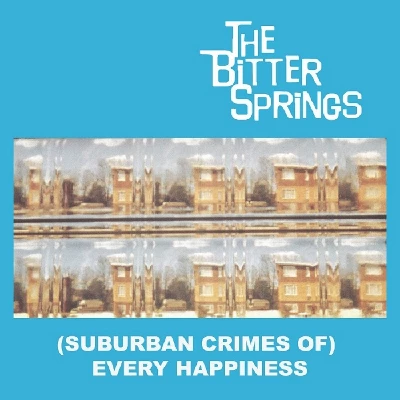 In our 'Re:View' section, in which we look back at albums from the past, Kimberly Bright finds that the Bitter Springs' magnificent remastered 2001 masterpiece '(Suburban Crimes of) Every Happiness' hasn't aged a day.
related articles
---
Oldfield Youth Club: Interview (2018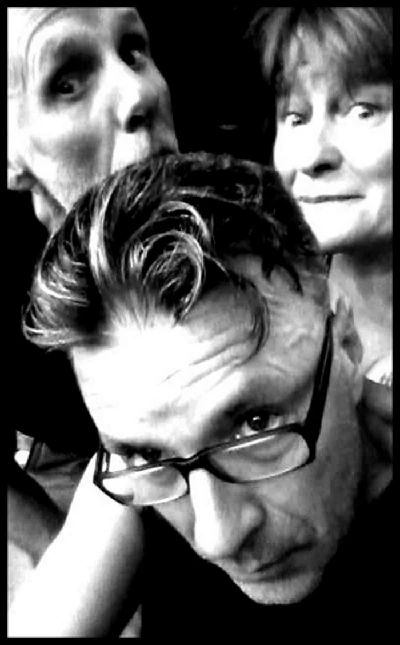 Simon Rivers, the front man with the Bitter Springs, talks to John Clarkson about his decision to form also another band Oldfield Youth Club, and both groups' forthcoming appearance at the Pennyblackmusic 20th Anniversary gig at the Water Rats in London.
Band of Holy Joy: Feature (2015)
Pennyblackmusic Regular Contributors
---