---
Hawks
-

Obviously 5 Believers
published: 29 / 7 / 2021
---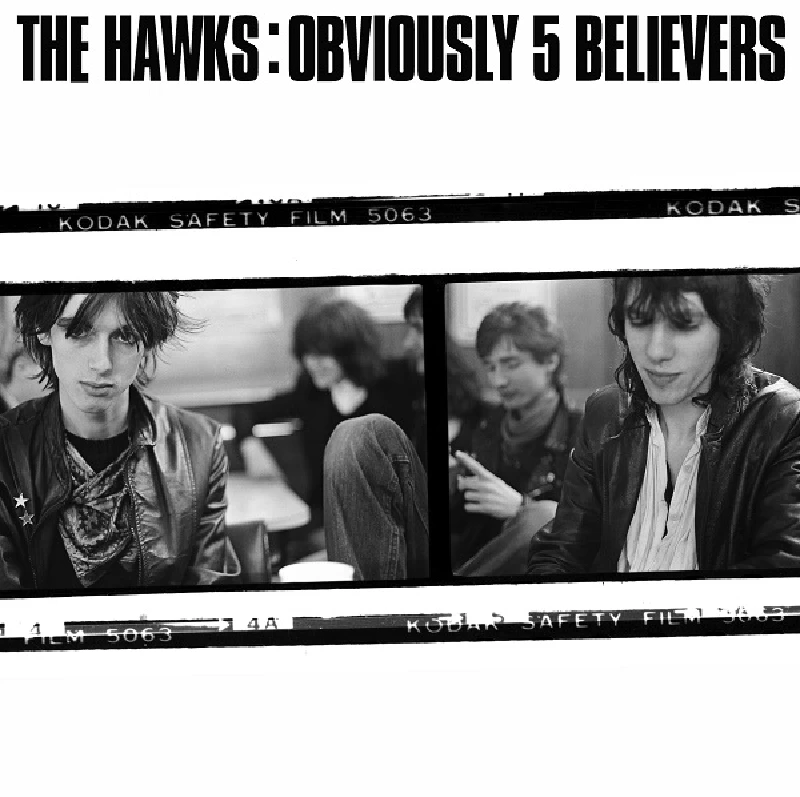 intro
Stephen Duffy, sometimes also known as 'TinTin', formed The Hawks after quitting Duran Duran just before they were signed. Tommy Gunnarsson listens to The Hawks' previously unreleased only album 'Obviously 5 Believers', and finds that it isn't without its charm.
For the pop audience of today, Stephen Duffy is probably best known for the song 'Kiss Me', famously covered by Robbie Williams in 2006 (Duffy also co-wrote and co-produced Williams' 2005 album 'Intensive Care'), but it was also a major hit for Stephen himself back in the mid =80s, when it was released in its third version in February 1985. But back in the late 70s, he was one of the founding members of Duran Duran in his native Birmingham, first as their vocalist and bass player, and later drummer, before he quit the band in 1979 (Duran Duran would go on to sign to EMI in 1980, and the rest is history, I guess). After quitting the band, Duffy was asked to join a new band, Obviously Five Believers, who soon changed their name to The Subterranean Hawks, later shortened to just The Hawks. This five-piece, consisting of Duffy on vocals, Dave Kusworth and Paul Adams on guitar, Simon Colley on bass and David Twist on drums, released their debut single, 'Words of Hope', on their own Five Believers label in 1980 (a single that's now quite expensive if you should happen to see one for sale). Since nothing happened after the release of the single, the band split up in 1981, but before that they recorded an album that remained unreleased. Until now. Before passing away suddenly in 2020, Kusworth asked for Duffy's permission to finally release the album, and after his friend's death, he stayed true to his words, and 'Obviously 5 Believers' is seeing the light of day, forty years after the songs were recorded. The Hawks formed just in time for the post punk wave that swept across the UK in the aftermath of punk, but I wouldn't put this album under the post punk section in my fictional record store. The truth is that I have a hard time to find a fitting category for them. Sometimes, like on 'Big Store', 'What Can I Give' and 'What It Is!', they sound like a punk band with a weak spot for pop tunes, but then on 'Aztec Moon' they sound more like an early Smiths demo recording, and on 'Something Soon', the harmonica is out and about. So, in short, this is a mixed bag, and even though you can clearly hear that these are more like demos than a finished album, there are some good songs here, and it's nice to hear Duffy's voice sounding just like we are used to hearing him on his later recordings. After the demise of the band, Duffy formed the band TinTin, who released the first version of 'Kiss Me' in 1982, and later went solo, using 'TinTin' as his nickname for a few years in the mid 80s. He would form the band The Lilac Time with his brother Nick in 1986, and in the mid 90s, he recorded a new solo album as Duffy, with US producer Mitch Easter (who also co-produced the first REM albums), having indie hits like 'Sugar High' and 'London Girls' in 1995. The latest album by The Lilac Time, 'Return To Us', came out in 2019. Kusworth would later play with Nikki Sudden in The Jacobites, and also released some solo albums, including one on Creation Records in 1991. Well, it's nice to see this album finally released. It might not be the best album ever, but that's not the point either. This is meant to celebrate the creativity and the passion of five young guys from Birmingham, and also to pay tribute to their old friend Dave Kusworth. And that's not too bad either.
Track Listing:-
1
all the sad young men
2
aztec moon
3
big store
4
what can I give?
5
a sense of ending
6
bullfighter
7
jazz club
8
serenade
9
something soon
10
what it is!
Band Links:-
https://www.facebook.com/Obviously5Believers/
Play in YouTube:-
Picture Gallery:-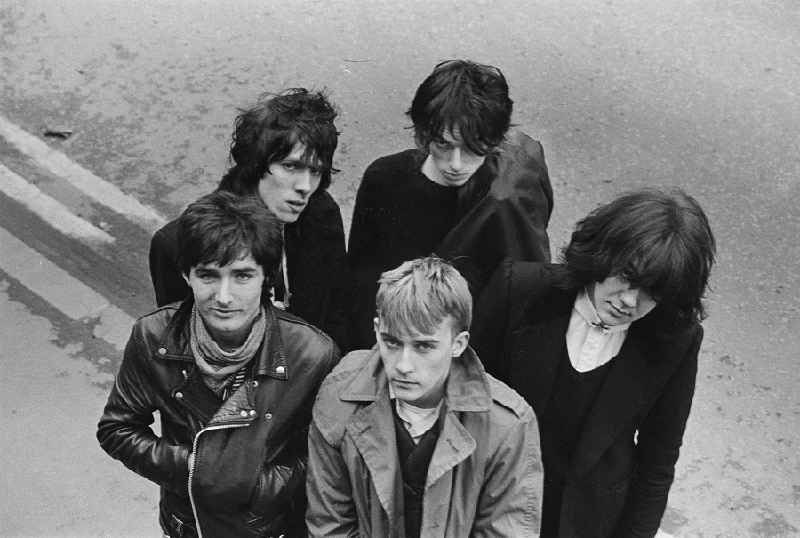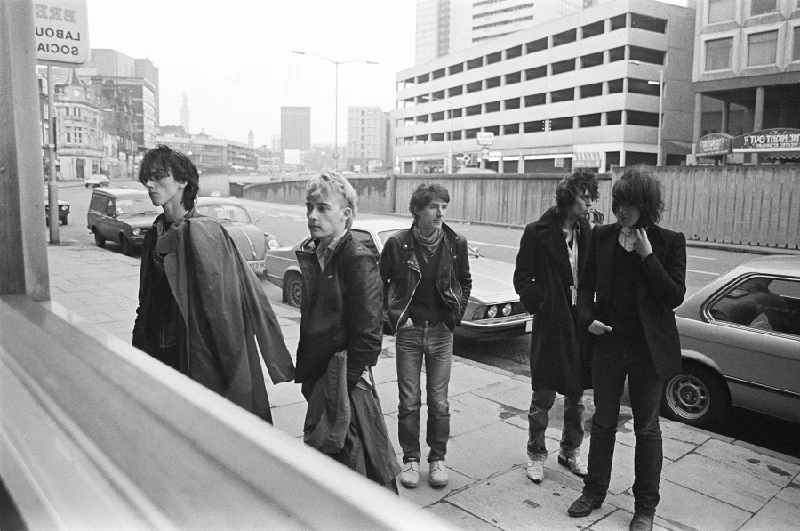 Pennyblackmusic Regular Contributors
---