---
Mothmen
-

Pay Attention!
published: 25 / 8 / 2015
---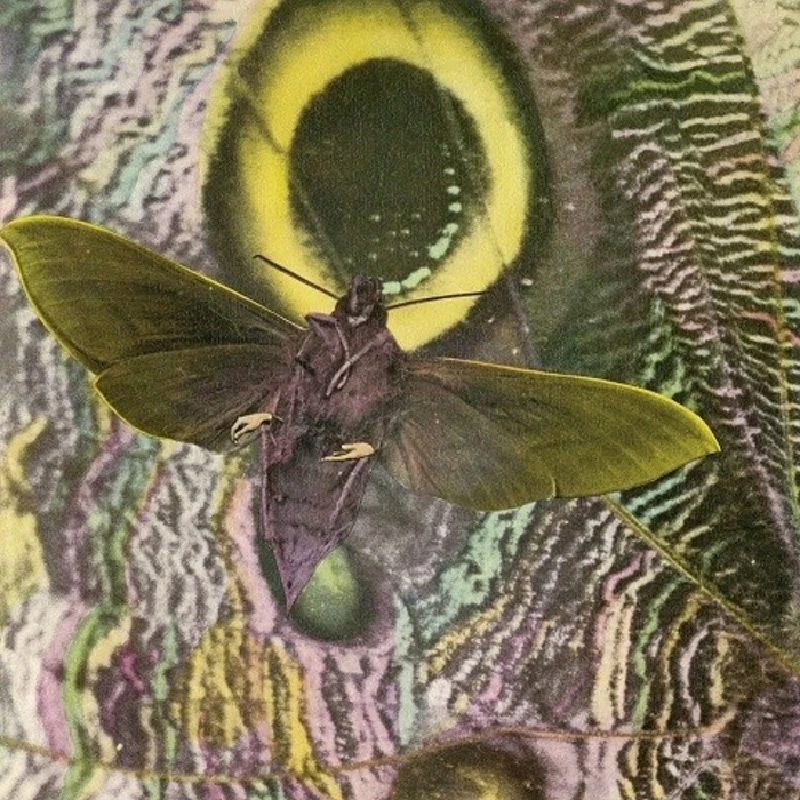 intro
In our 'Re:View' section, in which our writers look back at albums from the past, Nicky Crewe reflects on Manchester post-punk band the Mothmen's long-lost only album 'Pay Attention', which has just been released on CD for the first time
Here's a chance for me to review music that has particular associations for me, made by a group of musicians who were part of my friendship group, created back in a time that was a personal turning point. I want to do this album justice. I also don't want you to think that I am singing its praises because I am biased. This is amazing. If you like sixties psychedelia, Syd Barrett and early Pink Floyd, Delia Derbyshire and electronica, Captain Beefheart and dub, this is for you. If you have ever listened to the Master Musicians of Joujouka then you will definitely be tuned in and paying attention. This is the first time it has been available on CD or in digital format. To discover this music before now you would have had to be searching or extremely lucky. There are six bonus tracks too, three previously unheard. There are fascinating sleeve notes and archive memorabilia. It's a story that confirms that truth is stranger than fiction, with its tales of music business betrayal, the kind of success that reminds you to be careful what you wish for, plus addiction and murder. Bob Harding and Tony Bowers had been part of what is described as a comedy/satire band, Alberto Y Los Trios Paranoias. They were so much more than that. Musically sophisticated, they were able to adapt and subvert musical styles and genres to great effect, with a brand of comedy that blended Firesign Theatre, Lenny Bruce and the Marx Brothers. Several years of performing as the Albertos meant Tony and Bob were capable of anything. Their love of psychedelia and dub was shared with two young musicians, Dave Rowbotham and Chris Joyce, who were up for anything musically. Listening now, it's hard to believe just how great they sound. Not because I didn't appreciate them then, but Manchester was full of people doing interesting things and making music. It was taken for granted that they would be good. I didn't appreciate just how accomplished and experimental they were. Taking their name from John Keel's book, 'The Mothmen Prophecies', with its alien and UFO associations, they distanced themselves not just from their musical past but also from their as yet unknown futures. It's strange to think that Chris Joyce and Tony Bowers went on to become members of Simply Red. Later, Bob Harding went into the music business working with On–U's Adrian Sherwood and the Blood and Fire label. He now runs King Spinna Records. Dave Rowbotham's tragic descent into addiction, leading to his still unsolved murder, couldn't have been predicted. So to set the scene in post-punk 1981. Roger Eagle, referenced in the title track, was probably telling a young Mick Hucknall to 'Sit Down and Listen to This' as he played him a Bobby Bland album. Read Bill Sykes' book of the same name if you want to know more about Roger. Mick was a stagehand at the Palace then, not yet pop royalty. New Wave was making way for New Order. The Hacienda hadn't yet been built. Ian Curtis was dead. Vini Reilly was now solo as the Durutti Column. Martin Hannett was making a name for himself. There were links and connections between local promoters and record labels, Rabid, Absurd and Factory, Alan Wise and Tony Wilson. The process of making these recordings sounds chancy and chaotic, dope-fuelled and almost accidental, but the results are astounding. Afghanistan and Morocco produced discordant sounds and unfamiliar rhythms as well as cannabis resin. The strong influence of the healing music from Joujouka, referenced in the '60s by Brian Jones, is there in the track 'Mothman', as trance-inducing as any drug. Listening to Chris' drumming, his later work with dub collective Suns of Arqua makes sense. But that was in the future. Their music sounds more contemporary in its experimentation than was appreciated back then. Critics didn't know what to make of them, and it's not surprising. You can hear their influence on later bands, but then there's the mystery of how is that possible when their music was so unavailable commercially? What might have happened if they had carried on working together? If Simply Red hadn't swept Chris and Tony up into another world? I was living in Morocco in 1981. I'd run away from Manchester and ended up there. I was teaching English in a language school in Casablanca. One day I was told I had to report to the Customs Office. A Mothmen cassette sent to me by Tony Bowers had been impounded as being potentially subversive material. I spent the best part of an afternoon chasing round government departments on the back of a helpful customs officer's moped, eventually tracking down the tape, which I was allowed to keep. I still have it. What did Moroccan customs officials make of it? That tape became part of my Moroccan soundtrack, and when I heard this CD I was transported back to those adventures. 'Disturbing the Comfortable, Comforting the Disturbed' is the mission statement of this record label. Finally after 35 years, this music from 1980/1981 is available in all its glory. Be disturbed. Be comforted.
Track Listing:-
Article Links:-
https://www.facebook.com/onusound
https://twitter.com/onusound
Picture Gallery:-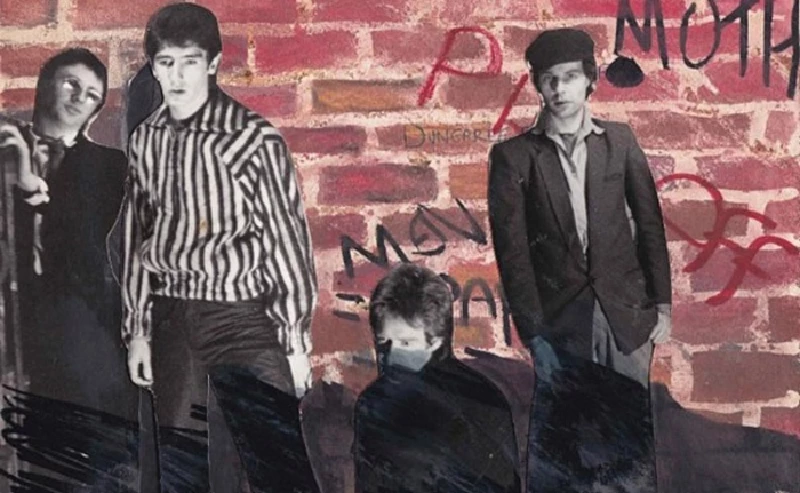 Visitor Comments:-
808

Posted By: Dave Rowbotham, Manchester, England on 22 Aug 2016
Did you know any of the band members personally?.. Specifically, Dave Rowbotham. I understand his situation was bleak towards the end but, whilst The Happy Mondays penned Cowboy Dave about him (with varying degrees of accuracy), I know little else. There's a family connection here for me; i'd like to know more.
---
Pennyblackmusic Regular Contributors
---