---
Neil Innes
-

How Sweet To Be An Idiot
published: 29 / 10 / 2020
---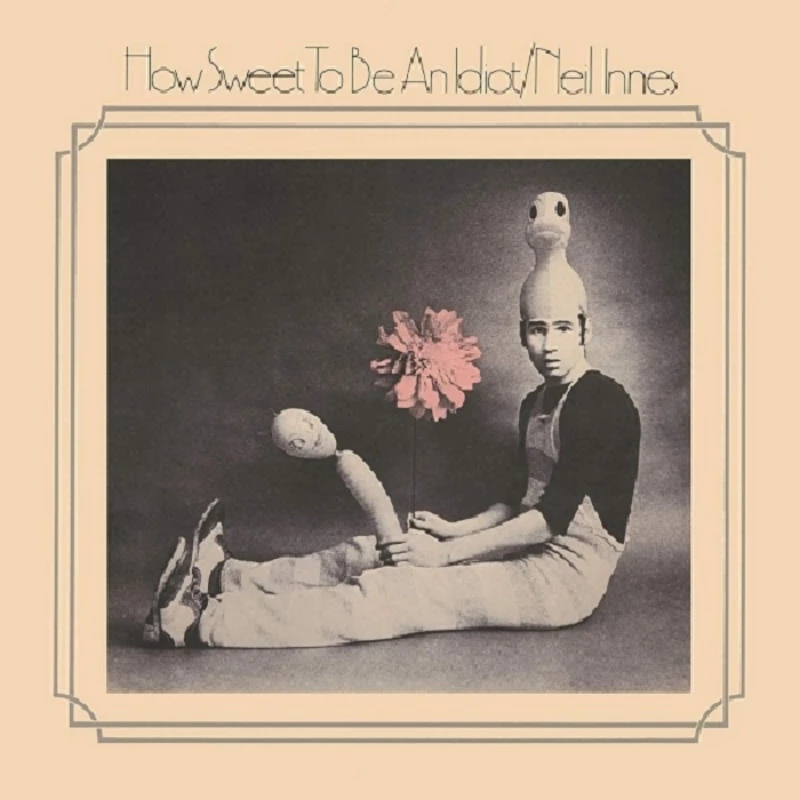 intro
In our 'Re: View' section, in which our writers look back at albums from the past, Tommy Gunnarsson finds something for almost everyone in Neil Innes' 1972 debut solo album 'How Sweet To Be An Idiot', which is being reissued in an expanded version.
Almost a year ago, the great Neil Innes suddenly left us, right in the middle of planning a tour of Europe with The Rutles, the "pre-fab four" who starred in the absolutely amazing mockumentary 'All You Need Is Cash', made by Innes and Eric Idle of Monty Python fame in 1978. Neil's death opened the floodgates to the long-awaited appraisal of his work, and Cherry Red's great sublabel Grapefruit answered by releasing the equally long-awaited reissue of Innes's debut solo album, 'How Sweet To Be An Idiot' which originally came out in 1973. Innes was, of course, a former member of the absurd, bizarre and often genius Bonzo Dog Doo Dah Band (who scored a hit in the UK with 'I'm The Urban Spaceman', co-produced by a certain Mr P McCartney under the pseudonym Apollo C Vermouth in 1968). After the Bonzos split up in 1970, he formed a new group, GRIMM, with some of his former bandmates and members of another so-called novelty act, The Scaffold, who had themselves had a big UK hit with 'Lily The Pink' in 1968. In the spring of 1973 he began recording what would become his first solo album with guitarists Ollie Halsall (a future Rutles member) and Andy Roberts (of Plainsong), and drummer Mike Kellie, a future member of punk rockers The Only Ones. Even though Innes at this point was mostly famous for wacky and humorous songs, he really wanted to make a record that would be more serious than his previous contributions to pop music, and I would definitely say that he succeeded in doing that. Sure, there's no question that his sense of humour is always present, both in the lyrics and in his playful tunes, but there is also a clear sense that he wants to be taken seriously as a musician and songwriter. The music here ranges from piano driven songs (the title track) to blues rock ('Topless-A-Go-Go'), rock'n'roll ('Momma B') and '60s pop ('Dream'). The latter sounds quite a bit like The Rutles, for obvious reasons. The most famous song here is probably the title track, which was re-recorded with strings - arranged by Richard Hewson, later frontman of the studio project RAH Band, who had a hit with the brilliant 'Clouds Across The Moon' in 1985. It was released as a single in February 1973 but despite the new arrangement it failed to chart. A few decades later the song would have a second life as Oasis ripped off the melody for their hit single 'Whatever'. It's often said that Innes sued Noel Gallagher for plagiarism, but in an interview for the Sodajerker On Songwriting podcast (which I can highly recommend) a few years ago, Innes said that it was his publisher who wanted to take legal action, not him, and that he and Noel were on friendly terms. Innes did however get a co-writing credit on the Oasis song after an out-of-court settlement and received songwriting royalties for it as a result. Apart from the 11 tracks on the original album we are treated to 10 bonus tracks, taken from singles and other recordings made at the time. These kick off with the bizarre 'Slush', which basically consists of a looped piece of laughter, backed by piano and strings. It was supposed to be Innes's first solo single but was withdrawn and later released as a Bonzo single in the US. That's followed by the instrumental 'Music From Rawlinson's End'. The aforementioned single version of 'How Sweet To Be An Idiot' is also included, of course, along with its b-side, 'The Age Of Desperation', which is a spoken-word piano piece. 'Recycled Vinyl Blues', released as a single in 1974, features another Python, Michael Palin, as a shopkeeper, while Innes and the band perform a medley of various old songs including 'White Christmas', 'Take Good Care Of My Baby' and 'In The Mood'. Listening to a track like this it's hard to imagine that Innes wanted to distance himself from his comedy past. The b-side of that single, 'Fluff On The Needle', features two more Rutles: both Ollie Halsall on guitar and John Halsey (from Patto) on drums. 'Lie Down And Be Counted', released as a single in late 1974, is a nice piece of '70s soft rock, while the b-side, 'Bandwagon', is more of a nod to glam-rock bands such as Slade. The final single to appear here is the glam-rock-ish 'What Noise Annoys A Noisy Oyster' - a song with a classic Innes/Bonzo name, released in 1975 and backed by the final track included in this reissue, 'Oo-Chuck-A-Mao-Mao'. It's hard to review such a diverse album as this but there's something here for almost everyone. The reissue work done by Grapefruit is smashing, as always, with great packaging and informative sleeve notes by Michael Mulligan. If you have any kind of interest in Innes or the Bonzos, this is for you!
Track Listing:-
Band Links:-
https://en.wikipedia.org/wiki/Neil_Innes
Play in YouTube:-
Have a Listen:-
Picture Gallery:-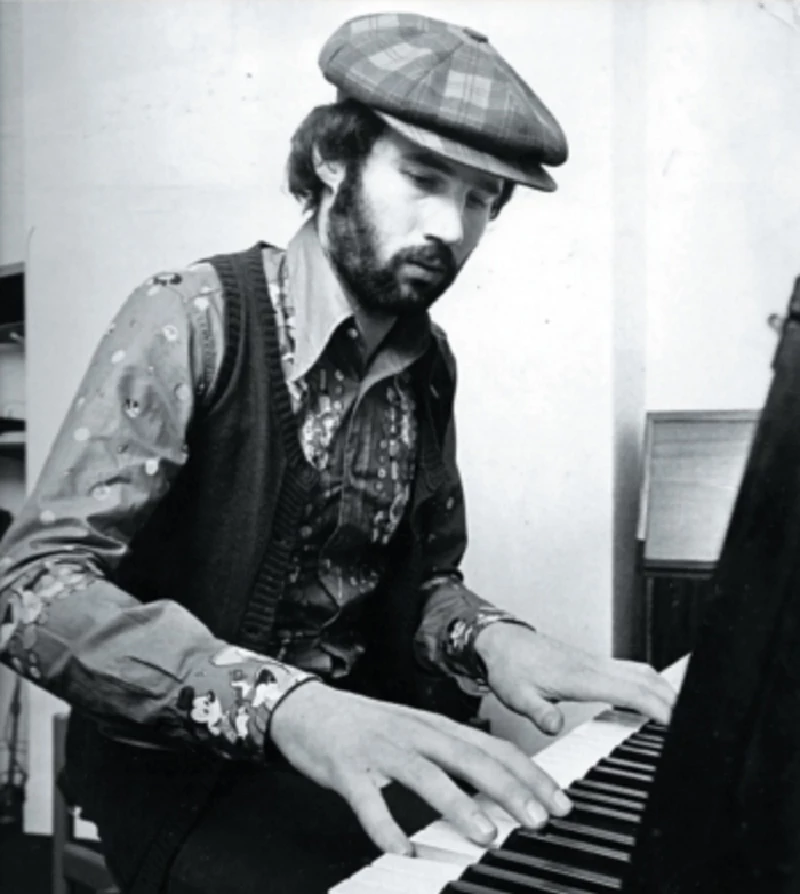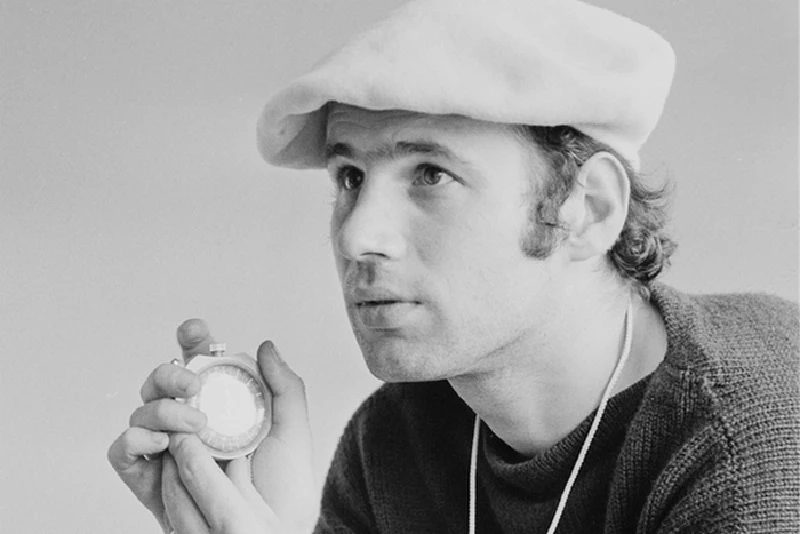 interviews
---
Interview (2012)
Nick Dent-Robinson chats to Bonzo Dog Doo Dah Band and Rutles member Neil Innes about his current solo tour and his five decades of making musical comedy
profiles
---
1944-2019 (2020)
Nick Dent-Robinson reflects on the career of Neil Innes, who died in December, and, as well as forming creative alliances with top 1960's performers, became legendary for creating catchy melodies and contributing greatly to 'Monty Python'.
Pennyblackmusic Regular Contributors
---