---
published: 7 / 10 / 2012
---
intro
Nick Dent-Robinson chats to Bonzo Dog Doo Dah Band and Rutles member Neil Innes about his current solo tour and his five decades of making musical comedy
It is not often that audiences have the opportunity to be entertained by a skilled artist, musician, children's TV presenter, writer and raconteur who is a former Python, who was a member of the outrageous 1960s Bonzo Dog Doo Dah Band and was one of the Rutles - the group that, with the active encouragement of George Harrison, so cleverly parodied the Beatles. Yet when the multi-talented Neil Innes takes his one man show on the road around the UK, all of this is on offer! For 68 year old Neil has been each of these things and more during his extraordinarily successful career these past five decades, making people laugh – and think – at sell-out shows around the world. So, what exactly can audiences expect from Neil's show? "Well, they can definitely expect me to leave out the very thing they most wanted me to include," laughs Neil. "That is so often the way! But I do try to cover a lot of ground. There will definitely be bits of Bonzo, some Pythonesque moments, Rutles references as well as some new songs too. There's a lot of singing and the evening's very loosely themed around the title 'A People's Guide to World Domination'. I was just talking to John Cleese's biographer and he thought 'Why There is No Hope' might be an alternative title. The watch word is fun! I don't want to put anybody off - but there is a certain amount of audience participation. I enjoy that.....ensuring we are equal in the absurdity of what we do. It is far more fun on the night than it is to talk about – and it can be very cathartic too. So people should just rush to come along!" Neil Innes has achieved so many things. After his Python days he wrote over one hundred episodes of the hit children's TV series 'Raggy Dolls'; he scripted and presented the hugely popular 'Innes Book of Records' TV show and even wrote a humorous book on economics, 'Gloom Doom and Very Funny Money', which was a big seller. And there was his TV series on the origins of words and phrases in the English language called 'Away with Words' which Neil wrote and presented. Some of his musical compositions have enjoyed great success, too. With Vivian Stanshall, Neil penned most of the Bonzo hits – like 'I'm the Urban Spaceman' which Paul McCartney produced. He wrote many Python sketches and songs including all those for the 'Monty Python and the Holy Grail' film plus the Bob Dylan-esque 'Protest Song' which Neil sang live on stage with the Pythons in New York City in 1976, introducing himself to the audience, "I've suffered for my music. Now it's your turn." After Python ended its original run on UK television, Neil Innes joined with Eric Idle to create the series 'Rutland Weekend Television' - based on a fictional low-budget regional TV station. It was this series which eventually spawned the Rutles - 'the prefab four' - an affectionate pastiche of The Beatles in which Neil played Ron Nasty, a character loosely based on John Lennon. There was a series of spin-off shows and the Rutles were hugely popular in America, Japan and Australia. In 1996 after the release of The Beatles' 'Anthology' CDs, there was a revival of interest in the Rutles and a new album was released called 'Archaeology'. From all these different phases of his career, what does Neil Innes look back on with most relish? "The thing is it all happened very quickly. The Bonzos lasted for just five years or so and in that time we paid off three managers and had no holidays. Then I dropped into the Python era but that seemed to be over in a flash too. And similarly the Rutles were a brief phase...they were only intended to be a short-term, one-off gag because the timing seemed so right. People were desperate to get the Beatles back together and a guy in America was offering them $20 million each for a reunion! It was quite absurd. And George Harrison, who by then was closely involved with the Pythons, felt something even sillier needed to be done. He loved every moment of the Rutles. The 1996 revival for our 'Archaeology' album was even funnier really." "Probably one of the most special evenings of my life was participating with other Pythons in 'Concert for George' – the 2002 tribute to George Harrison at the Albert Hall. Though the last thing I felt we ought to be doing there was turning round and baring our bums – which was the climax, so to speak, of the Pythons' appearance. But George would have hooted about it. He was a very special man. To have known him was a privilege and to be friends with him was even more so. That evening was a very, very moving experience but it was good to remember how acute George's sense of humour and irony was. He wasn't some mystical, misty-headed person; he was very, very sharp and hugely witty. Wonderful fun! He could brighten any room." A film about Neil Innes called 'The Seventh Python' was made in 2008. It has won several awards and was particularly popular in the USA. It includes testimonials from former Pythons including John Cleese commenting that Neil "has developed an admirable approximation of a British accent despite the 'fact' he is a Belgian." "Well, we all know John Cleese is actually from Bruges," laughs Neil. "Though I did learn a few things about myself from watching that film," he continues. "It consolidated in my mind that I really wasn't cut out for show business in terms of wanting to be famous or celebrated. I may not crave global recognition but I do love filming and television as well as radio. I enjoy being able to put programmes together. I have done a lot of producing which I find rewarding. Though it is really a very ordinary job, a craft. A good plumber is equally skilled, you know. I have worked with some wonderful musicians over the years, and those are people whose ability I really admire." "I am fortunate now to be at a stage where I can do the things I enjoy. I have been working on an audio memoir - painting pictures with sounds and telling my own story. People remember 'The Goon Show' – which showed how much you can do, telling a tale, taking your listeners with you and letting your imagination play with their imagination. Radio and sound is a wonderful medium." "Of course I started my training at art school and then did some drama too. So maybe this latest venture is allowing some of that background to come through? My family was quite artistic – even though my dad was in the army and my brother and I spent some of our childhood years at bases in Germany. We were fortunate that my dad was sufficiently senior to ensure we were posted to a beautiful ski resort. Rather less lucky was the fact that both my parents were keen opera fans. They would embarrass the hell out of us by singing operatic arias a lot of the time. It put me off opera totally until just a few years ago. So, you can assure people that opera will definitely not be on the agenda when I am touring the UK with my solo show! That's a promise!" For more about Neil Innes including tour dates and venues, go to www.innesbookofrecords.com.
Band Links:-
https://en.wikipedia.org/wiki/Neil_Innes
Have a Listen:-
Picture Gallery:-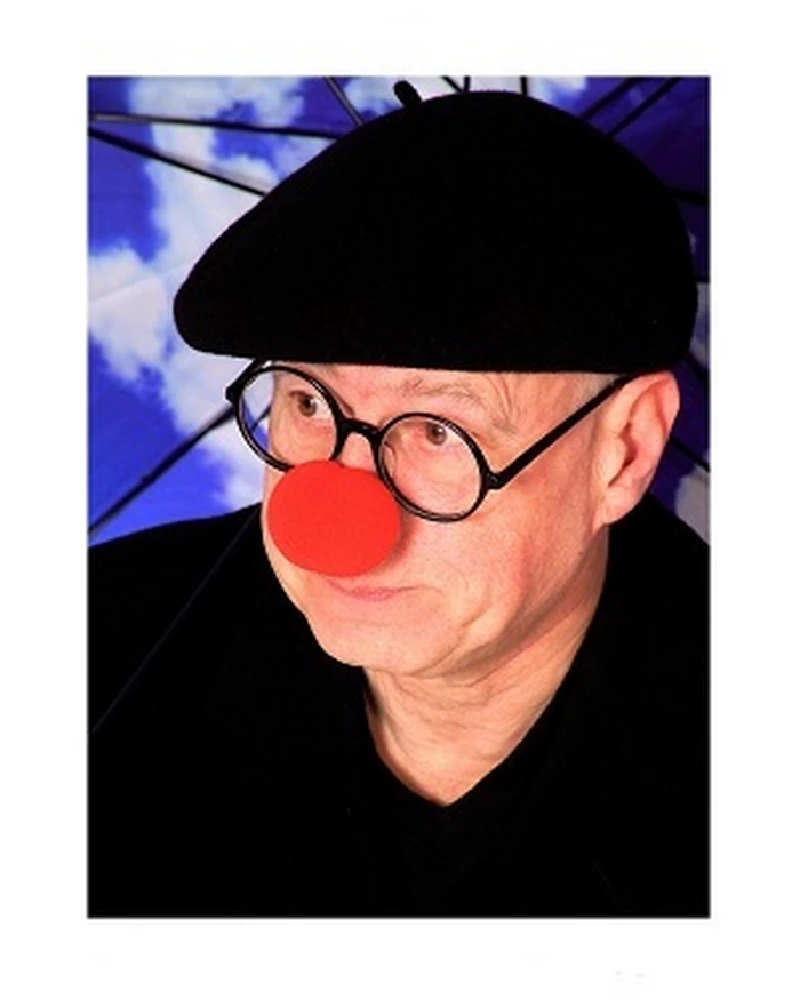 profiles
---
1944-2019 (2020)
Nick Dent-Robinson reflects on the career of Neil Innes, who died in December, and, as well as forming creative alliances with top 1960's performers, became legendary for creating catchy melodies and contributing greatly to 'Monty Python'.
favourite album
---
How Sweet To Be An Idiot (2020)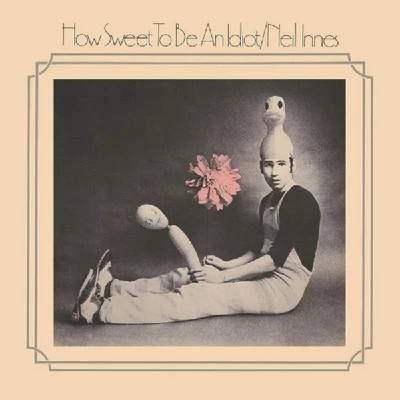 In our 'Re: View' section, in which our writers look back at albums from the past, Tommy Gunnarsson finds something for almost everyone in Neil Innes' 1972 debut solo album 'How Sweet To Be An Idiot', which is being reissued in an expanded version.
Pennyblackmusic Regular Contributors
---