---
published: 16 / 7 / 2020
---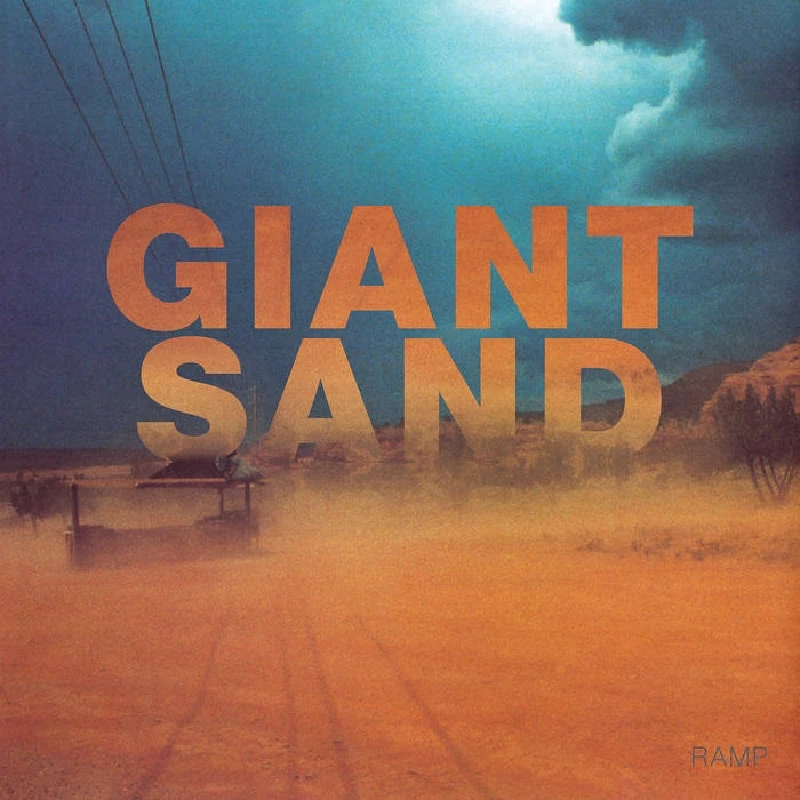 intro
Adrian P examines Giant Sand's much-cherished 1991 studio album once more, which Fire Records have rebooted once more with a renewed double-disc edition.
A broadly comprehensive early-2010s Giant Sand reissue campaign undoubtedly and justifiably helped to put Fire Records back on the map after many years of low-key rebuilding measures. Now a decade or so on, as part of an attempt to valiantly keep the band's catalogue in print, a few key albums are receiving freshly-expanded CD and vinyl editions on a more piecemeal basis. Thus, having given 1994's 'Glum' a double-disc relaunch last year, along comes a similar treatment for 1991's 'Ramp'. These latest relaunches do though come with some archival-frustration in terms of the bundled bonus material. With 'Glum' having been shorn of the sublime studio outtakes from its previous CD reissue and re-appended with a fuzzily-recorded live KCRW radio session, 'Ramp' now loses a previous bonus track, gains a jammy live-in-the-studio recording but sidesteps incorporating a set of off-cuts and alternate versions once self-released digitally as 'Off Ramp' in 2009. Therefore, from a point of authoritativeness, this reborn 'Ramp' feels somewhat underpowered. Yet putting such – admittedly quite nit-picking – gripes aside, the original 'Ramp' LP at the core of this set is still an indispensable part of the Giant Sand saga. Although not an entirely perfect platter in the canon, given the handful of filler tracks present and the occasional deployment of dated drum sounds, it unquestionably captures the invigorating essence of the creatively-fecund Howe Gelb, Paula Jean Brown, John Convertino and Joey Burns line-up of the group. Joined also by the much-loved Victoria Williams, little-known country crooner Pappy Allen, the late great Rainer Ptacek, a young Indiosa Gelb and other guests, 'Ramp' is very much an extended family affair, centred around a hotbed of infectiously charming songs that have been revisited many times over by Gelb on subsequent solo, side-project and Giant Sand releases. Rousing and rugged desert-rockers in the shape of 'Warm Storm', 'Romance of Falling' and 'Always Horses Coming', that must have once carried-over the faith of the '80s-era Giant Sand fan base, still stand up remarkably well now. The true heart of 'Ramp', however, belongs to the stylistically-snaking Americana moves of '90s Giant Sand. Hence, elsewhere you'll find the joyous 'Wonder' flipping between its dusty bluegrass-folk-shuffling and amp-gouging-grunge split-personality; a warming country cover of the vintage 'Welcome to My World' voiced by Allen; the gorgeous gospel-tinged communalism of 'Neon Filler'; the unapologetic Thelonious Monk-worshipping detour interlude of 'Jazzer Snipe'; and the balmy hoedown philosophising of 'Seldom Matters', 'Resolver' and the Gelb/Allen-duetting 'Nowhere'. Given the strength and flexibility of the best gathered pieces within 'Ramp', it's no surprise that Gelb has bent and remoulded them with such great frequency down the years. Moreover, their warming addictive qualities, restored again for posterity, forgives most of the completionist-bugging qualms surrounding this latest iteration of the record. Indeed, the accompanying Mad Dog Studios session bonus disc does certainly have some high points - such as the epic prowling barroom-jazz of 'Bible Black, Book II' and a yearning rustic reading of 'Still Too Far' - yet hopefully next time around 'Ramp' will get the definitive boxset treatment to bring absolutely everything directly-related to it into one tidy place. Until then, this is a decent enough way to embrace a choice nugget from the contrarian and gargantuan Giant Sand discography.
Track Listing:-
Band Links:-
http://howegelb.com/
https://en-gb.facebook.com/giantgiantsand
https://twitter.com/giantsand
Play in YouTube:-
Have a Listen:-
Picture Gallery:-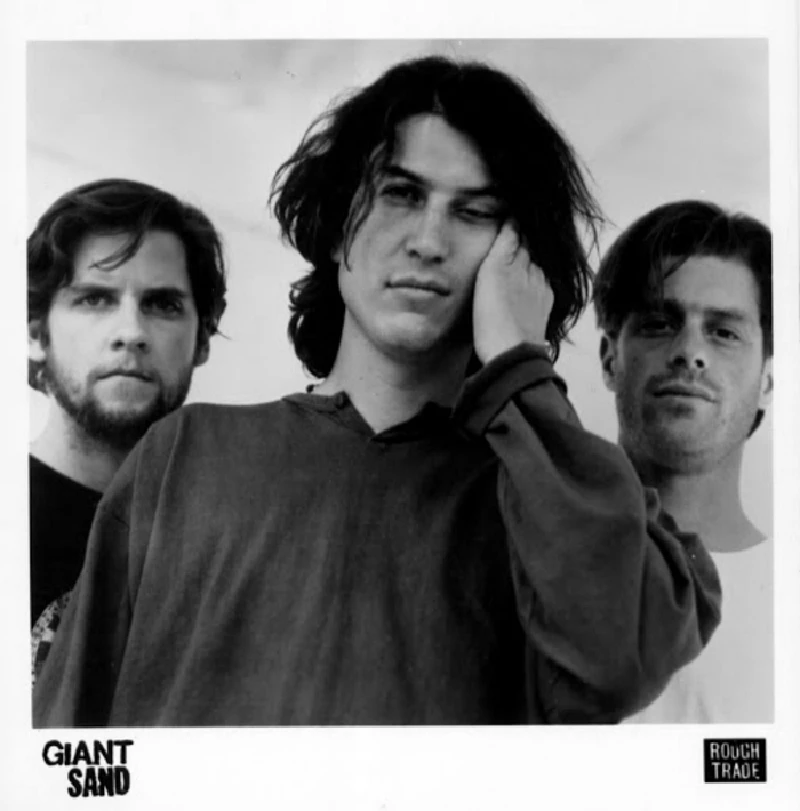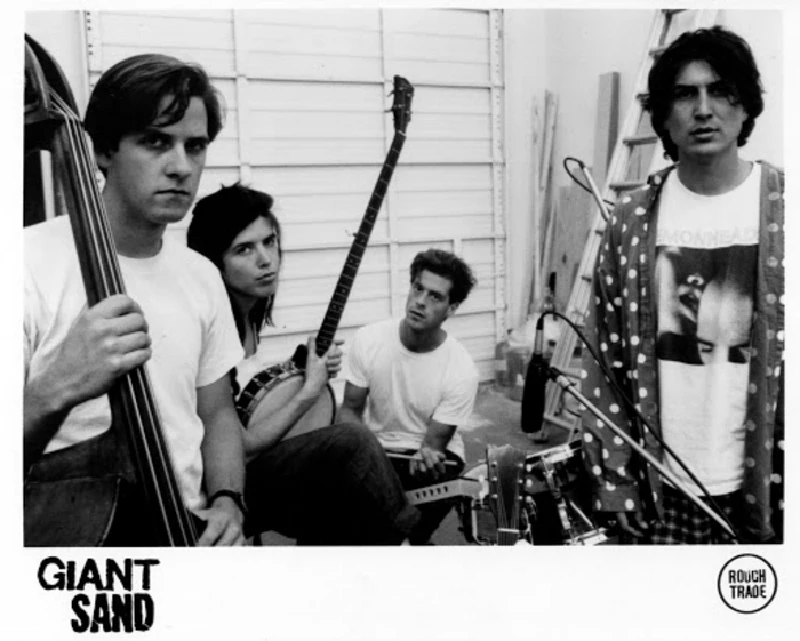 interviews
---
Interview (2004)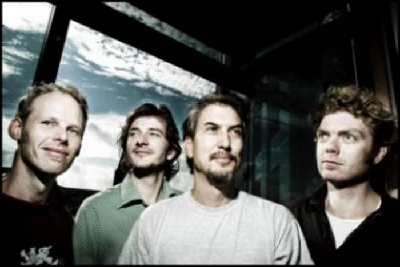 Back with their first album in four years, Giant Sand have returned with an almost entirely new line-up. Frontman Howe Gelb talks about the departure of his regular band mates John Convertino and Joey Burns, and the new album', Is All Over...The Map'
Interview (2004)
favourite album
---
Returns to Valley of Rain (2018)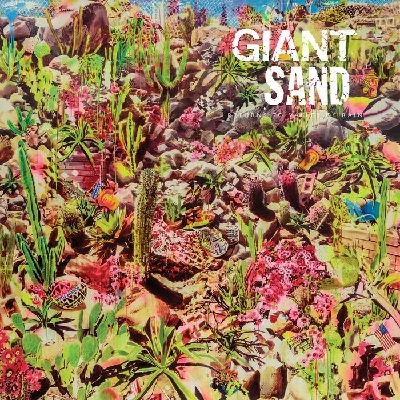 In our 'Re:View' section, Steve KInrade examines seminal Americana act Giant Sand's latest album 'Returns to Valley of Rain', which is a reworking of their 1985 debut album, 'Valley of Rain'.
Pennyblackmusic Regular Contributors
---