---
Who
-

Palau Sant Jordi, Barcelona, 14/6/2023
published: 30 / 8 / 2023
---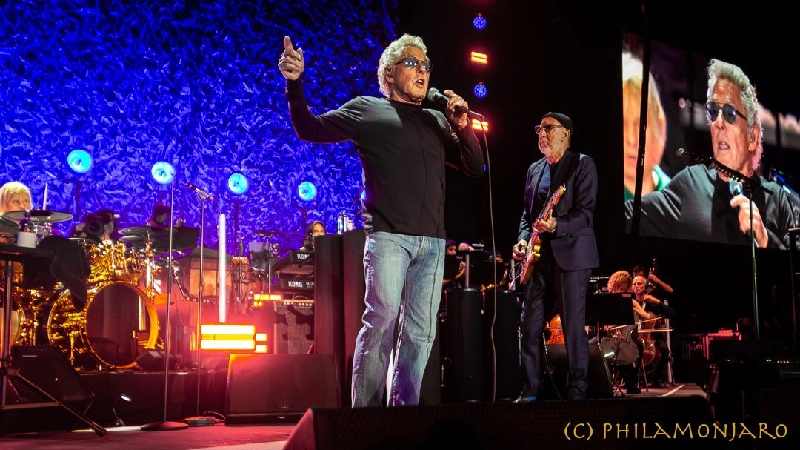 The Who's 2023 European 'HITS BACK' tour kicked off with a punch. And fans punched back. With each power chord they punched the air, danced and sang lyrics. "Out of my brain on the train","I won't get to get what I'm after till the day I die", "It's only teenage wasteland!" and on. Lyrics and melodies that have been with us most of our lives. These words are seared in us with personal resonance. The show is more than a concert. It is a concert, plus 60 years. Not nostalgia, but reinvention. Performed fresh and spirited in the present moment. And doing what great music has the intent to do, foster an uplifting and emotional connection. The Who's music is timeless. And that matters. The tour's opening date was magnificent. The 22 song setlist featured some of their best. Each track was a powerhouse. What's significant was how they performed. Pete Townshend and Roger Daltrey have always evolved. Roger's orchestral tour of 'Tommy' in 2018 made it plausible to orchestrate the 2019 'Moving On' tour. Much was already in place yet it was something Pete was vocally reluctant to do. The orchestration worked as they brought it back for this tour. The sound and overall texture was transcending by adding horns, cellos, woodwinds, additional keyboards, percussions and violins/violas. An enveloping sound. To pull off these arrangements with limited rehearsal time in each city, the tour relies on conductor Keith Levenson, cellist Audrey Q. Snyder, violinists/concertmaster Katie Jacoby and keyboardist Emily Marshall. Each with impressive CVs worthy of their own articles. The towering maestro conducted from an elevated platform perched with a bird's eye view of the musicians seated across the crowded stage. It worked. From the instrumental arrangements, to lighting, visual effects and musicianship the production was stunning. Pete's rapid guitar windmills were matched by blinding flood lights which flashed in sync. A pattern of vertical, illuminated tubes pulsated to the intricate music bed of 'Baba O'Riley'. Jumbo screens alternated live video feed, pop culture and vintage Who footage. During 'The Rock', a montage played familiar news and world events. We were witnessing both the joys and shock of our troubled century. Never overshadowing, only adding to the music. The show was in three sets. The first nine songs, dominated by 'Tommy', included the orchestra: Barcelona's Orquestra Simfònica del Vallès. Like the first time dropping the needle on side 1, track 1, the opening power chords of 'Overture' announced an arrival with weight and might. In addition to 'Tommy', the cuts they played included 'Who Are You, 'Eminence Front' (with Roger also on guitar) and they closed the set with 'Ball and Chain' from their 2019 release 'Who'. A song that is an unapologetic call for human rights. "Ooh, there's a long road to travel/For justice to make its claim/So let's bring down the gavel/Let the prisoner say his name." Next, a seven song set featured the core ensemble: Simon Townshend (guitar, vocals), Billy Nichols, (backing vocals), Loren Gold (keyboards, backing vocals), Jon Button (bass), and Zak Starkey (drums). In addition to expected songs like 'Won't Get Fooled Again', 'Substitute' and 'I Can See For Miles', they played 'Another Tricky Day', 'You Better You Bet' and 'The Seeker'. Notably during the instrumental break in 'Won't Get Fooled Again' Pete played some really tasty blues riffs. They closed the set with 'Behind Blue Eyes'. Pete sat and played acoustic guitar. An abrupt instrumental break segued to a powerful harmonized acapella bridge "Ad if I swallow anything evil put your finger down my throat/And if I shiver, please give me a blanket/Keep me warm, let me wear your coat". Adding more texture, Jacoby's and Snyder's strings were prominent as they sat centre stage right behind Roger. The two weaved lilting string runs adding an emotional voice to the song. The sonic range was dynamic. From Pete's finger-picking intro, to the mid-song rocking pinnacle, and back to the gentle end. not a note was misplaced. The orchestra returned for the final five song 'Quadrophenia' set then ended with 'Baba O'Riley' as the sixth and final number. To hear 'Quadrophenia' songs with instrumentation used in the recording is breathtaking. The counterpoint horn lines punched through the air in 'The Real Me' sent chills through one's spine. During '5:15' Pete and Simon's harmonized guitars on the musical theme stood out. Pete's extended guitar solo during the mid-song vamp was brilliant. Peter's solo playing continues to reach new plateaus. A freedom allowed now with an augmented ensemble. As the powerhouse foursome back in the day, he didn't have the latitude to riff away or stray too far. Playing rhythm kept the live music from splintering between Keith Moon and John Entwistle , who essentially played lead guitar on his bass. During 'I'm One', which saw Pete on vocals, the horns added a nice groundswell during the chorus. The symphonic percussions during 'The Rock' were thunderous. The dynamic from the closing note of 'The Rock' to the opening piano of 'Love, Reign O'er Me' was riveting. Loren Gold shone here. The open piano line was faithful to the recording. Then Loren riffed away in his own direction with classical melodies returning the trilling bassline that seamlessly returned to the leading piano line. Drums crashed in before Roger entered with his opening line "Only love…." As the song ended, Roger finished it working in an improvised "Won't you please, (into a falsetto) please" with more vocal ease, before bellowing out the magnificently melodic "Love, reign on me". Captivating. He still has it. Before the final song, Peter introduced the band and the symphony's principals. Both he and Roger humbly thanked the orchestra. Peter apologized for being rusty after not playing live for eight months. Yeah, there were only a few foibled moments or strained high notes, but all handled with an improvisational recovery and professional ease. There was no encore as 'Baba O'Riley' was the grand finale. The opening chords once played live on guitar were now played like the recording with a piano making for a subtle sound. Roger used to play harmonica to replicate the recording's frenetic violin ending. But now it was played by Katie Jacoby on violin as he danced centre stage between Pete and Roger. She played each note faithful to the recording. The song's crescendo and crashing end left everyone mesmerized and in a state of exhaustion. The best possible note to end the night. Simon Townshend opened the concert with a thirty minute, impassioned solo acoustic set. Set List: (With Orchestra) Overture 1921 Amazing Journey Sparks Pinball Wizard Play We're Not Gonna Take It Who Are You Eminence Front Ball and Chain (Band Only) You Better You Bet The Seeker I Can See for Miles Substitute Another Tricky Day Won't Get Fooled Behind Blue Eyes (With Orchestra) The Real Me I'm One 5:15 The Rock Love, Reign O'er Me Baba O'Riley Photos by Philamonjaro www.philamonjaro.com
Band Links:-
https://www.thewho.com/
https://www.facebook.com/thewho
https://twitter.com/TheWho
Play in YouTube:-
Have a Listen:-
Picture Gallery:-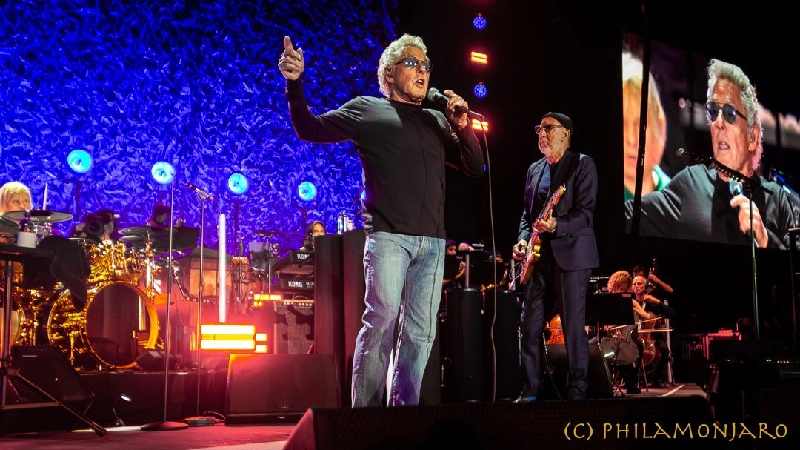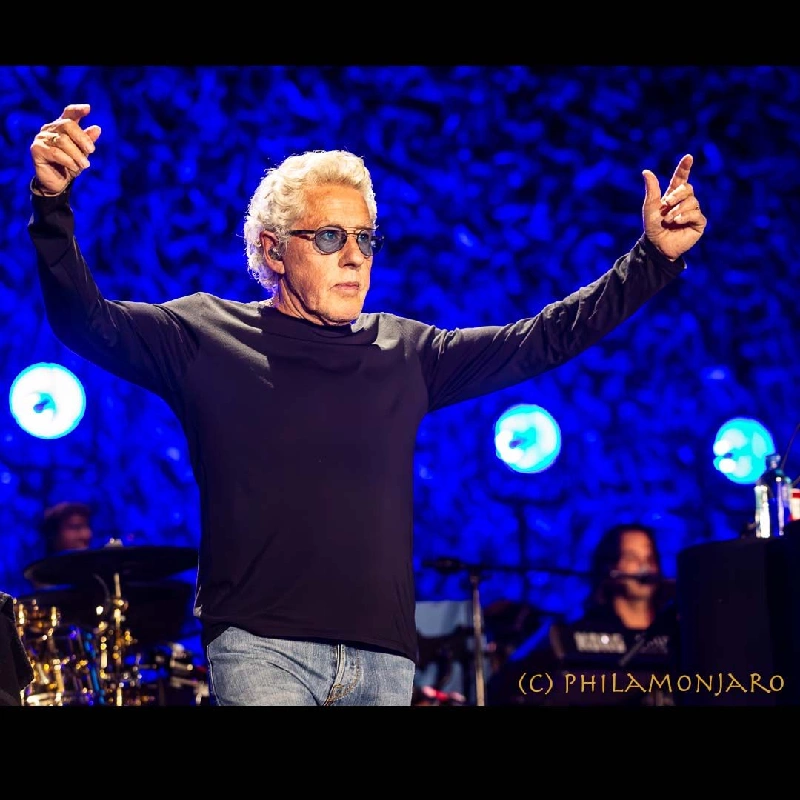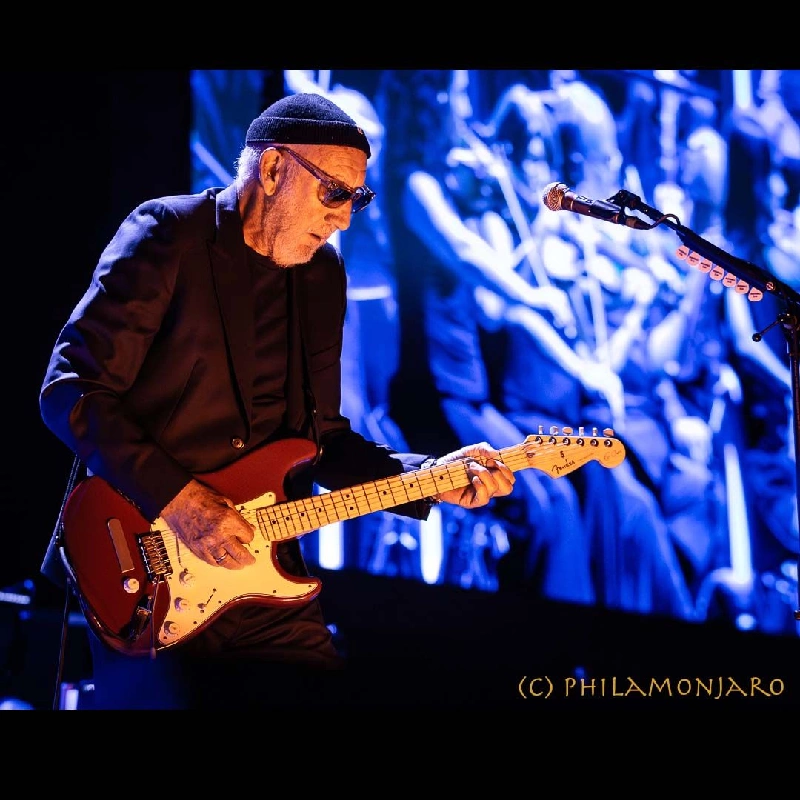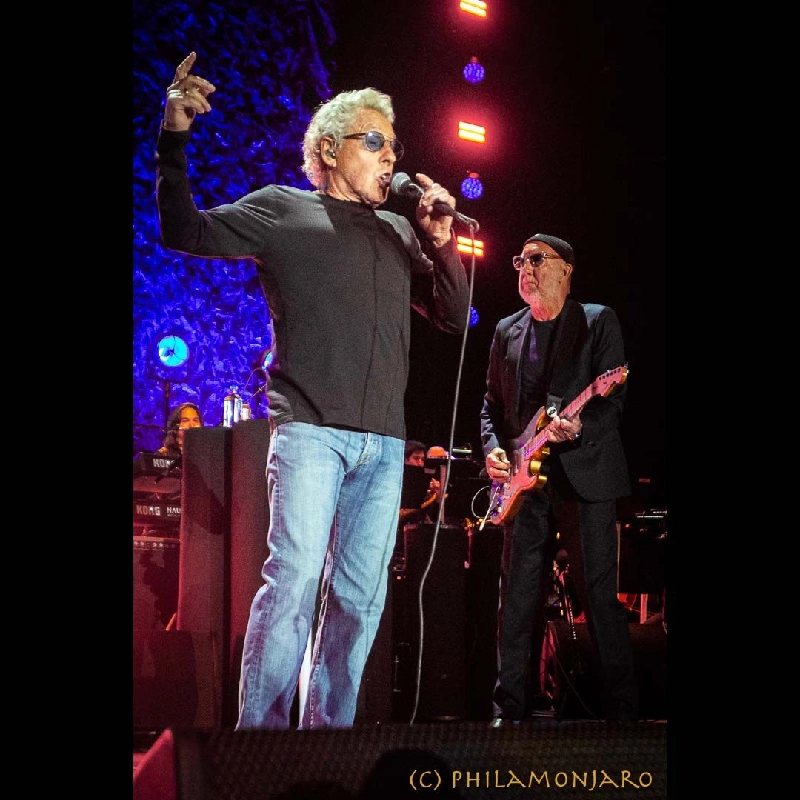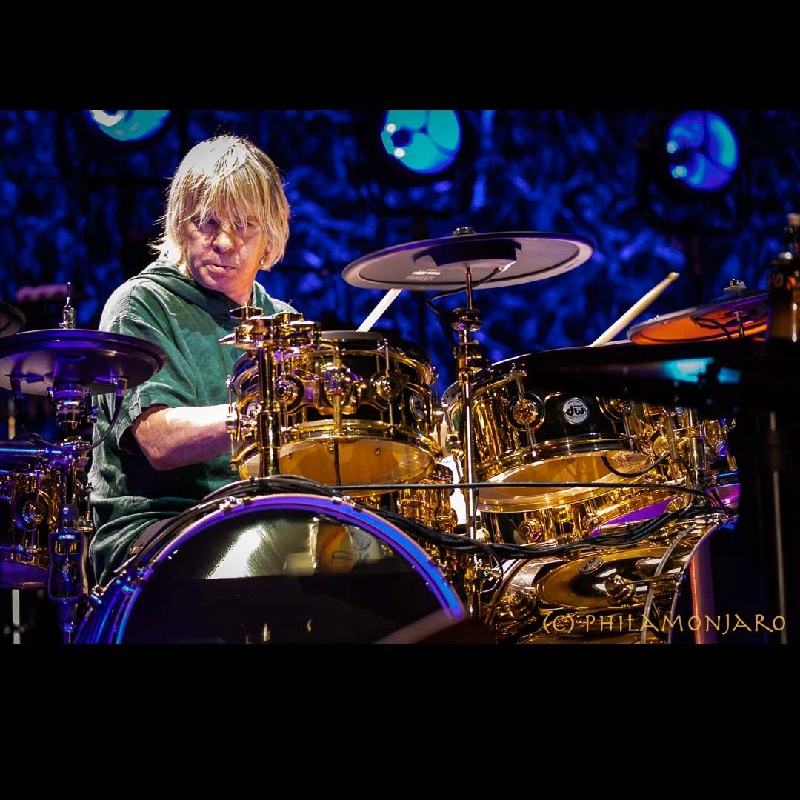 intro
Philamonjaro finds The Who on explosive form as they perform with an orchestra on the first date of an European tour at the Palau Sant Jordi in Barcelona.
favourite album
---
The Who Sell Out (2021)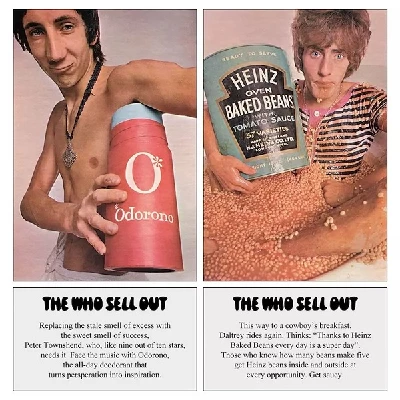 In our 'Re:View' section, in which our writers look at albums from the past, Malcolm Carter finds that The Who's finest album, 1967's 'The Who Sells Out', is given the box set treatment it deserves with five CDs, two vinyl 7 inch singles and a book worth the price of admission alone.
Live at the Isle of Wight Festival 1970 (2013)
photography
---
Photoscapes (2023)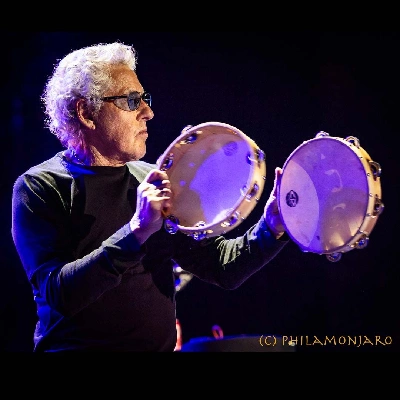 Philamonjaro photographs The Who with the Orquestra Simfònica del Valles at the Palau Sant Jordi in Barcelona.
reviews
---
The Stereo Bonus Tracks (2021)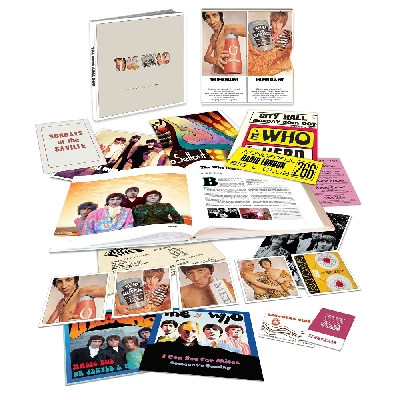 Fantastic digital only EP which provides alternative versions of The Who's 1967 album The Who Sells Out', which is being reissued in an expanded version
Who (2020)
Pennyblackmusic Regular Contributors
---