---
published: 14 / 11 / 2014
---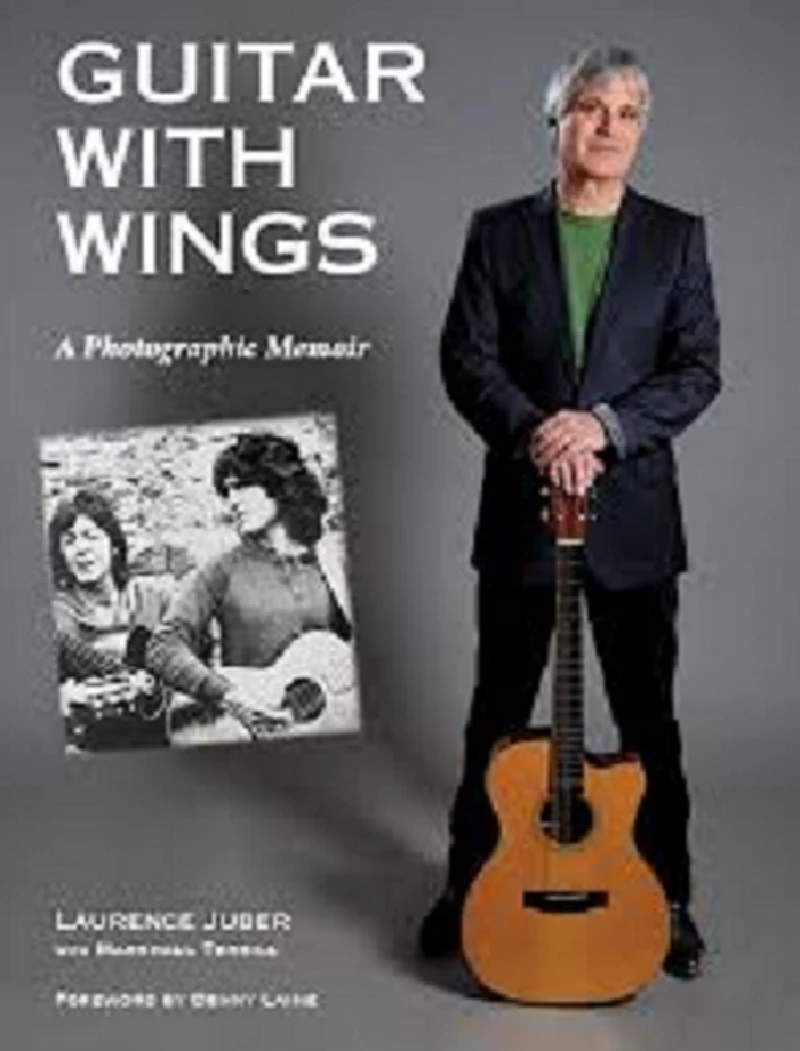 intro
Liss Torem looks at former Wings guitarist Laurence Juber's new photographic memoir, 'Guitar with Wings'
'Guitar with Wings: A Photographic Memoir' by Laurence Juber with Marshall Terrill (2014) primarily traces the acclaimed British finger-style guitarist/composer's evolution from in-demand, London-based session musician through his ambitious three-year trajectory as a Grammy-winning lead guitarist with Paul McCartney's Wings. Yet, sandwiched before, after and during that sought-out story are many subtle yet hilarious asides, cultural comments and technical side bars, in which integral facts related to the electric guitar and related equipment are often disseminated and accompanied with vintage adverts. But afterwards, Juber hands the reins to his wife, Hope, with whom he has raised a family in California and composed music for film, TV and theatre (After Wings disbanded, Laurence Juber made California his home). There is a strong female presence in this one-off book, visually and conceptually. When Hope picks up the story of how she met her future husband, a spell is cast. She approaches the subject with candour and a sense of serendipity and fascination. How is it that both she and Juber met their very first Beatles by accident? There's a thread of whimsy that runs through the story that captures the innocence of the times and the essence of their relationship. Juber had the foresight to click away and capture intimate moments of life in the studio, which, at one point, was essentially a rustic, isolated domicile in Peasmarsh in East Sussex. In the copy parallel to a stunning photograph of Lympne Castle, we find Juber expounding on his first version of "what became 'The Stepney Two-Step' as well as 'Fireleaves'. He confides that the setting was inspirational - it "sparked some extraordinary flights of creative fancy" -but also commented, "Things got off to a slow start" because of "logistical and technical issues." That said, however, he found solace in the courtyard—"my creative corner of the castle." The photos, which follow this delightful chapter, include Juber navigating the "Medieval Stairmaster," whilst warming a cup of coffee and dangling a cigarette and Paul McCartney cradling his precocious son. In a section entitled 'Synths and Gizmos', a brief story about the "mini moog" and other devices used "to emulate orchestral and other sounds" precedes observations about Wings' recordings with photos to match the tone. These are photographs of the players caught in the precise moment of inspiration: A cerebral McCartney faces a stream of light in the window as he leans over his guitar, Juber mugs beneath a photograph of Kiss, Denny Laine "picks" and sings at the acoustic piano. Over the caption 'How Many Million Miles?' Paul McCartney leans against a stonewall; his shadow plastered across a wooden plank as he yanks on both ends of a concertina. His white jacket spills over the side of a chair and his expression is pure bliss. It is, of course, rare to find a book that features photographs of such famous individuals engaged in their art and miles away from the demands of the public eye. The snapshots of the late Linda McCartney depict her, when not manning an instrument, as radiant, natural and earth motherly. Juber marvels at the way Linda juggled motherhood and music and the way she spread a sense of contentment around the house. Photos of Linda cuddling baby James or simply riding a horse reflect the astonishingly simple life style she and Paul preferred. She sparkles, engaged in animated conversation, when possibly discussing shop with drummer John Bonham. Her bright red sweater casually wrapped around her waist, her hands touch the base of the electric keyboard. Another photograph finds Linda deep in thought, head in hands, surrounded by film cartons, a half-drunk beverage and stacked coffee cups. In the background an invigorating session seems to be taking place, yet she owns the moment. Whilst the first three chapters concentrate on Juber's coming of age, discovering his family's roots, cultivating a deep love for six-strings and session work, the final section of the book celebrates the accomplished Laurence Juber with pensive, onstage photos and memorabilia which chronicle his vast accomplishments. For this unique coffee table book, Juber collaborates with American author, Marshall Terrill, who has written extensively on the late American actor, Steve McQueen as well as Elvis Presley, athlete Pete Maravich and many other celebrities. With a crisp, timely foreword by Denny Laine, 'Guitar with Wings: A Photographic Memoir' is a truly inventive read. The collage effect, which greets the reader on the inside front and final pages recall the heady feeling one gets when turning the base of a kaleidoscope. The images, which are so thoughtfully arranged, feel spontaneous. Bursting with muted and bright colour, they draw the reader immediately into this seldom-told story. With nearly 500 images, of which many were contributed by world-class photographers, and an effusive story that unfolds clearly, sequentially and intelligently, this book is required reading for the Beatles fan.
Band Links:-
https://www.facebook.com/Laurence-Juber-26977473886/
http://www.laurencejuber.com/
https://twitter.com/OM28LJ
Have a Listen:-
interviews
---
Interview (2012)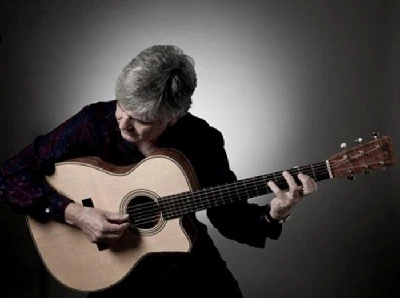 Lisa Torem speaks to former Wings guitarist Laurence Juber about his finger style technique and working with Paul McCartney
live reviews
---
Old Town School, Chicago, 19/5/2012
Lisa Torem attends former Wings' guitarist/composer Laurence Juber's one off guitar workshop in the afternoon, and then watches him play a riveting solo concert later that night at Chicago's Old Town School.
Pennyblackmusic Regular Contributors
---