---
published: 21 / 4 / 2012
---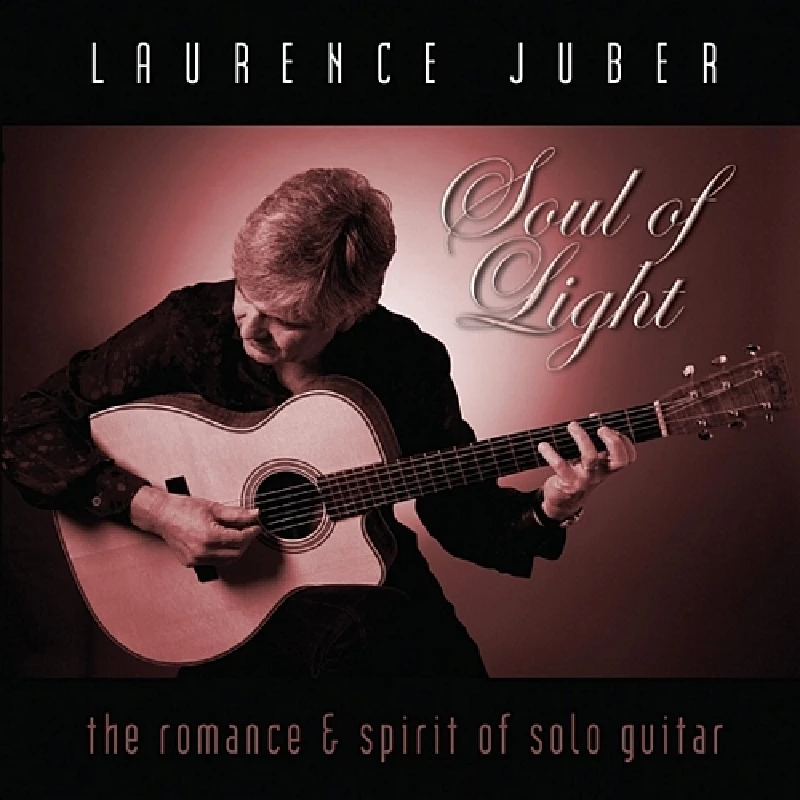 intro
Intimate collection of acoustic instrumentals on twentieth solo album from ex-Wings guitarist, Laurence Juber
Composer/guitarist Laurence Juber has released twenty solo albums, written soundtracks for documentaries 'Tenth Inning', 'Children of the Harvest'), hundreds of TV shows, played for three years with Wings, at which time he was awarded a Grammy for his work on 'Back to the Egg', and has worked as a successful session musician since his college days. He also contributed to the video game, Diablo III. His new album, 'Soul of Light' – "the romance and spirit of solo guitar" - features some of his most evocative work and is truly a unique retrospective boasting twenty acoustic selections. Ironically, the title was chosen because of a miscommunication at a live concert. The audience member meant to request 'Solo Flight', but instead asked for 'Soul of Light!' Juber liked the image, so the name stuck. Overall the guitarist's articulation and tone are unsurpassed, and the counterpoint, subtle bass lines, and blues passages that highlight many of the tracks are executed as gingerly and expressively as humanly possible with only ten digits and six strings. The enclosed song notes indicate whether Juber uses standard or alternate tunings, something many guitar students/emerging composers will value as well. Juber is actively engaged in producing instructional videos, in which he demonstrates his acclaimed fingerstyle techniques and enjoys using alternative tunings on many of his originals. The tracks are separated by five short interludes, which provide a natural resting point between compositions. The first two compositions are performed using "DADGAD" tuning. The next, 'Solo Flight'. uses standard tuning and, as the title suggests, flows with intense melodic movement. 'Love at First Sight', one of several, deeply romantic pieces, shifts mood from dreamy to cerebral. 'Fireleaves' is made up of intricate themes, which flow effortlessly despite the complexity of the progression. Juber apparently finds himself spellbound by the California landscapes. 'PCH' was penned as he drove down the coast. 'In Your Arms' is soft, yet earnest; the distinct melodic lines suggest some kind of sacred conversation between lovers has occurred. 'Along the Way' cascades through keys changes while conveying a variety of moods, without being melodramatic. Part of Juber's excellence stems from his strict attention to nuance, and, although he certainly can crescendo, he carefully monitors dynamics. 'Snowflake in my Pocket' was inspired by his daughter's pet mouse, which ran away and cleverly returned to Juber's jacket. He creates a sense of tension when repeating the theme in the upper register. In fact, you can almost hear the frantic squeak of his returning pal because this rendition is so animated. 'Lunar Eclipse' is as bewitching as the natural wonder it references. 'Blue Lullaby' is a restrained blues ballad; this stack of compositions never rises above the level of a conversation in a small café. 'Mosaic' and 'Father Time' are the finales. A subtle, but brooding bass line enhances the latter. That said, from start to finish, 'Soul of Light' is superb: The portrait of Juber caressing his guitar on the back cover, under a hazy glow, to the carefully chosen tracks that demonstrate his best fingerstyle technique, prove that Laurence Juber is an outstanding and prolific artist whose passion for composition remains unrivaled.
Track Listing:-
1
Silhouette
2
Just Out Of Reach
3
interlude 1 - Pre-Flight
4
Solo Flight (Soul Of Light)
5
Love At First Sight
6
Fireleaves
7
Interlude 2 - Kanan Dunes
8
Pch
9
In Your Arms
10
Interlude 3 - The Journey
11
Along The Way
12
The Crow's Nest
13
Snowflake In My Pocket
14
Interlude 4 - Penumbra
15
Lunar Eclipse
16
Blue Lullaby
17
Missing You More Than You Know
18
Interlude 5 - Fire & Sand
19
Mosaic
20
Father Time
Band Links:-
https://www.facebook.com/Laurence-Juber-26977473886/
http://www.laurencejuber.com/
https://twitter.com/OM28LJ
Label Links:-
http://www.acousticmusicresource.com/
Have a Listen:-
interviews
---
Interview (2012)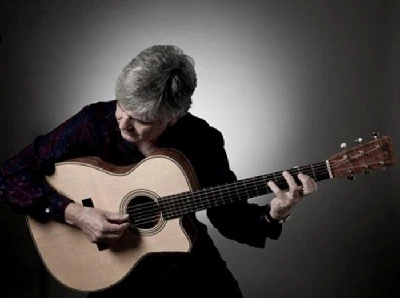 Lisa Torem speaks to former Wings guitarist Laurence Juber about his finger style technique and working with Paul McCartney
live reviews
---
Old Town School, Chicago, 19/5/2012
Lisa Torem attends former Wings' guitarist/composer Laurence Juber's one off guitar workshop in the afternoon, and then watches him play a riveting solo concert later that night at Chicago's Old Town School.
features
---
Guitar with Wings (2014)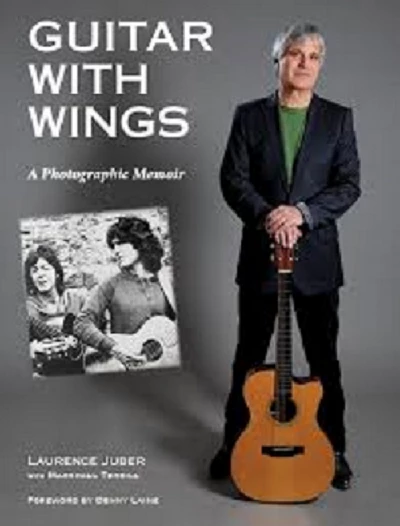 Liss Torem looks at former Wings guitarist Laurence Juber's new photographic memoir, 'Guitar with Wings'
Pennyblackmusic Regular Contributors
---