---
Damned
-

Every Album, Every Song by Morgan Brown
published: 8 / 12 / 2021
---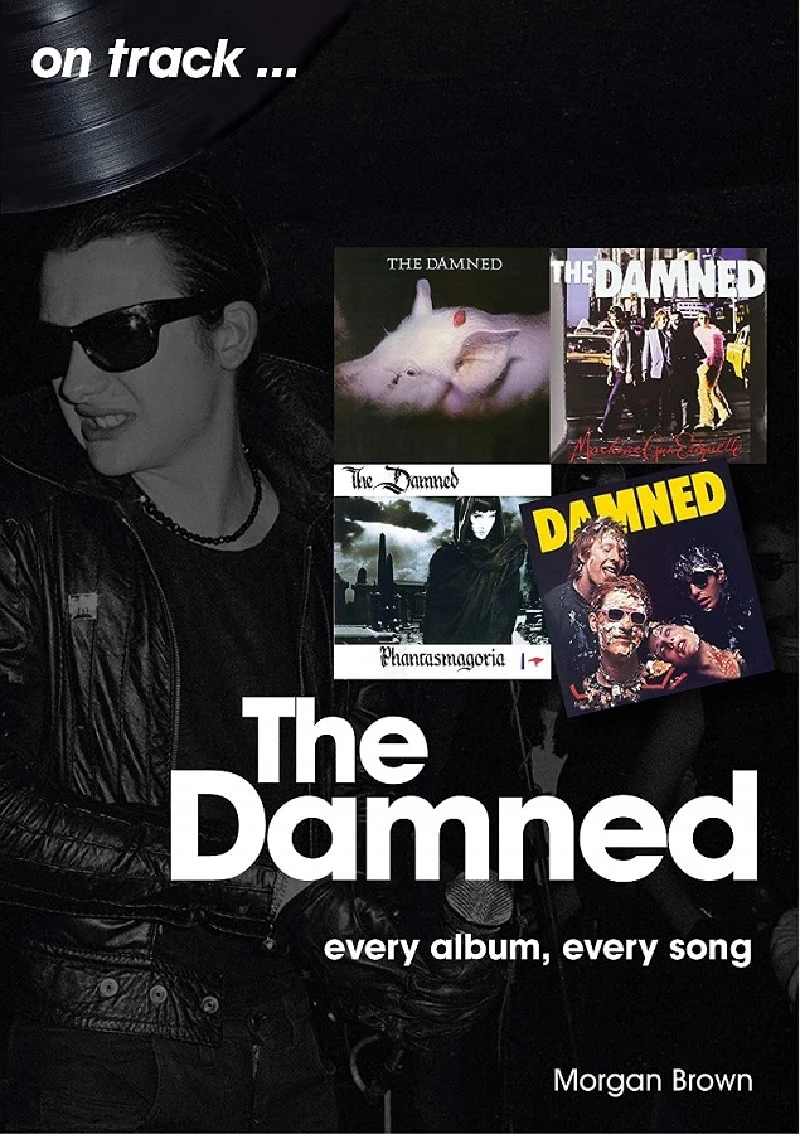 intro
In her 'Raging Pages' book column Lisa Torem finds that in a new book about British punk act, The Damned, by Morgan Brown, the author/musician chronicles the band's studio history with solid research and humour.
Few are as well-equipped to write about The Damned as multi-instrumentalist Morgan Brown, an insider over two decades who, with one of his bands, has actually shared the stage with one of the U.K.'s most influential, but perhaps underrated, punk acts. Brown's scrupulous research leaves no stone unturned and his analysis of each album track is based on intelligent insights supported by sonic facts, but make no mistake, this author has got an axe to grind; he asserts: "Most accounts of the band tend to focus largely on the more outrageous aspects of their personalities and their legendary debauchery and bad behaviour with little serious attention paid to their hugely impressive body of work." True to form, Brown lances that wrong by accentuating the creative output of the band members, rather than fixating on their media-fuelled personas. In fact, even before introducing the 1977 debut, 'Damned, Damned, Damned,' Brown advises the reader to step back to October 1976, with the release of the single 'New Rose': "a short, sharp cocktail of primal power chords" and the B-side, a cover of The Beatles' 'Help,' which he considers "a freewheeling speed-freak cacophony." I'm aware that John Lennon was at his wits' end when penning the original, but this cover takes on a whole new aura. In this same chapter we bear witness to the author's comedic sense, when he looks at the first album cover and the related back story: Captain Sensible, Rat Scabies, Dave Vanian and Brian James were photographed after a pie was smashed in their faces. That likeable lead-in made me want to learn more about the players, and in each subsequent chapter I did. Frequently, Brown compares song arrangement ideas to that of iconic rock and roll predecessors. Paul McCartney's melodic bass playing and Chuck Berry's "double stops," for example, feature in a few such arguments. These comments served as helpful reminders that while talented bands often stand on the shoulders of others, to survive they must develop a unique sound, and Brown's detailed examples do justice to that ethos. Not all entries end happily: 'Pleasure and the Pain' from 'Strawberries' (1982) apparently caused writer Paul Gray's abrupt departure. Brown considers 'Running Man' from 'Not of This Earth/I'm Alright Jack & The Bean Stalk' (1995) "sluggish," but where there is criticism, there is also explanation. In an abbreviated section, where Brown dishes on "live albums and more," he offers useful advice on which collections to take seriously and which to avoid. An additional perk is the colour section, which features album covers and animated publicity shots. 'Raging Pages' says "Yeah" to 'The Damned: every album, every song,' and believes that you will, too.
Band Links:-
http://www.officialdamned.com/
https://en-gb.facebook.com/OfficialDamned/
https://twitter.com/damnedtwits
Play in YouTube:-
related articles
---
Rat Scabies: Interview (2018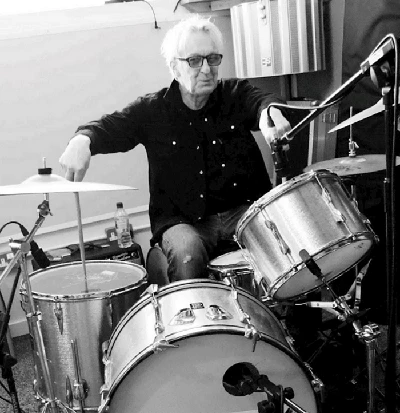 Former Damned drummer Rat Scabies elaborates on the making of his debut solo album, 'P.H.D. (Prison, Hospital, Debt)', his forthcoming new album with the Mutants and offers his perspective on the legacy of the Damned.
Pennyblackmusic Regular Contributors
---