---
published: 24 / 8 / 2018
---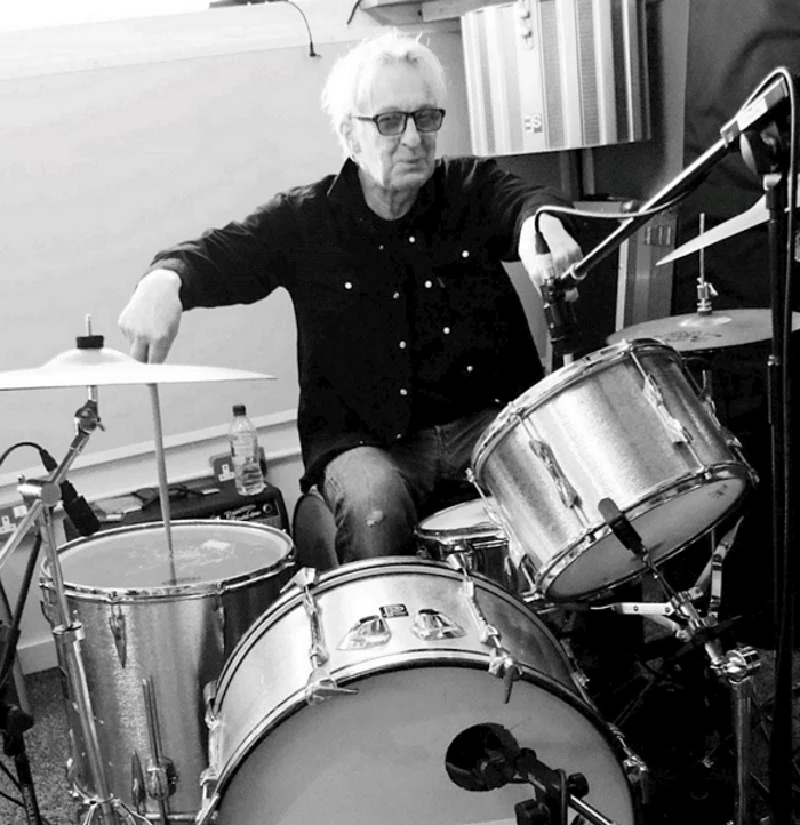 intro
Former Damned drummer Rat Scabies elaborates on the making of his debut solo album, 'P.H.D. (Prison, Hospital, Debt)', his forthcoming new album with the Mutants and offers his perspective on the legacy of the Damned.
One of the great characters and iconic figures of the punk movement, Rat Scabies was the drummer in the Damned. Renowned for their practical jokes and ability for getting into drunken scrapes, the Damned immediately after forming in 1976 developed a reputation for chaos as much as for their musicianship. There were line-up changes, internal fall-outs and break-ups, and unmanageable they went through numerous managers and were dropped by several record labels. Scabies (who was born Chris Millar in 1955), however, survived twenty years with the Damned, finally departing from them permanently in 1996. He appeared on eight Damned albums, 'Damned Damned Damned' (1977), 'Music for Pleasure' (1977), 'Machine Gun Etiquette' (1979), 'The Black Album' (1980), 'Strawberries' (1982), 'Phantasmagoria' (1985), 'Anything' 1986) and 'Not of This Earth' (1995) as well as classic singles such as 'New Rose' (1976), 'Neat Neat Neat' (1976), 'Love Song' (1979), 'Smash It Up' (1979) and 'Eloise' (1985). 2018 finds the Damned's critical reputation much restored. Their eleventh Tony Visconti book studio album 'Evil Spirits' – and first in ten years – was released to much acclaim in April. Two 2017 biographies, Barry Hutchinson's' 'The Damned - The Chaos Years' and Kieron Tyler's 'Smashing It Up: A Decade of Chaos with the Damned', have done much to highlight the fact that the group are a much better band musically than has been often acknowledged, moving on, during Rat Scabies' time with them, from the raucous rock and roll of 'Damned Damned Damned' to experiment with both psychedelia and pop and finally becoming in the mid-80's one of the central focuses in the Goth movement. Wes Orshoski's 2015 film documentary, 'Don't You Wish That You Were Dead', about the Damned, also cemented things still further for "punk third's band", who, after the Sex Pistols and the Clash, had often been left out of previous accounts of 70's music. Scabies is also going through a prolific period. The Mutants – the punk rock super group which he formed in 2013 with Adam and the Ants bassist Chris Constantiou and which has included an array of special guests including Wilko Johnson, Wayne Kramer, Stiff Little Fingers' Jake Burns and various members of the Dandy Warhols and Eagles of Death Metal – has recently recorded its yet-untitled fourth album. He is also working on a TV documentary, and has just released his debut solo album, 'P.H.D.' (Prison, Hospital, Debt), on Cleopatra Records. Recorded over several years, mainly in Scabies' then home studio, it opens with the stabbing, raucous glam rock of recent single, 'Chew on You', which features a snotty, scabrous vocal from Jesse Budd, who also lends similarly punk vocals to garage rock number, 'Dazy Bones'. The instrumental second track 'My Wrists Hurt' is equally frenzied, a soaring mass of ricocheting guitars and Scabies' frantic drum work. As 'P.H.D' develops, it becomes increasingly impossible to pigeon-hole or predict. 'Sing Sing Sing' is a stripped-down reworking of Louis Krupa's classic 1936 jazz big band number, played as a two-piece with Scabies on drums and Joe Atkinson on keyboards. 'Rat's Opus' is a hilarious Gothic number, featuring a Hammer Horror organ, surging strings and an overwrought performance on vocals about a lost love from American producer Robbie Allen. The minute-and-a-half 'Benni's Song' is a shimmering, meditative instrumental, while the brooding progressive rock of 'Floydian Slip' features a sample taken from a TV documentary about two UFO obsessives who in their spare time chase after alien life and spacecraft across Southern England. Pennyblackmusic spoke to Rat Scabies about 'P.H.D.' (Prison, Hospital, Debt) and the Damned. PB: Some of the tracks on the new album go back twenty or thirty years while others are much more recent. Which are the newest songs on 'P.H.D.' (Prison, Hospital, Debt) and which are the oldest? RS: You are always writing. That is what you do when you're a musician. I had a few songs that had never seen the light of day, either because the Damned wasn't working or because, like 'Floydian Slip', they were not really band material and I hadn't got a proper outlet for them. They were something that I had put together that had a different style to the Damned. One of the last tracks that went on the album was 'Benni's Song'. It was literally about three months ago that I recorded that one. I managed to get that on 'P.H.D.' just as it was about to be cut. There is quite a lot of material on there that is more recent. None of it has, however, been released before, so it is all kind of fresh. PB: Did you re-record the older songs or did you just leave them as they were? RS: No, I pretty much left things as they were. Technology had come on quite a bit since I had recorded the original tracks, and when you don't have the same Atari 1040 XP computer that you did before it is much easier to leave things. A piece of music is like a snapshot in time really, and I think that thing about dressing things up later on misses the point sometimes. PB: You recorded the bulk of the instruments on 'P.H.D.' (Prison, Hospital, Debt) yourself, didn't you? RS: Yeah, I played a lot of the instruments on the record. When you write songs and make music it is something that you do anyway. I could perhaps be sitting on my own with a guitar and feel inspired, and there might not be always someone around. Sometimes it can be quite nice as well to push it as far as you can on your own. PB: Who are Nick Oblivion and Jesse Budd, both of whom appear on the album? RS: Nick Oblivion is a very good friend of mine who is a bass player. We have a band together called 50/50 which is just friends. We don't do gigs. We just get together now and then and rehearse and he is the bass player in that, so I got him to drop the bass on one track. Jesse is in a band called Flipron. I have known Jesse and Flipron since the early 90s. I owned a recording studio and I gave them some time there once. He is probably one of my favourite musicians so I thought that it would be good to get someone that I admire to write the lyrics for a couple if tracks. If I am not inspired in that direction I am not inspired, but he fortunately was. PB: There are three songs with vocals on them. Does he sing on all of them? Who does 'Rat's Opus'? RS: That is another friend of mine, a guy called Robbie Allen. He is from Orange County, Long Beach and again he is someone that I have known for a long, long time. He is a producer and we were working together in Long Beach, and that track came from those sessions. I had to come back to England and there were visa issues, so I never really did anything else with him. PB: One writer has said about 'Rat's Opus' that he thought that you were laughing at yourself and the Damned of the mid-80s. Would you agree with that? RS: I don't know if I was laughing at myself. There was a lot of new technology on the market when we recorded that number, and there were suddenly all these emulators in which you could do things that were very orchestral. We were playing around with one of those. I feel about programming that you should treat it with the same sense of humour that you do song-writing. Then again, however, I do everything or try to anyway with humour. PB: On the subject of humour, 'Floydian Slip' makes use of a wonderful sample with the two UFO spotters. Where did you get that from? RS: That was from a documentary. I take an interest in left field, weirdo stuff, and I came across the documentary, and I thought those two guys were brilliant. In just about every word they say they mention places I know like Dorking and East Putney, and the South end of London where I was born and bred. Even though they are totally sincere, there is something very funny and entertaining about them. PB: What was the appeal to you of Louis Prima's 'Sing Sing Sing'? Why did you want to cover it? That will probably come as quite a surprise to a lot of people. RS: It seemed very natural to me. It is one of my favourite tunes from when I was a kid. I had an album with a version of that on it. I really loved it, and the big brass and the rumbling drums. I was originally going to try to recreate that, but then Joe Atkinson, who is also the keyboard player with Flipron, came round and said, "Let's put this down and see how it works out." I tried to add to it and change it after that, but nothing ever worked and we only ever found good drums and piano. Jazz was always around when I was a kid and there wasn't much else at first because rock hadn't started happening back then but there was always a drum solo and a jazz solo to be heard and I liked listening to them. PB: You said that you wanted to record this album with "mates" rather than special guests. Why was that? Was it to prevent it from becoming like a Mutants album? RS: Yeah that was a reason behind it. I do that with the Mutants and it has its place, but this record is very personal to me as well and I thought that if I started getting people in because of their name or reputation then it would not really be my record anymore. It would kind of become theirs. PB: You are also doing a series of 'Tea and Stories' events in which you encourage people to meet you down the pub or in a tea shop and to tell you their stories and then you will film the best ones. RS: This is an idea for a pilot for a TV show I have. The idea is to gather stories from people, the best storytellers in the world, and to make a pilot which we will then eventually hopefully sell on to a TV company. PB: You also make guitars from cigar boxes. How long have you been doing that? RS: Two or three years, I guess (Laughs). It is an accidental hobby really. I was given a cigar box by my son, and I had other bits and pieces lying around to make a guitar. I had heard stories about old bluesmen who couldn't afford a musical instrument or get a guitar anywhere, and so they made them out of cigar boxes. I thought, "That sounds like a pretty cool thing to do," and so I did it. It is incredibly therapeutic because you have to think through the whole thing and to work out how it is going to stay together, and then there is this other thing about getting the acoustics right. Otherwise it sounds horribly out-of-tune and disjointed. PB: And what do you do with them once you have finished? Can people buy them from you? RS: I have sold a few. Some I give away. The album has got them all over it. PB: The Damned's career has been reassessed a lot in recent years, and there have been two books about them and also Wes Orshoski's documentary, 'Don't You Wish That You Were Dead'. What do you think of the books and the film? RS: They are alright. It is someone else's interpretation of what is going on though, like with the movie it was Wes Orshoski's interpretation of the Damned story but not necessarily my own. If I want to tell the Damned story I should, however, make my own movie about it. PB: Brian James has been working on his memoirs for some time. Would you consider doing something like that? RS: I am not sure. It is a lot of work, and I am not really sure that I have got that much to say at this point about it. I don't know. Maybe one day I will get around to it. PB: 'Damned Damned Damned' has been through countless reissues and recently was re-released again for its 40th anniversary, yet the rest of the Damned albums have not received the same sort of treatment. Is that a cause of disappointment to you? RS: I don't know. I am a great believer in that what happens happens really. It would be nicer to have a bigger profile and sell more product, but if it doesn't happen you are stuck with it. There is not a lot that you can do about it. PB: 'Machine Gun Etiquette' surprised many people as it was both a brilliant album and also the first album that was recorded without Brian James who had done the bulk of the songwriting until then. How big a step up was it for you and the rest of the Damned to become songwriters? RS: A huge one. We hadn't done it before. It was an initiation by fire. 'Music for Pleasure' was the first real time though because Brian didn't have enough material for a whole album and he suggested that we do some writing, so we wrote some things for that and learnt about creative pressure and how it works and what actually makes a song then. It was a testament to throwing the book out and saying if it sounds like a song then it must be a song, without any preconceived ideas of if you were doing it properly or not. PB: Keiron Tyler has said about the Damned that "it shows it is possible to achieve success despite yourself while also being yourself without paying heed to how it should be done." Yet the Damned's career was chaotic and you went through fifteen managers and five record labels in your first ten years. It seemed that every time you were about to break into better things you pressed the self-destruction button. Do you see the Damned as ultimately being successful or a failure? RS: I think the band could still be successful. It could make a 'Dark Side of the Moon' kind of album. People have said that we had it in us, but I think to do that you have to have the right kind of chemistry going on and the right kind of attitude within the band. Without that, it is never going to happen, but I still sincerely believe that everyone within the Damned is a very talented individual within their own rights. There was always the capability of doing something really incredible, but it always managed to trip itself up somehow. PB: What are you most proud of from the Damned? What is your personal favourite record? RS: I don't know. They are all your babies, aren't they? It really is difficult to tell because a lot of it goes with the mood I am in. Sometimes I like 'Strawberries'. Sometimes I like 'Phantasmagoria', It is all about how I am feeling (Laughs). PB: The Mutants are now working on a fourth album. Your last album 'Your Desert, My Mind' was recorded in the desert in California. Where have you been recording this latest one? RS: In New York City, which was really, really great. We were in an amazing studio. On this album we decided that we weren't going to have loads of guests like the previous records, so on this album it was just me and Chris Constantiou and a guitarist from Brooklyn called Matt Holden. As we do that thing of getting loads of famous people on the record, it means we can never tour or do gigs. It is very difficult to get the right people together at the right time. PB: And when is it due out? RS: I am not sure yet. We have only just delivered the tapes. We haven't chosen a title for it yet either. PB: Do you have many more recordings compiled away that you might be able to use on a second solo album? RS: I don't know. I have a few things lying around that didn't make it onto this one. Not everything sat in on this record as well as those tracks sat together. I also have a couple of unrecorded tunes which I will do when I get the time. PB: What other plans do you have for the near future? RS: I have been mucking in with a Californian band called Professor and the Madman. They have just released their third album 'Disintegrate Me', and we are doing a gig together on the 10th August at the 100 Club in London. I think that is the first time I have been on stage there for all purposes since 1984. I am going to be doing a couple of other bits and pieces with them as well. PB: Thank you.
Band Links:-
http://ratscabies.com/
https://en-gb.facebook.com/drummergrailhuntercigarboxguitarmaker/
https://twitter.com/rat_scabies
Have a Listen:-
Picture Gallery:-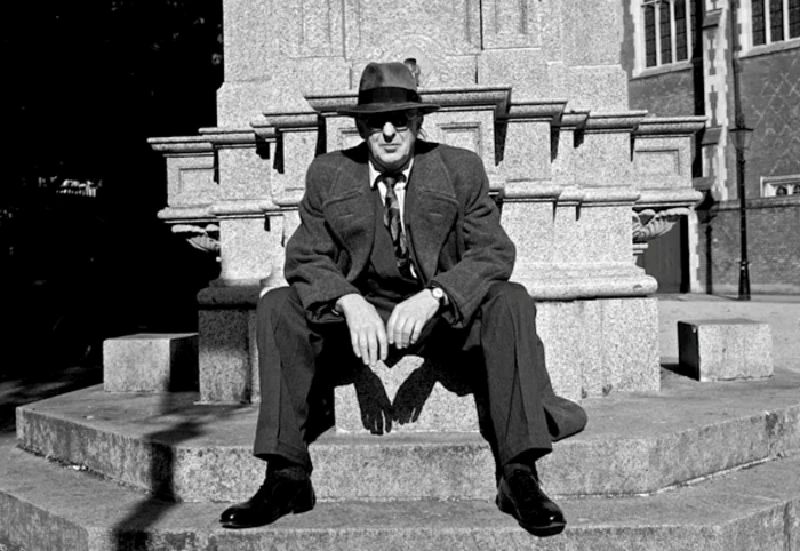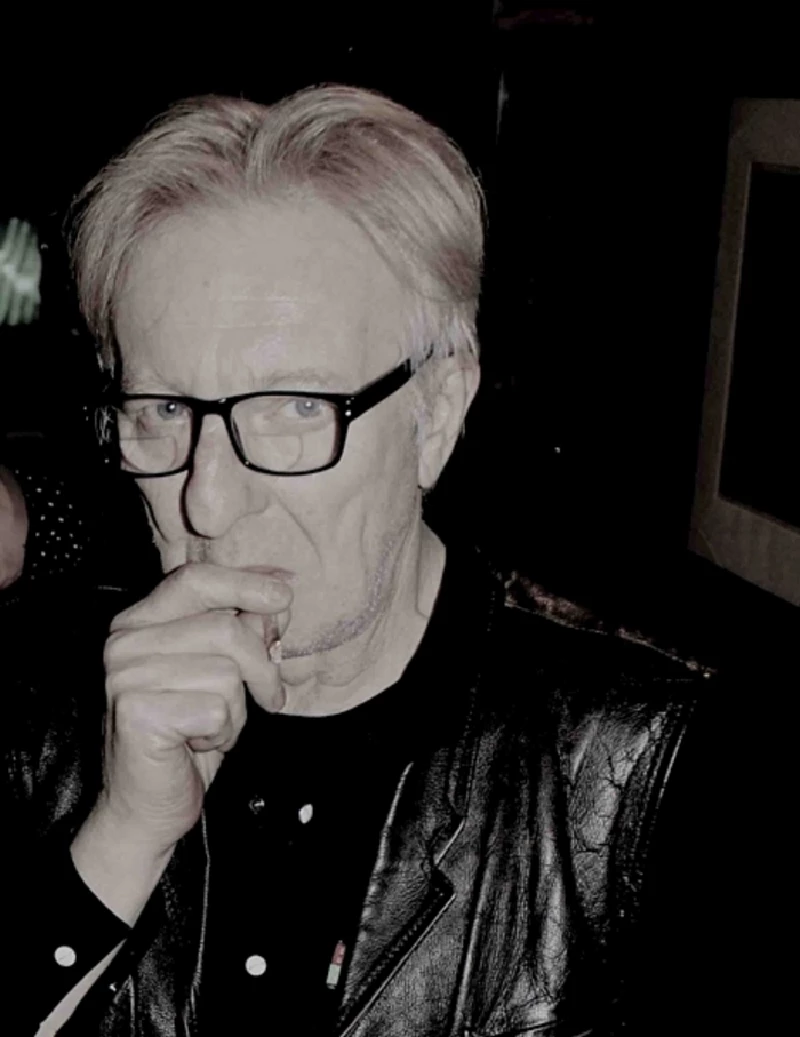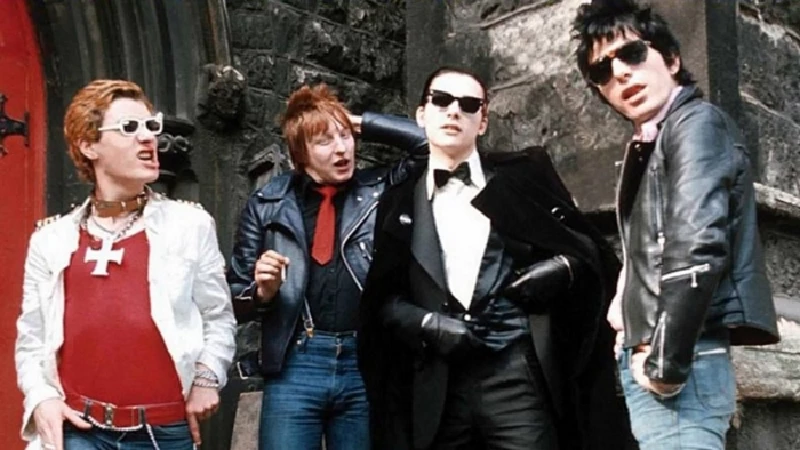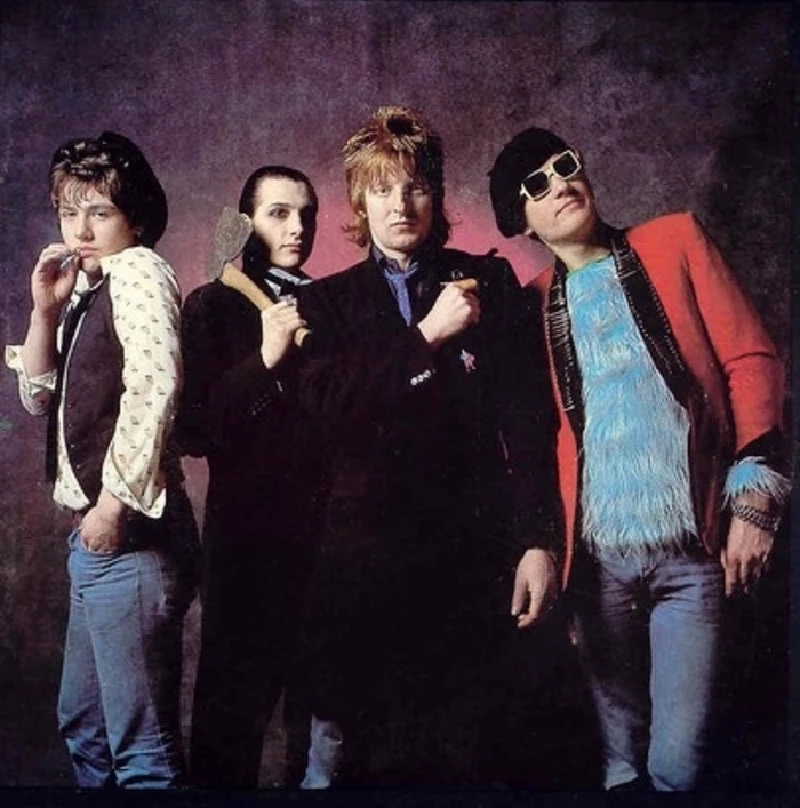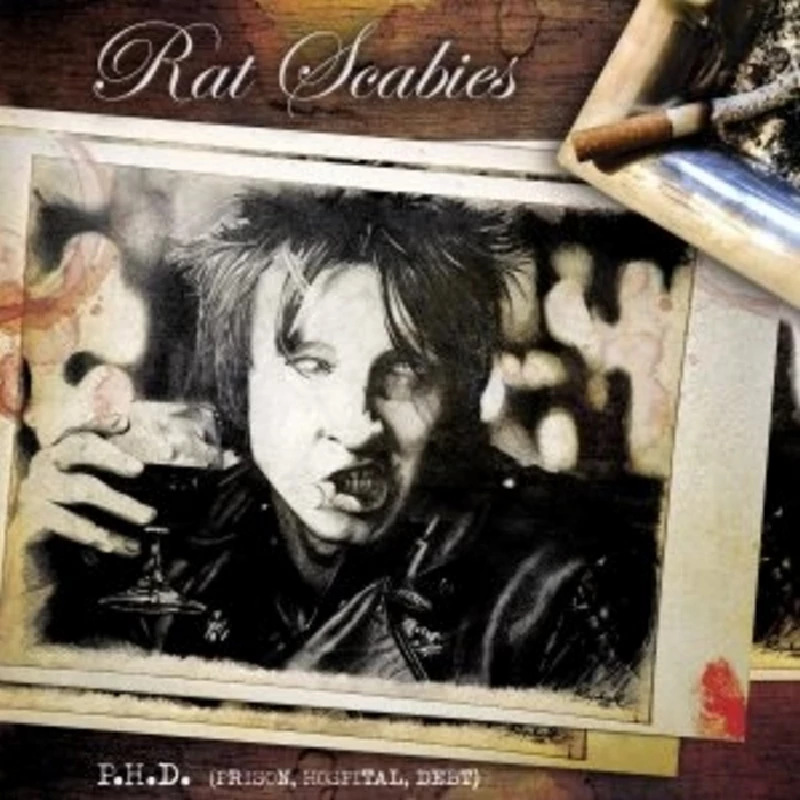 interviews
---
Interview (2021)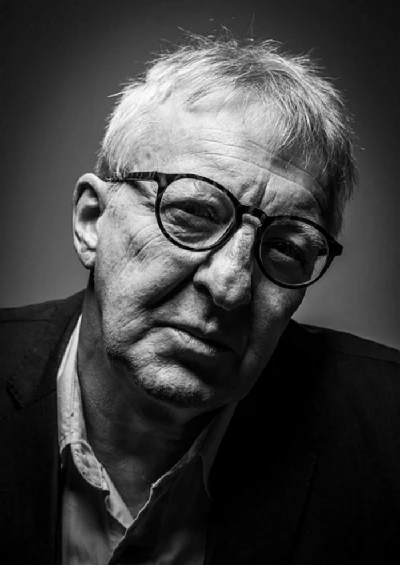 Drummer and founder member of punk legends The Damned Rat Scabies chats to Andrew Twambley about his first shows with the group in 25 years and his new album with Chris Constantinou, 'One Thousand Motels'.
related articles
---
Chris Constantinou: Interview (2021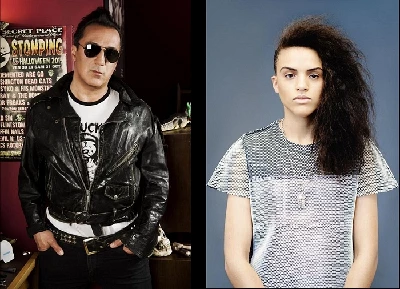 Ex Adam Ant bassist and Wolfmen frontman Chris Constantinou talks to Andrew Twambley about his new award-winning project Rude GRL + CC, playing at Live Aid, working with Rat Scabies and Wilko Johnson and co-writing with Lou Reed.
Pennyblackmusic Regular Contributors
---