---
published: 29 / 6 / 2018
---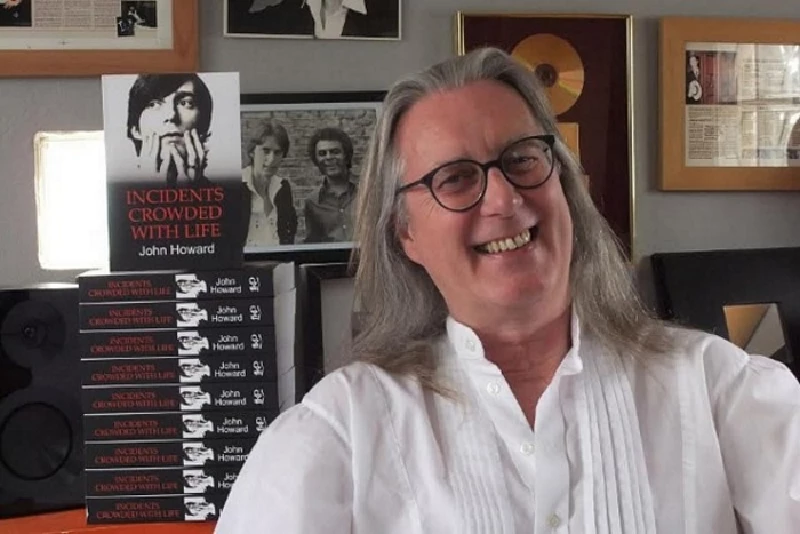 intro
Singer songwriter John Howard has published his autobiography, a heartbreaking and hilarious tale of how to nearly become a pop star in the 70s. He tells Ben Howarth how he wanted to be 100% honest but non-judgemental.
As the first generation of rock fans hits retirement age, publishers have found a growing appetite to read about the lives of rock stars. Although there had always been a market for biographies, it was Bob Dylan who got the trend for rockstar memoirs going, with his enticingly titled 'Chronicles Volume One' (no further volumes have followed, but he has always been one to keep his options open). Keith Richards moved things up a notch with a mega-selling stocking filler, quickly followed by Morrissey, Neil Young and then Bruce Springsteen. Even Brett Anderson, the lead singer from Suede, has had a crack. Most of these books are strictly for die-hard fans of the artist in question. As a die-hard Dylan fan myself, I was fascinated by the detailed run-down of the sessions for 'Oh Mercy', which would be half way up most people's ranking of his best albums. More casual readers can look elsewhere quite safely without fear of missing out. But the trend for rock biographies has also yielded a sideline of more interesting books: stories of the marginalised and the sidelined. Those missing from the well thumbed history of rock – until now. John Howard's 'Incidents Crowded With Life' is a fine example of this. His story shows the side of the music scene you don't hear about – the people who don't make it onto the radio, who don't go on major tours. John Howard never quite made it into the charts, but along the way, he met a cast of characters who tried to help pave the way to stardom. By day, he played piano and sang. By night, he delved into the gay scene of 70s London – no longer fearing arrest after decriminalisation a decade earlier, but far from sure of his safety. So much happens in this book that it's impossible to summarise. Howard seems to float through as an innocent observer of his own story. Throughout the book, there is a poignant contrast between the hedonism of much of his lifestyle and the sadness of his family life. He doesn't quite connect with his father, and loses his mother to cancer right as he was put the finishing touches on his first album. He may not be a household name, but his book is a far more interesting read than any of his better known contemporaries. It deserves to be read by many more people than have heard his music. In what turned out to be a busy month, Howard's book was published at the same time as his 70s output was reissued on vinyl for the first time, through You Are The Cosmos. As well as a facsimile of the 'Kid In A Big World' album, for which his book tells the full story of its recording, there is also a compilation of rarities, 'The Hidden Beauty'. Having raced through the book, we got in touch with John Howard to ask him about its writing and what he wanted to achieve with it. Just as was the case when we last interviewed him, his answers were frank, thoughtful and full of the humour that makes him such a good writer. In our hour-long conversation, we also covered book recommendations (John shares my admiration for Dylan's book, is less keen on most biographies and strongly recommends David Hepworth's 'Uncommon People'), the solo work of Paul McCartney (John is a critical fan and feels he is prone to not putting enough effort into his lyrics) and the influence one's parents have on your musical taste. PB: So, the main subject I wanted to talk about was your book. I know also that it's been a busy few months and you've also reissued two albums on vinyl recently, which I'll also come back to. But I wanted to start by asking about the process of writing your book and what made you decide to write it? JH: I began writing the book several years ago. I didn't have any plans for it; it was a way of recording all these memories of that time, moving to London and being signed to CBS and making an album. The only two people who read it were myself and my partner Neil. I never had any idea that it would actually be published, but Neil encouraged me. So, at the start of 2016, I started publishing it on my website, one chapter at a time. I put one up a month. And it seemed to go down really well; I started getting people emailing about it and asking for updates. PB: Asking when the next chapter would be published? JH: Yeah. People seemed to enjoy reading it and wanted to know what would happen next. I wanted each of the chapters to tell a story and fit in with the title, 'Incidents Crowded With Life'. I wanted it so that you could read each chapter on its own. The process of writing it was very organic. I wanted to capture the incidents as I remembered them and the ones that felt important. I used a certain amount of license. I didn't keep a diary, but I wanted it to read like a description of what actually happened, as if you were there. So where there is dialogue, that is an honest account of the conversation, but its not necessarily exactly what was said. It's not word for word, but I did intend it to be what actually happened, I've not changed the events themselves. PB: So, how did it go from an online publication to being published as a paperback book? JH: It came about last summer. I got an email from a friend, David Thompson, who had been reading the chapters online, and he said that I should really get it published, in book form. I didn't think that anybody would be interested. But he said, "leave it with me", God bless him. It was only a very short time later that he put me in touch with Rick Armstrong at Fisher King Publishing. They seemed really keen on it; David had sent them the links to the online chapters, and in no time at all, they'd sent across a contract and it was all signed. Suddenly, I had a publishing deal. I was never expecting it. Their only condition was that I took down the chapters from my website, apart from the very first one. I was happy to do that. PB: Are the chapters that you published online the same as in the book, or have they been edited now you are working with a publisher? JH: I did go back over the chapters before I sent the final version to Fisher King and I made some changes. I also had to finish the final chapters, which I hadn't written! I was expecting them to have lots of comments, but, bless them, they didn't change a thing. What they have done, which I think is fantastic, is a brilliant job with the layout. The book looks fabulous, I think. They kept me in the loop throughout and it was always very exciting to receive the proof copies as it got nearer to publication. I sent them lots of period pictures taken at the time, many of which they have used in the book. They ended up choosing the same photo for the cover as You Are The Cosmos chose for the 'Hidden Beauty' vinyl release that has just come out. That was a great coincidence – it wasn't deliberate that they used the same photo. But I think the look on my face in that photo sums up the book perfectly. Neil is very excited to say he is married to a published author. I never expected this to happen. It was a very proud moment when the final books arrived. The next step is that they want me to record it as an audiobook. I did suggest that they approach some actors, wouldn't Ian McKellen be fab, but they insisted that it was my book and the recording should be in my voice. So at the moment, I am recording it chapter-by-chapter. Which means I have been going over the book again, re-reading it for the audiobook. I sent them a few of the first recordings and was expecting them to say not to bother with the rest, but they want me to record it all. PB: Ah, so there's no escape if they liked it, you are going to have to record all of it. JH: Yes, that is going to keep me busy for the next few months. I mean I can't imagine who is going to want to listen to it! And, at the same time, I am starting to work on the chapters for the next book. This book ends in October 1976, when I broke my back and was in hospital. The next book will take me through the next few years – into the early 1980s. PB: Yes, I was going to ask if there was a plan for another one. This book begins and ends in the same place, and it works well as a narrative, but it does leave you wondering what happens next, after you left hospital. JH: Well, hopefully people will enjoy this book enough to want to read the next one. PB: You mentioned that you only wrote the final chapters recently, and hadn't completed them when you first started putting chapters online. Had that opening always been there? JH: Yes, I'd always had that as the start of the book. I wanted a narrative cycle, where the book begins at the point where I am lying on my bed after breaking my back, and the book then leads up to that point. But it was later that I decided that I would use the exact same incident again at the end, repeating what I had said at the beginning, with the "Goodnight Daddy". PB: A big theme of the book, perhaps the main one actually, is your relationship with your parents. Both in your early life and then the scenes where they come and visit you in London. Some very sad sections where your mother is very ill. Was that something you intended to include as such a big part of the book? JH: I didn't just want to write about my life in London and the story of making the music. I wanted to include the other side of the story. As I say in the book, I was very close to my mother. I wasn't as close to my father, though we did have music in common, as he used to play in jazz bands. I also wanted the book to be totally honest, I didn't want to leave anything out. I hope also that it shows a certain resilience, that I wasn't cowed by the setbacks. PB: The other characters that really dominate the book are your manager Stuart and his partner, Patsy. JH: Everyone in the book played a part in my story. Stuart Reid played a really important part in my story. People did ask me why I stuck with him. I did eventually stop being managed by him, much later on, when I said to him that I felt it wasn't really working me being one of his artists. PB: I think someone reading it can't help but come to conclusion that he made some mistakes when he was managing you. But the portrayal in the book, I think, comes across as very affectionate. JH: They were so important in my story and were my biggest supporters. Stuart has sadly passed away now. I haven't shown the book to Patsy who is 92 now. I think perhaps she wouldn't like the way she comes across in some of the stories. But I'm glad that's how it came across to you. I think there were points where mistakes were made in how I was managed, but they were both very generous to me and gave me the chance to do things I'd never experienced before – they took me into a totally different world. But the important thing is that the book is how I saw the events. I was talking to Paul Phillips, who I worked with in the seventies. He produced the songs that became the 'Technicolour Biography' album, and he came back to me and said that this wasn't the way things happened and he described some of the conversations that happened between people, things he had seen happen. But I said that I couldn't put those in the book, because they were not things I saw, I didn't know they had happened. I said to him, "I wasn't there".This book is a totally honest account of what I saw. I wanted to get across what it felt like to record the album, to be in Abbey Road with those musicians, it was a dream come true for me. So, if there were things happening then that I wasn't aware of, it didn't affect what I was seeing at the time. PB: I would imagine that a lot of people reading the book will already have a copy of the album, they will know about the fact that it didn't do well at the time – it only got lots of attention when it was reissued twenty years later. I think that adds some tension to the book, the book seems to be building up to the point where you make it and become a pop star, but of course that never happens. JH: (Laughs) Yes, it was all about to go wrong. PB: But it isn't a bitter book. I think your affection for those characters come through. But this isn't an attempt to assess why things happened – you are the narrator, but you don't really give your opinion. JH: I wanted it to be honest, but I wasn't trying to be judgmental. I wanted people to read the stories and then they could come to their own judgments about what happened. I never comment on the people or say what I think about them. I didn't want it to sound like I was settling scores with people. PB: You don't get a feeling from the book that you were heartbroken. You just seemed to take things as they came and move on. Is that fair? JH: Absolutely fair. I think people would still say to me now, I think I am resilient and that means I can cope with the bad times, but I also don't get too emotional about the good times either. I think there are a number of times where I refuse to be cowed by events. The point at which the book ends is important, as there had been so much happening to me. At that point, I was playing gigs in restaurants every night and then going out all night, it was a wild time. I wasn't really thinking about what had happened to me and then when I was in hospital, that was the first time I had in ages to really pause and reflect. So that is why it is the point I chose to end the story. When I began writing the book, I thought that if I didn't get all these stories down on paper, I'd forget them entirely. PB: The other thing that I found interesting in the book was the transition you made from the hippie scene to the pop scene, which Stuart Reid I think played a big part in, encouraging you to pursue that side of your songwriting. The musicians you work with today – especially on the 'Night Mail' album – are all part of the indie scene, but in the seventies you were very much aiming to be on daytime radio, on TV and have chart hits, weren't you? JH: Well, I was always closer to the hippy scene before the album. The music I performed when I was the support act for Spirogyra and when I was playing at the Troubadour, which was where Stuart Reid first saw me, was much longer and very different. I was very inspired by Roy Harper and music like that. I think Stuart put me into a different world and into a more commercial direction, and I wrote songs like 'Family Man'. And that encouragement and direction from Stuart was then taken even further when I went into Abbey Road, and Tony Meehan's production, which was a very commercial sound, designed to get played on the radio. PB: There's a chapter in the book where you give us a brief history of T Rex, and I thought that was significant. The impression it gives is that you were faced with a similar choice – you could have made albums for the underground hippy scene, but like Marc Bolan, you decided to make music for a pop audience. JH: I wanted to include that chapter. I think that was an exciting time but also it was important in setting out the way the pop music scene worked. I also wanted the book to describe the things that were important to me. I don't enjoy those kind of biographies and autobiographies where it is just a linear story and people just describe who they met and what they did. I wanted people to read about the things that mattered to me at the time. PB: There are a lot of laughs in the book, lots of quite outrageous incidents. But also, there are some very sad moments, in particular when your mother dies, but also friends that you lost touch with and didn't see again. I was wondering if the fact that you weren't intending the book to be published when you wrote it made it easier to include those topics? JH: Definitely not. I think you are right. I did actually have a conversation with Robert Rotifer (who John Howard collaborated with on an album in 2014 – PB) about this. His suggestion was that the book should focus just on stories from the music scene at the time, about the making of the album, the producers, the record label. He thought that is what people would be most interested in. But I didn't think I could leave out the other side of my life. I was worried about what some people would think of that – I think some of the people I know who have read the book have been quite shocked by it! Now that the book has been published, it seems like most of the comments are about the 'incidents' that weren't to do with the music – the disastrous love affairs or the time I almost got murdered. I think that's a good sign that there is interest in the whole story. PB: The other thing that I wanted to ask about was the reissues on vinyl. How did that come about? JH: This was another time when someone contacted me. I'm so delighted. The 'Kid In A Big World' album hasn't been available on vinyl since its first edition in 1975. They've done an absolutely fantastic job – they've completely recreated the original sleeve, exactly as it looked. Even ten years ago, there wouldn't have been the technology to do that. I'm so pleased to be working with them. They have some fantastic acts on the label – like with the book release, I just hope that it does well for them, because of all the work that has gone into making both releases look so good. PB: And they've also put together a new compilation of rarities. Tell me more about that. JH: That was put together by Pedro Vizcaino, who runs the You Are The Cosmos label. He chose the tracklisting – it works perfectly. It is a compilation of some of the tracks from that period that people may not know: some of the demos and unreleased tracks from the period, and then the singles that I released later on in the decade. The timing was a complete coincidence – it was not planned that they would come out at the same time as the book. But it is great that at the same time as the book, these records are being released to fill in the story. PB: And, finally, what about your plans for the rest of the year? I know you did an EP of covers – which have some of the songs you were listening to during the period described in the book – but are there plans for a new album? JH: I'm not quite ready to announce the details yet, but I'm hoping to release another album by the end of the year. So look out for more information on that soon. I've been working on new songs – so that will hopefully be finished and then, of course, I'm also working on the audiobook earlier. PB: So plenty for us to look forward to! Thanks, as always, for talking to us! JH: Thank you.
Band Links:-
http://kidinabigworld.co.uk/
https://www.facebook.com/johnhowardsongs/
Play in YouTube:-
Picture Gallery:-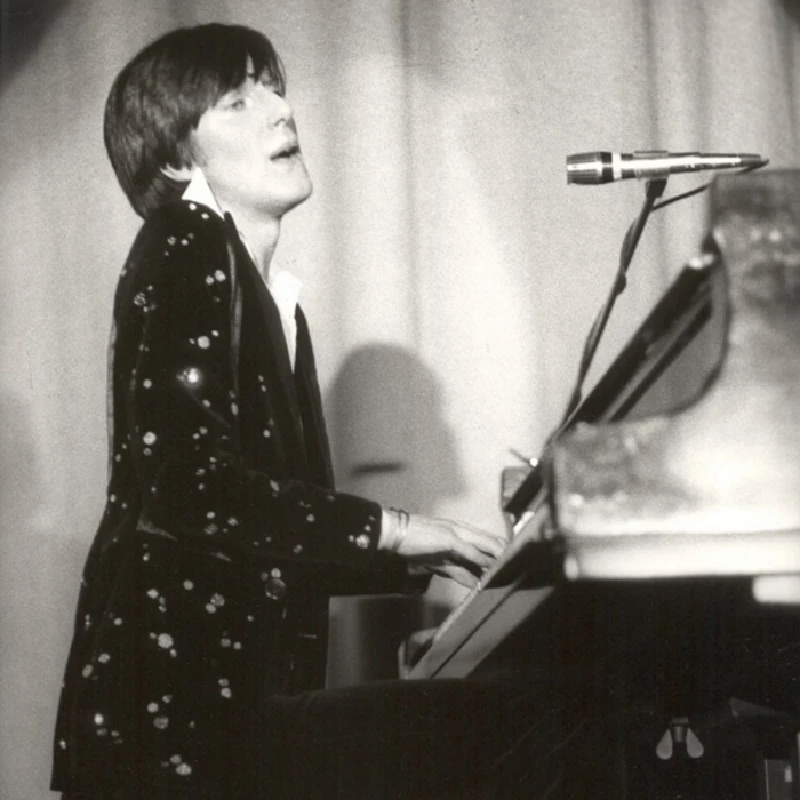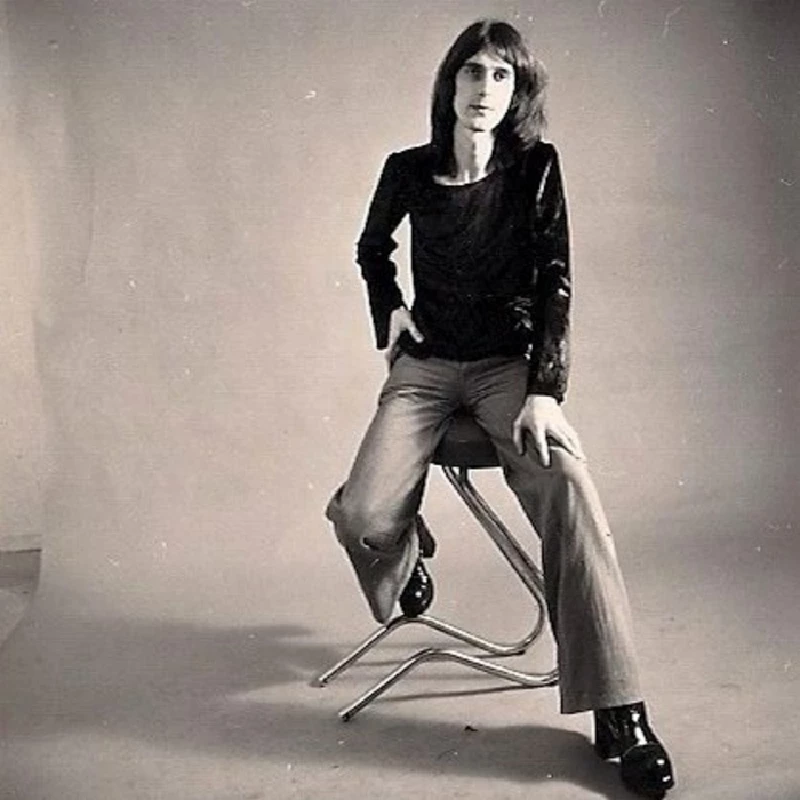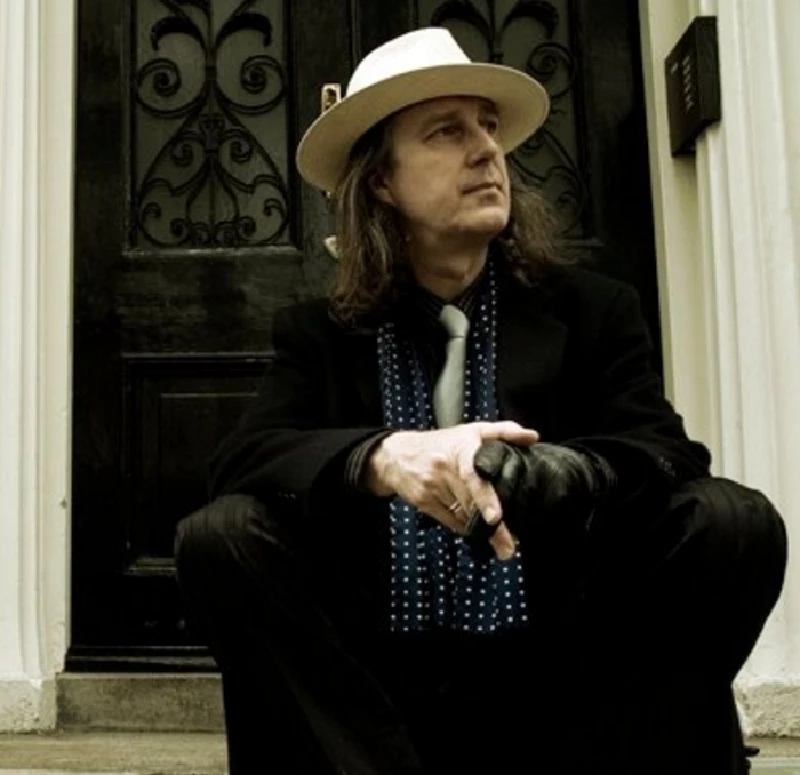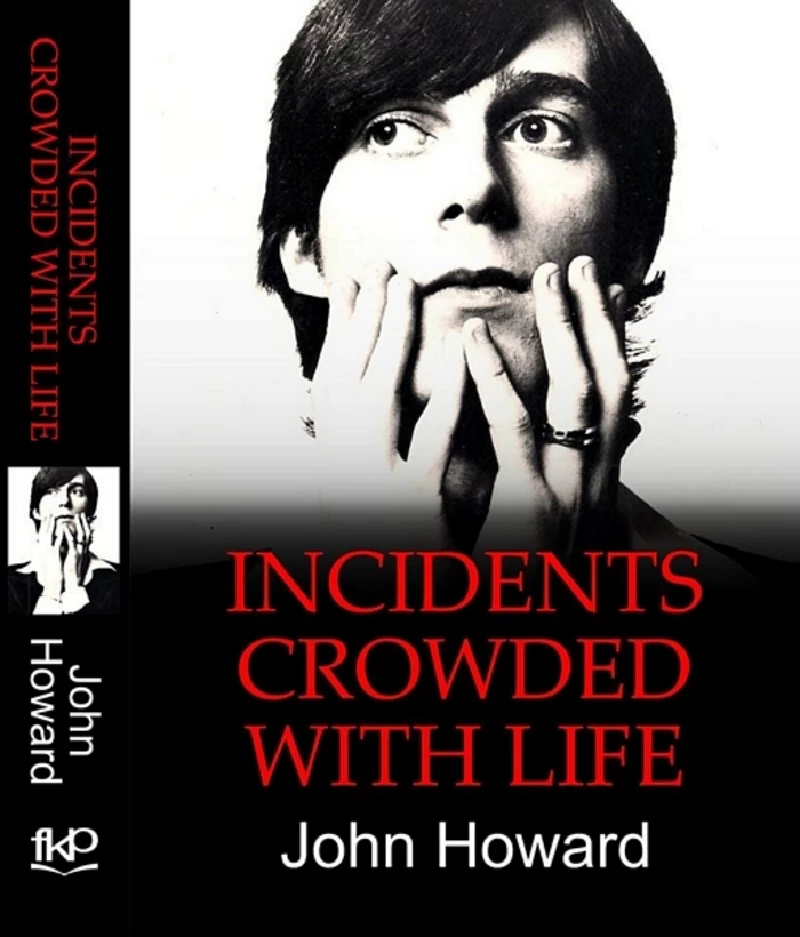 interviews
---
Interview (2020)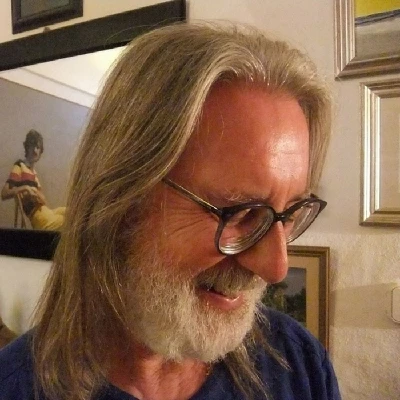 John Howard speaks to Ben Howarth about his as-yet-untitled new album, the benefits of home recording and the next two volumes of his memoir.
profiles
---
Illusions of Happiness (2020)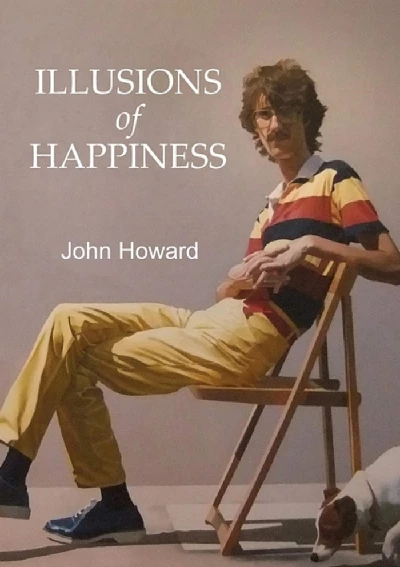 Returning with the second volume of a three-part autobiography, John Howard takes Ben Howarth and John Clarkson on a compelling guided tour of the fringes of the late-70s, early 80s music industry, while also navigating an increasingly complex personal life in the shadow of the Aids crisis.
Profile (2018)
related articles
---
Rotifer: Live Review (2014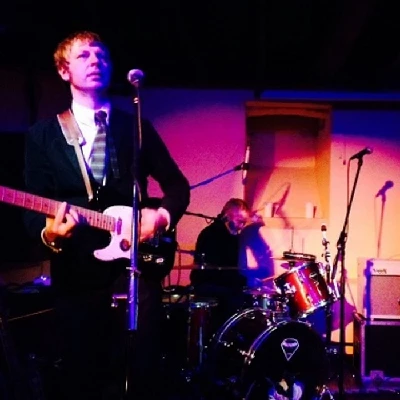 In the second of two showcases from record label and collective Gare du Nord, Ben Howarth at the Servant Jazz Quarters in London enjoys sets from indie trio Rotifer, rediscovered 70's singer-songwriter John Howard and Austrian singer-songwriter Mel Mayr who was playing her first British gig
Pennyblackmusic Regular Contributors
---