---
published: 18 / 11 / 2013
---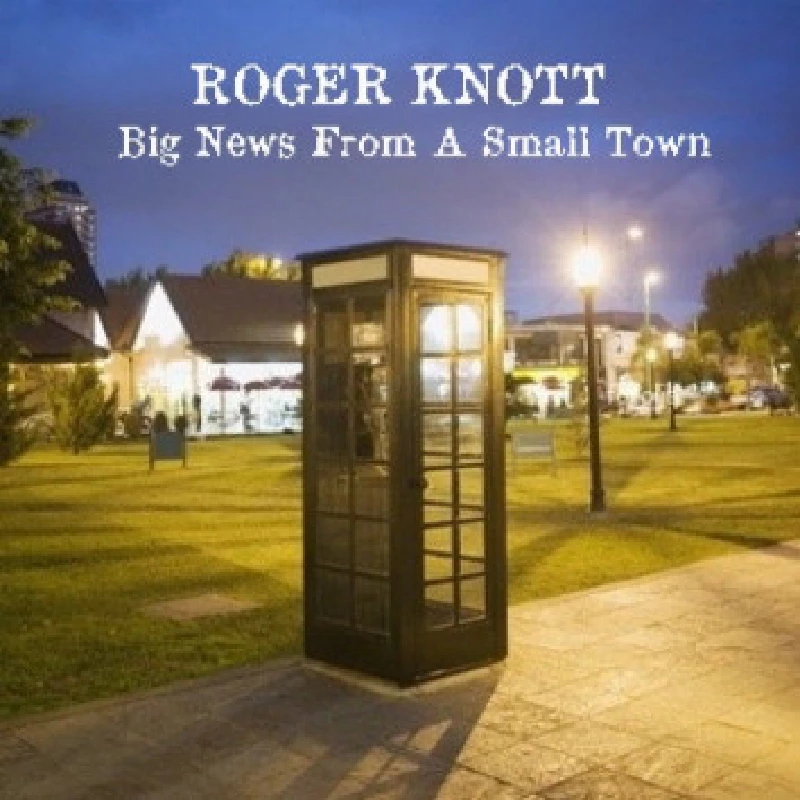 intro
Irresistible and inventive latest album, which is a concept record about the lives of different characters in a tower block, from Lancashire-born but now Spanish-based singer-songwriter and rediscovered 1970's cult act, John Howard
Lancashire-born John Howard signed for CBS in 1973, and released his debut album, 'Kid in a Big World' in 1975. By that point, he had been performing for five years, having first taken up piano as a four year old. To promote the album, a series of singles were released – but the BBC refused to play them, for a variety of bizarre reasons. Clueless as to how to market Howard, CBS commissioned two further albums – but didn't release either of them. He left the label in 1976, but continued to perform well-received club dates. In 1978, he recorded a single with Trevor Horn and the nucleus of what would become the Buggles, and a few more singles followed. But by the 1980s, resigned to a lack of success, he retired from performing and instead built a more successful career in music marketing and A&R. He wrote songs occasionally (indeed, Des O'Connor, then riding high as a prime-time ITV presenter, recorded one of his songs in 1992). Yet, by 2001, the search for long forgotten and out-of-print records fostered by the evolution of the internet turned up 'Kid in a Big World', and Howard found more and more emails asking what had become of his album. In 2003, it was reissued by RPM and enjoyed a five-star review from 'Uncut'. The two lost albums, rescued from the CBS archives, followed – to similar acclaim. Howard reacted to this "amazing" turn of events with a glut of creativity, issuing three brand new albums by the end of 2006, to go alongside the rediscoveries. The reissues of Howard's 70's work got a fair amount of media attention, and deservedly so. They are good, and had been unfairly overlooked. The albums he has released since, most on his own label, have had steadily less attention - no five star reviews in 'The Guardian', or lengthy features in glossy magazines. We are understandably attracted to the story of the hidden gem, the lost classic and the undiscovered genius. Less so, perhaps, to the man who has got on with his life and is still writing songs. I'd hope that Howard's – journalistic cliché alert – 'devoted cult audience' have bought all of them. But, for all those people who enjoyed the reissues but haven't heard anything else, his new album 'Storeys' feels like an ideal opportunity to catch up. Each of the songs deals with the story of a different resident in an imaginary tower-block – hence the play on stories and storeys in the album's title. This is the first time that Howard has written an entire album of character driven songs, though he has said that such songs tended to be his most successful in the past. That allows Howard to compose simple ballads in pared down language that includes only the most straightforward sentiments ("This is me/This is who I have become, so run or stay"), while adorning other songs with intricate, unexpected detail ("He sidles into the room/Lights an extra strength Gauloise cigarette left behind by his mother's lover"). 'Storeys' was recorded by Howard in the home-studio he has built since moving from rural Wales to Spain a few years back. More and more albums are being recorded at home. This is partly, of course, a financial necessity. And partly the product of much-improved technology. But it seems to have liberated the recording process. You will own albums that only really exist because a label booked studio time, for a band who were legally obligated to churn out a dozen songs by the end of the allotted fortnight. Some of those albums ended up being rather good, but they can't have been much fun to make. If you are recording in your own time, there is no such obligation. Getting bored? Running out of ideas? You can just stop, and do something else. There will always be some washing-up or ironing to do, after all. Howard recorded all the instruments and vocals on 'Storeys' himself – doing so not because he doesn't like working with other musicians, but because his best ideas tended to come at unexpected times. Such a working method wouldn't have suited pre-arranged sessions with other musicians. But it works perfectly for someone for whom music is as much hobby as it is job. The process of recording music in studios has become increasingly professionalised. Most studio albums will have been engineered by someone who studiously "knows what they are doing." Indeed, they probably studied what they are doing to degree level. The author Vikram Seth once pointed out that amateur is an abused term. Its root meaning is in fact, "to love." Modern society – driven largely by corporate values – has increasingly twisted it so you automatically associate amateurism with shoddiness. I write this because John Howard is, now, effectively an 'amateur' – he makes his music at home, at his own pace and releases it on his own label. Having once been bound by the requirements of an unappreciative label, he now has only himself to blame if any of his new songs fail to be released. But you'll be amazed at the scale of his ambition on these home recordings. It has become standard to automatically insert the word 'humble' before the phrase 'home recorded'. You wouldn't do that here. Piano and keyboards are the main instruments, but underneath there are lush orchestral strings, multi-layered backing vocals and carefully placed percussion. I get the impression of the kind of reckless, uninhibited inventiveness that made pop music so exciting in the 1960s and 70s. The songs on 'Storeys' could all have been written and recorded in any decade since the birth of pop music. The show-tune style that made 'Kid in a World' so out-of-place in 1975 and so charming by 2001 has largely been abandoned. Instead, Howard aims for something not dissimilar to Harry Nilsson – that much sought after form of 'perfect pop' (the kind that delights record collectors, but rarely seems to catch the ear of average pop fans). 'Permanently Temporary' is one of those glorious, incessantly catchy songs you can sing along to from the moment you hear the chorus from the first time. A motif of piano chords, a hint of accordion and a title I'm sure someone else must have used before (although I can't think of anyone specific). The song even breaks down from its main chorus into a refrain of "do do do-do". It reminds me of one of my favourite songwriters, the unfairly unknown David Celia, who has a similar knack of dreaming up melodies you feel certain someone else must have already written, so familiar do they instantly seem. That song catches the ear most strongly, but there are a number of standout tracks – the yearning ballad 'Him or Me', the jaunty 'The Reckoning', the near eight-minute 'Siblings', where Howard's musical range and studio craft get more chance to show-off and 'Time Oh Time', which seems the closest to Howard's earlier work (you could imagine it as the solo song for the star in a West-end show). You will struggle to find a single dull moment on the record, as Howard is as natural a melodist as they come. That Howard has been so prolific in the decade since his rediscovery only makes those years of total obscurity sadder. How many great albums would there have been if only the BBC had given his first singles a few plays? But, perhaps, total obscurity followed by a remarkable change of fortunes was better than a long struggle with mid-level fame. Perhaps if Howard had enjoyed the success he deserved, he'd not show such obvious joy in still making records now. It is, of course, impossible to say. What we can say is that 'Storeys' feels like a remarkable, magical record – so irresistibly tuneful, so uncomplicatedly likeable, and so good that it is very hard to explain why – and you will want to listen to it over and over again. I know I have been.
Track Listing:-
1
Believe Me, Richard
2
Innocence?
3
Permanently Temporary
4
Take It All Away (I'll Take It Back)
5
Time Oh Time
6
Only One Shadow
7
Right Here, Right Now
8
Siblings
9
You Chose Me
10
Run or Stay
11
Him or Me
12
The Reckoning
Band Links:-
http://kidinabigworld.co.uk/
https://www.facebook.com/johnhowardsongs/
interviews
---
Interview (2020)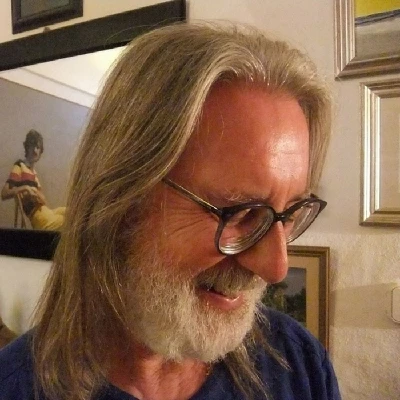 John Howard speaks to Ben Howarth about his as-yet-untitled new album, the benefits of home recording and the next two volumes of his memoir.
Interview (2018)
profiles
---
Illusions of Happiness (2020)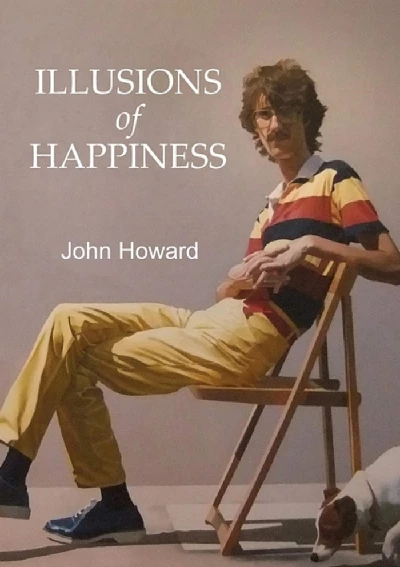 Returning with the second volume of a three-part autobiography, John Howard takes Ben Howarth and John Clarkson on a compelling guided tour of the fringes of the late-70s, early 80s music industry, while also navigating an increasingly complex personal life in the shadow of the Aids crisis.
Profile (2018)
related articles
---
Rotifer: Live Review (2014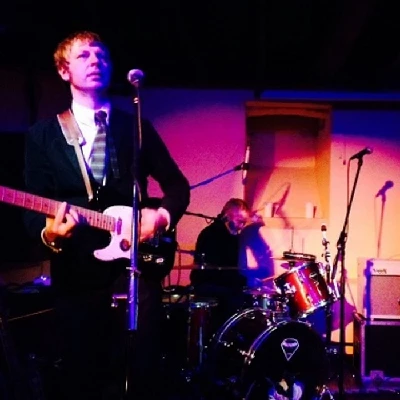 In the second of two showcases from record label and collective Gare du Nord, Ben Howarth at the Servant Jazz Quarters in London enjoys sets from indie trio Rotifer, rediscovered 70's singer-songwriter John Howard and Austrian singer-songwriter Mel Mayr who was playing her first British gig
Pennyblackmusic Regular Contributors
---