---
John Howard
-

To The Left Of The Moon's Reflection
published: 6 / 10 / 2020
---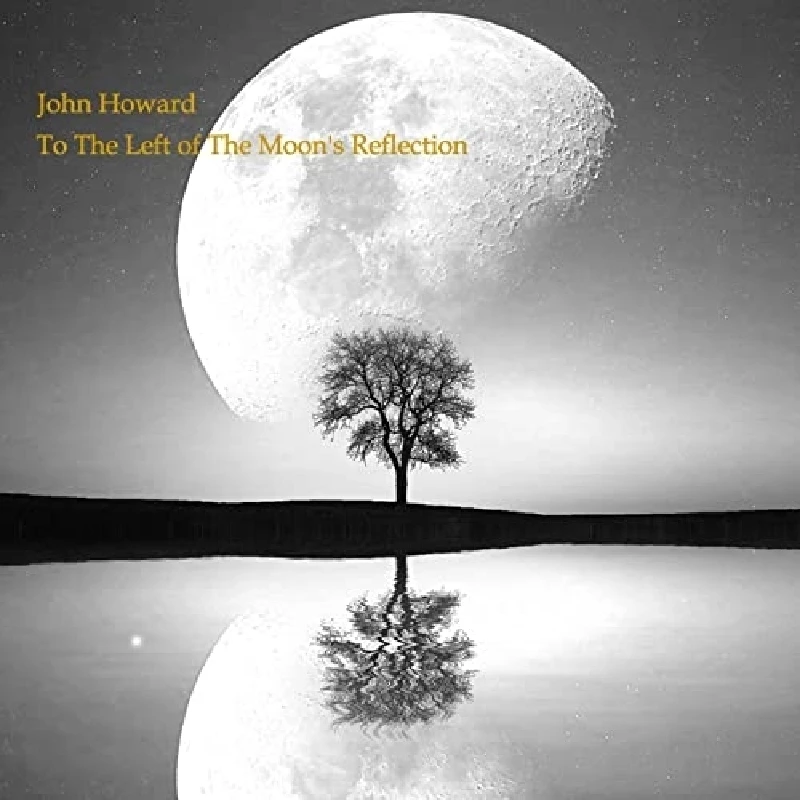 intro
Contemplative, experimental and highly rewarding seventeenth album from singer-songwriter, pianist and writer John Howard
It is now fifteen years since John Howard released 'As I Was Saying', his 'comeback' album, resurrecting a music career that didn't pass go after John Howard saw his glam-tinged debut album, 'Kid in a Big World' released by CBS in 1975. Though seemingly a star in the making, Howard saw the album go largely unpromoted and by the 1980s, he had 'gone upstairs' to a career in A&R, his album seemingly completely forgotten. By the early 2000s, Howard had tentatively returned to performing, in the piano bar of a cruise liner, but had long since given up his ambition of hitting the pop charts. He didn't know, though, that his album had begun to be viewed as a lost classic, much sought after by record collectors. This prompted a reissue, which received a 5 star review in 'Uncut' and then a 'comeback' concert in London, which merited a 5 star write-up in 'The Guardian'. Since then, Howard had reclaimed his legacy – releasing the rest of his 70's recordings and telling his story in an acclaimed autobiography (described by 'Record Collector' as "frank and sometimes terrifying"). The second volume appears this month and is no less engaging than the first. Having missed out on success the first time round, Howard would be forgiven for simply trading off his 70's work. Instead, inspired by the affirmation that followed his rediscovery, Howard has written and recorded prolifically, with 'To the Left Of the Moon's Reflection', his thirteenth album since 2005. While some of those albums, notably an exceptional collaborative effort as 'John Howard and the Night Mail', pick up the threads of his 70's work, his last three albums have been increasingly experimental. There has already been a welcome reward for continuing to focus on new music – one of John Howard's fans recently tipped off Kool Kat Music about him, and they have duly snapped up the rights for 'To the Left of the Moon's Reflection', which will now be the first of Howard's seventeen studio albums to get a US release. This feels like a good place to introduce stateside listeners to his songs. In an interview with this website earlier this year, Howard explained that he influenced by the sounds of late-60's California – in particular, the Mamas & the Papas. However, as longterm listeners would expect, Howard doesn't hide his enduring love of the British chart pop from that decade, with jaunty 'la di das' and 'ba ba das' peppering the songs. Yet, unlike most of his records, which happily bounced around the various genres of popular song, here we are gently enveloped in a mood of melancholic contemplation. Piano remains his main instrument, but percussion is increasingly the driving force behind his music. Rather than conventional drums, Howard layers up different percussive textures. The other instruments float in and out around multi-layered vocal harmonies. That doesn't mean the music is monochrome – the melodies keep moving forward and there are plenty of surprises, like the Dylan-esque harmonica that suddenly pops up a few minutes into the opening track or the plinky-plonk keyboards that add spice to 'My Patient Heart'. Where this record really repays repeats listens is in its lyrics. Howard's words have always told distinctive stories, but for the most part, his role has been to introduce us to a cast of colourful characters. Here, we are brought inside his interior world. While some of the songs rely on subtle metaphors, such as 'Chime' and 'Centuries', others appear directly autobiographical, such as 'Injuries Sustained In Surviving', which works through the decision John and his husband Neil took to emigrate to Spain, reflecting both on the adventure and the regrets. Though more inward-facing than any of his earlier work, these songs are no less imaginative. 'Outlines' is one of the most fascinating moments on any of his albums – inspired by the paintings of Lowry, it is sung from the perspective of the person being sketched, as the long for the context and meaning they are given by being depicted. This is one of many moments that defies easy interpretation. At first glance, 'I'm Over You' seems like the album's least complex song, a straightforward post-breakup anthem. Yet, the imagery of lightning, hailstorms and desolate rain gives the distinct impression of an unreliable narrator – these are feelings that have cut deep and continue to linger. The potency of these songs is best evidenced by the exceptional opening track, 'And Another Day' (no doubt partly inspired by the Roy Harper track of the same name). The song finds Howard at home in his garden in Murcia, locked in a routine, unable to get out of the doldrums, despite the beautiful surroundings. There are moments of joy, but eventually the melancholy sets in again. Having completed work on this album by February, Howard couldn't have possibly known how much this resonate by the time of the album's release, with all of his listeners having faced similar emotions during the months of lockdown. Ultimately, it is clear that Howard did not set out to make his most immediate album. If you are after singalong melodies, you might be better off delving into some of his other albums. But, having had this on my stereo for a couple of months now, it's certainly a 'grower' – the more you give to these songs, the more you get in return.
Track Listing:-
1
And Another Day
2
Echoes of Pauline
3
I'm over You
4
My Patient Heart
5
Outlines
6
Chime
7
Injuries Sustained in Surviving
8
Centuries
9
Illusions of Happiness
10
Water
Band Links:-
http://kidinabigworld.co.uk/
https://www.facebook.com/johnhowardsongs/
interviews
---
Interview (2020)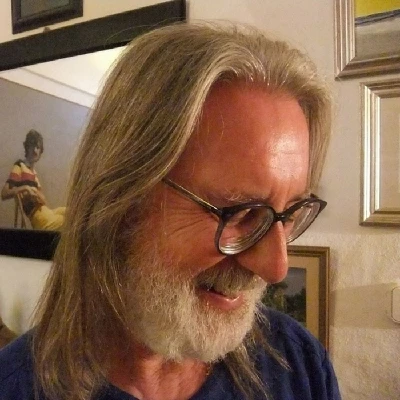 John Howard speaks to Ben Howarth about his as-yet-untitled new album, the benefits of home recording and the next two volumes of his memoir.
Interview (2018)
profiles
---
Illusions of Happiness (2020)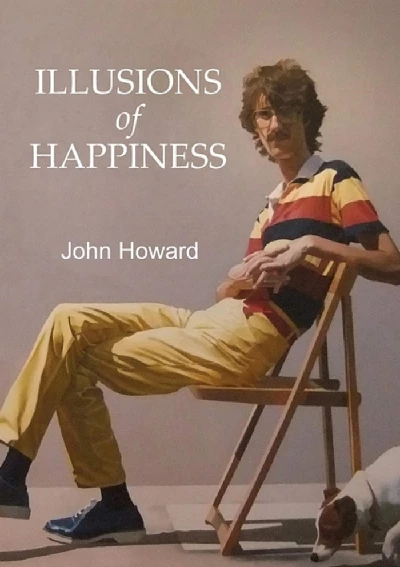 Returning with the second volume of a three-part autobiography, John Howard takes Ben Howarth and John Clarkson on a compelling guided tour of the fringes of the late-70s, early 80s music industry, while also navigating an increasingly complex personal life in the shadow of the Aids crisis.
Profile (2018)
related articles
---
Rotifer: Live Review (2014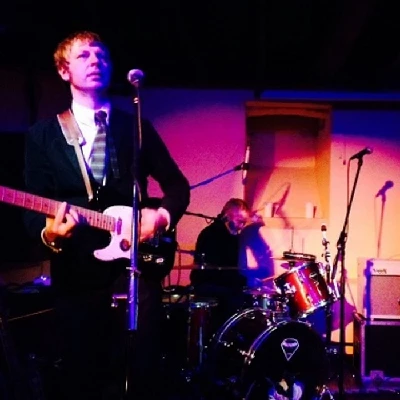 In the second of two showcases from record label and collective Gare du Nord, Ben Howarth at the Servant Jazz Quarters in London enjoys sets from indie trio Rotifer, rediscovered 70's singer-songwriter John Howard and Austrian singer-songwriter Mel Mayr who was playing her first British gig
Pennyblackmusic Regular Contributors
---