---
published: 27 / 11 / 2018
---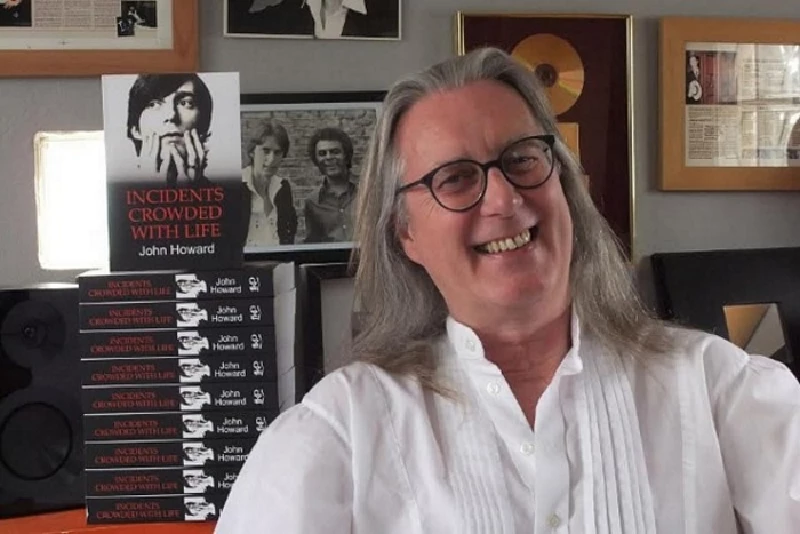 intro
While he waits for a new studio album from rediscovered 70's songwriter John Howard, Ben Howarth enjoys a trilogy of vinyl pressings of his overlooked early work, an ideal companion to the recently-published autobiography.
It has been an unusually quiet period for John Howard. After a prolific run that saw him release a run of increasingly diverse and increasingly well-received albums in consecutive years from 2011 through to 2016, it has now been almost two years since we last got a new album of original songs. And yet, it's hardly felt like that. This year has seen the publication of the first volume of his autobiography and the vinyl reissue of three of his 70s albums. The book, 'Incidents Crowded With Life' is the no-stone-unturned tale of Howard's childhood in 60's Lancashire before a move to London in search of pop stardom. He nearly makes it – recording three album's worth of material for CBS and emulating his heroes, the Beatles, by recording in Abbey Road's famous studio two. Unfortunately, his label's support was fickle – his first album was barely promoted, the second was never finished and the third (despite being produced by the in-vogue Biddu) sat unreleased on the shelves. Coinciding the publication of his book with the reissues was pure coincidence, but the timing couldn't have been better – anyone sitting down to read the book will have the perfect soundtrack in the form of three vinyl discs that take you through the ups and downs of Howard's Seventies. Howard's music was rediscovered and reissued in the early 2000s, but You Are The Cosmos have now fully corrected the record with the vinyl pressings they never got at the time. So, where to start? Of Howard's three attempts at making an album, the first - 'Kid in a Big World' – got the furthest. CBS did actually release it. Unfortunately, when neither of the two introductory singles struck it big, they cut the promotion budget. As Howard didn't have a live profile to fall back on, the record went almost completely unnoticed. This beautifully produced facsimile of the original shows what a mistake that was. A little more effort and imagination would surely have succeeded in selling these songs to the public. What Howard lacked was a 'Space Oddity' or 'Ride a White Swan' – a potential mega-hit that would have forced him on the public and dominated the airwaves. Instead, he had the quietly devastating 'Goodbye Suzie', the playful 'Family Man', the exuberant 'Deadly Nightshade' and the wistfully nostalgic title track. Inspired by crate-digging and 'Mojo' magazine's 'Buried Treasures' column, there have been countless 'lost' albums rediscovered in the past decade or so. These albums, if we are being honest, are fascinating – and mostly enjoyable – period pieces. But you can usually tell why they weren't hits at the time. That's not the case with 'Kid in a Big World'. It's a coherent and confident set. Howard's book details how the original vision of his manager was substantially revised when he went into the studio with Tony Meehan. Then Meehan's own productions of some tracks were abandoned and re-done. Feelings were not always spared – but the end result feels fully realised. Turning over these two perfectly balanced sides of vinyl, it simply beggar's belief how this got so badly overlooked at the time. It's a must-hav, and, if you only want to buy one of these records, it's the one I would recommend. The accompanying releases are, however, also packed with great songs. Both are even more fascinating when taken in alongside Howard's autobiography. The first of the two, 'The Hidden Beauty', compiles out-takes and off-cuts. Howard's songwriting is consistent throughout. The confusion that stifled his career, however, is audibly document as we are taken on a guided tour of various seventies crazes – the long haired hippy who loves Roy Harper is who we hear on his early demos, but within a few year, he'd temporarily sport a Bee Gees falsetto and found himself in the studio with Trevor Horn. The tracks are arranged like a conventional album, not chronologically, and it's a testament to Howard's songwriting that they flow nicely despite the wild stylistic variations. The third and final release in this trilogy is 'Can You Hear Me OK?' Few albums better document the oddities of the recorded music industry than this. Before it had fully dawned on everyone that Howard's first album wasn't going to sell, he had already begun making a second with Paul Phillips (who was desperate to put his own stamp on Howard's songs). Alas, mid-way through the sessions, CBS called a halt. The not-quite-finished 'Technicolour Biography' would sit in the vaults for nearly thirty years and instead Howard was paired up with Biddu, the man behind the mega-hit 'Kung Fu Fighting'. Howard wrote and recorded a new set of songs, which Biddu treated to a classic production job. This finds Howard very much in 'pop' territory – if the demos on 'The Hidden Beauty' show the legacy of his long-haired art college days, this is the pop-picker John Howard, the one who had memorised chart-positions and was obsessed with 'Top of the Pops'. Unfortunately, in pairing Howard with Biddu, CBS had imagined they'd get another 'Kung Fu Fighting'. Instead, Biddu helped Howard make a slightly more radio friendly version of 'Kid in a Big World'. Ordered to write a hit single, Howard came up with the catchy 'I Got My Lady' on the spot. CBS did release this single, but when it didn't get playlisted by Radio One, they immediately cancelled the album release. The fact that it's a breezily catchy collection of songs that could easily have sold if Howard had been allowed to go on tour and promote it didn't change their view. 'Can You Hear Me OK?' is not an album he would have made had 'Kid in a Big World' taken off. Of the three new vinyl records, it's the closest to a period piece. But, this was an exciting period and Howard's music catches it well. Many far less impressive albums were released, promoted and showcased on the BBC at this time. It's hard, having read the book and listened to the records, not to share the conclusion of Howard's producer Paul Phillips that it was homophobia, rather than anything in the music, that held Howard back. Perhaps, sadly, the fact that Howard was loved and championed by an enthusiastic band of supporters insulated him from the harsher reality faced by many gay men at the time, that they had to hide who they really were if they wanted to be successful. And yet, for all the disappointment that he never 'made it big', these three records did get made. And, as Christmas approaches, anyone who loves Bowie or Bolan or the Beatles will be in for a real treat if they find these records and copy of Howard's autobiography wrapped up under their tree.
Band Links:-
http://kidinabigworld.co.uk/
https://www.facebook.com/johnhowardsongs/
Play in YouTube:-
Picture Gallery:-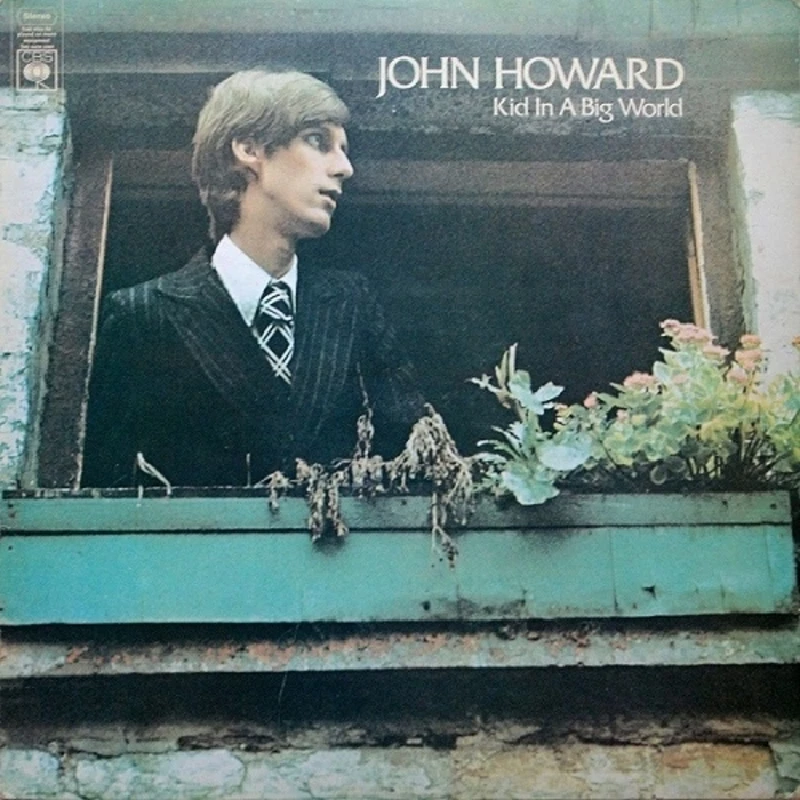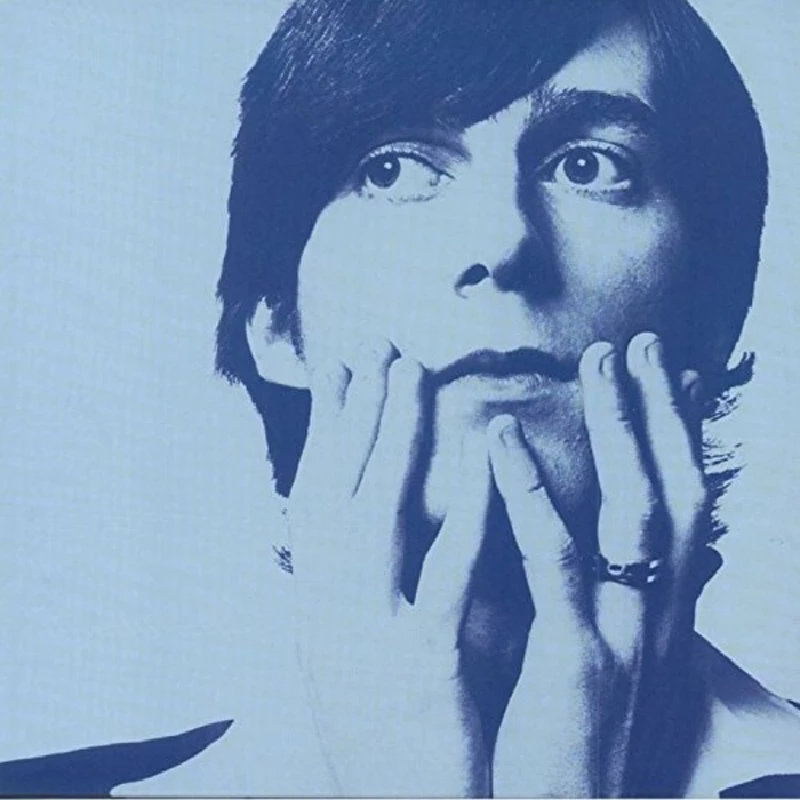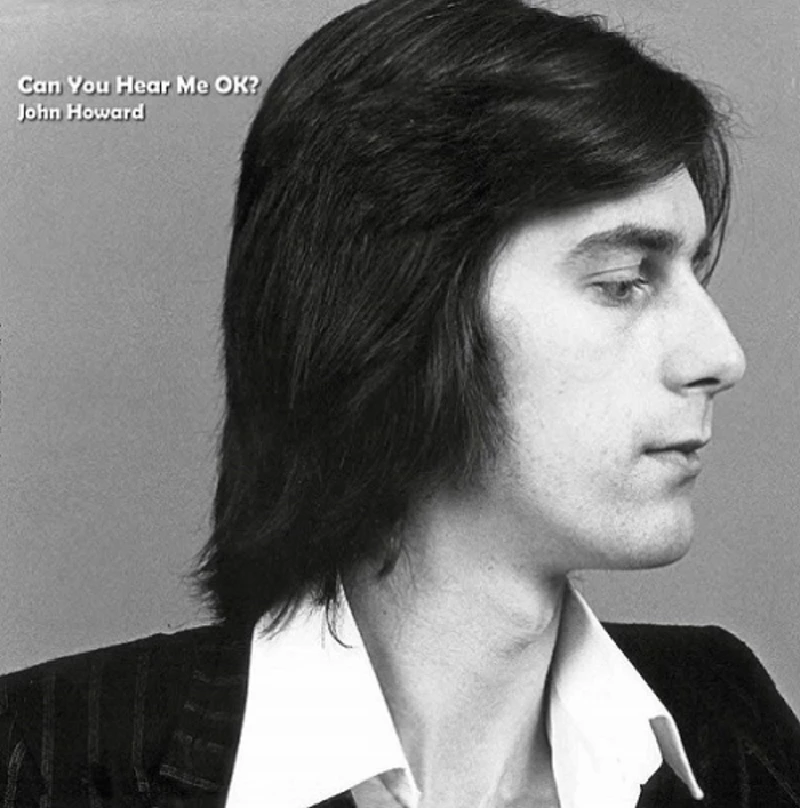 interviews
---
Interview (2020)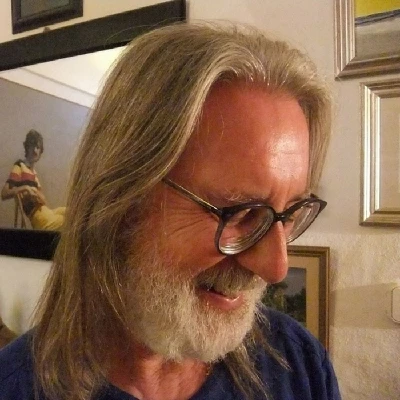 John Howard speaks to Ben Howarth about his as-yet-untitled new album, the benefits of home recording and the next two volumes of his memoir.
Interview (2018)
profiles
---
Illusions of Happiness (2020)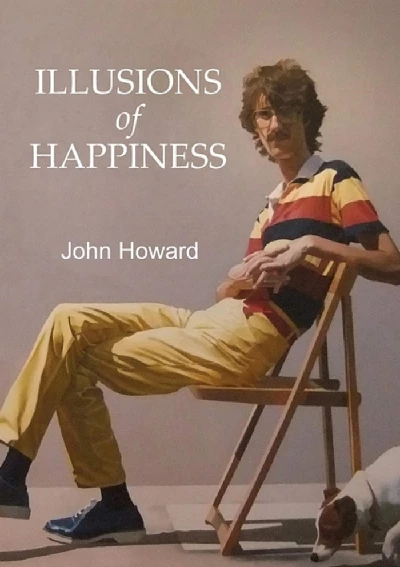 Returning with the second volume of a three-part autobiography, John Howard takes Ben Howarth and John Clarkson on a compelling guided tour of the fringes of the late-70s, early 80s music industry, while also navigating an increasingly complex personal life in the shadow of the Aids crisis.
related articles
---
Rotifer: Live Review (2014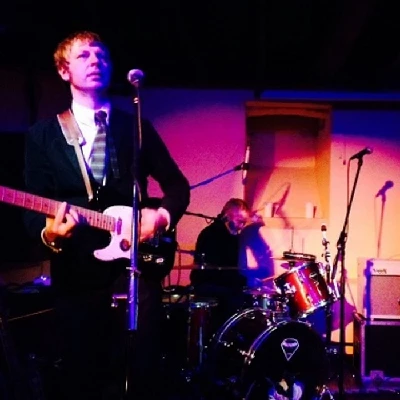 In the second of two showcases from record label and collective Gare du Nord, Ben Howarth at the Servant Jazz Quarters in London enjoys sets from indie trio Rotifer, rediscovered 70's singer-songwriter John Howard and Austrian singer-songwriter Mel Mayr who was playing her first British gig
Pennyblackmusic Regular Contributors
---