---
published: 17 / 11 / 2014
---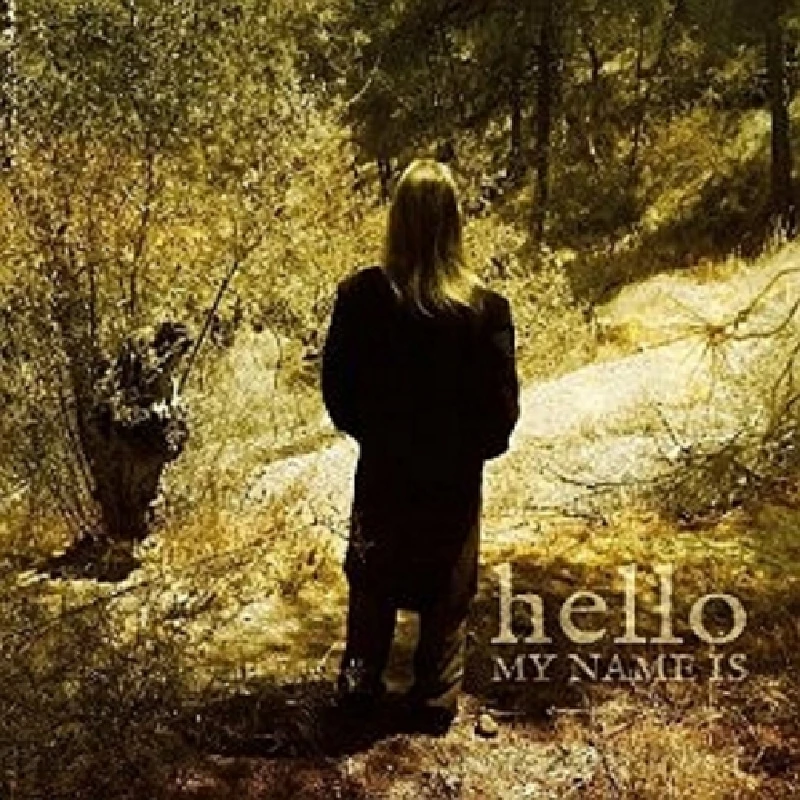 intro
Meticulous and irresistible thirteenth album from recently rediscovered lost 70's cult artist, John Howard
Barely twelve months on from releasing 'Storeys', John Howard is back with his thirteenth studio album. In between, he has released a live album and an EP of covers, but neither appears to have been too distracting, as 'Hello My Name Is...' demonstrates no let up in Howard's meticulous attention to detail. Once again, he recorded this entirely alone in the basement of his home in Spain, but if you didn't already know that you'd swear he'd smuggled in a large backing band. When I reviewed his last album, I said that Howard had moved away from the show-tune style of his 70's albums, and had instead concentrated on sharply composed pop rock. On 'Hello My Name Is...', he has taken another about turn – the pace slows and the musical soundscapes come to the fore. Several songs stretch out over six minutes, quite a change from the default 'three minute pop' style of his last album. And the show tunes are very much back. The jaunty 'I'm the Talk of the Town' is in similar territory as older Howard favourites ('Deadly Nightshade', in particular), but makes no pretence of being a rock song. No, this is made for introducing a likeable anti-hero to Broadway. Throughout this album, Howard seems totally uninhibited. He wrote 'Storeys' to a preconceived theme, but here – while he says a theme of 'identity' gradually emerged as he worked on the songs – he seems keen to try everything at least once. 'Hello My Name Is...' ends up feeling like an excellent, accidental companion piece to Prefab Sprout's infuriatingly underrated 1997 masterpiece 'Andromeda Heights', as the modest conventions of English alternative pop are thrown out of the window and a pure desire to entertain takes over. So, we move from 'I Tried' where Howard draws the melody out before gently letting the chorus go, slowly building up a backing track of strings and (in the background) an eerie choir chorus into 'If This Is All You Want', a resigned lament, where a humming sound countering the melody coming may well be a kazoo. 'City St Sirens' has the album's most laconic melody, and is one of the few songs here you could easily see sitting on his last album. But then, it morphs into a call and response chorus, Howard duetting with many different versions of himself and shamelessly challenging the golden period of the Beach Boys. As he has shown on his series of covers EPs, Howard's work has been inspired by a long and often surprising list of songwriting heroes. But, here, it's impossible to ignore the influence of the Wilson brothers – there is an echo from the Beach Boys on every track. At times, he channels the freeform bliss of 'Pet Sounds', at other times the slow-burning intensity of 'Pacific Ocean Blue'. Howard is, of course, far from the first person to attempt to channel the magic of 'Pet Sounds'. But, the difference is he can actually pull it off. His vocals are crystal clear and his melodies irresistibly precise. The end result is that holy grail for pop fans – an album you hum along to on your first listen, and still hear new things on the twentieth. And that's before we even mention the lyrics, which one again benefit from Howard's wider than usual frame of reference. Throwaway references to coq-au-vin and Barbara Streisand rub shoulders with devastatingly pithy lines like, "Whenever a friend succeeds, something in me dies/And though the ego weeps and grieves, the hypocrite survives." For some, Howard will always be the rediscovered cult songwriter of the seventies, and nothing will top his debut 'Kid in a Big World'. But, in fact, 'Storeys' turned out to be the best selling record of his career. Many recognised it as the work of a songwriter who had upped his game. And if you liked that, you'll love this.
Track Listing:-
1
Maybe I Know Why
2
Clear Blue Light
3
Born Too Early
4
Vidal's Lament
5
Same Mistakes
6
Bob/Bobbi
7
I Tried
8
If This Is All You Want
9
(I'm the) Talk of the Town
10
Bloomsbury Chapter
11
City St. Sirens
12
Secrets
Band Links:-
http://kidinabigworld.co.uk/
https://www.facebook.com/johnhowardsongs/
Label Links:-
http://kidinabigworld.co.uk/
interviews
---
Interview (2020)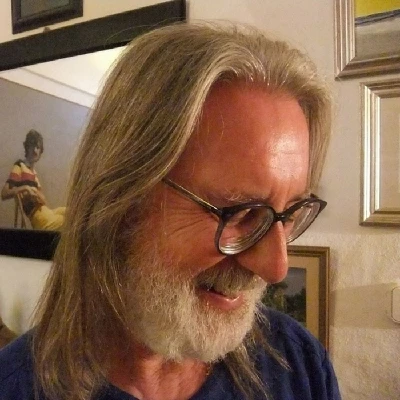 John Howard speaks to Ben Howarth about his as-yet-untitled new album, the benefits of home recording and the next two volumes of his memoir.
Interview (2018)
profiles
---
Illusions of Happiness (2020)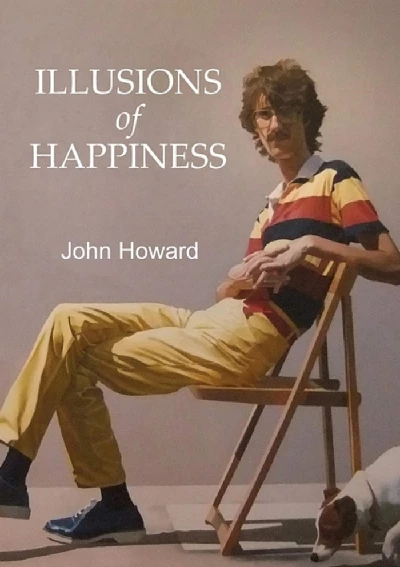 Returning with the second volume of a three-part autobiography, John Howard takes Ben Howarth and John Clarkson on a compelling guided tour of the fringes of the late-70s, early 80s music industry, while also navigating an increasingly complex personal life in the shadow of the Aids crisis.
Profile (2018)
related articles
---
Rotifer: Live Review (2014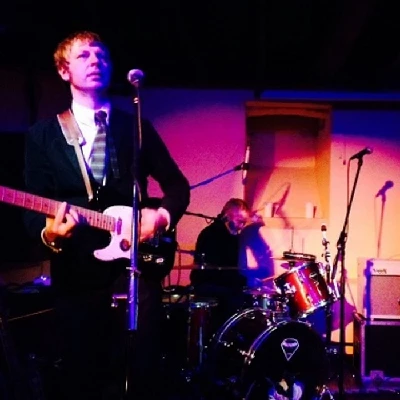 In the second of two showcases from record label and collective Gare du Nord, Ben Howarth at the Servant Jazz Quarters in London enjoys sets from indie trio Rotifer, rediscovered 70's singer-songwriter John Howard and Austrian singer-songwriter Mel Mayr who was playing her first British gig
Pennyblackmusic Regular Contributors
---