---
Franz Ferdinand
-

(With Albert Hammond Jr), Albert Hall, Manchester, 13/2/2018
published: 26 / 3 / 2018
---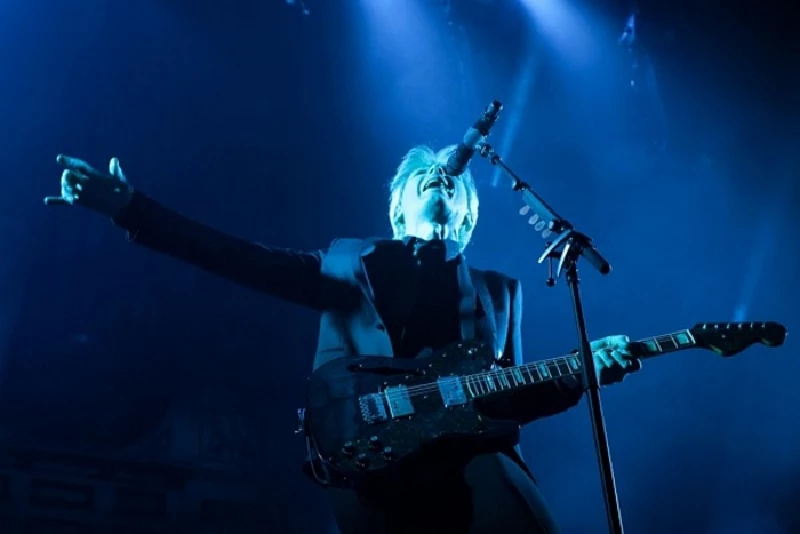 intro
Harry Sherriff watches Glasgow indie stalwarts Franz Ferdinand play the Albert Hall in Manchester at their first UK gig in support of fifth album 'Always Ascending'.
This was my first gig at the Albert Hall, Manchester and I'll be returning to many more. I had heard a great deal of praise for the venue and after seeing two classic indie artists strut their stuff on this particular stage I can see why. The former Wesleyan chapel almost in the round is beautiful, a cool temperature and a unique intimate space. I was surprised that an act as notable as Albert Hammond Jr. was playing support for Franz but they must be friends from way back when indie music felt of National importance. The new songs passed me by but it was a pleasure to finally here my favourite tracks off his first album 'Yours To Keep'. I was especially impressed by Hammond Jr's live falsetto! You can clearly see why he felt the need to step away from The Strokes to fulfil himself in a different way creatively. When Franz Ferdinand's eponymous debut album was released in 2004 I was 16 and songs like 'Jacqueline', 'Tell Her Tonight', 'This Fire', 'Michael' plus of course 'Take Me Out' made one hell of an impression. Who could forget the latter's trippy, ahead of its time music video? We're nearly 15 years later and you can say with some objective distance that it's iconic and so are Franz Ferdinand. They are of their time and that is why I was so excited on the way to the city centre venue. Unfortunately, or maybe fortunately the songs have definitely aged better than their creator Alex Kapranos, who now looks like the love child of Nick Cave and Jim Jarmusch. Still incredibly lean but this time with mad, bordering on white hair. Alex who is 46 this month still has some serious moves and throughout the gig it was interesting to see the pendulum swing from cool to cruise ship entertainment. Like Albert Hammond Jr. the newer material was greeted with trips to the bar or a loo break but those singles mentioned above got the whole place moving to the point where the safety of the chapel crossed my mind! The most memorable moment of the night came in the encore with what felt like a nine minute, theatrical, crowd involving epic version of This Fire. I was disappointed that the Scots didn't play 2005 hit 'Eleanor Put Your Boots On, which is a personal favourite but it was clearly missed off in favour of the all-important new material. The new album is called 'Always Ascending', which their most passionate fans would argue I'm sure, but Franz Ferdinand will always have a soft spot in my heart. Photographs by Marie Hazelwood http://mariehazelwood.tumblr.com
Band Links:-
http://franzferdinand.com/
https://en-gb.facebook.com/officialfranzferdinand/
https://twitter.com/Franz_Ferdinand
Picture Gallery:-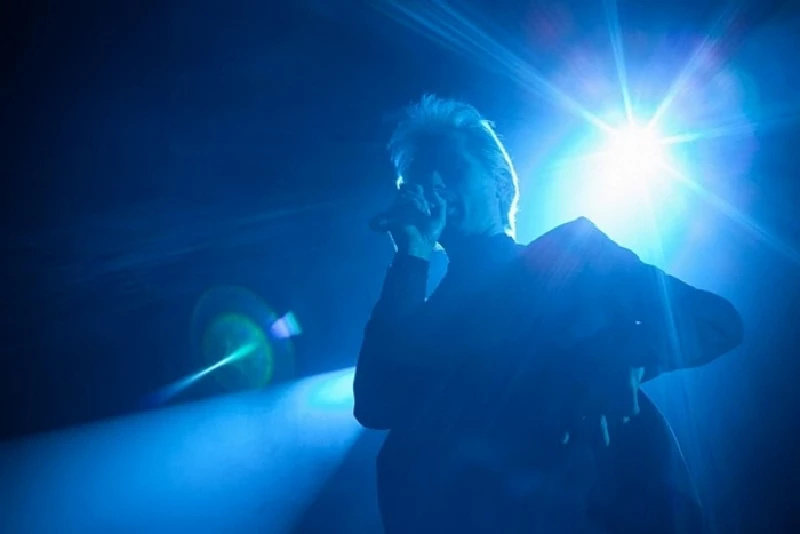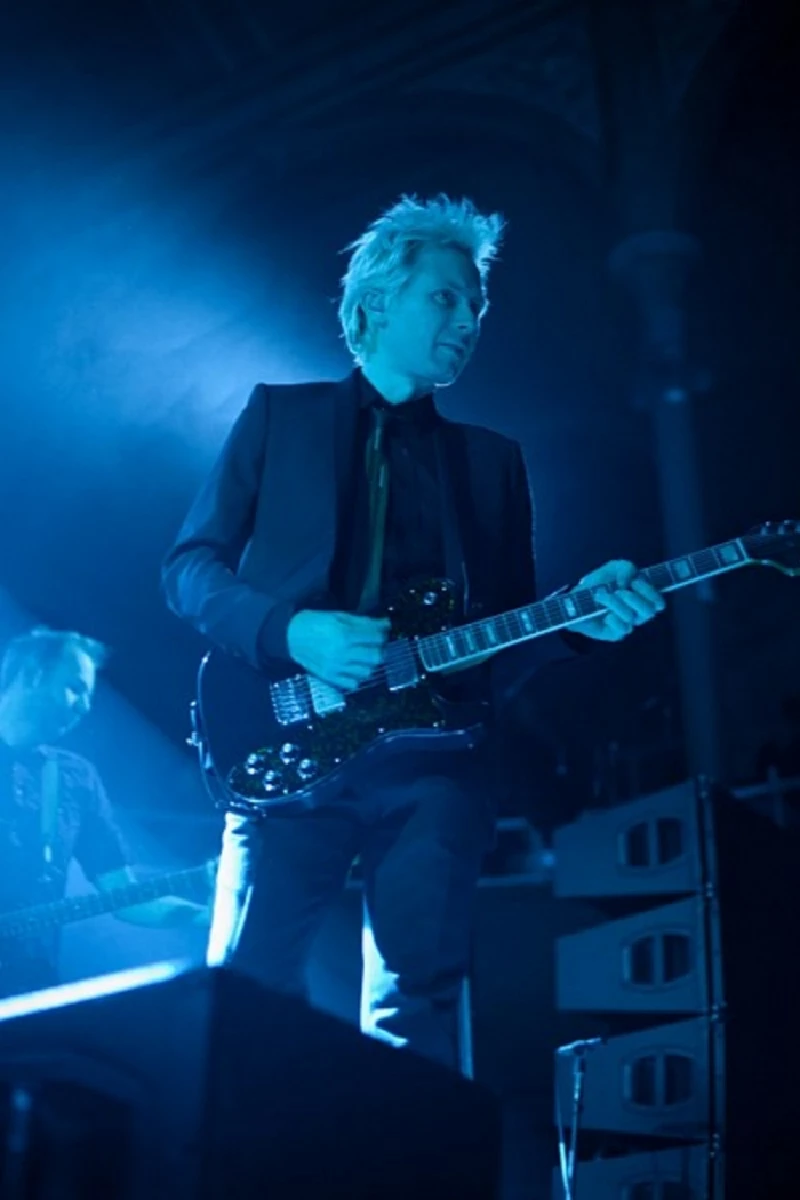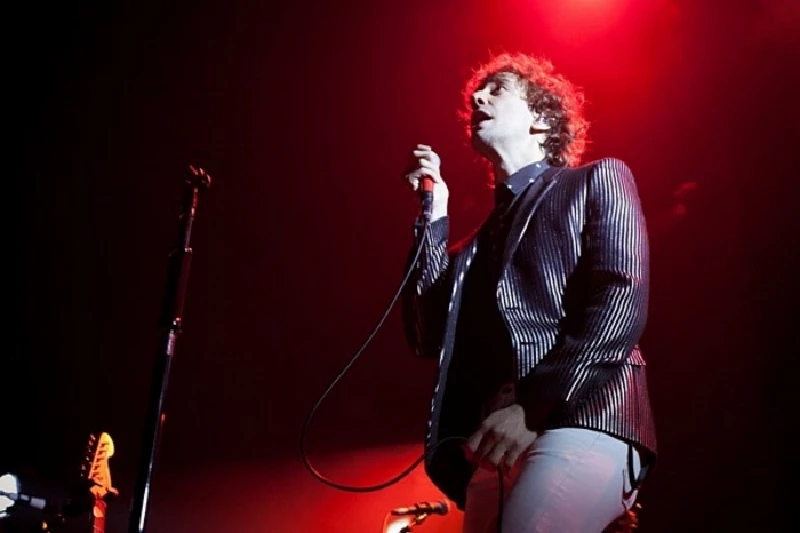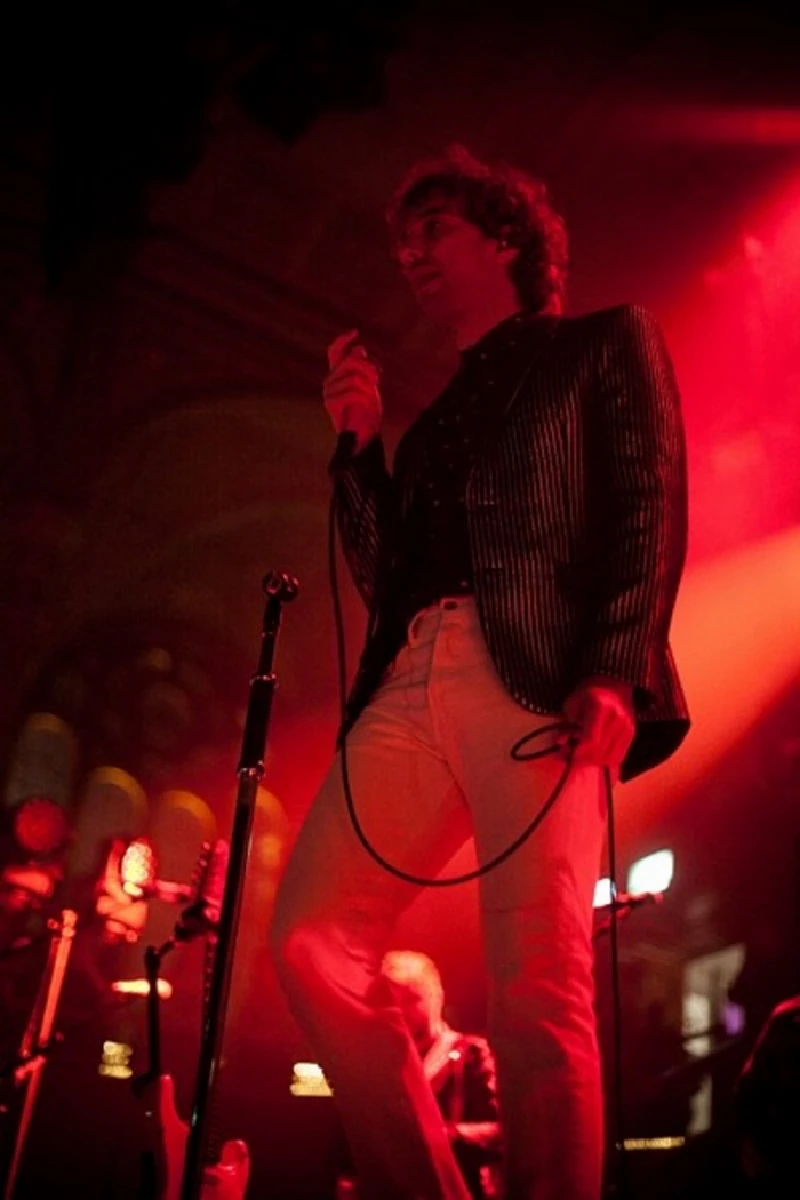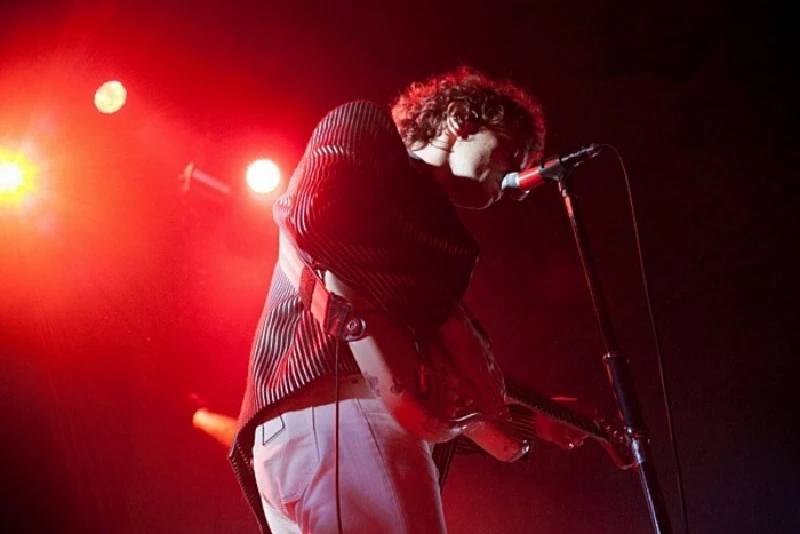 photography
---
Photoscapes (2018)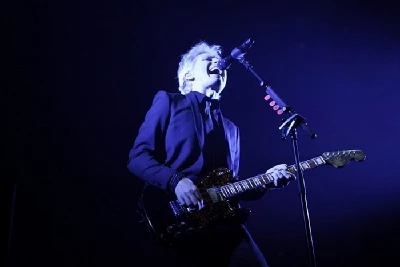 Marie Hazelwood photographs Glasgow indie/dance rock group Franz Ferdinand at a gig at the Albert Hall in Manchester, the first in a series of UK dates to promote their new album, 'Always Ascending'.
Pennyblackmusic Regular Contributors
---