---
published: 6 / 6 / 2009
---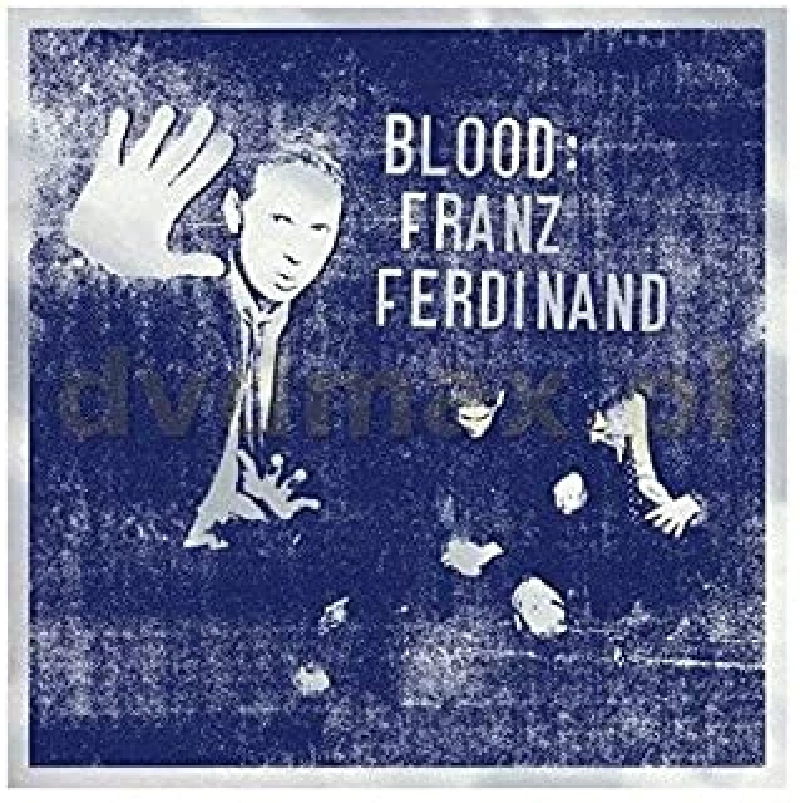 intro
Turbulent dub reworking of Franz Ferdinand's recent 'Tonight : Franz Ferdinand' album, which finds the Glaswegians stretching imaginatively in a new direction
Is there something in the haggis ? I'm still not over the fact that Scotland, a country roughly the size of the state of Maine, has managed to spawn so many top-notch, cutting-edge musicians – with Franz Ferdinand being one of the most prolific. Okay, so not fair, but who said it would be ? Dan Carey, who produced 'Tonight : Franz Ferdinand' is back with a vengeance. Carey worked with dub specialist, the Mad Professor (Ariwa Sounds), of UK's reggae fame. 'Blood' was first designed to be part of the box set and double disc versions of 'Tonight : Franz Ferdinand', but the new version will include 'Be Afraid' (a version of 'Dream Again'). The band is currently touring the US and will be off to Japan before returning home this summer. The nine-track CD begins with 'Feel the Pressure', with the intimate lead-in, "I've got a question for you, where do you see yourself in five years time ?" Frontman Alex Kapranos' persuasively, booming pipes pose the query - percussive, infectious and bombastic backbeat loom behind it. Moaning, screeching, scratching guitar licks bewilder your senses, but that's just the opener. Just wait… 'Die on the Floor' holds back on lyrical content other than Kapranos exhaling, "You can't feel it…" A multitude of blips and synths herald percussive pranks between the murmurs of "can't stop – won't stop." Flagrant fuzz and minimalist skullduggery frame Kapranos steady vocals amid thick bass lines. Though fascinating, I could use some more creamy Kapranos fills. 'The Vaguest of Feeling' opens as sinister guitar evaporates into streams of "axe" candy on an expert melange of electronica, post acid-rock and Yanni-fused, spiritually golden halo. 'If I Can't Have You Then Nobody Can' conjures up a completely different vibe. The rhythmic intro could be pulled from a Carribean steel-band. It's heavy on instrumental pulsings and Kapranos-rich echoes that recall a lost boy in a wind tunnel. The squeaks and blips convene in an astonishing guitar salad. All these earthly delights end abruptly. 'Katherine Hit Me' sounds like the 'No, You Boys' we have come to love, but with a cross-current of free-spirited triangle. Treacherous, dark modulations bam into high gear. Kapranos' voice appears nakedly stark against a steady-sounding bass line. 'Backwards on My Face' starts with a sing-song, call and response which banters and pulses between scathing and scant, computer-driven vocals that push against percussion like James Dean broaching the establishment. 'Feeling Kind of Anxious' starts with the boys chanting, "let's get high." Heady percussion envelops machine-gun staccato. Rising dynamics shore- up this chaotic cyclone. The escalating chants carmelize like translucent onions in a frying pan – they sizzle and please. The pen-ultimate, 'Feel the Envy', incorporates wee scraps of gorgeous imagery, embuing unison textures between riffs as Kapranos leers, "I don't care whose breath is in your hair." Repeatedly, Kapranos sings – the rhythm builds – and it all fades away too soon. The closer, 'Be Afraid', almost sounds like a ballad for a moment, but then the electronica hovers – immersed in a transcendental steambath – with the sweet melodies clinging to the tub. In essence, Blood' is a turbulent epiphany. It hales a band willing to out-stretch its steady past. In other words, while Franz Ferdinand could rest on its well-hinged laurels, it refuses to do so – instead, venturing into dance, techno and dallying with transcendental intellect. While I miss Kapranos' cocky flavourings, I'm sure they'll return on the next release. You'll be too busy dancing the night away to really think about it anyway.
Track Listing:-
1
Feel The Pressure
2
Die On The Floor
3
The Vaguest Of Feeling
4
If I Can't Have You Then Nobody Can
5
Katherine Hit Me
6
Backwards On My Face
7
Feeling Kind Of Anxious
8
Feel The Envy
9
Be Afraid
Band Links:-
http://franzferdinand.com/
https://en-gb.facebook.com/officialfranzferdinand/
https://twitter.com/Franz_Ferdinand
Label Links:-
http://www.dominorecordco.com/
https://www.facebook.com/DominoRecordCo
https://twitter.com/DominoRecordCo
https://www.youtube.com/user/DominoRecords
https://plus.google.com/+DominoRecords
photography
---
Photoscapes (2018)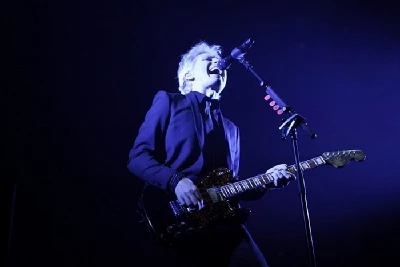 Marie Hazelwood photographs Glasgow indie/dance rock group Franz Ferdinand at a gig at the Albert Hall in Manchester, the first in a series of UK dates to promote their new album, 'Always Ascending'.
Pennyblackmusic Regular Contributors
---