---
Franz Ferdinand
-

Hammersmith Apollo, London, 9/3/2009
published: 19 / 3 / 2009
---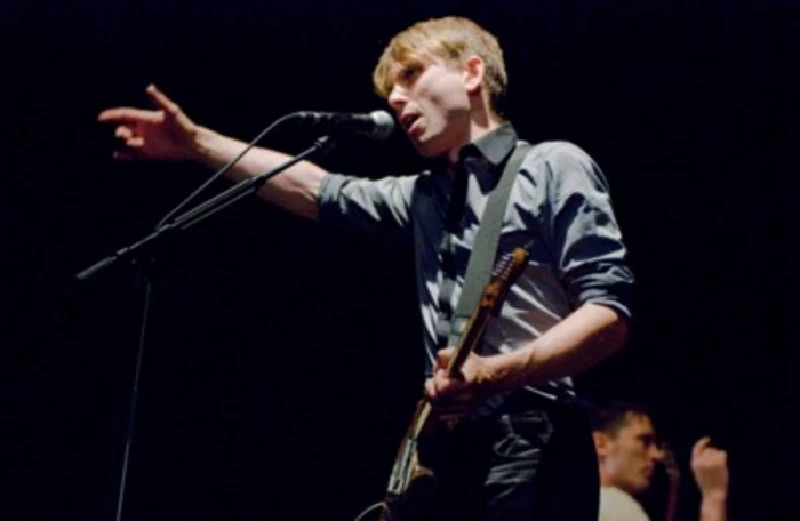 intro
At the Hammersmith Apollo in London, Rachel Williams watches Franz Ferdinand play a storming set of past and present glories
I have always been a fan of Franz Ferdinand. The first time I saw them was in the Barfly in Cardiff when I was 16. They blew me away then. Five years later and I'm seeing them in a quite different setting; the grand Hammersmith Apollo in London with a considerably larger audience. As I found out, however, nothing has changed apart from the fact that no one knew them the first time round and everyone knows them now. They are still able to capture the audience with their charisma and send them into a frantic wave of thrilled excitement. The band seem the confident stars that they are and Alex Kapranos holds the stage magnificently as they proceed to turn out one great song after another. 'Matinee' is the first song to fill the audience's ears, creating a frenzy that is to stay throughout. All the hits are there, 'Take Me Out', which receives obvious attention and a brilliant version of the new single, 'Ulysses', which impresses me even more live. Even, 'Do You Want To ?' impresses me, and I have to admit that I have never thought much of the song before. The projected graphics heighten the experience; a psychedelic array of images to compete with Pink Floyd and to whom they no doubt owe influence. The set is storming and the audience and myself stomp along with a great deal of enthusiasm. There are a few occasions within the set where we are given a chance to breathe; one of which is 'Walk Away' which is stunning and fills the room with atmospheric beauty. They soon pick up the pace again to finish with 'Michael', which penetrates the crowd with its dark homoerotic menace, leaving the hungry to dance some more. Luckily for them Franz Ferdinand quickly come back on stage to perform an astounding encore of 'Lucid Dreams' (my favourite track off the new album, 'Tonight : Franz Ferdinand') which segues into 'This Fire'. By this point the band is on fire. They come together, surrounding the drums and each member hitting them rhythmically all at once, which is although perhaps this is a little self indulgent, has the desired effect on the audience who go positively wild. The encore really showed off the strengths of the synthesized pop direction in which they have chosen for their new album as well as displaying how great they have always been and are. Brilliant.
Band Links:-
http://franzferdinand.com/
https://en-gb.facebook.com/officialfranzferdinand/
https://twitter.com/Franz_Ferdinand
Picture Gallery:-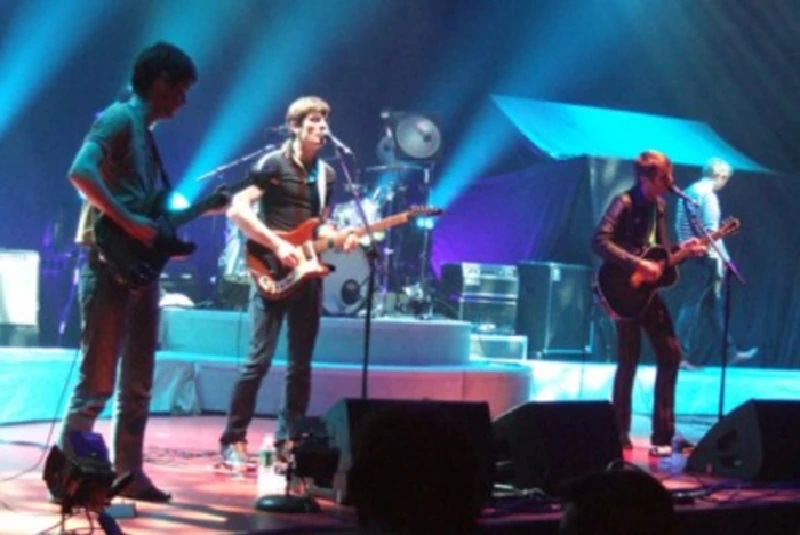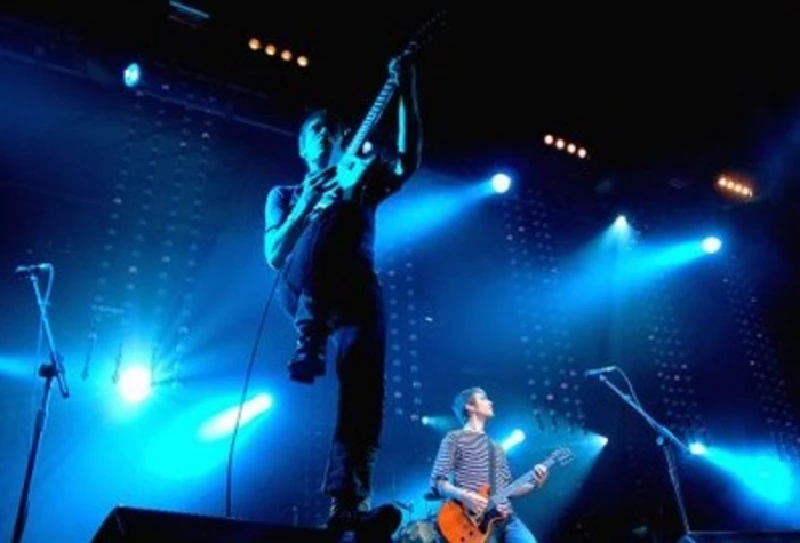 photography
---
Photoscapes (2018)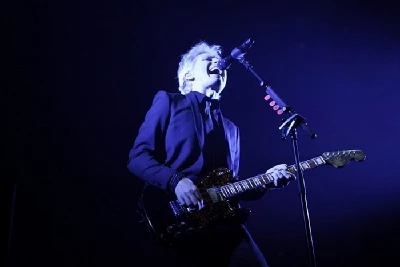 Marie Hazelwood photographs Glasgow indie/dance rock group Franz Ferdinand at a gig at the Albert Hall in Manchester, the first in a series of UK dates to promote their new album, 'Always Ascending'.
Pennyblackmusic Regular Contributors
---