---
published: 12 / 2 / 2009
---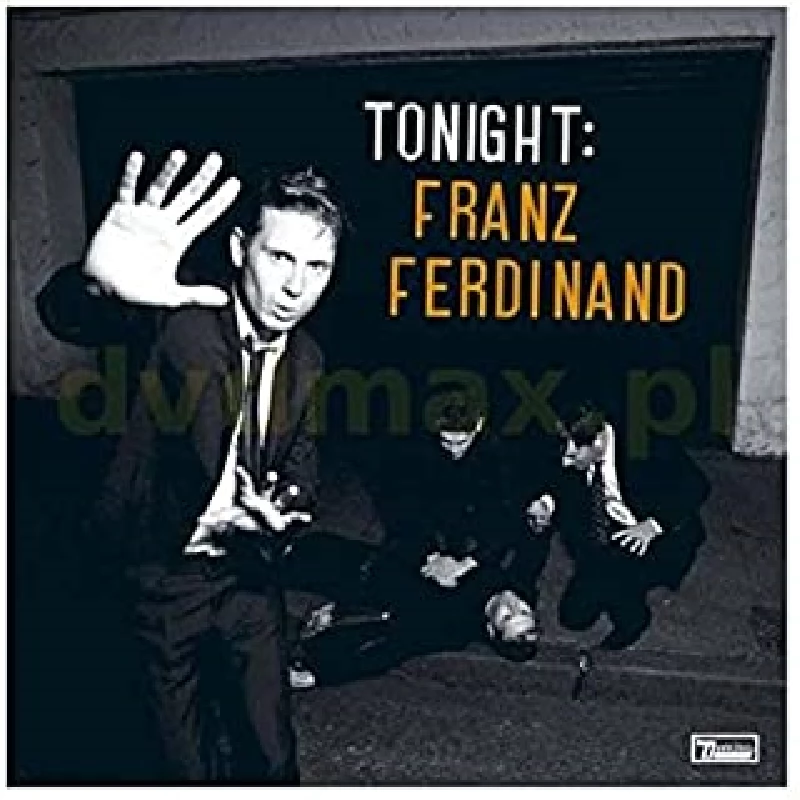 intro
Innovative third album from Franz Ferdinand, upon which while they experiment with various genres, shows that that they have lost none of their ability to write superb pop tunes
When I heard the rumours that they had gone electronic, I had my reservations – "not another Bloc Party-like transformation", I thought. It was too predictable and was I disappointed at the idea. I have always admired Franz Ferdinand's ability to create deliciously brilliant pop songs. Their first album was a timeless piece of perfect post punk pop and I was hoping for something that would excite me again. I was wrong, however, to have held this scepticism. 'Tonight...' is Franz Ferdinand's attempt to create an album which would make you – in the words of Alex Kapronos – "fling yourself around the room to as you psyche yourself for a night of hedonism, for dance floor flirtation, for your desolate heart stop, for losing it and loving losing it, for the chemical surge in you bloodstream. It's for that lonely hour gently rocking yourself waiting for dawn and it all to be even again." The album exposes you to all these elements. It explores all the emotions felt on such a night; the excitement of coming up and getting high, the beckoning of the dance floor, the dark corners of the disco and the restless dreamy come-downs. 'Ulysses' (the first single off the album) sets the ball rolling. This is a dirty synthed-up party tune Alex Kapranos sings in a tremblingly excited whisper "Come on ? Let's get high!" repeating it until he is almost shouting with the thrill of what lies ahead. It is absolutely loaded, setting the listener up for the chaotic ride. Following this comes an array of suped up, highly charged dance floor fillers: this is Franz Ferdinand with a twist of dance, electro, funk, disco, electronica and countless other music genres which make you want to party. The stand out track of the album has to be 'Lucid Dreams'. Why ? Because this track didn't just stand out to met. It sent shivers of delight down my spine. It showed me exactly what Franz Ferdinand could do with the dance music genre. It is song that is completely Franz and yet develops into something different; it offers us their take on electronica or elcronique. This track could compete with the likes of Daft Punk and Justice. On the other hand, 'Live Alone' offers a great Franz Ferdinand take on an 80s electronic pop track in the vain of Gary Numan and OMD. It takes you on a mystical journey full of wonderful twirling synths and fast paced beats which make you want to spin. And after all this hyperactive dance 'Dream Again' stands out as a beautiful song of dream-like quality. Like Primal Scream at the end of 'Screamadelica', it encapsulates the pure wonder of confused dreams that only ever come after a full night of intoxicated partying. Despite such an array of genres each song undeniably has the Franz Ferdinand stamp on it. When you think you know what their doing with the song, you realise they're doing so much more. Every song has an intricacy in which you hear something new every time. With each listen a new influence appears. Franz Ferdinand can certainly 'Take Me Out' and party anytime they want to!
Track Listing:-
1
Ulysses
2
Turn It On
3
No You Girls
4
Send Him Away
5
Twilight Omens
6
Bite Hard
7
What She Came For
8
Live Alone
9
Can't Stop Feeling
10
Lucid Dreams
11
Dream Again
12
Katherine Kiss Me
Band Links:-
http://franzferdinand.com/
https://en-gb.facebook.com/officialfranzferdinand/
https://twitter.com/Franz_Ferdinand
Label Links:-
http://www.dominorecordco.com/
https://www.facebook.com/DominoRecordCo
https://twitter.com/DominoRecordCo
https://www.youtube.com/user/DominoRecords
https://plus.google.com/+DominoRecords
photography
---
Photoscapes (2018)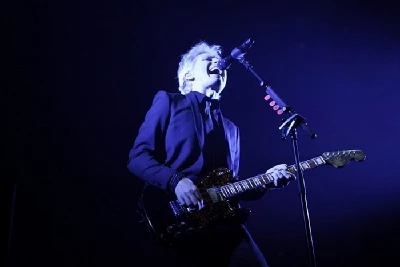 Marie Hazelwood photographs Glasgow indie/dance rock group Franz Ferdinand at a gig at the Albert Hall in Manchester, the first in a series of UK dates to promote their new album, 'Always Ascending'.
Pennyblackmusic Regular Contributors
---