---
published: 25 / 4 / 2009
---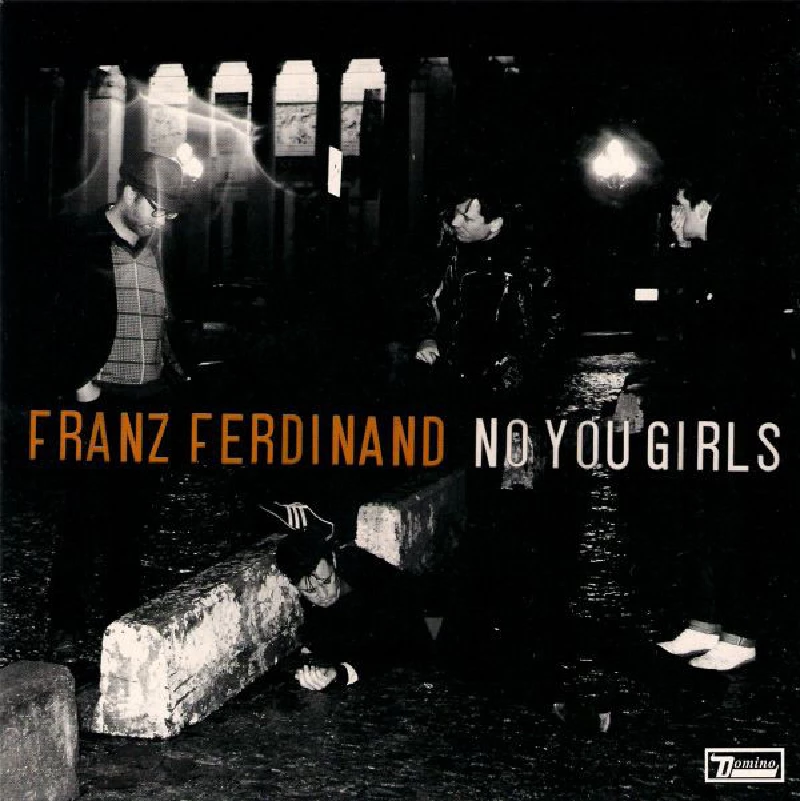 intro
Fine latest single single from Glaagow-based rockers, Franz Ferdinand
So if you're thinking – " wasn't this the Indie-rock band named after that Austro-Hungarian archduke- dude whose murder set off World War I?" - your history teacher's done a fine job. But, Franz Ferdinand, Scotland's ferociously talented boy-band, can match your social studies acumen with an encyclopedic knowledge of meaty, calculated guitar riffs that make white space suicidal. Their new single, from recent album, 'Tonight: Franz Ferdinand', called 'No You Girls' is not only the most potent shot of adrenaline you'll need to jumpstart your day, you'll feel the lingering effects by mid-afternoon. Why? This song has the bones of a rock epic. And, there's not one, but several deep-throated, guitar hooks that flesh-out the cut.It was recorded in Glasgow and London, and produced by Don Carey and the band, Alex Kapranos (vocals/guitar/keys), Nick McCarthy (vocals, keys, guitar), Paul Thomson (drums/guitar) and Bob Hardy (bass). The single also features a dance re-mix that adds the expected beeps and blips so acutely that the strong lyrics still maintain. It pulses on "oh, no, you girls never know," and welcomes drum waves transgressing into "sometimes I say the stupid things" which lazes on a bed of silky synth and vocal samples. Now the fact that the band was instrumental in the production was actually a good thing (not always the case) as there's no upstaging here, and Kaprano's vocals are always centrestage. And while I can't help but compare Kapranos' impervious pipes to those of Jim Morrison from The Doors - this comparison being another good thing - Kapranos can not only wail and hiss in whispering tones, he's just plain funny. Lyrics like "kiss me, lick your cigarette, then kiss me, kiss me with your mind completely, hit me with your eyes so sweetly," flow from his lips - his delivery straddles edgy and nails sultry. But don't think the other guys are the runt of the litter. McCarthy, Thomson and Hardy are amazingly tight singers and instrumentalists that have a kind-of parasite-host symbiosis with Kapranos. Therefore, the collaborative groove they create would alert even a creature with the most placid reptilian brain. Also, though these steroidal Scotsmen float us in testosterone heaven, I believe they've actually penned a feminist anthem. Check out these quips, "No, you girls never know how you make a guy feel," then, the ending, "because I never wonder how the girl feels, no you dirty boys, never care, how the girl feels…" Okay, uber-feminist rant shrink-wrapped in rocker newsprint, the Rosetta Stone of male-female discourse ? I'm thinkin' these dirty boys do know how we feel.We're feelin' great. Try it.
Track Listing:-
1
No You Girls
2
Lucid Dreams
Band Links:-
http://franzferdinand.com/
https://en-gb.facebook.com/officialfranzferdinand/
https://twitter.com/Franz_Ferdinand
Label Links:-
http://www.dominorecordco.com/
https://www.facebook.com/DominoRecordCo
https://twitter.com/DominoRecordCo
https://www.youtube.com/user/DominoRecords
https://plus.google.com/+DominoRecords
photography
---
Photoscapes (2018)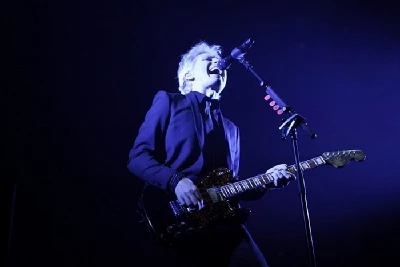 Marie Hazelwood photographs Glasgow indie/dance rock group Franz Ferdinand at a gig at the Albert Hall in Manchester, the first in a series of UK dates to promote their new album, 'Always Ascending'.
Pennyblackmusic Regular Contributors
---