---
Yes
-

Interview
published: 9 / 7 / 2014
---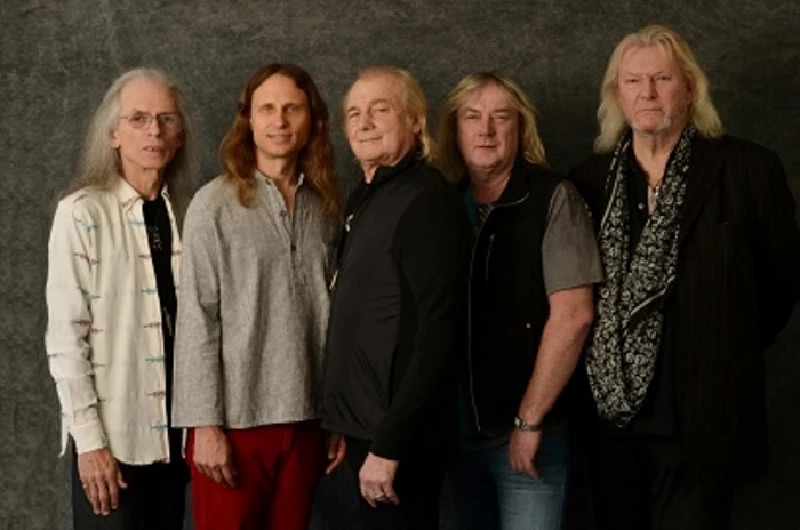 intro
Lisa Torem speaks to Chris Squire, the bassist with prog rock giants Yes, about their latest album 'Heaven and Earth', which is the first to feature their new singer Jon Davison
Bassist Chris Squire, who formed with vocalist Jon Anderson, the super group Yes in England in 1968, is the only member who has been active in all its phases. The band, known for its vibrant symphonic prog rock sound, has gone through a series of line-up changes since that time, although current members, electric/acoustic/steel guitarist Steve Howe and drummer/percussionist Alan White, began their careers with Yes in the early 1970s and current keyboardist/computer programmer Geoff Downes launched his Yes days in the 1980s. Howe, Squire and Davison all contribute to the Yes signature sound, which includes swooning harmonies and the dramatic tempo and chordal changes music journalist Lester Bangs once described as "unexpected" in a favourable review. Yes are acclaimed for creating material laden with layers of gorgeous vocal lines and extended arrangements, which allow the players to show off their instrumental skills in the studio and onstage. It was after the departure of Jon Anderson in 2004 that vocalist Benoit David joined up and was replaced after a few years by current vocalist/acoustic guitarist/songwriter Jon Davison, who had previously sung in a successful Yes tribute band and had, therefore, developed a solid grasp of their extensive catalogue. Former Yes members, who have gone on to join other rock bands and launch successful solo careers as musicians/producers include Tony Kaye, Rick Wakeman, Trevor Rabin and Trevor Horn. Their catalogue includes the singles, 'Roundabout,' 'Owner of a Lonely Heart,' 'Starship Trooper,' and 'I've Seen All Good People' and their best-selling albums include their self-titled debut (1969), 'Fragile' (1971), 'Close to the Edge' (1972), 'Tales from Topographic Oceans' (1973), 'Relayer' (1974) and 'Going for the One' (1977). The prolific band's 21st studio album, 'Heaven and Earth' (Frontiers Records), is a follow-up to 2011's 'Fly for Us' and features eight transcendental melodies with titles that suggest a whole new level of consciousness, such as, 'Step Beyond,' 'To Ascend' and 'Light of the Ages.' It is the first of their studio albums featuring Jon Davison and produced by Grammy winning producer Roy Thomas Baker (Queen, the Cars, Guns N' Roses, Foreigner, Alice Cooper). It was mixed by Billy Sherwood, Chris Squire's longtime colleague, and benefits from the talents of graphic artist, Roger Dean, who provided the artwork for multiple Yes albums. On 'Heaven and Earth,' Dean has created for the cover an ethereal sci-fi landscape, brimming with colour and mystery. Chris Squire discusses the making of 'Heaven and Earth,' their current US tour, the challenge of performing hits over the high seas and touring with his family. PB: It sounds like there is a very positive, spiritual philosophy behind the tracks on 'Heaven and Earth'. CS: Well, yes. Most of the lyrical content of the album comes from our new singer, Jon Davison. He's that sort of type and I agree with a lot of the messages that we put out in the lyric. It's supposed to be messages of hope, etc., which is pretty much common to a lot of Yes output. A lot of Yes lyrics have been like that. I guess we're just following in our tradition. PB: There is a track 'Subway Walls' – was that more of a city theme? CS: It's called 'Subway Walls' but once again it's about philosophy and the lyric really asks if the answer is in the stars or is it just some graffiti on the subway walls? And that's why it's called 'Subway Walls.' So, that's the lyric and it's really asking the questions of life – can you find the answers in the stars or is it just some graffiti on the subway wall that will tell you the meaning of life (Laughs)? PB: Yes worked with producer Roy Baker Thomas more than thirty years ago. What made you decide to work with Roy now? CS: We stayed in touch over the years. I had dinner with Roy a few times in Los Angeles, but we just haven't worked together again since that ill-fated project in Paris in 1979 when Alan unfortunately broke his ankle. But Roy is someone that I've stayed in touched with, and some of the other guys too, so I think we were just thinking about who we wanted to produce the new album – we contacted a few people and Roy came back as very positive – he answered the call, if you like, and he said he'd like to do it. We said, "Oh, all right, let's work with Roy. Maybe we can finish an album this time." PB: But Roy had not previously worked on a prog rock record. CS: No. not really, but when you think about it he really was responsible for a lot of the great Queen stuff, and Queen were always a prog rock pop kind of crossover act with lots of great harmonies and they had some pretty tough play on some of the tracks. It's not that far removed from his experience but Roy has also recorded everything from classical piano players to the Cars, so he definitely had a lot of experience in all areas of music. He's a pretty good producer. PB: Was the whole band involved intensively in the studio or was it put together more in pieces? CS: We were there all the time in the studio working on the ideas and we put a basic track down with everyone playing together. We would then tidy things up and replace some of the instruments with better sounds, but everyone was collectively involved in the production. PB: In the 1980s,Yes received a Grammy for Best Rock Instrumental Performance for 'Cinema'. That category is now integrated into best hard rock/metal performance. CS: Instrumental – yes, that's what we got. PB: But do you think it's important to emphasise instrumental music? CS: It was nice to get a Grammy, but over the years, of course, we got quite a few awards in different areas. I think the new album is nominated for Album of the Year, even though it's not out yet, in the English 'Prog Rock' magazine, so it's being very well received and I'm hoping that the people find a new Yes treasure in this album. I think we did a good job. PB: Roger Dean is back and he conceived the album artwork. There is a big, white image on the cover. It's a beautiful white image, which resembles a cloud or a parachute but I was wondering exactly what it represented. CS: This piece of artwork that Roger did is exactly where we took the title from, 'Heaven and Earth.' It was the title Roger had given to that piece of art and so he asked us, would we mind calling the album that, because that's what he'd named his piece of art. We said yes as that seemed like a reasonable suggestion even though there were plenty of song titles on the album that could have been the album title. There are quite a few good ones on this album, but we went with Roger's suggestion and you'd best ask him. PB: This was Jon Davison's first record with the band. He must have been excited. CS: Jon's been in the band over a couple of years now and we've been working towards doing a new album with him and new material, so we started the process last year of getting together with Jon to write and all of us did that. I started the ball rolling with Jon, and then he took a trip over to England and hung out with Steve and Geoff, and he also went to Seattle where Alan White lives and hung out and did some writing with him, so that's really how we put the album together – everyone working with Jon and getting him involved. And also we were finding out what he had to offer and he had a lot of really good ideas to offer. PB: Were there any songs which enabled you to really experiment with your bass? CS: The funny thing is there are some odd things that we hadn't really ever done before. There were some odd chord changes that were unusual, and I kind of was more interested in the overall mixing together of the music and the instruments than I was in trying to play anything over tricky or flash. I was definitely more interested in the whole combination of what we were ordering and how it all fitted together, but having said that there were some nice bass lines on this album and I'm very happy with it. PB: Have your influences changed in terms of bass arrangements and styles over the years? CS: You have to remember that I grew up at a time when I was influenced by a lot of the great players: Paul McCartney, Bill Wyman, John Entwistle and Jack Bruce and all of these people influenced me in the early days, and at some point my soul took on a life of its own and I kept developing that, and even within itself I've changed some of the ways I do things over the years. I introduced different ways of plucking the string with my finger and with a guitar pick so that's definitely something I'm always developing, but I don't know if I've been particularly influenced by anyone outside – I'm always listening to other music. In fact, I have a five-and-a-half year old daughter and I'm exposed to a lot of the stuff on the Disney channel these days (Laughs). I hear a lot of pop music these days. PB: Are there any musicians with whom you've worked in the past that you'd like to work with again? CS: I'm considering at some point doing another album with Steve Hackett. We made an album together a couple of years back and he and I have talked about doing another one at some point, but that's probably a long project because the first one we worked on was very relaxed. It took a couple of years and we did it in a very relaxed fashion. So, the next album we do together we'd like it to be pretty similar in the way that works, and Yes has been so busy over the last – I can't remember really – we seem to have been touring and writing and making the album, and now we're back on tour again and we're starting our first show of our U.S. summer tour. So, we're pretty much all caught up in that at the moment. PB: Will you be performing complete albums on your US tour? CS: We're doing 'Fragile,' and some of the 'Close to the Edge' material that we had been playing on the last tour. We are also going to do 'Owner of a Lonely Heart' on this tour, which we haven't done for a while. So, we'll be going back to that era of Yes, but we're also trying to introduce as much music as possible from this new album into the set.. PB: You've been involved in this 'Cruise to the Edge'. It sounds, in one sense, like it would be fun and relaxing to perform on a cruise and tan in Cozumel, but are the logistics a headache? CS: It's not exactly without its problems, the main problem being that both times we've been on that cruise the weather hasn't been that great and so the ship actually has been fairly rocky; the ship was rolling around a bit while we were playing so that's the B side of it. The rest of it is okay. You get to see a bit of Mexico or South America but we won't be doing one again next April or May, which is the time of year the last two were. We'll do one later in the year, next year, in November, I think. PB: What kind of fans do you get in that type of a setting? CS: That's the interesting part. You get fans from all over the world, South America and Eastern Europe, and that makes it interesting because you have an international mixed audience. They seem to enjoy themselves. Of course, you know, a lot of drinking goes on over a four day period, but I think people are generally having a lot of fun and, of course, they're not only seeing us but a collection of other artists as well. PB: Now what does your five-year-old daughter think of all the stuff that you do? CS: She's just grown up with it. She's used to it. She always comes with me and I'm together with my wife, so we tour as a family and she's pretty much grown up hanging out with road crews. PB: What kind of bass will you be playing on tour? CS: I always take my 1964 Rickenbacker bass with me. I use that quite a bit and it's still my favourite guitar. I grew up with it but I have a bunch of others that I play frequently on different songs. PB: Which albums would you recommend to a new Yes fan? CS: Obviously, I'd like them to listen to as much as they want to. So, that's really up to the listener. Recently, of course, in the last couple of years, we've had quite a big influx of younger people in the audience than we used to have and, of course, long term fans as well, so the Yes audience is a really interesting audience. They're all really there for the music and it's nice to see people of all ages enjoying the same stuff. PB: Is there anything else you'd like to tell us, Chris? CS: So, we're just starting this tour and we'll be doing that for a couple of months and then I'm going to have a rest for a little bit. PB: Thank you.
Band Links:-
http://yesworld.com/
https://www.facebook.com/yestheband
https://twitter.com/yesofficial
Picture Gallery:-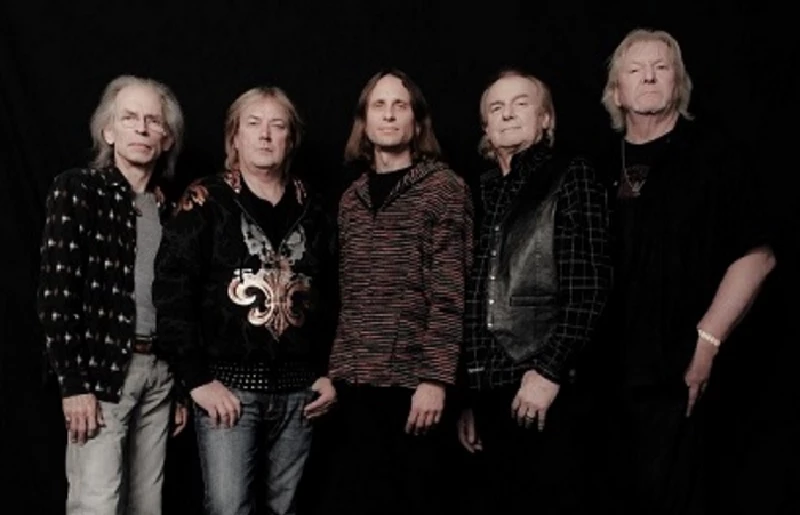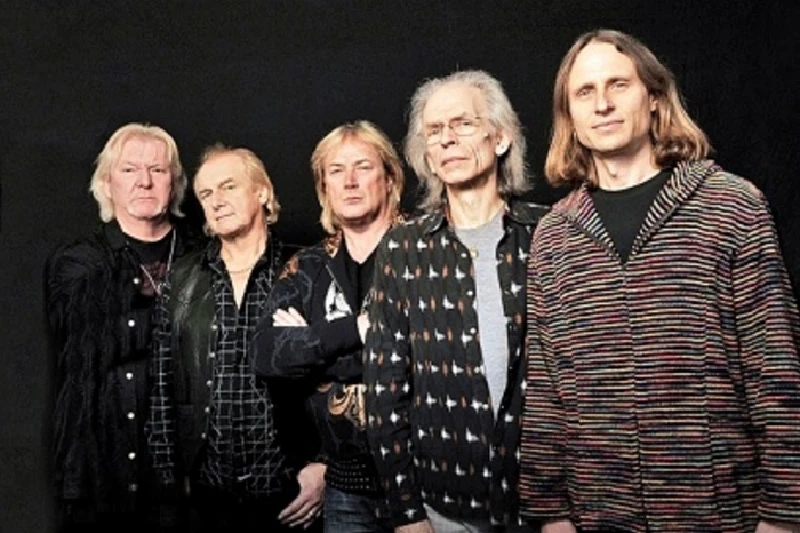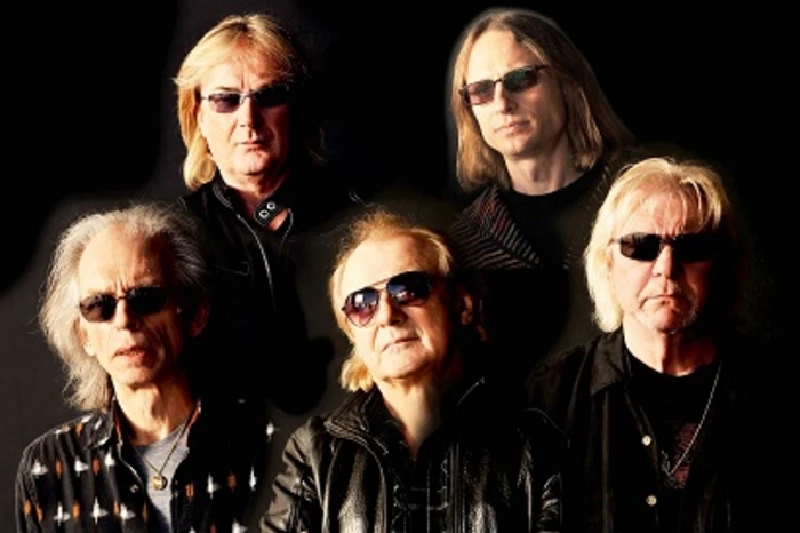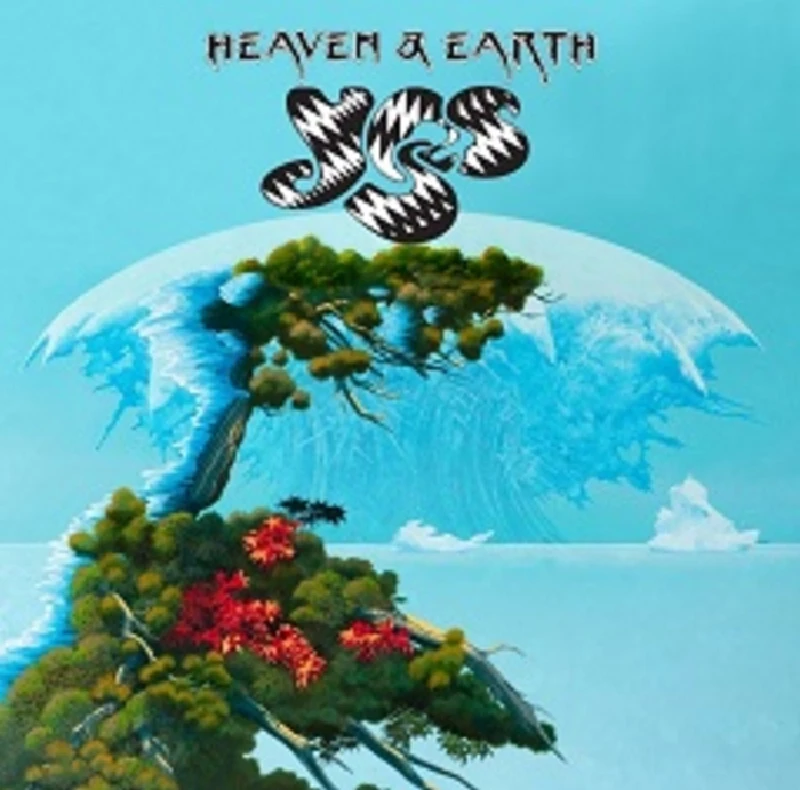 interviews
---
Interview (2016)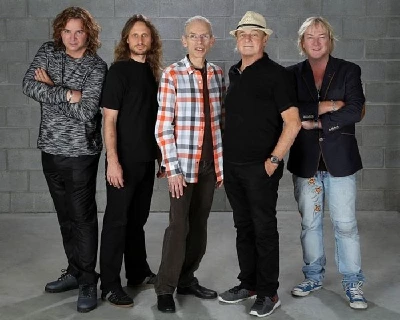 Long-time Yes drummer Alan White discusses his current European tour with the prog rockers, in which they performed two complete albums, 'Drama' and 'Fragile'
Interview (2013)
features
---
Raging Pages (2017)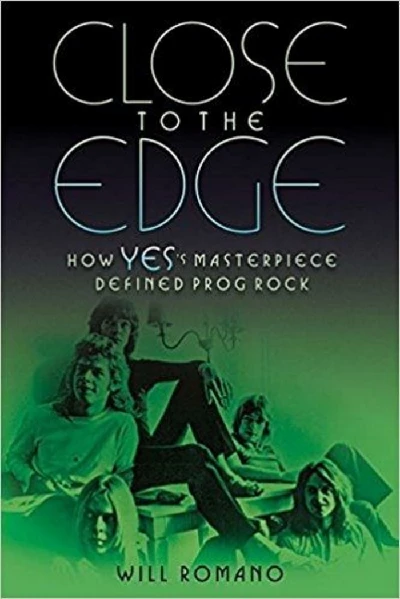 In 'Raging Pages', her book column, Lisa Torem finds that Will Romano's new book about the 1972 Yes album, 'Close to the Edge' successfully addresses the album's legacy.
Raging Pages (2016)
Pennyblackmusic Regular Contributors
---