---
Yes
-

Interview
published: 31 / 7 / 2013
---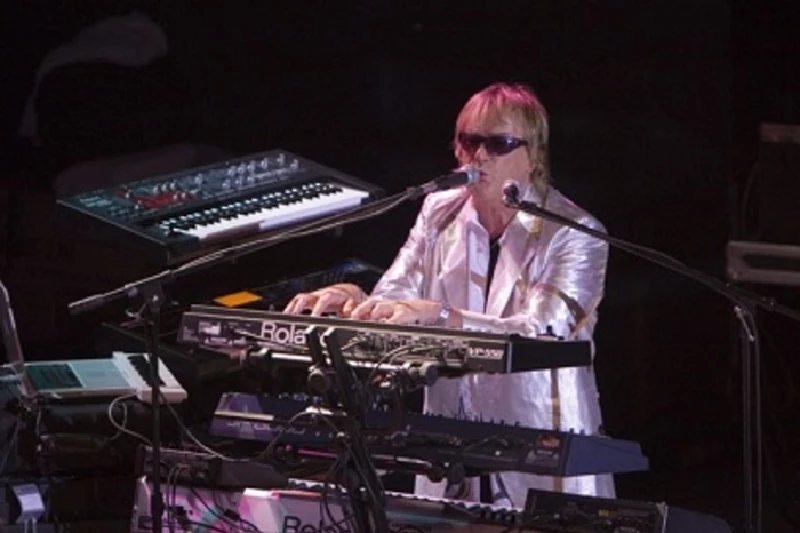 intro
Keyboardist Geoff Downes speaks to Paul Waller about his forthcoming tour with Yes in which they will be playing three classic albums, his multi-million selling band Asia and his early career with the Buggles
Cheshire-born Geoff Downes has had the most incredible musical career. For a period during the early 80s music from his three bands Buggles, Yes and Asia sold records in their multiple millions. Asia's debut album sold ten million copies alone. That's TEN MILLION. That's huge. Through the years he has continued to play in Asia, and has in recent times re-joined prog rock legends Yes and will be firing up his keyboards once again this coming April as part of the three pronged album tour in which Yes will play a trio of their masterful LPs back to back. To find out more, Pennyblackmusic spoke to Geoff during some of his down time to get the low down on upcoming events. PB: You have an upcoming tour with Yes in support of three classic albums in their back catalogue, 'The Yes Album', 'Close to the Edge' and 'Going for the One'. How the hell do you even begin to approach such a task? GD: Yeah, it's the entirety of each album back to back so nothing will get overlooked, even the lesser tracks that Yes probably never did in the past like 'A Venture' from 'The Yes Album'. So, yeah, it's been working really well. We have been doing it in the States and South America since the beginning of the year and we seem to be getting a very good reaction, so that's why we thought it would be a nice thing to bring it to Europe. PB: They must be incredibly long sets and take a lot of stamina to get through. How are you finding it? GD: Apart from our singer Jon Davison, we are all in our 60s. I suppose though if the Rolling Stones can do it then we can. But it is demanding. These shows tot up to about two and a half to two and three quarter hours which can be pretty intense. Sometimes we have an intermission and sometimes we go straight through. It takes a lot of concentration and a lot of focus, but we have had a bit of practice at it now and all of us are performing it very well. PB: Do you have any more plans to bring any different treble album performances to the stage? GD: After the European tour, we might look at switching it around and doing three different albums, I don't know. It would be nice to do 'Drama' because there would be four out of five of the original members who were actually on that album. Yeah, that would be an interesting one to do. PB: The most recent Yes record, 'Fly from Here' came out two years ago now. That was pretty much unanimously praised by the press and the fans out there. On reflection how do you feel the album turned out? GD: I think it went down pretty well with the fans when you think it had been ten years since the previous studio album. I think that Yes has always been about trying to do something different, and I think we did construct an album that was original and yet still had a lot of the hallmarks of that original Yes sound. I thought that it was something that was very important to continue; when you look at all the different eras of Yes they have all been quite different. It shows the power of Yes' music that we have been able continue forty-five years on, continually reinventing ourselves. PB: Between the last Yes album you worked on in 1980, 'Drama', and this last one did you continue to follow the band. Did you still listen to new Yes music? GD: To some degree, yes. I have worked with Steve Howe on various projects during the interim period and I worked with Alan White on his solo album, so I still had connections in there and obviously I was interested in seeing how they developed over the years. And I was with Trevor Horn, of course, involved as a producer in the 80s, and that's something that I found very, very interesting. The fact that Yes has always had that ability to take their music down different roads and have different players involved has been very important for their longevity. PB: During the release of 'Drama' it was reported that the inclusion of yourself and Trevor Horn in the band caused some hostility at the time amongst fans; did you ever get wind of that yourself? GD: Not really, no. Music is something that is not like a religion, although some Yes fans do treat it as such (Laughs). A lot of the negative stuff was aimed at Trevor because obviously Jon Anderson had been the lead vocalist up until that point. I think that Yes had already had three previous keyboard players prior to myself, so I think the weight of the criticism was levelled more at Trevor than it was at me. Having said that, on the road Yes fans only ever say good things about the 'Drama' album. I think it went full circle. People discovered it later on, and thought that it was quite an impressive album. I am proud of what we did on it; you could say that maybe we were not experienced enough coming into the fold as Yes had had this amazing career playing stadiums and all the rest of it and perhaps we weren't that well equipped to deal with that side of it, but where the recording is concerned we more than gave a good account of ourselves. PB: Well, it was quite the leap. You and Trevor were previously in the awesome Buggles and you guys never really toured, did you? GD: Well, we were young guys, just two of us messing around in the studio, and when Buggles became a success most of our appearances were to playbacks on European television shows, purely because 'Video Killed the Radio Star' was a huge hit around Europe. But saying that, I really had a taste for it, and as that Yes tour progressed for me, being a keyboard player, it was a pretty special roll to have in a band like Yes, and I think it was that that led me into a band like Asia and being part of that whole thing. It was because I do really get off when I am playing in front of lots of people. It's a great vibe. PB: To go from Buggles to Yes to Asia between the years of 1980 to 1982 brought you so much success, more than most musicians could ever dream of. Was success everything you wished for at the time? GD: Well, I always wanted to make a career in making music. That's for sure. When I came out of music college and I was getting roles in commercials and jingles, I always thought that being in a band would be the ultimate goal. I was a big fan of Yes during the' Time and a Word', 'The Yes Album' and 'Fragile' period, so it was kind of like a dream come true in many ways to join a band like that. Then meeting up with John Wetton and having this great writing partnership together in Asia which became universally successful as well was, well, to have three bands that I have been involved in that were enormously successful during that period was a dream come true. I am very grateful that in many ways I am still involved with all three of them still. PB: Do you listen back to the albums you play on? I have to tell you that I think the Asia record 'Astra' is one that should come in for some serious re-evaluation. It's a really strong record that wasn't given its due in my opinion. GD: I have certainly spoken to John about it, and we are of the same opinion as you in many ways in that it was very under rated . Possibly it was more to do with timing that it wasn't the success it could have been. When our first record came out, all the planets were aligned. We had a new record label. David Geffen was really hungry at the time to get the band out. The balance of the music on that album certainly fitted in perfectly with the times, which was one of the reasons it was so successful. I don't think that luxury was really afforded to 'Astra', song writing wise, trying to develop the music beyond what we were doing before Steve (Howe-Ed) left. Well, we made same pretty heavy music in that period. I think it stands up as a very justifiable album. Funnily enough, that is more like the direction we are going to head in with the recording of our new album. PB: Ah, the new album. Is it definitely going to be called 'Valkyrie'? GD: Yeah. PB: You have Yes currently active and you have Asia currently active. Do you get torn between the two? GD: Generally, it's fairly well planned out. We have all got different things that we do, not only the members of Yes but also the members of Asia. We block out periods for touring as I have done this year with Yes, but the calendar is not really full three hundred and sixty-five days a year. But, yeah, Steve is off doing his solo stuff at the moment. I saw him the other night and he is doing his trio in September, so provided everyone is cool with it it's quite a healthy arrangement. PB: If we can, I'd like to know a little about Buggles, a band that released one of the greatest pop singles of all time and a great album in 'The Age of Plastic'. Do you remember writing it? GD: It was great, 'Video Killed the Radio Star' we had very early on and that was what really got us started. It got us the record deal with Island in the first place. Well, we had a couple of other tracks in 'Clean, Clean' and 'Kid Dynamo', but when 'Video. Killed the Radio Star' came out and was huge almost spontaneously we really had to knuckle down and write half a dozen songs in that same genre that we were creating. It was challenging, but Trevor and I just put our heads down and got the album done within a couple of months which was really difficult as we had to do all the promotion that goes with 'Video Killed the Radio Star' becoming so huge so quickly. We had to go out and do a television show in Germany or Italy or somewhere and then go straight back into the studio. It was an intense period all round. I have always been very proud of it; it was the thing that put me on the map, I've always been very proud of what we achieved with it; we worked so hard on it, particularly with 'Video Killed the Radio Star'. PB: Listening to 'The Sound of Plastic 'today its production is utterly relevant. GD: Funnily enough, we did some gigs a couple of years ago when Trev and I got back together again. We did a lot of work and did quite a few shows, and at one point we were sitting down listening to the multi-tracks as Trevor had a copy of the originals, and we just couldn't believe how clean and precise we had made those recordings. The attention to detail was incredible. The effects which we actually committed to tape at the time as we didn't wait until we finally mixed it, like the vocal effects were recorded there and then instead of trying to recreate them after so the whole thing is very interesting, certainly for us anyway as it was our first major production effort. PB: I take it with you being so busy that a Buggles reformation and perhaps new music being released is out of the question right now? GD: Um. You never say no to anything. Certainly Trevor has always had a good relationship with the guys in Yes, so he is like one of us. So hopefully we will be able to do something with Trev again in the future. PB: It's similar now to that period between '80-'82. You just have so much on the go at the moment? GD: Yeah, it's not dissimilar, you just have to keep going, and there is no two ways about it. But it is so rewarding in many ways. As time goes on you are constantly reminded by the fact that you are not going to be doing it forever, so I want to get as much in as I can. PB: Thank you.
Band Links:-
http://yesworld.com/
https://www.facebook.com/yestheband
https://twitter.com/yesofficial
Picture Gallery:-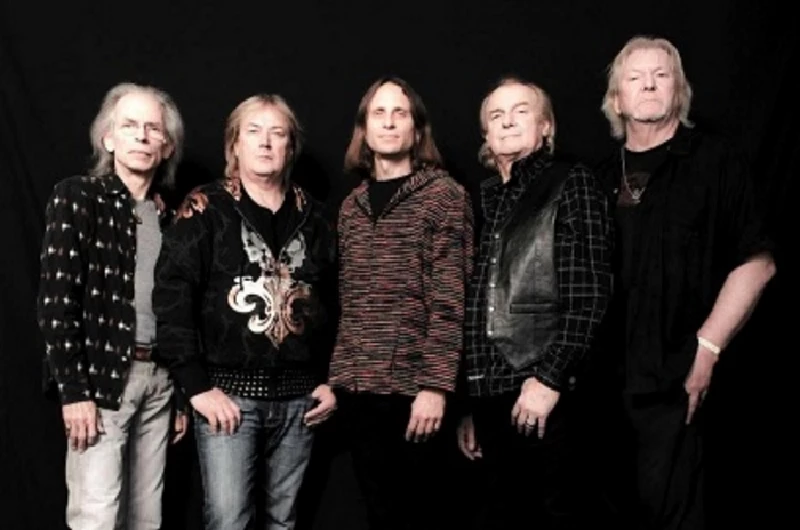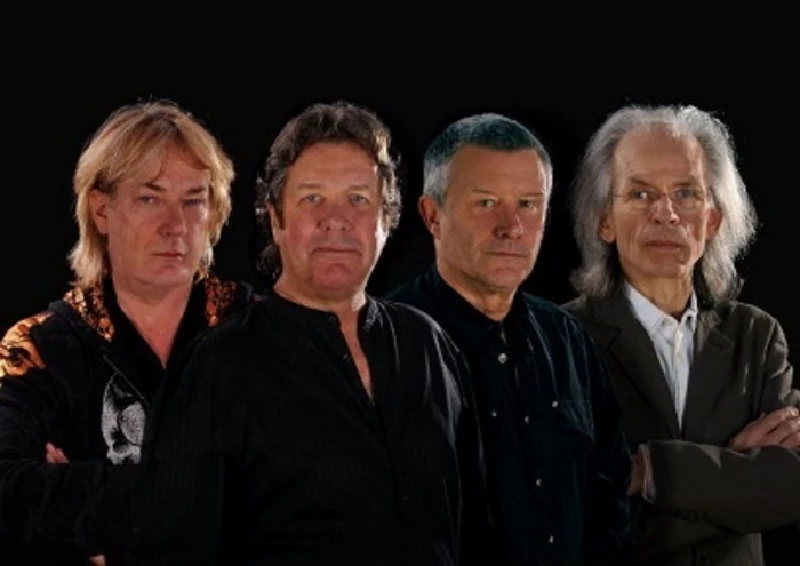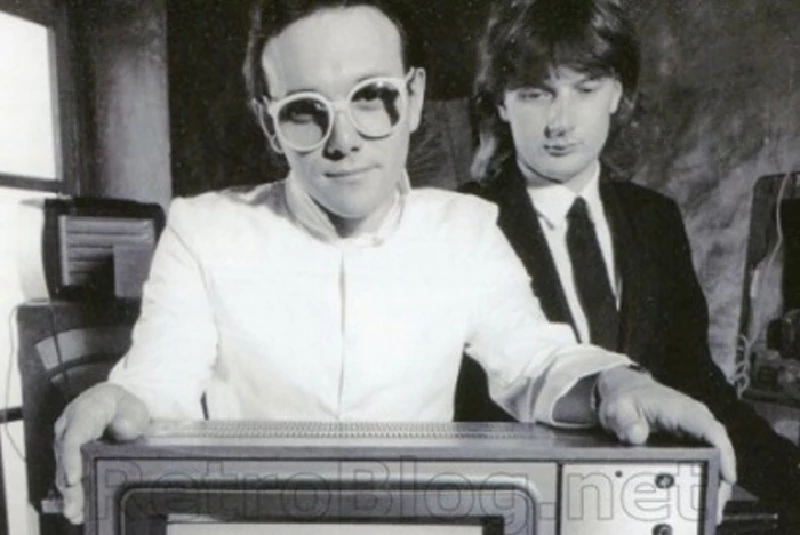 interviews
---
Interview (2016)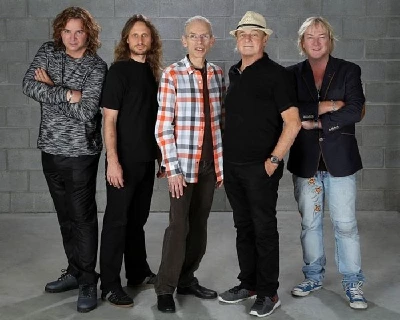 Long-time Yes drummer Alan White discusses his current European tour with the prog rockers, in which they performed two complete albums, 'Drama' and 'Fragile'
Interview (2014)
features
---
Raging Pages (2017)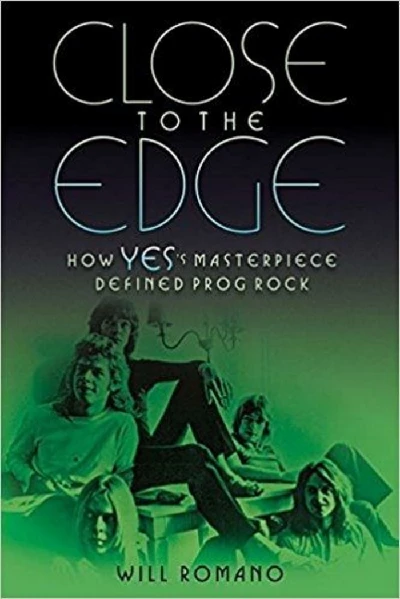 In 'Raging Pages', her book column, Lisa Torem finds that Will Romano's new book about the 1972 Yes album, 'Close to the Edge' successfully addresses the album's legacy.
Raging Pages (2016)
Pennyblackmusic Regular Contributors
---