---
Yes
-

Interview
published: 16 / 6 / 2016
---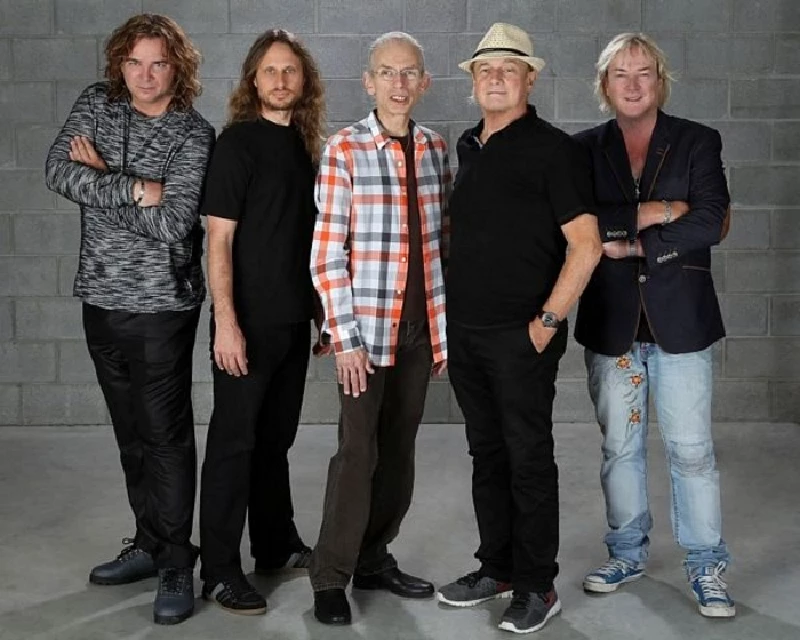 intro
Long-time Yes drummer Alan White discusses his current European tour with the prog rockers, in which they performed two complete albums, 'Drama' and 'Fragile'
Alan White has been the drummer of prog roup Yes since 1972, when then-bassist Chris Squire and then-vocalist Jon Anderson asked him to join, replacing Bill Bruford. The current line-up, besides White, is Steve Howe, Geoff Downes, Jon Davison and Billy Sherwood. Alan's groundbreaking style and enviable ear for complex rhythm has greatly enhanced the longstanding quintet's repertoire. A few fine examples include 'Owner of a Lonely Heart' and 'Tempus Fugit', but there are too many others to list. On their current tour of Europe Yes are performing their tenth studio album, 'Drama', which has not been performed live since the 1980s (at Madison Square Garden) and chart topping 'Fragile'. Then in the USA over the summer the band will perform 'Drama' with two sides of 'Tales of Topographic Oceans'. But Alan remains busy, too, with his solo projects - his contemporary group White, whose debut was released in 2006, has opened for Peter Frampton. The highly-energetic ensemble works out of Seattle, where the British drummer currently resides. Alan has enjoyed gigs and studio work as well with Joe Cocker, John Lennon, George Harrison and Ginger Baker. Known by his peers for his warm personality and ability to flavour any type of arrangement with creative force, he is one of the world's most sought after musicians. In this Pennyblackmusic interview, Alan, speaking to us a few days before the start of the UK dates of the tour, shared career highlights and drumming secrets and spoke to us about why he was excited about the forthcoming tour. PB: Yes will be touring the UK and Europe with 'Fragile' and 'Drama'. A fan mentioned that there is a William Blake quote in 'Machine Messiah' about the satanic mills and that the theme is about rebelling against technology. Can you give me your take on the philosophy behind this song? AW: 'Machine Messiah' came out of that era, It was 1980, I believe, and it was Trevor Horn who came up with those lyrics. He was very into mechanics and stuff like that. There's another song on the album, 'Into The Lens', a song about the camera and how the memories get kept. I wrote some of 'Machine Messiah', the long, fast lines—dadadadah. It was a bit of an experiment at the time but it was a very machine-like attitude when we recorded that. I guess that's when the lyrics started changing in that direction. PB: Why did Yes decide to perform 'Drama' on this tour? AW: We'd never done it here in its entirety before. I always used to think in the past that 'Drama' was a very, very underrated Yes album at the time that it came out. We actually did three shows, which sold out, in Madison Square Garden. We played the whole thing in its entirety where we actually did it, but it kind of got pushed to the side a little bit and I think that over the years people began to respect that there was some really, really great music on that album. We've been doing our homework because there's three songs on the album (laughs) that we haven't played for about thirty years, so we will be doing our homework when we get together next week. We'll have to put our heads together and come up with the goods. It's very challenging. PB: 'Tempus Fugit' is the last track on the album and it's a real rocker. Can you fill us in on the others? AW: I don't really play on the second one, 'White Car'. The third track is 'Does It Really Happen?' and the fourth one is 'The Lens' and the fifth song is 'Run Through The Light', which is a very strange song, I must admit, myself. It's quite challenging to play because the drum pattern changes continually all the way through the song. PB: Yes recorded 'Subway Walls' on 'Heaven and Earth' (2014) which has 17/8 time at one point. That must have been a challenge. AW: Yeah, yeah. PB: You co-wrote on that same album, 'To Ascend' with Yes singer Jon Davison, which is a striking ballad. How did you two collaborate? AW: I had a chord sequence on the piano and I was playing it over and over to Jon. When the album came about, Jon hung around with each member of the band to see what kind of songs we could put together, him being the vocalist, of course, and he had this beautiful melody on guitar and that's how we put the two together. It was beautiful. In fact, they released a single of that in Japan. PB: Back In 1969, you played with Ginger Baker's Airforce, a band which featured multiple drummers. What was that experience like for you? AW: It was kind of a strange band. It actually had four drummers: Ginger Baker, myself, a guy called Remi Kabaka, he was an African log drum kind of player - he played these huge, stand up African drums - and Philip Seamen, who originally taught Ginger Baker how to play the drums. He was a great drummer and jazzer from London studio sessions. They were good friends, so he played a few songs with Ginger like 'White Room' and the rest of the time I was playing keyboards. On one song I played 'Tubular Bells' and on another one I played log drums (laughs). I was all over the stage, crawling around. It was a great band. Ric Grech on bass and Denny Laine on vocals and on some shows, Stevie Winwood played keyboards. PB: Having had that kind of experience early on in your career, how does working alongside other drummers rank with being the sole drummer? AW: It gave me a great lesson on how to play with two drummers. It's not as easy as you think it is because you've got to be very conscious of what the other drummers are doing the whole time. You learn how to give and take in the music, because if two guys do a drum break at the same time, it sounds like a train wreck, so you have to listen really well and not really crowd the other drummer too much. I started learning then, but the guy who taught me that was Jim Keltner, when I was with Joe Cocker. It was Jim Keltner and myself playing with Joe Cocker. We played really, really good together, the two of us. PB: What was special about performing 'Instant Karma' with the Plastic Ono Band? You came up with the percussion ideas. AW: I have a lot of musician friends who love to play that song because they love that drum break in the middle, which is kind of unique, because it goes into a set meter just for the break and then back into the shuffle. So it was something else that we experimented on at the time, but John Lennon had said, "Nobody plays that like you. Just do it like you." Do you know Mark Hudson? PB: Yes. AW: He's a good friend that I see at Rock and Roll Fantasy Camp and every time I see him, he says, "Alan, I want to play "Instant Karma" but I want you to do the drum break because I love it so much," and I say, "But you can't do that, Mark" and he says, "No, let's start with the drum break and do it in the middle and do it three times at the end. I can't get enough of it." PB: It is amazing. Did you come up with it randomly at the session? AW: Yeah. I was interested in playing drum breaks in songs that weren't in the same meter as the song and then going back to the meter. PB: What role did you play in 'Just Gimme Some Truth'? AW: I didn't cowrite it. I wish I had. That would have been a huge amount of money. But I played on the song. The way John wrote the lyrics, he must have been in a really angry mood about politics or something, and he sings it kind of angrily as well, but he wasn't an angry person, he just had a lot to say to the world. One of the statements that I remember most about him in the studio was that he used to turn around all the time and say, "Alan, whatever you do in the studio, that's great. Just keep doing it (Laughs)." PB: You hadn't realised that he'd already seen you perform when he asked you to record with him. Would you have been nervous, knowing John Lennon was watching you from the audience? AW: I would think so, slightly. Everybody knows the story. He called me up and I didn't think it was him, I thought it was my friend and I put the phone down and then he called back ten minutes later. And that's when I realised I was talking to John Lennon. PB: You also were in the studio with George Harrison. Did his spiritual leanings impact your arrangements? AW: I read about it but I wasn't a follower of that spiritual world back then. I was aware of it and I incorporated it when I was playing on songs like that. I played on 'Hare Krishna'. You know that song? PB: Yes. AW: I did all of that with George. There was a great sense in the studio of happiness. PB: You're not content to simply sit behind the kit. You've used auto parts to create percussive sounds. AW: That was for 'Relayer'. Jon Anderson and I used to stop at the scrap yard every day and walk around, banging pieces together to see what it sounded like and then we'd buy them off of a merchant and take them to the studio. We hung out a huge kind of keyboard of car parts in the studio and we used to just bang on it for certain places in the songs. 'Gates of Delirium' is the one that comes to mind, where at the end of the song there is a battle between the keyboards and the drums and in the studio. It's actually on the recording, it gets so crazy and loud, the keyboard/drum solo battle as it were, and then I pushed the whole thing over in the studio and it just ended with — Alan makes a sound, like the crashing of cymbals. PB: You're a multi-instrumentalist. Which of your keyboard-driven songs are you most proud of? AW: 'In The Presence Of' off the 'Magnification' album (2001). That's a great song. I wrote all the chords to it, Jon Anderson sang and he wrote some really great lyrics to it, too. PB: So when you conceptualise musical ideas, are you thinking drums or thinking keyboards? AW: Well, usually I think keyboards when I'm writing, chords and all that and what I find is, something that I've learned how to do over the years, you usually can do things on the keyboard but you go on the drums and go, oh my god, I forgot I've got to play drums to this, too. I never thought about that (laughs). So you have to study that in your mind for a while, think about the keyboard patterns and what the drums would be. PB: I know you worked very closely with the late bassist Chris Squire. What has it been like working with Billy Sherwood? AW: I worked with Billy with Chris for many years. We used to have a band together called Conspiracy and with Tony Kay and Billy with Circa and also on projects with Chris Squire, so I'd worked on a few different projects with Billy prior to that and he was with Yes for a while in the nineties, playing guitar, so on and off we'd been working with Billy for a long time and, of course, when Chris passed away, it seemed like an obvious thing. Chris was one of his mentors and he learned all of his songs at an early age. PB: In the mid-seventies you formed Ramshackle and you also formed White. What are the highlights of those projects? AW: Ramshackle was the band I was in prior to being in Yes. We spent two or three years putting together a bunch of music like that. When I joined Yes and played with Joe Cocker and all that, I was put on the shelf a little, but when it came time, everyone in the band was making solo albums, I just thought I'd figure it all out, get all the players together, and that's where Ramshackle came from and then The White Band is the band that I have around in the Seattle area, which was a great experiment in recording music here. I also played with MeKaBa prior to The White Band. The bass player and I myself made up White. I just did a thing locally called Woodstick. They put all these drummers together and try to beat the world record for the amount of drummers all playing at the same time. We broke the record once. We had 600 drum kits all playing at the same time and then we got beaten by somebody in Japan, I think. We just did this last one but it's kind of playing itself out a bit. There were only about 300 drummers last time. It's a lot of fun but you've got to wear ear plugs. If you don't wear ear plugs, it sounds like a train running over you. PB: What can fans expect in terms of on-stage visuals on your upcoming tours? AW: We're putting together a show for Europe and it's going to be great music. And when we come here (to the USA), we're doing 'Drama' and side one and side four of 'Tales of Topographic Oceans', which we haven't played for an awful long time. Between all of us we're going to have to do a lot of homework to get ourselves back on our feet for that one. It's not an easy thing to play, particularly side four of 'Topographic Oceans'. It's this thing called 'The Ritual' at the end, which is a huge drum thing that goes on and the theatrical stage is more present in 'Topographic', so we'll see how that develops, too, because it's very visual as well as sounding ethereal. PB: So if you could have any power in the world, what would that be? AW: (Laughs). Peace. That was John Lennon's major message the whole time. He had a lot of forethought about what was going to happen in the world and he wanted to make it happen in his time. PB: Thank you.
Band Links:-
http://yesworld.com/
https://www.facebook.com/yestheband
https://twitter.com/yesofficial
Picture Gallery:-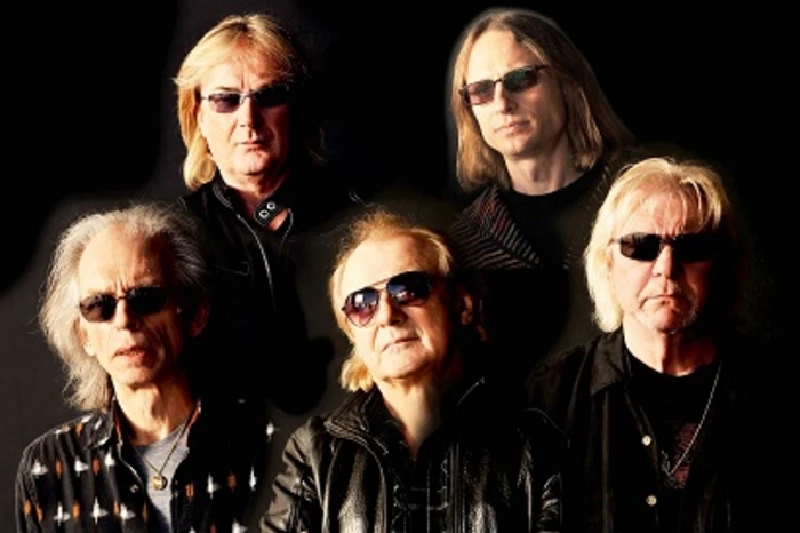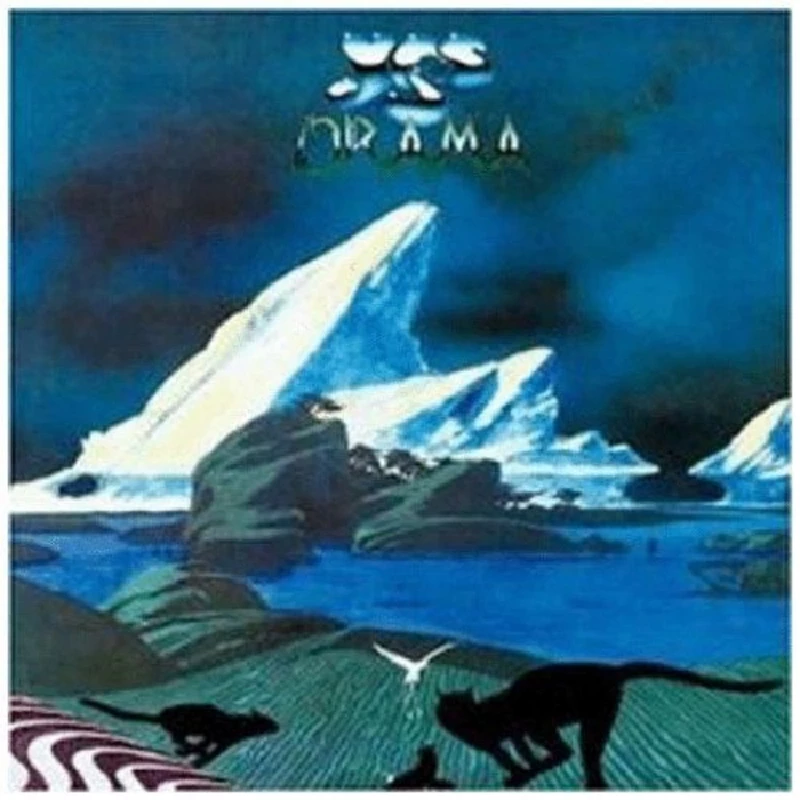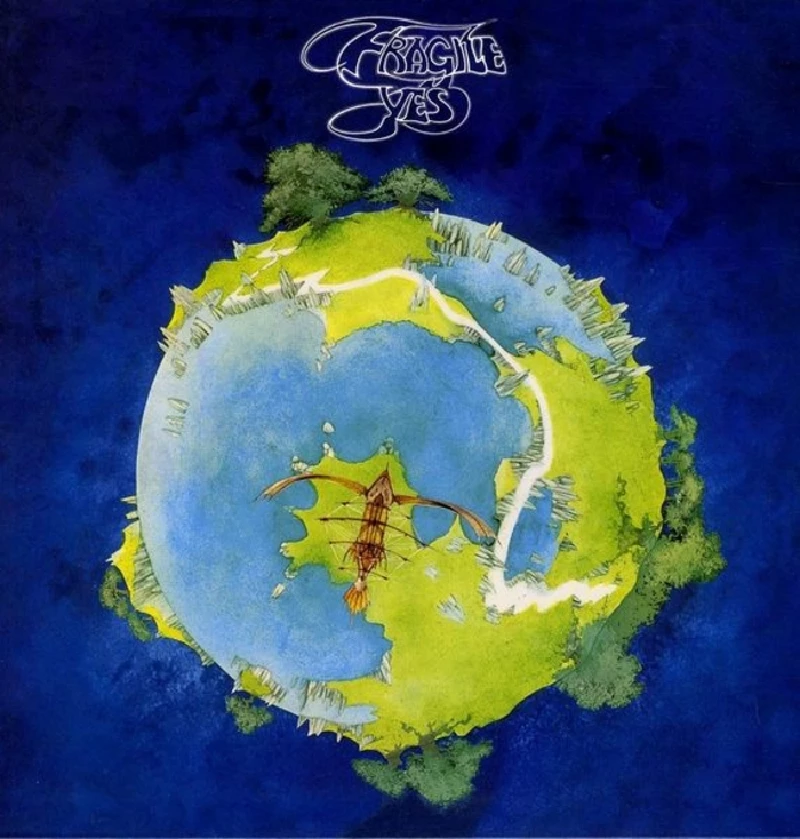 interviews
---
Interview (2014)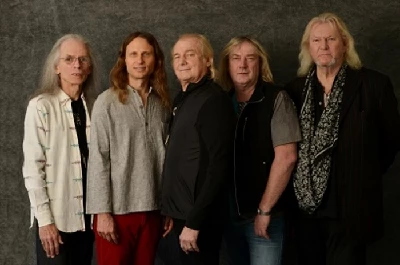 Lisa Torem speaks to Chris Squire, the bassist with prog rock giants Yes, about their latest album 'Heaven and Earth', which is the first to feature their new singer Jon Davison
Interview (2013)
features
---
Raging Pages (2017)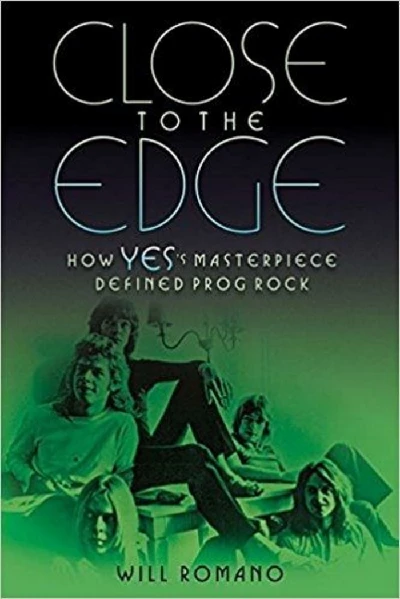 In 'Raging Pages', her book column, Lisa Torem finds that Will Romano's new book about the 1972 Yes album, 'Close to the Edge' successfully addresses the album's legacy.
Raging Pages (2016)
Pennyblackmusic Regular Contributors
---