---
Yes
-

Raging Pages
published: 27 / 5 / 2017
---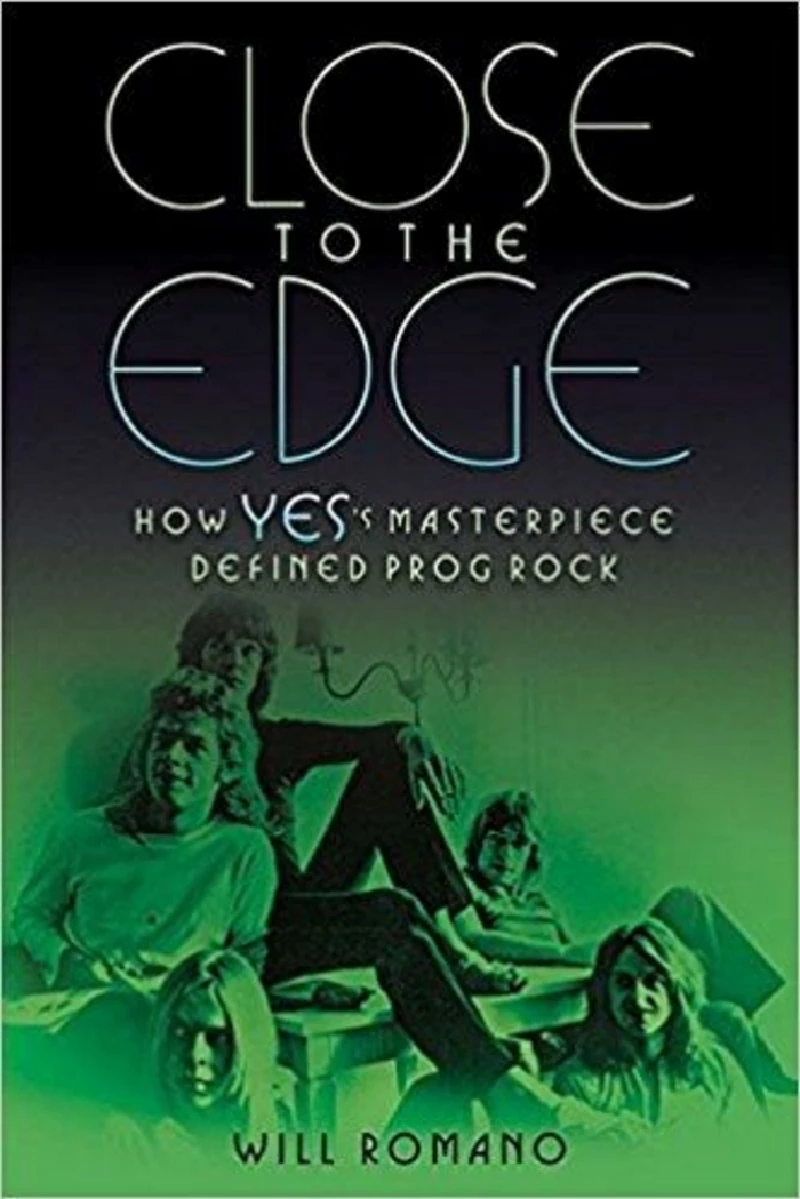 intro
In 'Raging Pages', her book column, Lisa Torem finds that Will Romano's new book about the 1972 Yes album, 'Close to the Edge' successfully addresses the album's legacy.
The prolific Will Romano has written eloquently about the Prog Rock genre for Backbeat Books before ('Prog Rock FAQ: All That's Left to Know About Rock's Progressive Music'), but perhaps this is his most detailed endeavor. Here he solely concentrates on a singular Yes album project, 'Close to The Edge,' recorded in 1972, which followed up 'The Yes Album' and 'Fragile'. The text relies in part on Romano's insightful interviews with pertinent personnel: Jon Anderson, Steve Howe, Bill Bruford, Chris Squire, Eddy Offord, and more, to provide perspective. Romano, as researcher/ardent fan, has his own theories about the album's success — and he is not shy about expressing his own opinions, which allows for an appreciative casual flow, but he also backs up his findings with fascinating back stories. To achieve the utmost clarity, Romano breaks the text into meaningful chunks. He defines the Yes sound, compares lead vocalist qualities and dissects the counterpoint of the band's legendary harmonic structures. He also marvels at how the band managed to create complex compositions without the benefit of reading music; they often relied on tape recordings, or sometimes merely relied on their memories! And he makes a point of proclaiming that the prog rock genre has often been, unfortunately, trivialized by individuals and organizations within the rock community; that, perhaps, would be only too happy to coexist in a world with essentially one-four-five chords at the helm. There are times when compromise is what keeps the band moving. The members rise to the occasion, for example, when Jon Anderson complains that, while he is in excellent voice when singing in his bathroom, he feels self-conscious in the studio setting. Comically, his mates go so far as to build him a bathroom complete with tiles for the studio to ensure excellent sound quality. Romano also describes well the freedom that the era initiated and invited. There are many examples throughout in which this fact is elaborated on, and the freewheeling effervescence of the peace movement comes through as though it happened only yesterday. Yet, success took its toll on the band members. Rick Wakeman, it is rumoured, missed too many familial milestones because of his never-ending responsibilities. Members struggled with the grief of losing close friends and line-up chaos—drummer Bruford's surprise departure sounded major alarms. Wakeman's caped crusader apparel and classical leanings forced the band into a new direction, yet to this day, and now that Ye has been finally inducted into the Rock and Roll Hall of Fame, the band continues to serve as a cornerstone of the prog rock era, and who better than research-savvy Romano to document and dissect their most successful project. Romano had many choices to make about what and how much to document, however. He definitely hiked up the creative road. 'What's a Khatru?: Wordplay' is a delight. He charts out rhyme schemes, celebrates the clever usage of diverse poetic devices and delves deeply into spiritual inspirations. (We find out in 'The Spiral Aim' chapter that "the 'river' of Siddhartha represented a metaphor for spiritual journey; Symphony No. 5 is famous for the "swan theme" of its third movement.") Romano makes it clear that lyrics sincerely matter. Sceptics that pawn Prog Rock off as a largely instrumental genre may rethink their shallow practices. For them, this chapter is an educational Godsend. In 'Sweet Dreams' we discover, through Offord, just how diligent and progressive Yes was. "In those times, we had no samplers. Nothing. We had a Mellotron, which was like the most advanced thing we had." He goes on to explain how they created "backward" sounds and that every song was recorded in "thirty-seven seconds." What a laborious labour of love! (as opposed to the relative ease musicians enjoy presently during the recording and editing process). Moreover what about the sublime touches they achieved that sounded so effortless? The harmonics on 'Roundabout' may have sounded light and airy, for example, but the recording process, there, too, was mighty complicated, considering the technological limitations of the era. Still, regardless of the challenge, Yes strived and successfully managed to transfer their surreal and vivid ideas directly to acetate. The book includes a fascinating epilogue, an exhaustive discography, a complete index and terrific black and white/colour shots that ease the reader through a bygone era that embraced major pop memorabilia, and great performance moments—i.e., Wakeman in his signature, sparkling multi-colored cape! I highly recommend this book for prog rock nerds and Yes fans alike. You will be engrossed by the passionate back stories, accomplishments, and ambitions of a band that exceeded expectations, and will understand why 'Close to the Edge' deserves major critical acclaim.
Band Links:-
http://yesworld.com/
https://www.facebook.com/yestheband
https://twitter.com/yesofficial
features
---
Raging Pages (2016)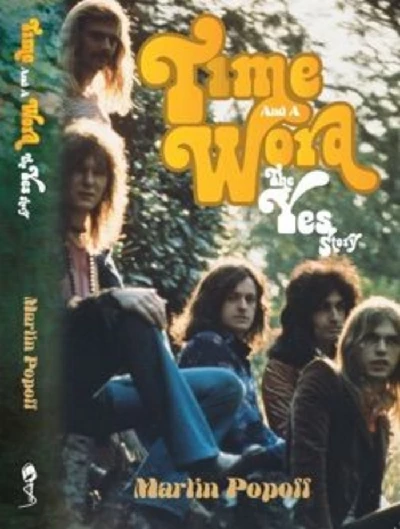 Canadian author Martin Popoff shows he's not just mired in Metal in his new book about prog rock band YES.
Pennyblackmusic Regular Contributors
---