---
Yes
-

Raging Pages
published: 15 / 5 / 2016
---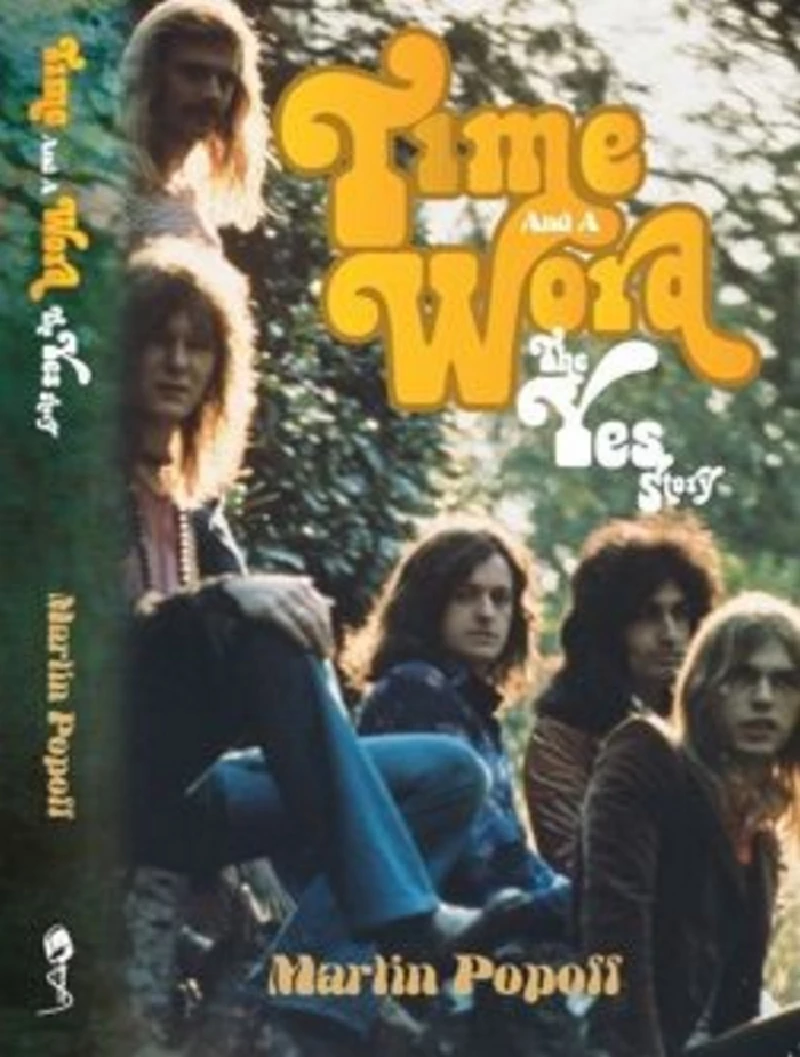 intro
Canadian author Martin Popoff shows he's not just mired in Metal in his new book about prog rock band YES.
Canadian born author Martin Popoff is acclaimed for miring himself in Metal but in his 50th book, he has fallen under an unprecedented prog rock spell. It turns out he is an admirer of the genre after all but especially of the influential 'Yes', which formed in the '70s and continues to tour internationally today. Popoff formats the book using an efficient time line approach and he begins the journey even before the band makes a splash, in the "Pre-70s". That was a smart choice. He reviews popular music in Europe and America, citing how the genres of classical, blues and psychedelia created essential movements and how concept albums also paved the way. He also asserts that the original lineup had already obtained a high degree of musical proficiency in their respective instruments before joining YES - a true vantage point for the times. He comments, too, on keyboardist Rick Wakeman and guitarist Steve Howe's later arrivals and how they "pushed the boundaries of their chosen instruments and for all the right reasons". Popoff also contrasts how their peers were communicating. Pink Floyd were recording 'The Piper at the Gates of Dawn' in 1967, and The Beatles' 'Sgt. Pepper' was also released that year. Both albums were making full use of the technology of the time and the result was that their recordings were rife with experimental, electronic hooks. So perhaps the stage had been set creatively, but the band would still have a lot of issues to iron out, involving personal visions and simply getting along. When a couple of years later 'Yes' get signed to Atlantic Records, their hopes are high, but their debut release gets sadly lost in the industry shuffle. They remain highly ambitious though, and resolve to pay their dues throughout the next few albums and lineup alterations. Popoff cleverly sizes up quirks, referring to Steve Howe as the "accepted ignorer of accepted tonal values". Tony Kaye expands the potential of the Hammond B3 but will be replaced by Rick Wakeman, who grouses about receiving a 3 am phone call for an audition;'Fragile' (1971) is a major hit. Peter Banks faces the humiliation of getting fired from the band but without another way home, has to contend with his mates until they touch back to London. Steve Howe however, writes about the thrill of passing his audition with undisputed flying colours. Bill Bruford enthusiastically chimes in about the constant changes of direction that the band takes. Howe agrees that Bruford was always at the ready when he had an opportunity to improvise and to inject jazz into a session. The late and great bassist, Chris Squire, wasn't pleased that 'Roundabout' was edited down to be more radio friendly and that the band wasn't alerted about the final cut but at the same time, the recording became one of their greatest hits. Drummer Alan White writes intelligently about improvisational drumming during 1974's 'Relayer'. Popoff describes 'Going For The One' as lusty. Bassist Billy Sherwood waxes about his early love/hate relationship with 'Close To The Edge' and then explains why it ultimately became one of his most respected albums. Additional insights regarding the spirituality of this record are endearing and thought-provoking too. Popoff strolls the reader through their impressive discography and even branches out into the members' other projects, Asia, GTR, etc. You'll hear about the sessions and final products by the producers who spliced the tape. By the end, the reader gets rewarded with a deeper understanding of the band's integral players - what motivated them, what caused them to move on and what music they are or were most proud of. Even if you're not sure what prog rock is or how YES managed to stay the course, when many of their contemporaries failed, Martin Popoff may drag you into his prog rock spell, for at least a couple of hundred pages.
Band Links:-
http://yesworld.com/
https://www.facebook.com/yestheband
https://twitter.com/yesofficial
features
---
Raging Pages (2017)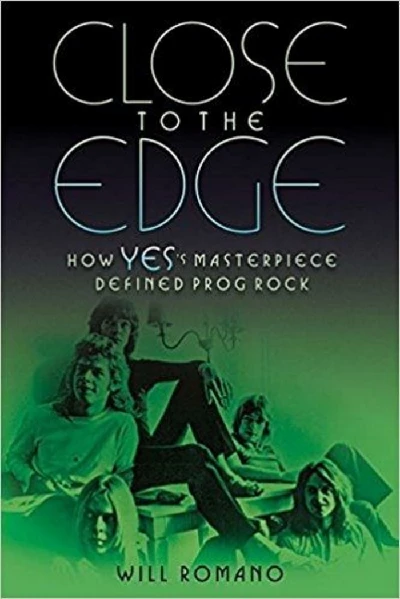 In 'Raging Pages', her book column, Lisa Torem finds that Will Romano's new book about the 1972 Yes album, 'Close to the Edge' successfully addresses the album's legacy.
Pennyblackmusic Regular Contributors
---