---
Yes
-

Rock of the 70s
published: 29 / 4 / 2010
---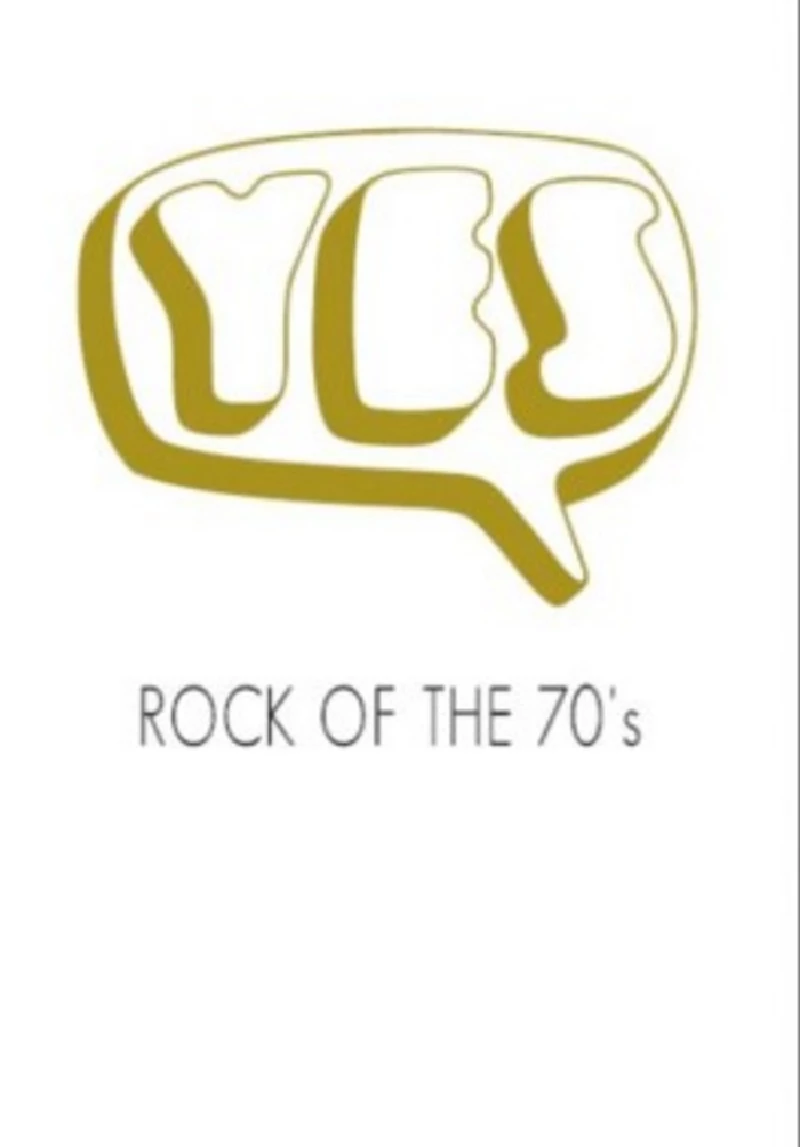 intro
Lisa Torem is fascinated 'Rock of the 70s', a little seen, but pionerring collection of videos from one of the early line-ups of prog rockers Yes at the time of 'Time and a Word', their breakthrough second album
Progressive rockers Yes released their breakthrough second album 'Time and a Word' in 1970 in the UK. Forming in London, in the late 60s, and acclaimed for merging symphonic elements, erratic rhythms, and tight vocal harmonies, the visual medium here provides a dynamic showcase for the virtuosity of each member. Originally coined Mabel Greer's Toyshop, and having the expertise to channel covers into personal epiphanies, Yes has been touring large arenas for forty years, despite alterations in line-up and musical textures. This DVD features the original line-up of Jon Anderson (vocals/percussion), Chris Squire (bass, vocals), Peter Banks (electric/acoustic guitar/vocals), Tony Kaye (piano/organ) and Bill Buford (drums, percussion). The four songs featured here from 'Time and a Word' are perfect vehicles for the media of video. The musicians are seen clowning around, engaging in solos expertly captured through close-ups (a real treat for performing musicians) and, essentially, having a great time exploring their talents and youthfulness. Voiceprint researchers secured rarely seen footage that had only been seen previously on television or in segments on video. The DVD starts immediately off as the band members deplane and walk through a crowded airport to retrieve their luggage. A mysterious male, dressed in a black derby and suit, his back facing the viewer, walks purposely through an industrialized setting. The strains of 'Astral Traveler' begin. Extreme camera close-ups follow and the band's energy is chronicled in colossal detail; the thud of a drumstick, technically bright key solos and grins of ecstacy brimming from faces. The deliberately erratic camera work is both captivating, in terms of capturing these psychedelic moments, and perfectly aligned to the jagged shifts in the melodies. The mystery man soon appears, once more, elevating the suspense, before the song dwindles back to infectious clambering guitar riffs. A brief and charming interlude with Squire, expounding on the virtues of a "five pounder", prevails before 'Everydays' (written by Stephen Stills) commences. The flowing image "everydays a killing time" is sung gently underneath the surface. Squire, in a boat, on a canal, surrounded by glimmering, gigantic trees, looks vulnerable. His hippy-sleeves billow in the wind. 'Then' is accompanied by playful "mugging" as the musicians peep out behind trees and wildly run across cobblestone pathways. They're being chased by an exasperated nun. Performing in front of a beautiful, stark, craggy beach, they hauntingly sing, "Love is the only answer/Hate is the root of cancer." The sweeping panorama, gorgeously primitive and raw, against this impassioned energy, is worth the price of the DVD alone. 'No Opportunity Necessary, No Experience Needed' which was written by Richie Havens) is their second cover. A pile of automobiles stacked high cut-away to the boys frollicking in what looks like a "go-cart." They boyishly flash peace signs and engage in horse play. The actions are montaged professionally and well-synched to the music. The DVD, less than 30 minutes long, should be of equal interest to collectors and Yes admirers. The production serves as an acutely refreshing glimpse of that enlightened musical era. The band members interact naturally, whether shown dreamily reflecting or simply enjoying the fruits of their rock-icon labour. As touched on earlier, the close-ups of solo-work are so concise and vivid; one could almost replicate the riffs. Also, each song is artfully balanced with an extraordinary physical setting. In summary, what you will find here is a brilliant balance of getting-to-know the band members, as they display bursts of infectious enthusiasm, juxtaposed against psychedelic imagery, lush harmonies and immense technical talent.
Band Links:-
http://yesworld.com/
https://www.facebook.com/yestheband
https://twitter.com/yesofficial
features
---
Raging Pages (2017)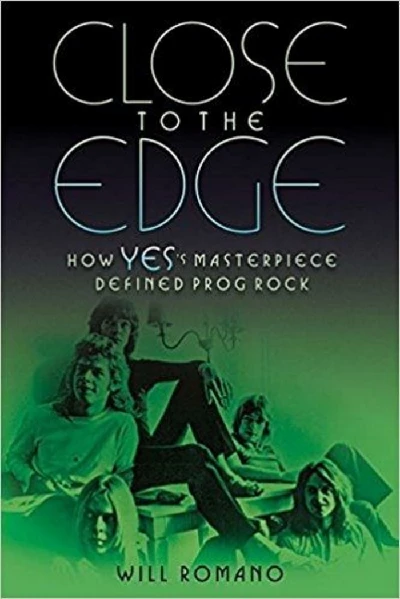 In 'Raging Pages', her book column, Lisa Torem finds that Will Romano's new book about the 1972 Yes album, 'Close to the Edge' successfully addresses the album's legacy.
Raging Pages (2016)
Pennyblackmusic Regular Contributors
---