---
published: 20 / 10 / 2009
---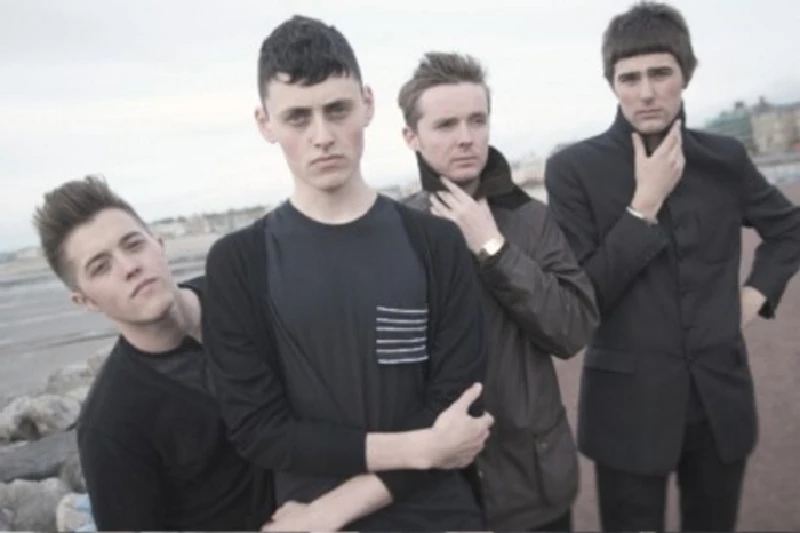 intro
Dixie Ernill speaks to Morecambe-formed, but now Manchester-based band the Heartbreaks, whose music which takes the best elements from the Smiths, Orange Juice, C86 pop bands and sixties girl groups, seems set for major record label success
In musical terms, the Heartbreaks are barely out of nappies, but in the short time since they formed they have already built up a decent following at gigs in their adopted city of Manchester. Creating a musical mix that takes the best elements from the Smiths, Orange Juice, C86 pop bands and sixties girl groups, it is only a matter of time before the four piece (featuring Matthew on vocals/guitar, Ryan – guitar, Joseph – drums and Deakin – bass), originally from Morecambe, are snapped up by a major record label. Think Morrissey's wit, Edwin Collins' eye for a killer melody, the Brilliant Corners mid 80's pop suss and your favourite childhood seaside memory and you are only half-way to realising just how wonderful this band are. The four songs on their MySpace site already scream 'classics' and in certain quarters the band have been hailed as "soon to be massive indie wonders". Bold words indeed, but for once believe the hype. Deakin spoke to Pennyblackmusic about his band. PB: The band formed in Morecambe. How long had you been gigging before the decision was made to move to Manchester and was this purely to raise the band's profile? D: The band had been together little more than a few months before we decided to make the move. This was for two reasons really. Matthew and Joe couldn't stand another day serving ice cream and we felt we'd pretty much run our course at home so as Manchester was pretty much home from home anyway we decided to throw caution to the wind and give it a go. PB: Your manager, Nian Brindle, enjoyed some success in the late 80's/early 90's as the drummer in the Milltown Brothers. Were you aware of his musical past when you became involved with him? D: We're all very aware of Nian's prodigal past. Personally I think 'Roses' is incredible, but he thinks we're just making fun. He takes excellent care of us though and is a real stand-up guy. PB: Your music hints at 80's bands such as Orange Juice, Aztec Camera and the Smiths. Are you fans of these bands and what are your other musical influences? D: It's probably safe to say we're Smiths and Orange Juice fanatics. As for Aztec Camera, they're something we've started to listen to after being compared to them, I for one like 'High Land, Hard Rain' quite a lot. PB: Who is responsible for the lyrics and are they drawn from personal experiences or wider social issues? Who writes the music and what comes first the music or the lyrics? D: Joseph writes the lyrics (we can categorically state this is not due to our affection for the Kaiser Chiefs). I can't really give you the definitive answer as to where the inspiration is from but we lead rather colourful existences and get in plenty of scrapes so that would probably be the one. As for the music, we start with a set of chords and then hammer it out into something fairly unrecognisable - our acoustic album would probably be a smash hit, shame we bother with all this electric lark really. PB: I have been fortunate to see you play live a few times in Manchester and have noticed a distinct increase in the level of support, as well as a number of familiar faces who seem to know the words to the songs that haven't appeared on MySpace yet. Are you pleased with the progress you are making and the reaction of fans so far? D: We're incredibly grateful and indebted to everyone who bothers to come and watch us. It's all the more special as we're not from Manchester and for people to take us to their hearts is beautiful. PB: You have been championed by David Sue in 'The Manchester Evening News' a couple of times recently. Are you surprised how quickly the local press have cottoned on and has there been any national exposure yet? D: Very, very surprised indeed, but very, very thankful as well. We're a bit taken aback by it all, but very glad. As for the national press we're just making a noise in the provinces, I suppose, but we're happy nonetheless. PB: I believe there is a fair bit of record company interest at the moment. How far away is a debut single away and which song would you like it to be? D: We've met a few nice people from various labels, but I think we're just trying to take it all in our stride and not make fools of ourselves. Good things come to those who... PB: I believe there is definitely a return to the C86 style indie with a number of new bands appearing with a similar sound. Is this a scene you feel a part of? D: In a couple of words, not really. I think the only C86-esque band around that have got us interested is the Pains Of Being Pure At Heart and they're American so we'd struggle to get a scene going. They're something else though, incredible. PB: Which current bands, if any, do you admire? D: Our greatest friends in the world are Orphan Boy. We've been lucky enough to have played every toilet in Manchester and beyond with them and they never fail to impress and fill us with awe. I think we're fairly insular in terms of bands that we like as most of them are local, but we really like Mabel Love from Sheffield. They've got a great Bunnymen-type sound and are well worth a listen. PB: Anything else you'd like to share with the world? D: Be romantic not radical. PB: Thank you.
Band Links:-
https://twitter.com/theheartbreaks
https://www.youtube.com/user/TheHeartbreaks1
https://www.facebook.com/theheartbreaks
https://www.instagram.com/theheartbreaks/
http://theheartbreaks.sandbaghq.com/
Picture Gallery:-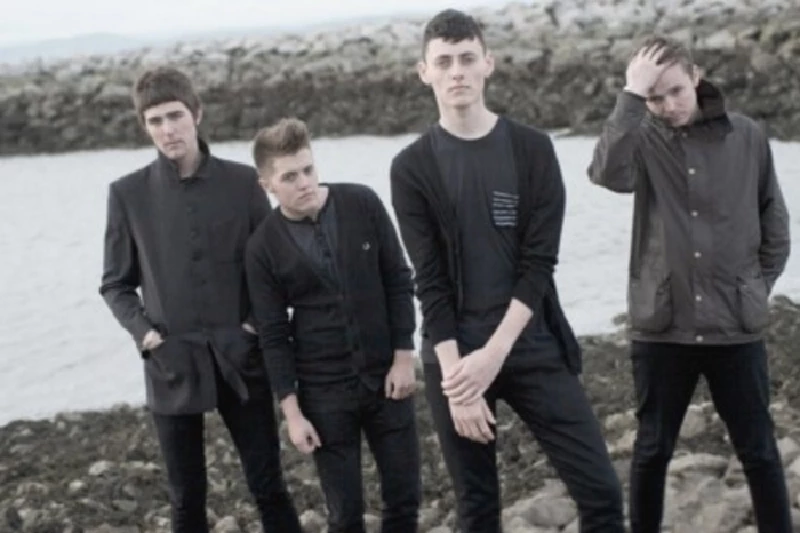 Visitor Comments:-
582

Posted By: Kimberly , Morecambe on 26 Aug 2012
As a little kid I grew up knowing Ryan and then I knew Matthew and Joe from seeing them in the ice-cream van when I walked past everyday with my dog. Then of course when they joined as a band I got to know Deaks since then I have been to many gigs but never seemed to get tired of there music. They just prove that even if you do come from a trashy town like ours there still is talent. They really do make us proud to be from Morecambe unlike before when the only thing we had was an award for the 3rd most crappest town to live in Britain (Which I disagree because I had a wonderful childhood here and neither me or them would be the same from any where else. Also I think even though it may be trashy I think it is simply just personality) Thanks lads from the whole of Morecambe we all love you x You truely are Morecambe born and bred! Good luck in the future aswell x
---
related articles
---
Toy: Live Review (2020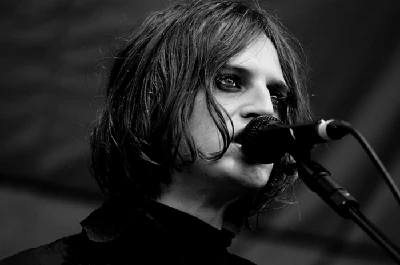 Amanda J Window and her husband spend their wedding anniversary with TOY as the band play a special gig in Manchester.
Pennyblackmusic Regular Contributors
---