---
Toy
-

Band on the Wall, Manchester, 9/11/2019
published: 10 / 4 / 2020
---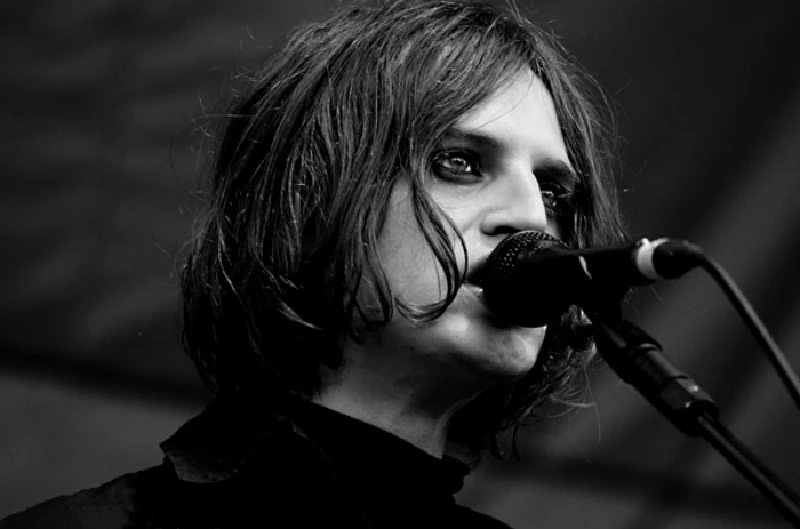 intro
Amanda J Window and her husband spend their wedding anniversary with TOY as the band play a special gig in Manchester.
It's a rather damp and chilly November evening and we (my husband and I) can't wait to get inside Band on the Wall - not just because of the chill but because we are seeing our favourite band, TOY, on our 25th wedding anniversary. We're greeted by bassist Maxim "Panda" Barron, and congratulated on our silver wedding, and we catch up on the recent changes in the band, as well as their record "Happy in the Hollow" which was released earlier this year. It's been a while since we last saw TOY play, at which point Alejandra Diez was on keyboards. Not only have the band got a new keyboard player - Max Oscarnold from The Proper Ornaments - but they've changed their management company and have a new sound too. Panda tells us that they are putting on two of these 'Hollowed Out' shows in the UK, one in the north and the second in the south (at Studio 9294 in east London), to promote their new record 'Songs of Consumption' on which they cover some of their favourite tracks by other artists. Songs of Consumption sees a change in the band's musical style which is more electronic than what we've previously heard. New member Max has been with them three years now (three years - I can't believe it's been that long!) and they are no longer with Heavenly Recordings but are now under the wing of Tough Love Records. This change has enabled the guys not only to move in a different direction but also to produce their own material too, having greater control of what's being released. The Hollowed Out show is brought together from their album 'Happy in the Hollow'. Panda tells us that he co-writes with Tom and that he's singing one of his songs tonight. Tom is, as usual, very quiet but we did get to chat at the end of the show and he thanked us for always coming along. We got the chance to ask him which track from the new record he liked working on the most, and surprisingly for us it was "Follow Me" by Amanda Lear, which they play with an electronic twist. I ask Dominic about the track 'Always On My Mind' and whether it was the Presley or Pet Shop Boys version that influenced the band the most? "It's actually the Pet Shop Boys one. I love them and Elvis too," he says. They also tell me that Toy will be putting on the 'Happy in the Hollow' live show in Japan on 16 April 2020, at the Marz venue in Tokyo's Shinjuku district. Panda opens the night with 'Jolt Awake' at precisely 9.32 pm. Tom joins in and as usual there's barely any lighting at this show, so for once I'm glad I left the camera at home and I can enjoy the dark atmosphere this time. At the end of the first song Tom thanks the audience. It is a good turn out and the punters are dedicated fans who have followed this band from their first performance at the Lexington in 2010, when they supported The Heartbreaks. That song is followed by 'Mistake a Stranger' but it's hard to distinguish where one song finishes and another starts as the lads thrash away at their guitars. However the third track is very heavy on the bass, making the floor vibrate. 'Strangulation Day' comes next and gets a much appreciated round of applause at the end. The chords of 'Mechanism' are strummed and Tom kneels down mid-track to retune his guitar. 'The Willo' is next up with its spangly guitar intro, and Tom leads on the vocals. They play 'Last Warmth of the Day' and then Panda leads the next track 'You Make Me Forget Myself' during which Tom plays his guitar towards the back of the stage. No-longer newcomer Max on the keyboards is strong in this instrumental song and as it comes to a close Tom tells us it's off the new record. 'Fun City' starts with three raging guitars as Tom takes to the mic. The show's almost over and their fans are shouting out as the guys leave the stage and we're left wondering whether that was the grand 'Hollowed Out' finale. But the interlude is brief and they stride back onto stage for an encore. 'Energ'" is the final song tonight and what a grand way to exit. Tom thrashes his guitar Simonon-style against the stage floor before giving a polite bow to the audience and they leave the stage once more. TOY's new record 'Songs of Consumption' was released on the 15th November and is a collection of eight songs that have inspired the band that they have re-interpreted in their own electronic style. The album was produced by the band themselves in their home studios. Photo by Amanda J Window www.amandajwindow.com
Article Links:-
https://en.wikipedia.org/wiki/The_Heartbreaks
Band Links:-
http://toy-band.com/
https://twitter.com/thebandtoy
https://www.facebook.com/toy.band
Play in YouTube:-
interviews
---
Interview (2012)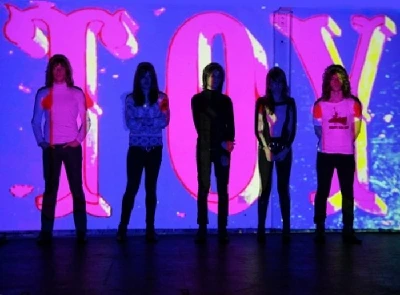 Anthony Strutt speaks to Maxim Barron about acclaimed Korg Delta led five-piece TOY's two recent singles and his band's debut album which will be out later this year.
Pennyblackmusic Regular Contributors
---