---
Toy
-

Left Myself Behind/Clock Chime
published: 26 / 2 / 2012
---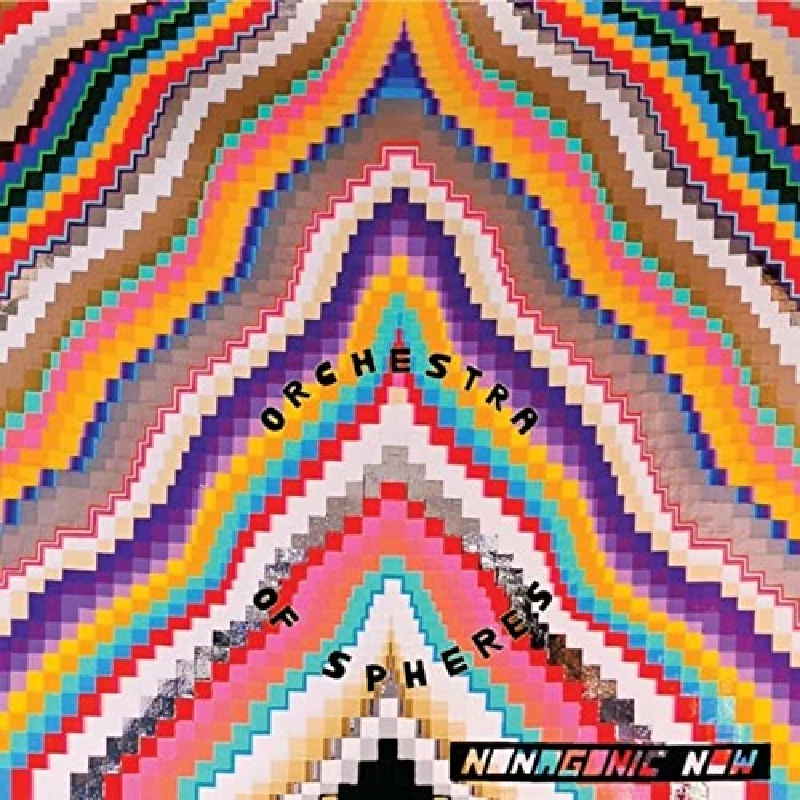 intro
Stunning debut single from psychedelic-influenced London-based band Toy, who have with both the Horrors and the Pretty Things
'Left Myself Behind'/'Clock Chime' is the debut release by London five piece, Toy. Originally the band sold out of this in its first edition of a hundred printed up copies on a tour with the Horrors. The first proper pressing of five hundred copies in white vinyl sold out on pre-release, but the current pressing with slightly different artwork, and now on a white label with a black vinyl pressing, is again limited to that of three hundred. It is available as a free download too and is a bastard to get hold of in any shape or form, but do yourself a favour if you can and so do. The band started out in 2010, and consists of Tom Dougall, Dominic O'Dair, Maxim Barron, Alejandra Diez and Charlie Salvidge, They are a Korg Dela-led band. As an old guy, it's almost impossible to impress me, but these guys did even before I heard a note by them as a result of this. As well as the Horrors, they have also toured with the Pretty Things, both of whom they have been compared too. 'Left Myself Behind' lasts 7 minutes 49 seconds. For me hearing it for the first time was like hearing the Doors for the first time ever! Its opening heavy bass lines grip you by the throat. The drums and gritty guitar whip up their magical powers behind the mighty throb of the chunky bass patterns. It reminds me of early releases by Ride and the Mission with their shoegaze-influenced mannerisms. It has a killer slow crawl of a vocal that just physically attacks you it moves along, and while it does so there are huge segments of instrumental jams that get more extended and involved as the song furthers it's journey. A psychedelic landscape for the ears and the mind, this is the best debut single in ages. 'Clock Chimes' is it B side. this is more trippy and textured. The vocal again is slow and sounds quite gothic, which is fine thing along with its chunky beats. It is all consuming, sucking you perfectly into its widescreen black and white cinemascope landscape. A stunning record!
Track Listing:-
1
Left Myself Behind (Pts. 1 & 2)
2
Clock Chime
Band Links:-
http://toy-band.com/
https://twitter.com/thebandtoy
https://www.facebook.com/toy.band
Label Links:-
http://www.heavenlyrecordings.com/
https://www.facebook.com/HeavenlyRecordings
https://twitter.com/heavenlyrecs
https://www.youtube.com/user/HeavenlyRecordings
http://heavenlyrecordings.com/emporium/
https://plus.google.com/112376981607361996973
interviews
---
Interview (2012)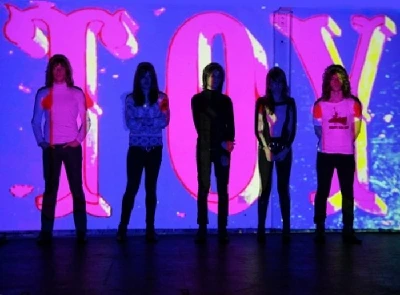 Anthony Strutt speaks to Maxim Barron about acclaimed Korg Delta led five-piece TOY's two recent singles and his band's debut album which will be out later this year.
Pennyblackmusic Regular Contributors
---