---
published: 22 / 7 / 2015
---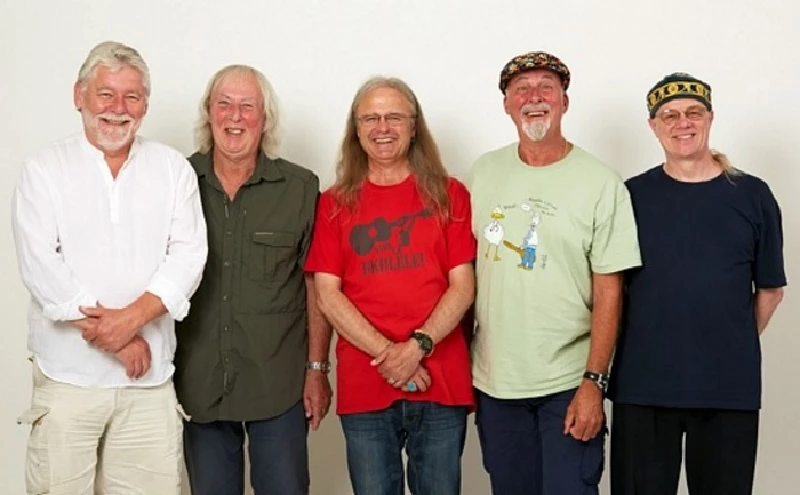 intro
Nick Dent-Robinson profiles Fairport's Cropredy Convention, which will be taking place on the 13th to the 15th August, and speaks to Emmylou Harris, Toyah Willcox, Pete Brown and Skinny Lister and also Fairport Convention bassist Dave Pegg, all of whom are appearing in this year's line-up
Fairport's Cropredy Convention may not be the UK's trendiest, coolest festival - but there are many thousands who rate it by far the friendliest, most memorable and fun event on the country's music calendar. Described by 'The Guardian' as Britain's best 'bespoke' festival, Cropredy is a huge favourite with artists too. In 2013 Alice Cooper declared playing Cropredy the highlight of his whole year whilst past performers as diverse as Marillion, Cara Dillon, Chas'n'Dave, Bellowhead, Joe Brown and Joan Armatrading have all made similar comments. This year's programme includes Emmylou Harris with Rodney Crowell, Level 42, Paul Carrack, the Proclaimers, Toyah Willcox, Norway's novel and talented Katzenjammer plus many impressive if lesser known bands like Skinny Lister, Trad Arrr or Pete Brown's NewGrass Cutters. Host band Fairport Convention will open and close the event, as they always do. It is a tradition at Cropredy that past and present members of Fairport Convention mingle casually with fans around the many bars and stalls on the attractive North Oxfordshire site. The likes of Robert Plant, Tim Rice, Richard Digance, the Hollies' Tony Hicks, Cropredy resident Joe Brown plus Radio Two's "Whispering" Bob Harris are frequently to be spotted amongst the crowds too - which all adds to the unique appeal that Cropredy has for so many. It is also one of the few festivals where fans arrive by bus, bike, car, camper-van and canal barge – for Cropredy village is on the Oxford Canal and boasts a new 249 berth marina. Nick Dent-Robinson talked initially to Dave Pegg,Fairport's bassist and longest-serving member, about this year's event - and what makes Cropredy so special for him. "I was just reflecting that it is about 40 years since the first tiny Cropredy event and 46 years since I joined Fairport," Dave began. "I have been in the band ever since, though we did break up for a bit around the time of the punk era. Simon (Nicol) is a founder member of Fairport but he had a little longer out of the band than I did - driving HGVs, he was! For some years I was in Jethro Tull and Fairport simultaneously, including when Fairport were supporting Tull on an American tour. I had to go off stage when Fairport finished before the interval and then reappear for the second half in my fancy Tull costume. Exhausting! But they were good times." "There have been many great moments for me - including in the very early years back in the Birmingham area when I used to perform with Robert Plant and John Bonham before their Led Zeppelin days. We only played pubs, and John's drumming was so loud we'd often only do the first half and then be paid off and told to go away. They couldn't handle the noise! Years later something a bit similar happened when punk was at its peak and earlier bands like Fairport went out of fashion. Our record label bought us out of our contract to provide four more albums for them...they didn't want them! It was the most money we'd ever had - but they were paying us to go away and not to work! Which was not too good for the self esteem, you know!" "Fortunately things moved on - as Simon says, the secret is to just keep breathing long enough and then many things can happen. So here we are four decades later, still treading the boards. There is huge interest now in the early years of Fairport and there's another new biography out on Sandy Denny - it is called 'I've Always Kept a Unicorn' and is by Mick Houghton. It is a good one actually." These days Cropredy is very much the highlight of Fairport's year. "It is a family-orientated event," Dave continued. "People have brought their children along for years, and now many of those kids bring their children too. Some of them were conceived at Cropredy! All of this has helped Fairport bridge the generation gap and we attract a lot of younger fans now. They like that Cropredy isn't just a folk rock event. It is a music festival, and we aim to feature an eclectic top quality line-up with wide appeal. We continue to have just the one big stage with some large screens which is popular with Cropredy regulars. Technically, there have been amazing improvements in sound and visual quality over the years though the feel of the festival is still very much the same." The event embraces the small and picturesque village of Cropredy as it has always done, with fringe activities taking place and a car boot sale. The two pubs plus village clubs and societies are all heavily involved in raising funds for various good causes. "Yes, Cropredy benefits financially," Dave said. "The village is a great community. I thoroughly enjoyed the years I lived there. These days I live in Banbury though my partner Ellie and I have another home in the Morbihan area of Brittany. In fact on 4th July we are hosting a village fete in our garden there with musicians coming along to play for the hundred or so villagers who turn up. Which is exactly the way Cropredy started all those years ago!" With its 20,000 crowd, Cropredy has evolved into a big event these days. "Just the cost of renting good quality toilets is over £100,000!" Dave exclaimed in disbelief. "The festival is a massive organisational undertaking - and we are fortunate in having such a competent manager as Gareth Williams. This year we have been lucky once more in booking a really strong line-up, all top quality acts. Mind you, it can sometimes be a worry when we are standing up on the hill by the bar and watching one of our guests performing brilliantly. You suddenly remember Fairport are the last act on and you start thinking, 'How can we ever compete with that lot!'" Dave Pegg and the band are especially excited that Emmylou Harris with Rodney Crowell are playing Cropredy as their only UK gig this summer. "We have wanted Emmylou Harris at Cropredy for years," Dave explained. "I once appeared on the same bill as Emmylou in Denmark but I have never really met her or Rodney Crowell. I have seen her perform several times and her band are always superb. The great guitarist Albert Lee, who I know well, played in her Hot Band and I saw them at Wembley. Emmylou's new album is excellent too." "We are also delighted that Paul Carrack will be at Cropredy on Saturday. And we have Toyah Willcox that day and Fish is performing on Friday too - all are great performers. And there's Level 42 with their brilliant bassist Mark King as well as the Proclaimers on Friday and the wonderful reggae band Dreadzone on Thursday. Band of Friends, which is the rhythm section that played with Rory Gallagher, will be doing some Rory-inspired R & B on Saturday and they'll be joined by a Breton guitar player called Dan Ar Braz who used to be in Fairport. Richard Digance will be there again to open on Saturday afternoon. As a complete contrast on Friday there's Skerryvore, a folk-rocky Scottish band and a young group called Skinny Lister from London who are very popular." "And from Norway there is the one and only Katzenjammer, four girls who are all multi-instrumentalists. They look fantastic and are totally dippy, zany - unique, really. They are highly trained musicians who play to perfection and sing like angels...it's hard to define what they do, kind of pop-folk really. They are big in Europe, especially in Holland and Germany. So that should be another high point for everyone on Thursday." "I must mention two other acts I am really looking forward to. Trad Arrr will follow Fairport's opening set on Thursday. The band includes P J Wright - who wrote 'Home' on Fairport's new 'Myths and Heroes' CD - and Simon Care plus Guy Fletcher. They have a new approach to folk-rock which we love and three of the Fairports will be joining them during their set. Also Pete Brown's band, The NewGrass Cutters, will be a treat. They are all incredibly talented musicians who have taken some of the most popular rock anthems and given them authentic bluegrass treatment." "Pete's dad Joe, was one of my earliest heroes - along with Hank Marvin of the Shadows. I remember as a kid in Birmingham going along to the TV studios where they made 'Thank Your Lucky Stars' and asking Joe Brown for his autograph. One of the great pleasures and privileges of my life has been meeting many of my heroes. And Joe Brown, like Hank Marvin, was one who didn't disappoint. Joe is a truly impressive guitarist, you know - and uke, mandolin and banjo player too. He performed with all the greats - from Johnny Cash to Eddie Cochran. And Pete has inherited his dad's ability; he is a very accomplished musician." When I spoke to him later, Pete Brown said that, for The NewGrass Cutters, Cropredy was the major high point of their summer. "Cropredy is simply the best festival of its kind, and we all admire Fairport Convention. So we are delighted to play there," Pete told me. He added, "Of course it is still early days for The NewGrass Cutters. The four of us - Phil Capaldi on drums, Mike Nichols on bass and Richard Collins on banjo - have been working together as my dad's support band." "We got into bluegrass almost by accident," Pete explained. "Someone offered our bass player, Mike, a very big fee to put together a blue grass band for a party. Mike has a classical and jazz background but he agreed to play and find some other musicians. I hesitated a bit when Mike asked me but when he told me the fee I quickly agreed as I can play lap steel guitar and mandolin. I knew my dad's drummer Phil Capaldi could do it as he's a top percussionist, and has played with his late brother Jim and Steve Winwood, Don Gibson and with many country musicians. Plus he has a great voice. Then we found Richard Collins to play banjo. Richard won the UK Bluegrass Banjo Championship so many times they made him a judge and, like Phil, Mike and me, he can sing too. That first party gig went brilliantly. We played bluegrass versions of rock anthems and people went wild. Richard said he'd never enjoyed any gig so much - and it was the first time he'd seen so many people dancing as he played banjo. After that Richard joined us in my dad's band." "From that amazing start, we've developed the NewGrass Cutters' repertoire, played other gigs and made our first album 'Mowing Down the Groove'. It features original arrangements of rock classics with interesting vocal harmonies from the four of us. Many people have enthused about what we are doing – from Albert Lee to Andy Fairweather Low, Dave Gilmour, Mike Read and both Chas and Dave. So hopefully the crowd at Cropredy will enjoy our session too." There is every chance Cropredy-goers will also relish the performance of six-piece, London-based folk band Skinny Lister. When I spoke to Lorna Thomas, the band's lead vocalist, she stressed that live appearances had played a key part in Skinny Lister's development since the band were formed in 2009. They appeared at more festivals than any other UK band in 2011 and have toured successfully in the USA, Japan and Europe. Plus they have released two albums and various EPs and singles. "We first got together in Greenwich and the title of our latest album,'Down on Deptford Broadway', links back to the band's South London origins. Whilst we emerged from the folk scene, we mainly perform our own material and there's a bit of punk influence there too. We admired the Pogues, the Clash and Adam Ant; we definitely have some of that punk spirit. When we toured in America we played with a lot of US punk bands, and I think that changed the DNA of Skinny Lister. We also found Michael Camino out there. He is from Hawaii and a great bass player. He's still with us." "The success we had in America surprised us", Lorna continued. "We performed at the Coachella Valley festival in California where we opened their main stage which was a huge privilege. Japan was brilliant too. We played several festivals there including Fuji Rock, the biggest music event in Japan. One of my best ever moments was going on at Fuji Rock, and hearing the stage rumble as thousands of people cheered crazily and did that Mexican Wave thing as we performed our song 'Colours'. It was so amazing it made me cry. Playing the Avalon Stage at Glastonbury was also great - recognising so many of our long-term loyal fans there who have followed us from the beginning. There have been some wonderful moments. "My dad is a traditional folk singer/songwriter and my brother Max - who plays mandolin and melodeon in Skinny Lister - and I went to lots of folk clubs and festivals as kids," Lorna explained. "Sometimes now my dad joins us on stage because we play some of his songs. With that background, you can imagine how much it means to Max and me - as well as to the rest of the band - to be actually rubbing shoulders with Fairport Convention who invited us to Cropredy. We'll be signing copies of our new album, of course - but I am going to take some time out and really enjoy myself at Cropredy; it looks a fantastic programme." As Lorna said to me, there's no question that Emmylou Harris with Texan guitarist and songwriter Rodney Crowell will be a major draw in the 2015 Cropredy line-up. Emmylou was in the middle of a frantic US tour, but found time to say a few words about her first-ever visit to Cropredy this year. "I have performed in the UK many times but, from all I've heard, the Cropredy experience should be different and special," Emmylou said. "We've known and admired Fairport Convention's work for years, and I like the idea of the band hosting this festival which is our only British gig this summer. Working with Rodney Crowell again has been a pleasure and we are very pleased with the new album we just made together, 'The Traveling Kind'." "I guess at this point Rodney and I are two survivors," Emmylou reflected. "We have both had three marriages, divorces, the birth of children and grandchildren; we've experienced so much together. We have lost friends who inspired us too. In my case I still miss Gram Parsons who died way back in 1973, far too young. Gram started everything for me, singing harmonies in a special way. I'd been folk-influenced and really admired Joan Baez and Pete Seeger but it was with Gram that I first found my own style and developed my musical identity. Gram and I only worked together for a very few years but I gained so much from that; I owe a lot to those special times." "These days what I do - and what others I admire do...like Steve Earle, Patti Griffin, Buddy Miller, Dave Rawlings, Linda Ronstadt, Gillian Welch and obviously Rodney Crowell - is categorised by many as 'Americana' rather than 'country' - and it is more traditional in style than some of what comes out of Nashville nowadays. Willie Nelson once said, 'The life I love is making music with my friends,' and for me there is no better friend now to make my music with than Rodney. I can't wait to get over there to Cropredy in August to play some of the songs from our new record - and some other tunes folks will recognise, of course." Toyah Willcox will be performing her first Cropredy this year. At 57, she is as energetic and impressive a performer as she was in her 1970s/80s heyday. In a career spanning almost four decades, Birmingham-born Toyah has released thirty albums and achieved fifteen Top 40 hit singles. She has written several books and appeared in around fifty stage plays, twenty feature films and countless TV shows. And she has been married to King Crimson guitarist, composer and record producer Robert Fripp for almost thirty years. When I spoke to her, Toyah explained that she will be bringing her long-established rock band to Cropredy. "I love festivals and Cropredy is highly respected, as are hosts Fairport Convention, of course," Toyah said. "People kept telling me it was time I appeared there so I was delighted to accept the invitation. I still work all year round doing a range of musical performances on various tours in addition to writing and acting. I'm in a new film called 'AHHHHHHHH!' which will be released in UK cinemas about the time of Cropredy, so look out for it. But there's a real joy in appearing at festivals. I do quite a few, and I like getting the reaction of a large live audience and the feeling of being part of a big team with all the other performers. That's why well-run events like Cropredy are such a great experience for the artists." "I am also glad to know that Bob Harris will be there at Cropredy. Bob is a good friend. In my time I have worked with Katharine Hepburn and Sir Laurence Olivier and was in the Who's 'Quadrophenia' film. But probably my best ever career moment was back in the 1970s when I was privileged to be invited on to the Christmas Special of Bob's 'Old Grey Whistle Test' TV show - which attracted over 12 million viewers!" "At Cropredy the band and I will be performing a mix of material drawn from my 37 years in music - including many of my biggest hits. I am really looking forward to it!" The photograph of Fairport Convention that accompanies this article is by Ben Nicholson while the one of Toyah Willcox is by Dean Stockings.
Band Links:-
http://www.fairportconvention.com
https://www.facebook.com/Fairportofficial/
https://twitter.com/faircropfest
https://en.wikipedia.org/wiki/Fairport_Convention
Picture Gallery:-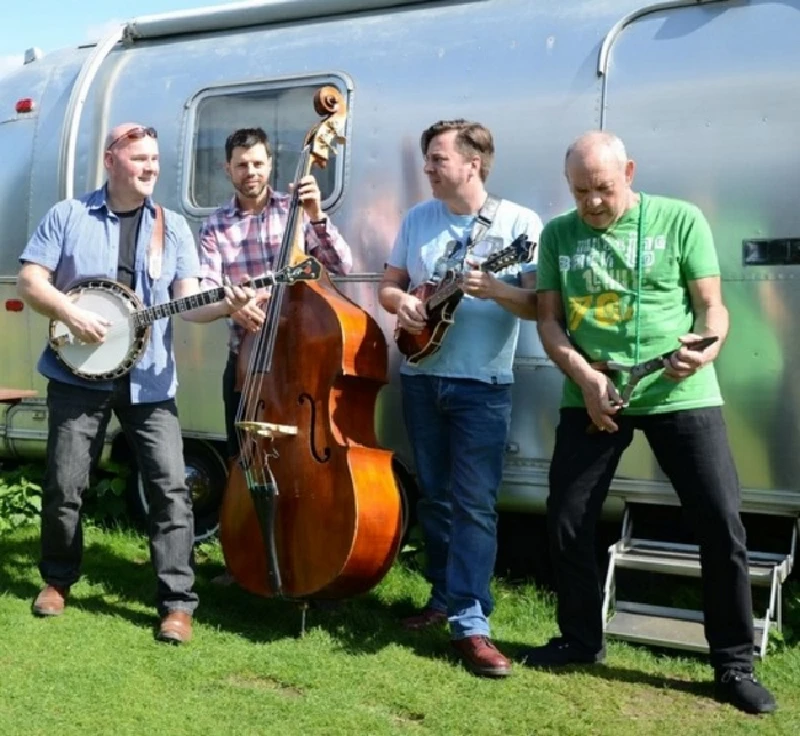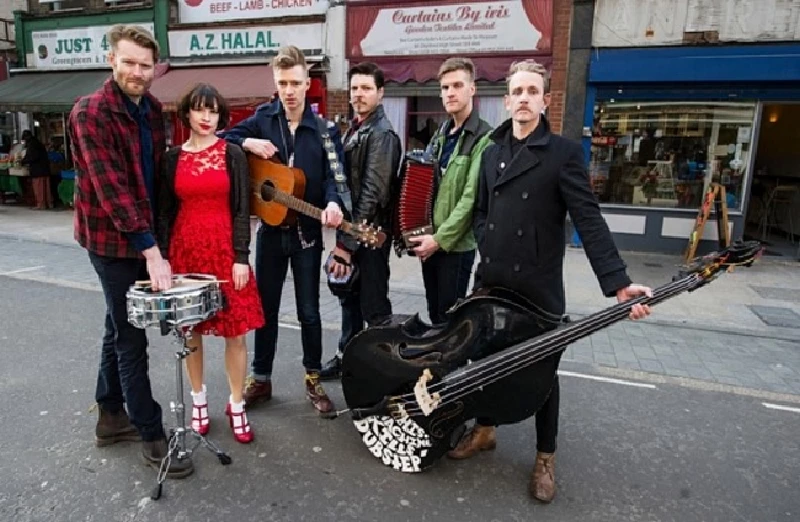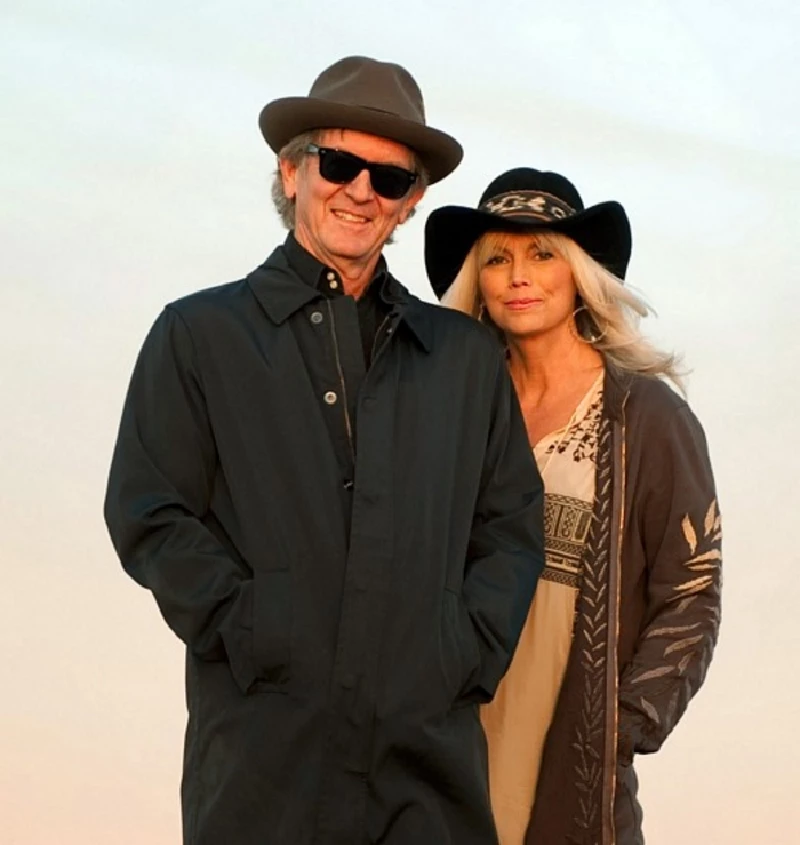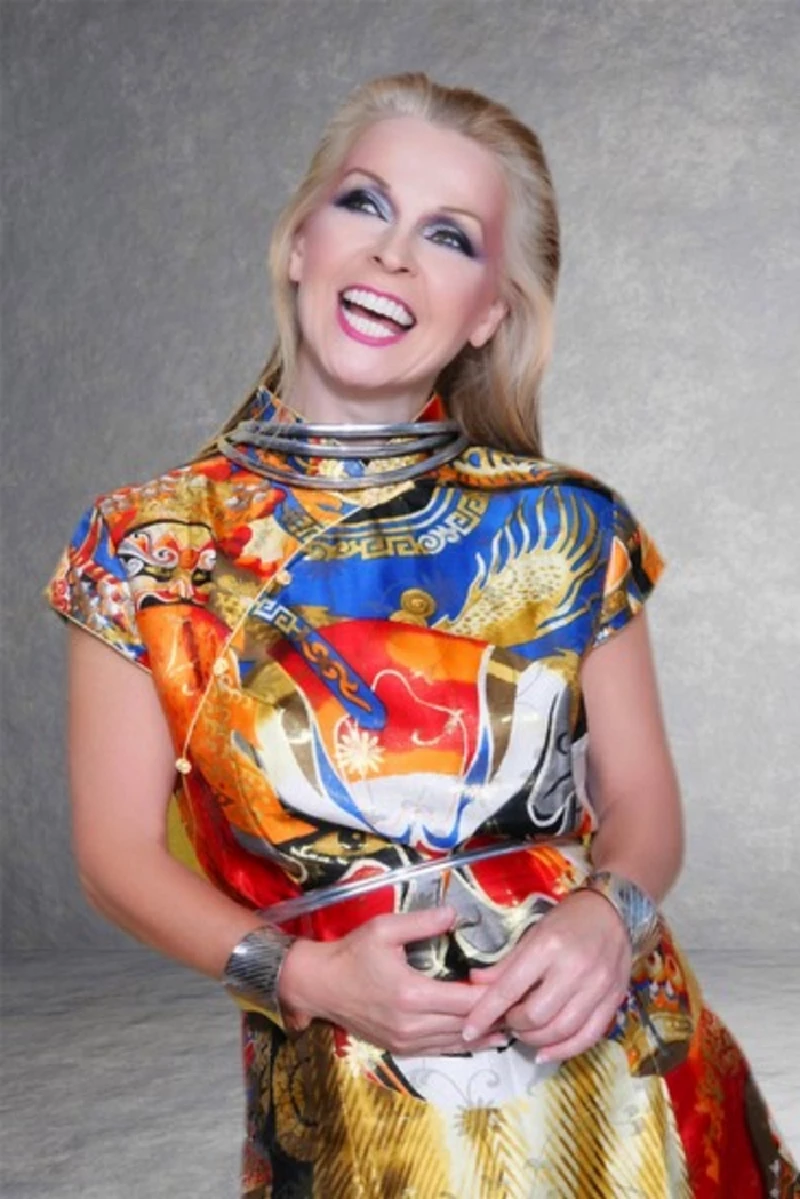 live reviews
---
Cropredy, Oxfordshire, 7/8/2014...9/8/2014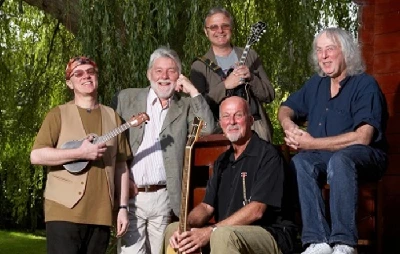 Nick Dent-Robinson enjoys this year's Fairport's Cropredy Convention, which as well as Fairport Convention also saw sets from Chas 'n' Dave, Marillion, Steve Hackett's Genesis Extended and remarkable Welsh singer-songwriter Deborah Rose
favourite album
---
Rising for the Moon (2013)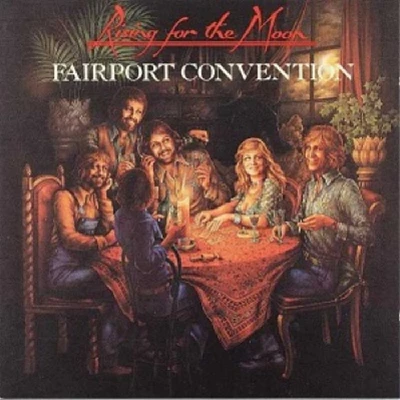 In our 'Re:View' series, in which our writers look back on classic albums from the past, Andy Cassidy examines Fairport Convention's 1975 album 'Racing to the Moon', which was the last of their albums to feature Sandy Denny and which has just been released in a new double CD edition
reviews
---
What We Did On Our Saturday (2018)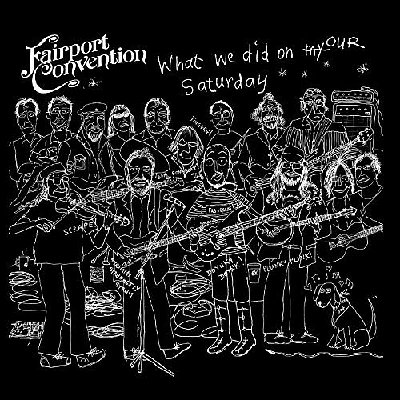 Enjoyable career-spanning live album from influential folk act Fairport Convention recorded last year during their fiftieth anniversary at their annual Cropredy Convention in North Oxfordshire
Live 1974 (2016)
related articles
---
: Profile (2021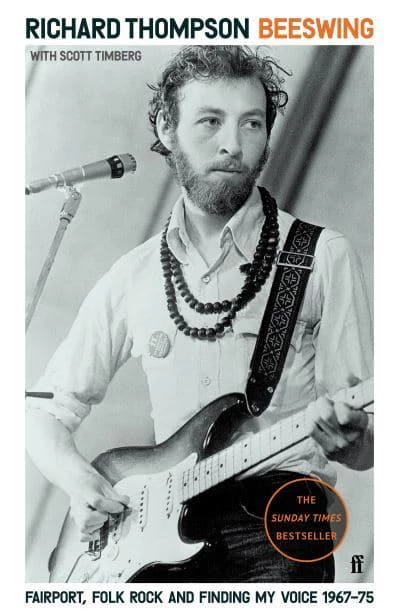 Nicky Crewe finds that the eagerly anticipated memoir from Fairport Convention co-founder Richard Thompson is a beautifully written and evocative reminder of a memorable time in his life.
Dave Swarbrick: Interview (2014)
Pennyblackmusic Regular Contributors
---