---
published: 17 / 10 / 2016
---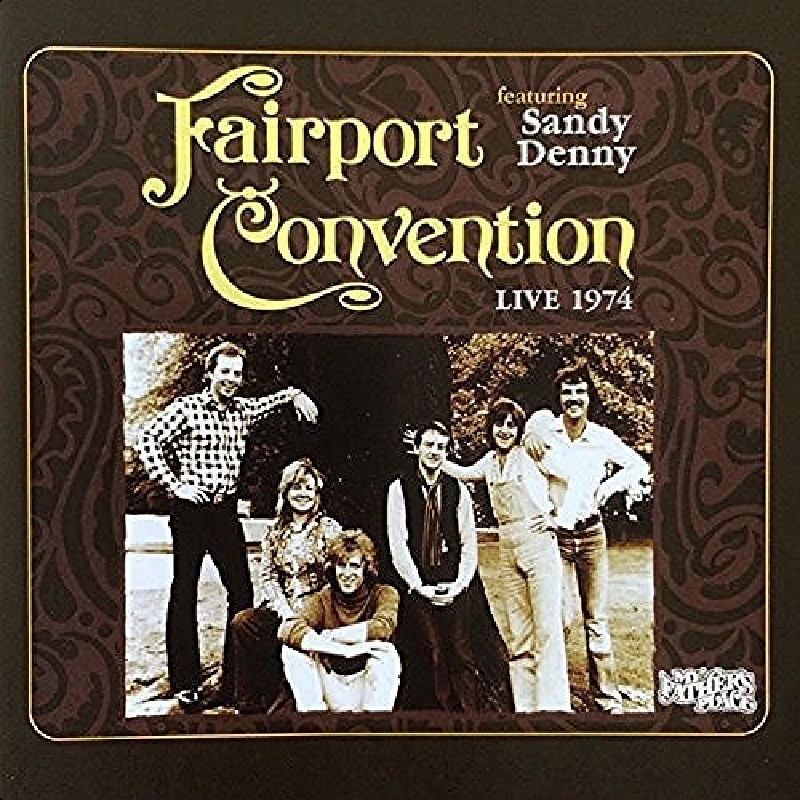 intro
Fabulous folk gem from the legendary Fairport Convention featuring the late Sandy Denny on lead vocals recorded live in New York in 1974
"Sorry, we're a bit late," says Sandy Denny as Fairport Convention open the show recorded in My Father's Place, New York over forty years ago. The album was recorded just three years before her tragic death in 1978 at the age of just thirty-one. Her almost angelic vocals give no hint of what was to come, and it's hard for me not to feel a personal connection to Denny. At the same age we both suffered brain haemorrhages but only one of us survived. I first became aware of Fairport Convention in 2004 when my future father-in- law bought my then boyfriend, his brother and I tickets to come and see the band to help celebrate his birthday. I've got to say that the idea of a seated folk concert didn't have me jumping up and down with excitement, and I really had no idea what to expect as we settled into our seats. Two hours later I was a firm fan. 'Meet on the Ledge' moved me from the moment I heard it and remains probably my favourite track, nudging the deliciously scandalous 'Matty Groves' into second place. Who knew old English folk songs could be so juicy? Back then, full of the arrogance of youth (and a working body), the idea of sitting down to listen to music flat out confused me, and all the way through the concert there was a lot of toe tapping and seat shuffling in time to the music going on. Sitting down did give me the opportunity to take in how many and how skilful the members of the band are (and always have been.) I remember being struck with how democratic an operation it seemed. No one person tried to command the spotlight. They played together and their joy in doing so was very evident. That same feeling comes across so strongly in this live album too. Opener 'Matty Groves' is as enjoyable as ever, and as with the rest of this album the quality of the live recording both technically and auditorily is excellent. So many live albums are a disappointment to at least some degree, either technically lacking or highlighting performance lows. Here the band joke between themselves and the audience, and you end up feeling like they are perhaps just hanging out together as so relaxed is the performance. The playlist includes 'Like an Old Fashioned Waltz', the title track of Denny's solo album released the same year, and the song 'John The Gunn' which she had recorded with the band Fatheringay for their then unreleased and uncompleted second album. That band featured her husband Trevor Lucas who was also a member of Fairport Convention when this album was recorded on rhythm guitar and additional vocals. The list of musicians who have been part of Fairport Convention over the years is so extensive that it feels important to clarify who else was present for this recording. Dave Swarbrick (fiddle, mandolin and vocals); Jerry Donahue (lead guitar); Dave Pegg (bass, mandolin and vocals) and drummer Dave Mattacks complete the line up. 'Dirty Linen' is an instrumental track dedicated to a friend who "just kicked his wife out" which gets a couple of approving whoops from the audience. 'Brilliancy Medley/Cherokee Shuffle' make me want to dance and, judging by Denny's comments, the audience in New York felt that too. 'The Ballad of Ned Kelly' is one occasionally thrown in the set. Apparently "it's not exactly a Fairport number but it has relatives in that direction", and was one of the few tracks the whole band knew when they got together. It's not clear who is speaking at this point, but he does name check it incorrectly as 'Old Jack Donahue' before correcting himself. This is the kind of thing that gets edited out these days, and I love that everything has been left exactly as it happened. 'Hexhamshire Lass' is as upbeat as 'John The Gunn' is down, a more considered and dramatic number. Bob Dylan's "Down in the Flood' adds a certain funky edge to proceedings and closing number 'Sir B McKenzie' is a flurry of fiddles and palms surely burning from all the clapping. If I have one minor niggle, it that the end of the track feels prematurely cut short. It's a straight cut to silence and it jars a little. All in all this album would serve as a great introduction to the band and as a valuable contribution to the collection of a firm Fairport fan.
Track Listing:-
1
Matty Groves
2
Solo
3
I'll Take a Long Time
4
Dirty Linen
5
Brilliancy Medley / Cherokee Shuffle
6
Like an Old Fashioned Waltz
7
The Ballad of Ned Kelly
8
Hexhamshire Lass
9
John the Gun
10
Down in the Flood
11
Sir B. Mckenzie
Band Links:-
http://www.fairportconvention.com
https://www.facebook.com/Fairportofficial/
https://twitter.com/faircropfest
https://en.wikipedia.org/wiki/Fairport_Convention
Label Links:-
http://www.floatingworldrecords.co.uk/labels/retroworld/
https://www.facebook.com/floating.worldrecords
https://twitter.com/floatingwrecord
live reviews
---
Cropredy, Oxfordshire, 7/8/2014...9/8/2014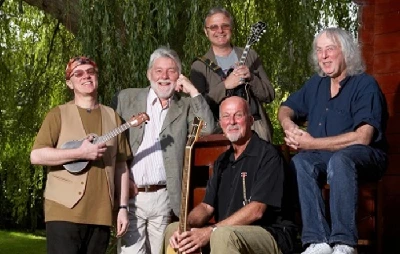 Nick Dent-Robinson enjoys this year's Fairport's Cropredy Convention, which as well as Fairport Convention also saw sets from Chas 'n' Dave, Marillion, Steve Hackett's Genesis Extended and remarkable Welsh singer-songwriter Deborah Rose
favourite album
---
Rising for the Moon (2013)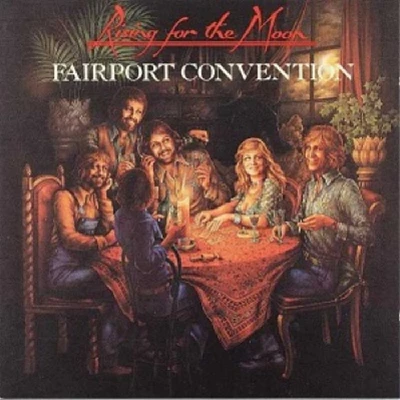 In our 'Re:View' series, in which our writers look back on classic albums from the past, Andy Cassidy examines Fairport Convention's 1975 album 'Racing to the Moon', which was the last of their albums to feature Sandy Denny and which has just been released in a new double CD edition
reviews
---
What We Did On Our Saturday (2018)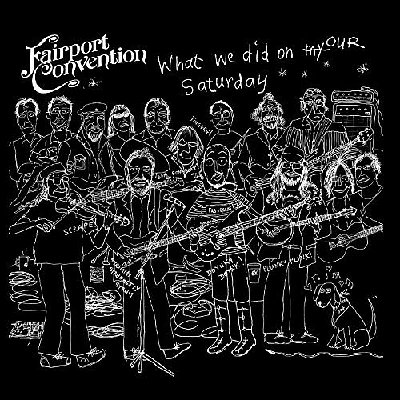 Enjoyable career-spanning live album from influential folk act Fairport Convention recorded last year during their fiftieth anniversary at their annual Cropredy Convention in North Oxfordshire
related articles
---
: Profile (2021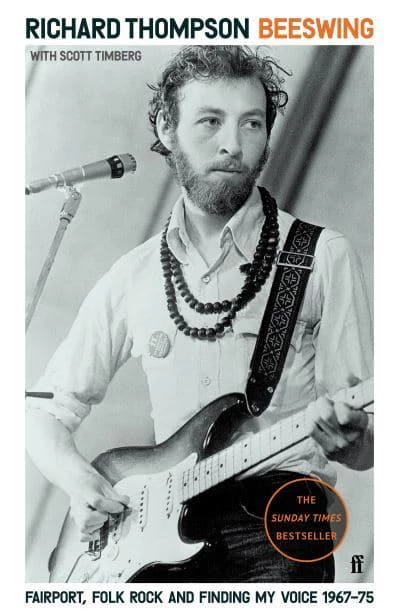 Nicky Crewe finds that the eagerly anticipated memoir from Fairport Convention co-founder Richard Thompson is a beautifully written and evocative reminder of a memorable time in his life.
Dave Swarbrick: Interview (2014)
Pennyblackmusic Regular Contributors
---