---
Fairport Convention
-

Cropredy, Oxfordshire, 7/8/2014...9/8/2014
published: 9 / 8 / 2014
---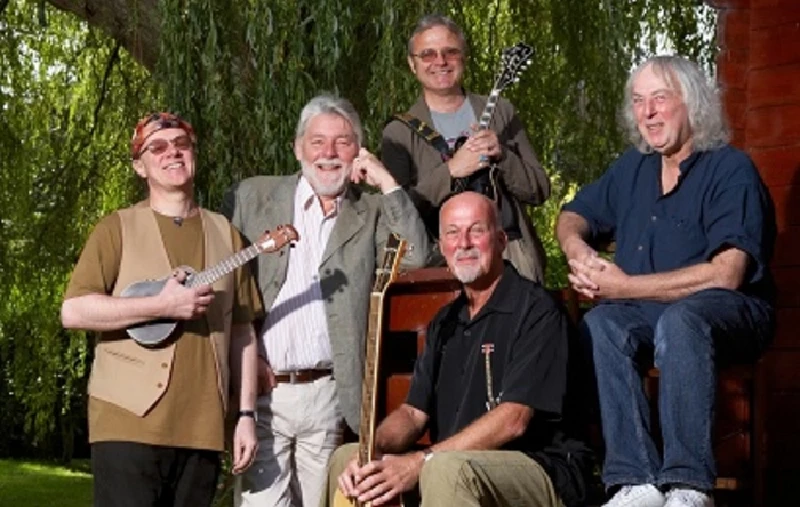 intro
Nick Dent-Robinson enjoys this year's Fairport's Cropredy Convention, which as well as Fairport Convention also saw sets from Chas 'n' Dave, Marillion, Steve Hackett's Genesis Extended and remarkable Welsh singer-songwriter Deborah Rose
This year's Cropredy festival was hailed as "one of the best" by Fairport Convention themselves. It was a sell-out, and the box office had to close a fortnight before the gates opened because the site had reached its licensed capacity. "This was a milestone for us," Festival Director Gareth Williams said. "We had a very eclectic line-up and musically this was one of the best bills ever. The audience obviously thought so too." Despite yellow weather warnings for Oxfordshire, fans at Cropredy escaped with just a few rain showers as the tail end of Hurricane Bertha crossed the British Isles. It was a bit damp during Chas'n'Dave's stellar performance on Friday evening – but their energy levels are such that this didn't remotely quell the huge enthusiasm of the crowd for these two veteran performers. And the rain showers during the Australian Pink Floyd Show later that night seemed somehow to add to the performance, making the band's incredible light effects even more magical. Apart from Fairport's own traditionally powerful contribution - which seems if anything to improve as the years go by, incredible as that might seem - other high spots were the Welsh singer-songwriter Deborah Rose whose ethereal music, enchanting arrangements and pure, clear voice made for a hauntingly atmospheric set; Irish folk singer Cara Dillon who, with husband Sam Lakeman, captivated the crowd as she always does everywhere, plus vintage performer Al Stewart whose 'Year of the Cat' finale had everyone up and cheering just as it would have done some four decades ago! Marillion delivered powerfully, and Steve Hackett's Genesis Extended was a popular addition, too. The Swedish (though UK-based) Americana musician Benjamin Folke Thomas impressed with his superfast guitar picking and rich baritone vocals, while Edwina Hayes, Richard Digance and the Scottish band Capercaillie all drew richly deserved applause and appreciation for their very different contributions. Faces in the crowd included Radio 2's 'Whispering' Bob Harris who never misses a Cropredy, Tim Rice, Kate Bush, Eliza Doolittle, Cara Delevingne with her musican friend Will Heard, as well as Cropredy regular Robert Plant who was spotted cheerfully acting as unpaid roadie, helping the young Deborah Rose carry her guitar and kit. But that is typical of Cropredy. The atmosphere and relaxed informality is what makes this event so special. It is why so many people return to these North Oxfordshire fields year after year. Now the work starts planning ahead for next year's event which will run from Thursday 12 August to Saturday 15 August. For further details visit www.fairportconvention.com.
Article Links:-
http://www.fairportconvention.com
Band Links:-
http://www.fairportconvention.com
https://www.facebook.com/Fairportofficial/
https://twitter.com/faircropfest
https://en.wikipedia.org/wiki/Fairport_Convention
Picture Gallery:-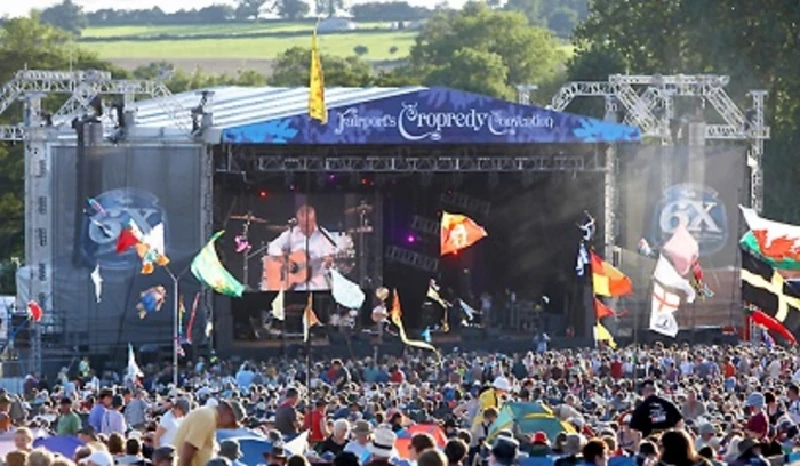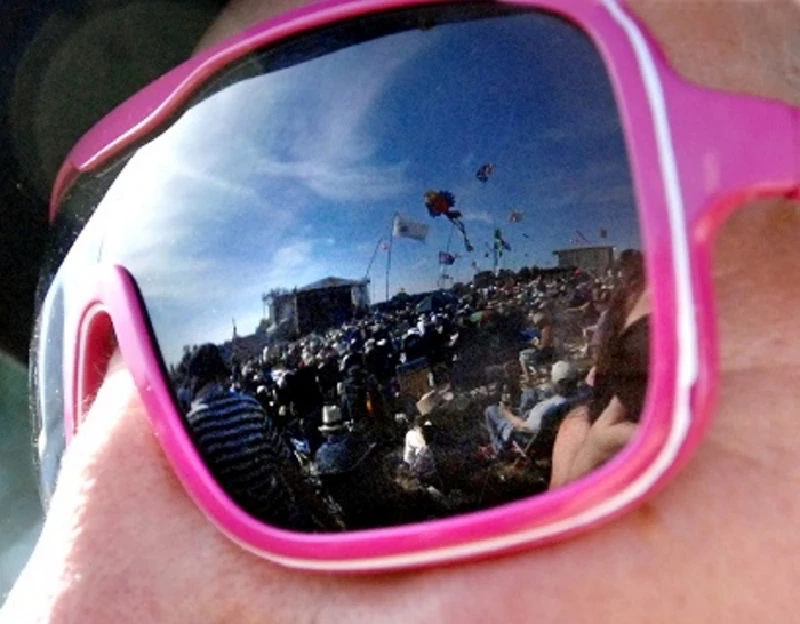 favourite album
---
Rising for the Moon (2013)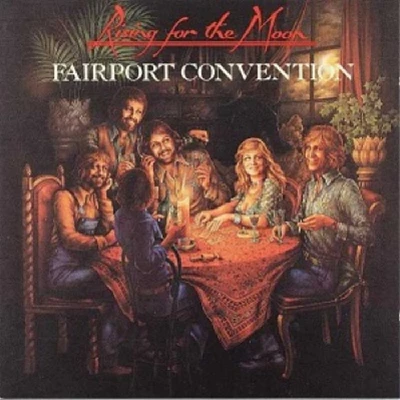 In our 'Re:View' series, in which our writers look back on classic albums from the past, Andy Cassidy examines Fairport Convention's 1975 album 'Racing to the Moon', which was the last of their albums to feature Sandy Denny and which has just been released in a new double CD edition
reviews
---
What We Did On Our Saturday (2018)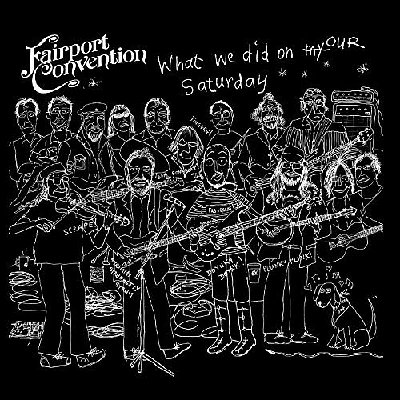 Enjoyable career-spanning live album from influential folk act Fairport Convention recorded last year during their fiftieth anniversary at their annual Cropredy Convention in North Oxfordshire
Live 1974 (2016)
related articles
---
: Profile (2021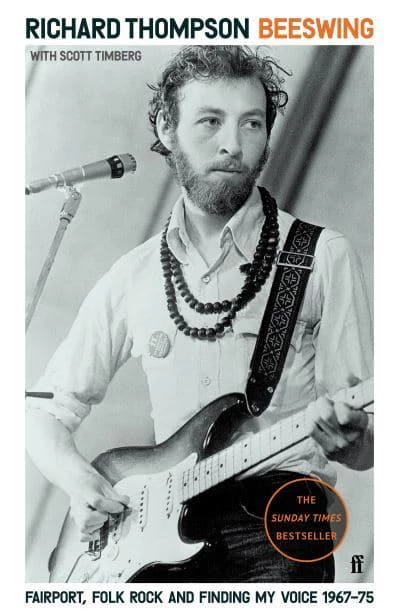 Nicky Crewe finds that the eagerly anticipated memoir from Fairport Convention co-founder Richard Thompson is a beautifully written and evocative reminder of a memorable time in his life.
Dave Swarbrick: Interview (2014)
Pennyblackmusic Regular Contributors
---