---
published: 31 / 8 / 2013
---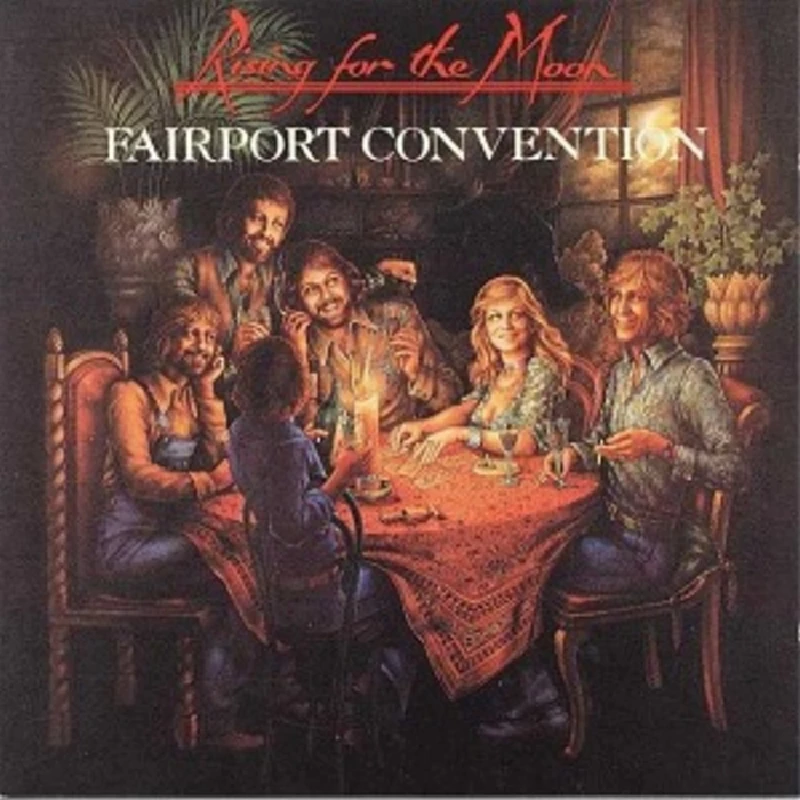 intro
In our 'Re:View' series, in which our writers look back on classic albums from the past, Andy Cassidy examines Fairport Convention's 1975 album 'Racing to the Moon', which was the last of their albums to feature Sandy Denny and which has just been released in a new double CD edition
I'm consistently amazed at the changes that bands go through over time. Fairport Convention are a perfect example of this, and, it has to be said straight off the bat, that if one is to judge 1975's 'Rising for the Moon' alongside 1969's 'Liege & Lief' and 'Unhalfbreaking', 'Rising for the Moon' is always going to come off as a poor relation. That said, it's actually a pretty decent album. It's also a worthwhile musical document, as it was Sandy Denny's last album with the group. For me though, as enjoyable as the album is, the real selling point of this new deluxe edition is the live second CD. The album proper's highlights, for me, are the Sandy Denny tracks, of which the title track and the epic album closer 'One More Chance' are standouts. Despite Denny's off-stage problems at the time, her writing was at a high ebb during this period, and her voice throughout the album is simply sublime. Dave Swarbrick's vocals on the poppy 'Let it Go' are superb, and Trevor Lucas' rare vocal on 'Iron Lion' is a treat. The first disc is completed with five unreleased tracks, a live performance of 'White Dress' and demos or alternative versions of' Dawn', 'What is Time', 'After Hallowe'en' and 'The King and Queen of England'. The second disc, for me, is the real treasure here, capturing a live performance at London's Troubadour. The performance is a belter, and the recording gives a real sense of the occasion. I particularly enjoyed such English folk classics as Buddy Holly's 'That'll be the Day', Bob Dylan's 'Down in the Flood', and 'Six Days on the Road' as made famous by Dave Dudley and Taj Mahal among others. Joking aside, the performance, both of their own material and that from other sources, is superb. Denny's vocals on 'Crazy Lady Blues' are absolutely outstanding. While by no means my favourite Fairport Convention album, getting to know 'Rising for the Moon' again was a massively enjoyable experience. I would probably say that 'Rising for the Moon' is a good album rather than a great album, but coupled with the live CD, it becomes a welcome addition to any collection.
Track Listing:-
Band Links:-
http://www.fairportconvention.com
https://www.facebook.com/Fairportofficial/
https://twitter.com/faircropfest
https://en.wikipedia.org/wiki/Fairport_Convention
Picture Gallery:-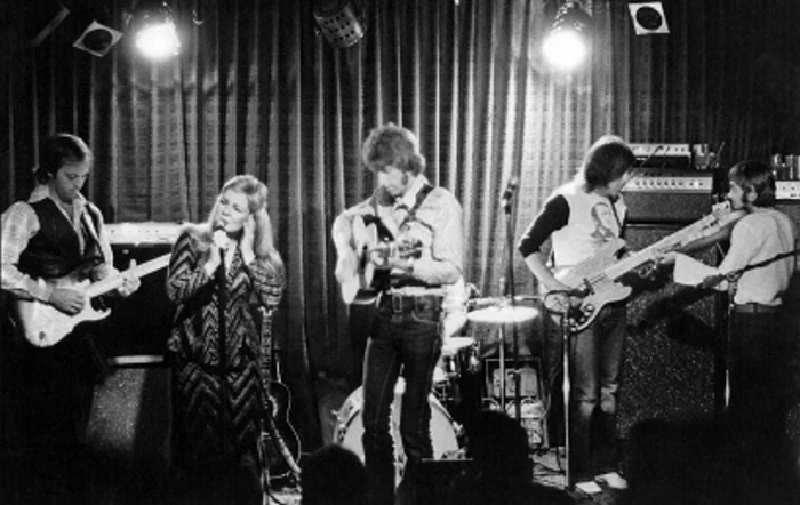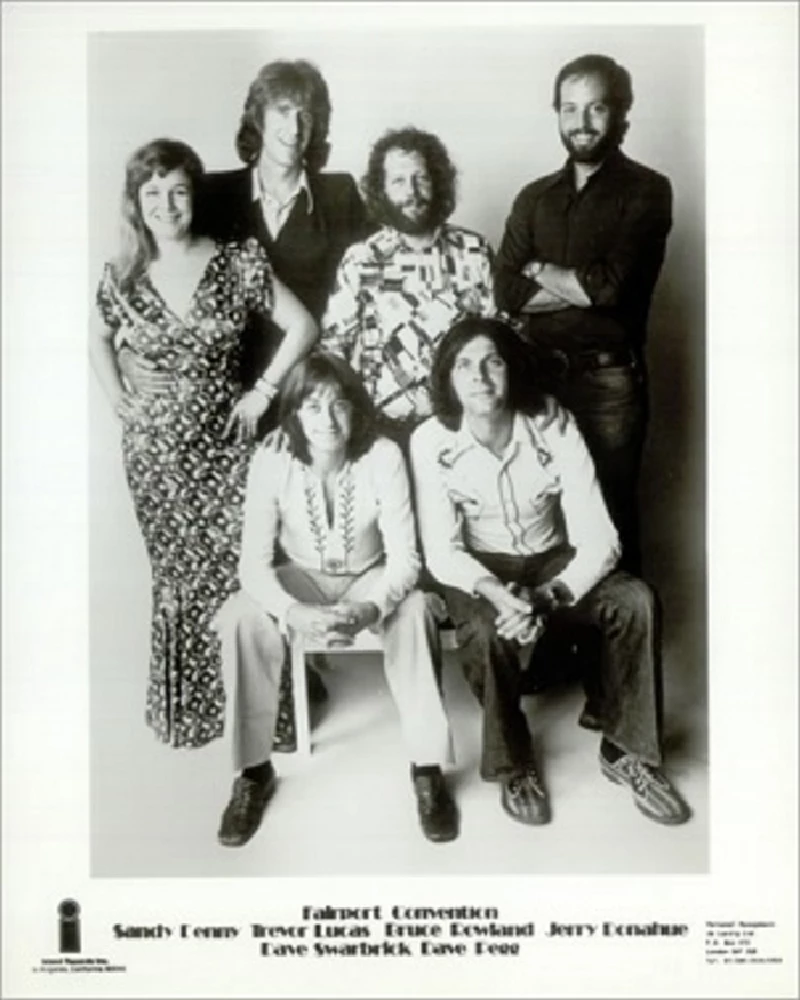 live reviews
---
Cropredy, Oxfordshire, 7/8/2014...9/8/2014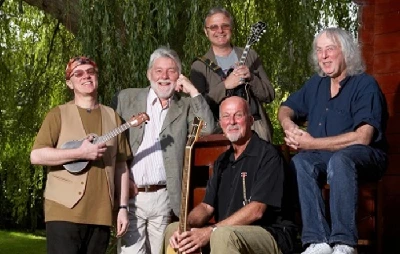 Nick Dent-Robinson enjoys this year's Fairport's Cropredy Convention, which as well as Fairport Convention also saw sets from Chas 'n' Dave, Marillion, Steve Hackett's Genesis Extended and remarkable Welsh singer-songwriter Deborah Rose
reviews
---
What We Did On Our Saturday (2018)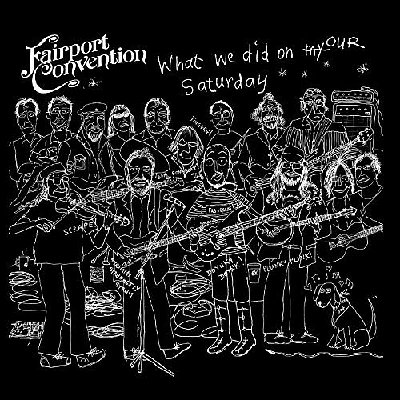 Enjoyable career-spanning live album from influential folk act Fairport Convention recorded last year during their fiftieth anniversary at their annual Cropredy Convention in North Oxfordshire
Live 1974 (2016)
related articles
---
: Profile (2021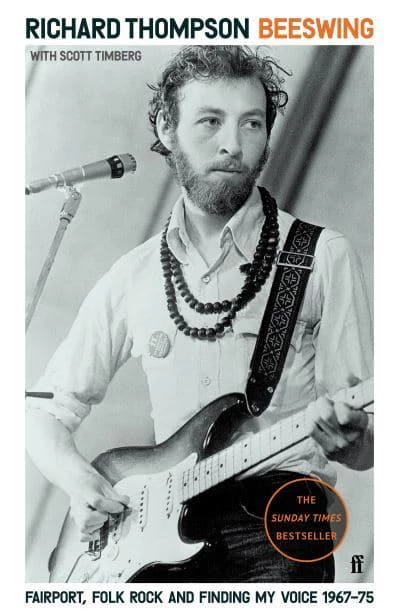 Nicky Crewe finds that the eagerly anticipated memoir from Fairport Convention co-founder Richard Thompson is a beautifully written and evocative reminder of a memorable time in his life.
Dave Swarbrick: Interview (2014)
Pennyblackmusic Regular Contributors
---