---
published: 24 / 8 / 2018
---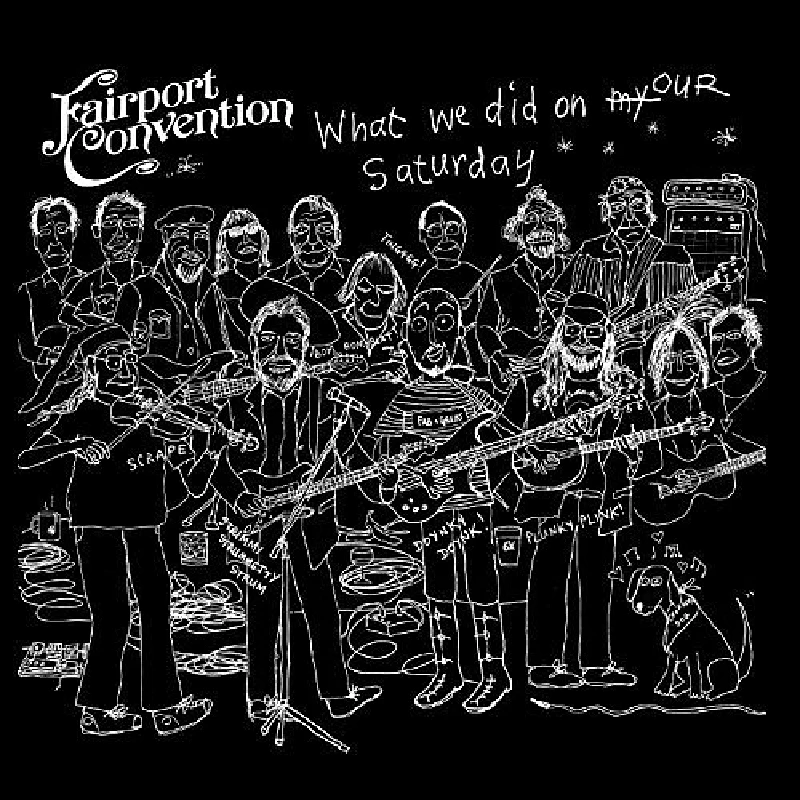 intro
Enjoyable career-spanning live album from influential folk act Fairport Convention recorded last year during their fiftieth anniversary at their annual Cropredy Convention in North Oxfordshire
This album - recorded live at the band's own music festival, the Fairport Cropredy Convention in North Oxfordshire on Saturday 12 August last year - celebrates Fairport's golden anniversary. Its twenty-five tracks span the band's whole history from their start in 1967 (during the Summer of Love) to their latest studio album. The title and sleeve artwork pay homage to Fairport's second album, 'What We Did On Our Holidays'. 'What We Did On Our Saturday' not only features Fairport's current line-up but also includes performances by virtually all the surviving former members of the band who appeared on stage to help celebrate the fiftieth anniversary. Among them are Richard Thompson, Ashley Hutchings, Dave Mattacks, Judy Dyble, Maartin Allcock and Iain Matthews. Other guest artists include Ralph McTell, P J Wright, Sally Barker and Chris White. This album really captures the unique atmosphere and spirit of Cropredy and will be hugely popular with the legions of Fairport fans. The current Fairport line-up comprises original band member Simon Nicol (guitar and vocals), Dave Pegg (bass guitar and vocals), Chris Leslie (fiddle, mandolin and vocals), Ric Sanders (violin and vocals) plus Gerry Conway on drums and percussion. Many artists have been influenced by Fairport Convention over the years and admirers of the band range from members of Led Zeppelin, Genesis and Pink Floyd to Joe Brown and Seth Lakeman. Fairport's seminal albums 'Unhalfbricking' and 'Liege and Lief' (both released in 1969) originated the British folk-rock genre. The band has won a coveted BBC Lifetime Achievement Award whilst BBC Radio 2 listeners voted 'Liege and Lief' "The Most Influential Folk Album of All Time". This year's Fairport Cropredy Convention is at the usual North Oxfordshire venue and runs from 9 to 11 August.
Track Listing:-
1
Time Will Show the Wiser (Live)
2
Reno Nevada (Live)
3
Suzanne (Live)
4
Farewell Farewell (Live)
5
Crazy Man Michael (Live)
6
Come All Ye (Live)
7
The Deserter (Live)
8
The Lark in the Morning Medley (Live)
9
Tam Lin (Live)
10
Walk Awhile (Live)
11
Poor Will and the Jolly Hangman (Live)
12
Sloth (Live)
13
Now Be Thankful (Live)
14
Fotheringay (Live)
15
Ned Kelly (Live)
16
Rising for the Moon (Live)
17
White Dress (Live)
18
A Surfeit of Lampreys (Live)
19
The Hiring Fair (Live)
20
The Hexhamshire Lass (Live)
21
Who Knows Where the Time Goes? (Live)
22
Our Bus Rolls On (Live)
23
Dirty Linen (Live)
24
Matty Groves (Live)
25
Meet on the Ledge (Live)
Band Links:-
http://www.fairportconvention.com
https://www.facebook.com/Fairportofficial/
https://twitter.com/faircropfest
https://en.wikipedia.org/wiki/Fairport_Convention
live reviews
---
Cropredy, Oxfordshire, 7/8/2014...9/8/2014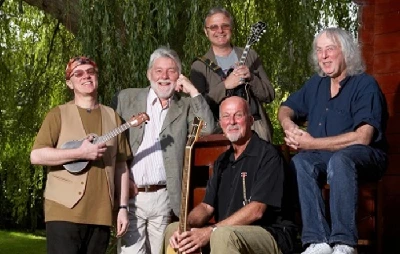 Nick Dent-Robinson enjoys this year's Fairport's Cropredy Convention, which as well as Fairport Convention also saw sets from Chas 'n' Dave, Marillion, Steve Hackett's Genesis Extended and remarkable Welsh singer-songwriter Deborah Rose
favourite album
---
Rising for the Moon (2013)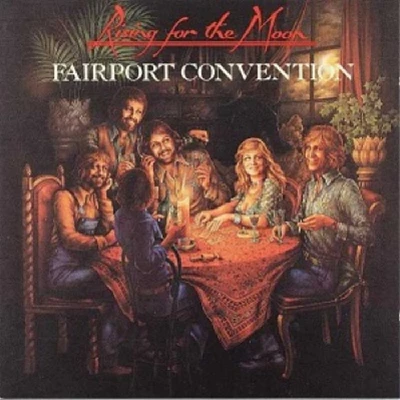 In our 'Re:View' series, in which our writers look back on classic albums from the past, Andy Cassidy examines Fairport Convention's 1975 album 'Racing to the Moon', which was the last of their albums to feature Sandy Denny and which has just been released in a new double CD edition
reviews
---
Live 1974 (2016)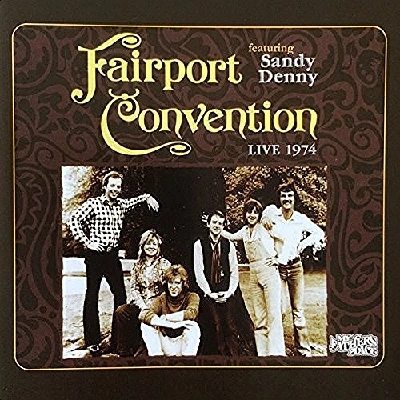 Fabulous folk gem from the legendary Fairport Convention featuring the late Sandy Denny on lead vocals recorded live in New York in 1974
related articles
---
: Profile (2021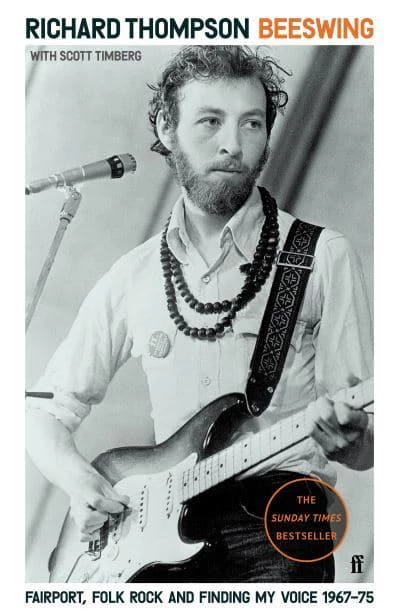 Nicky Crewe finds that the eagerly anticipated memoir from Fairport Convention co-founder Richard Thompson is a beautifully written and evocative reminder of a memorable time in his life.
Dave Swarbrick: Interview (2014)
Pennyblackmusic Regular Contributors
---