---
published: 13 / 9 / 2012
---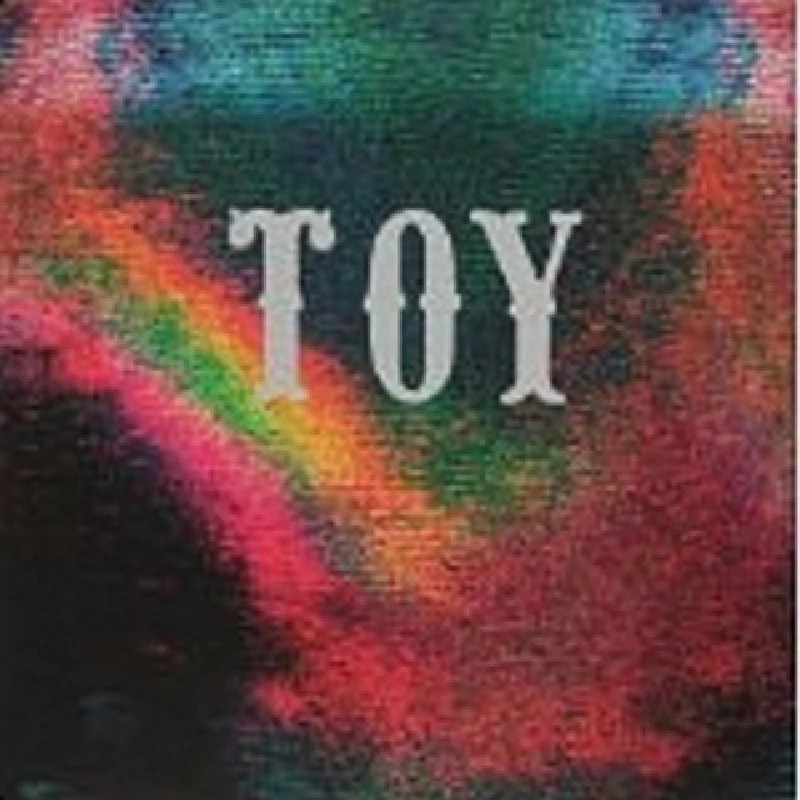 intro
Fantastic debut album from acclaimed psychedelic-influenced London-based outfit, TOY
I fell deeply in love with psychedelic band TOY through word of mouth before even hearing them, and went through a fight to buy their debut 12 inch, 'Left Myself Behind'/'Clock Chime' which isn't even on the album. After all that, how does their debut LP measure up? It is absolutely fantastic! How could it not be? It opens with 'Colours Running Out', which is catchy and edgy, with a vocal from Tom Dougall the best side of the 1980s. It has a shoegaze edge, but combines this with a huge hint of baggy. It also recalls the Beatles during their 'Magical Mystery Tour' period, being psychedelic, mystical, and having a similarly progressive groove. 'Dead and Gone' is their third single, and was originally limited to 1,000 copies on 12 inch with an Andrew Weatherall remix on its flip side. It is elegant and retro in tone, and twenty five years before should have come out on a pre-fame Creation Records. 'Lose My Way' is a dreamy indie number that fills my head with heavenly thoughts of happier days and musical delights from my youth. 'Drifting Deeper' is more psychedelic in tone and has an element of prog. It is a mind trip of a number with a killer groove. 'Motoring' was the second single, and appeared on super limited white vinyl then had a black repress. It is like a classy Echo and the Bunnymen number, trippy with a groove to carry it along to. 'Heart Skips a Beat' has you swaying along to it, and, a total joy, is as baggy as the Teardrop Explodes. 'Strange' sounds like the Jesus and Mary Chain in its minimal delivery, while 'Make It Mine' is a drifting and blissful psychedelic number. 'OMNI' is like an eerie horror film soundtrack, simple but cool, while 'Walk Up to Me' is dark and moody, like the best 1967 trip. 'Kopter' ends the album and, carrying on forever, is fast paced and groovy, a combination of indie pop and shoegaze. An absolutely breathtaking album!
Track Listing:-
1
Colours Running Out
2
Reasons Why
3
Dead & Gone
4
Lose My Way
5
Drifting Deeper
6
Motoring
7
My Heart Skips A Beat
8
Strange
9
Make It Mine
10
Omni
11
Walk Up To Me
12
Kopter
Band Links:-
http://toy-band.com/
https://twitter.com/thebandtoy
https://www.facebook.com/toy.band
Label Links:-
http://www.heavenlyrecordings.com/
https://www.facebook.com/HeavenlyRecordings
https://twitter.com/heavenlyrecs
https://www.youtube.com/user/HeavenlyRecordings
http://heavenlyrecordings.com/emporium/
https://plus.google.com/112376981607361996973
interviews
---
Interview (2012)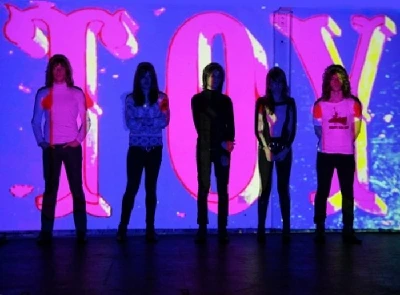 Anthony Strutt speaks to Maxim Barron about acclaimed Korg Delta led five-piece TOY's two recent singles and his band's debut album which will be out later this year.
Pennyblackmusic Regular Contributors
---