---
Heartbreaks
-

Ruby Lounge, Manchester, 6/5/2012
published: 23 / 6 / 2012
---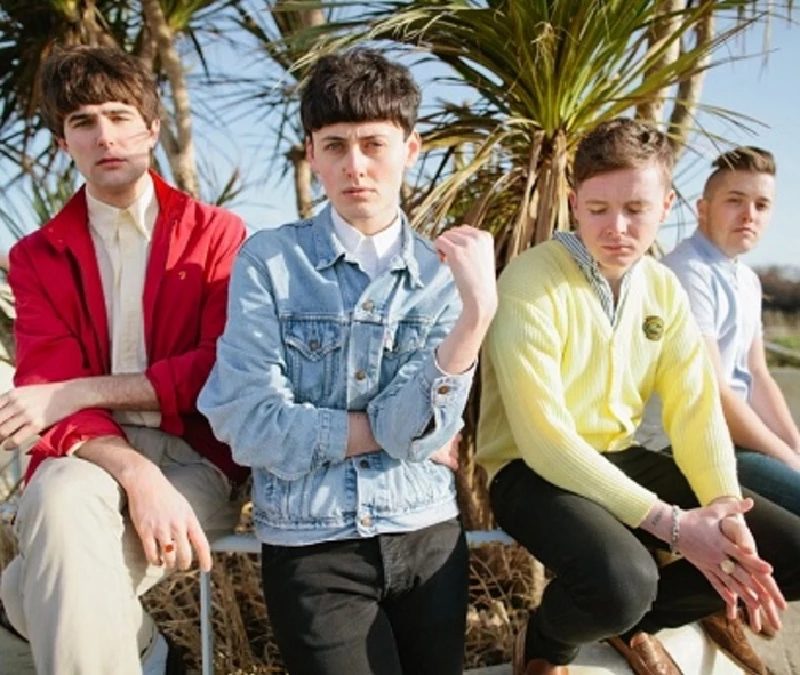 intro
Dixie Ernill develops a crush on the Heartbreaks as the indie-pop band return to their hometown of Manchester
It's a dry Sunday in Manchester and the Ruby Lounge is pretty full with a jubilant crowd fuelled on pre-bank holiday booze and an excellent support set by up and coming Salford band the Cold One Hundred. It's the perfect homecoming gig for a band that have spent a solid 3 years building up a fervent following in their adopted city and beyond into the provinces. Indeed judging by the success of their Record Store Day jaunt round London in a double-decker bus playing impromptu unplugged gigs outside various record shops, it won't be long before they make the capital their own as well. It's of no surprise that a chant of "Heartbreaks, Heartbreaks" rings out in anticipation of the band taking the stage to promote their just released debut LP 'Funtimes' and they do not disappoint one jot. Clearly energized into a frontman of some substance following last Summer's support slots with the original iconic Manchester frontman, Morrissey, Matthew Whitehouse combines a cool confidence that stays the healthy side of arrogance, and showmanship to lead his polished musical cohorts through a wonderful set of first rate C-86 flavoured indie-pop that ticks the key boxes marked the Smiths and Orange Juice and even the lesser known Desert Wolves. Crucially, however, their sound also has their own updated take on this tried and tested formula to create something very special indeed. Drummer Joe Kondras's lyrics are a cut above, cleverly mixing the mundane with the meaningful to bottle something magical that the skilful guitar work of Ryan Wallace (lead) and Deaks (bass) colour superbly. Whitehouse's vocals just put the cherry on top. And so to the action. 'Save Our Souls' opens proceeding to great affect, name dropping the Smiths into the lyrics to reinforce their influences for anyone slow on the uptake, while 'Hand On Heart' is pure 80's pop. Arguably their finest song to date, 'Liar, My Dear', is belted out early before the Edwyn Collins produced 'Remorseful' completes an excellent quartet. Newie 'I Wouldn't Change A Thing' and the unreleased 'Bittersweet' offer the only lull in the set, but only down to the fact that the audience are unable to sing along. In time both will be hailed as classics. A pumped up 'Winter Gardens' gets things back on track and even the slightly weaker 'Polly' sounds awesome tonight. A stripped down version of 'Jealous Don't You Know", delivered by just Wallace and Whitehouse enables everyone to catch their breath in time to go ape to the riotous pop swirl of current single 'Delay, Delay' and set closer 'I Didn't Think It Would Hurt to Think Of You'. 'Gorgeous' is in the set somewhere too, but in all the excitement I can't remember exactly where. The Heartbreaks are now ready to lose the tag of Manchester's best kept secret and gigs like this will go down in folklore.
Band Links:-
https://twitter.com/theheartbreaks
https://www.youtube.com/user/TheHeartbreaks1
https://www.facebook.com/theheartbreaks
https://www.instagram.com/theheartbreaks/
http://theheartbreaks.sandbaghq.com/
Picture Gallery:-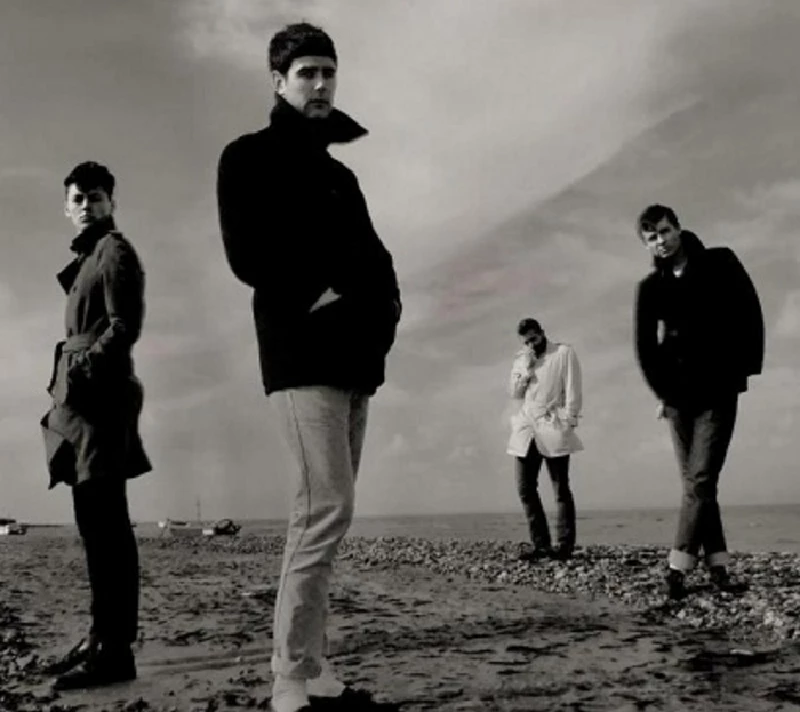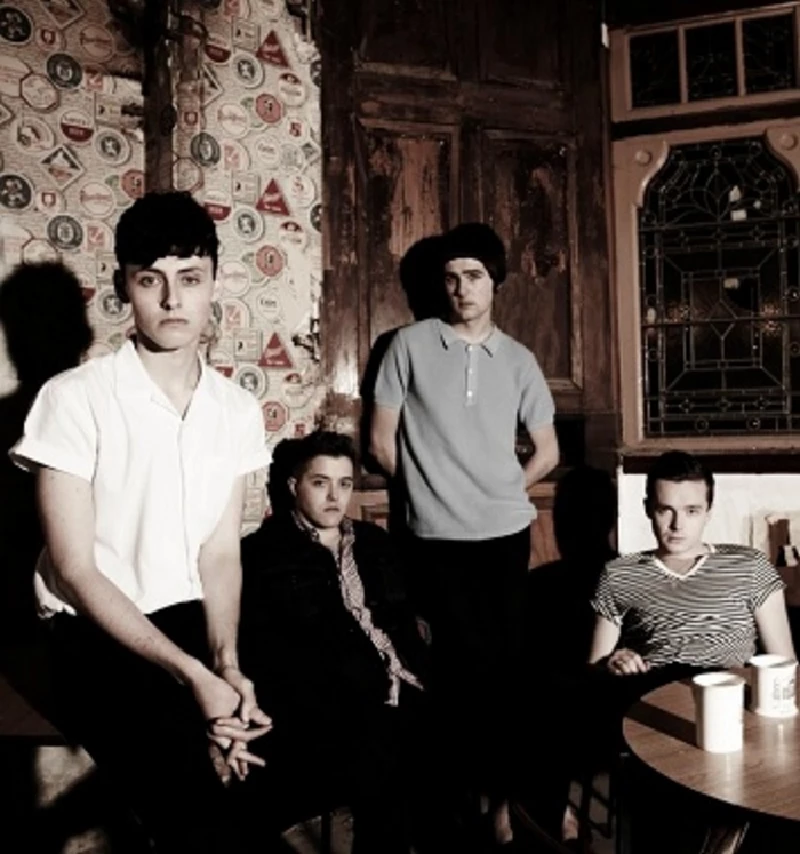 Visitor Comments:-
558

Posted By: Myshkin, London on 26 Jun 2012
Oh look, the latest wannabies, more interested in their hairstyles and desperately appearing to look cool in skinny jeans. In it 'cos it looks cool rather than the music. Just in it for the pose rather than having any great artistic statement to make. Do everyone a favour and just go and join daddy's accountancy firm now. Why put off the inevitable?
---
interviews
---
Interview (2009)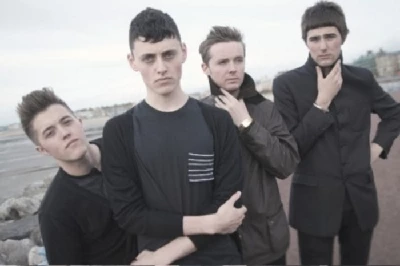 Dixie Ernill speaks to Morecambe-formed, but now Manchester-based band the Heartbreaks, whose music which takes the best elements from the Smiths, Orange Juice, C86 pop bands and sixties girl groups, seems set for major record label success
related articles
---
Toy: Live Review (2020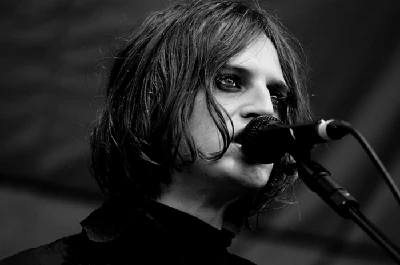 Amanda J Window and her husband spend their wedding anniversary with TOY as the band play a special gig in Manchester.
Pennyblackmusic Regular Contributors
---