---
published: 30 / 4 / 2012
---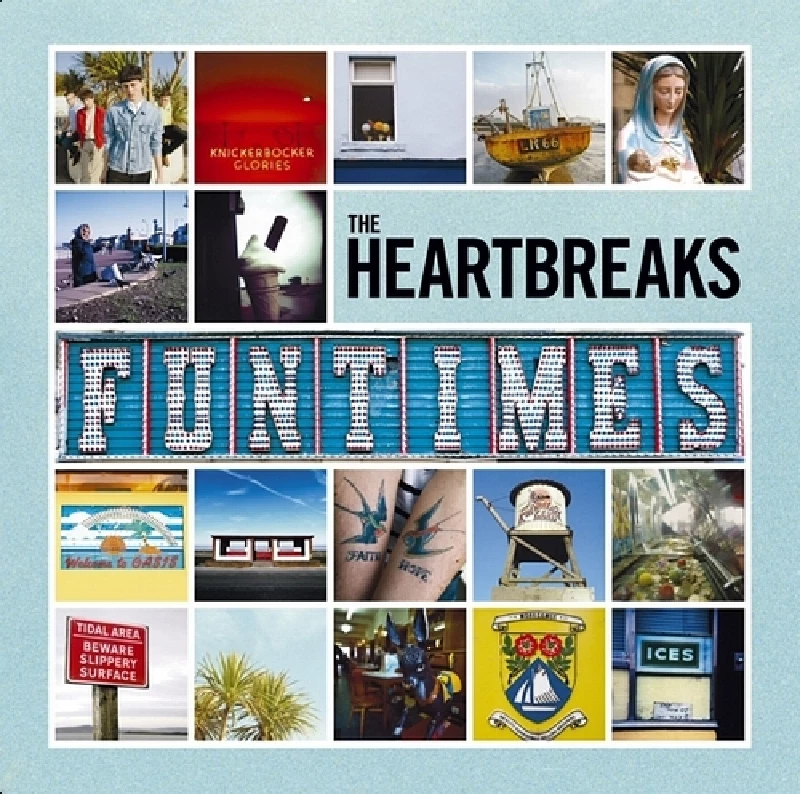 intro
Long-awaited, but fabulous indie pop on debut album from Morecambe-based band the Heartbreaks
What a month it has been for new albums. Bristol veterans the Experimental Pop Band have returned with the excellent 'Vertigo', Allo Darlin' have delivered a stunning second offering in the shape of 'Europe' and to complete a wonderful trio, Morecambe's finest the Heartbreaks have released their long awaited debut 'Funtimes'. Despite forming back in 2009, the band, under the shrewd management of Nian Brindle (who himself enjoyed reasonable success back in the 90's as the drummer in the Milltown Brothers), have been allowed to develop at their own pace and hence haven't been streamrollered into churning out a sub-standard debut just to cash in on the exposure gained from high profile support slots on tours with both Morrissey and Hurts. Fittingly the album opens with arguably their finest track to date and debut single, 'Liar, My Dear', which is the kind of swoonsome jangle-pop nugget that even the aforementioned Morrissey would consider tucking into a bacon butty for the honour of claiming it as his own. At the time of its single release I described it as the best British 7" since 'This Charming Man', and, despite having listened to the song a thousand times since. I still standby by my statement. Obviously, the remaining nine songs are not able to match up to 'Liar, My Dear', but, in testament to just how good this album is, they do run it mighty close on several occasions starting with the excellent 'Delay, Delay' that will shortly become the band's fourth single. Sticking closely to the indie-pop blueprint that runs throughout, 'Delay, Delay' is very reminiscent of forgotten Manchester band the Desert Wolves at their peak. Indeed whilst singer Matthew Whitehouse has often been described as a mix of both Morrissey and Elvis Costello, I believe the nearest likeness is to the Desert Wolves frontman Martin King with a hint of Japan's David Sylvian. 'Hand On Heart'is more 80's mainstream pop in the same bracket at Haircut 100, while 'Winter Gardens' has a wailing Sweet-esque intro before reverting to type. The Edwyn Collins produced 'Remorseful' had previously been wasted as the B-side of the extremely limited 'Jealous, Don't You Know' single, but here it is in all its wonderful Orange Juice indebted glory and is yet another reminder of the clever lyrical styling that are afforded by the band's sole lyricist and drummer, Joseph Kondras. The anthemic and potential surprise summer festival sing-along track 'Jealous, Don't You Know' is, along with 'Liar, My Dear' one of the songs that could easily elevate the band to the kind of status that the Courteeners enjoy and is very much the Heartbreaks' 'Not Nineteen Forever' get out of jail free card. 'Polly'is the one below par moment on the album, sounding to close to the Wonderstuff for my ears, but the likes of 'Gorgeous' and the old live favourite 'Save Our Souls'(which, name-checks the Smiths) help to ensure it is a strong finish that is completed by usual set closer 'I Didn't Think It Would Hurt to Think of You'. Whilst Whitehouse and Kondras may garner most of the plaudits, the solid bass playing of Deaks and the slick guitar work of Ryan Wallace are just as integral to the band's sound and ensure that they are a close-knit unit on a mission to deliver great pop music. There may be nothing ground-breaking about the style of music they produce, but right now there is not a better classic indie-pop guitar band in Britain than The Heartbreaks.
Track Listing:-
1
Liar, My Dear
2
Delay, Delay
3
Hand On Heart
4
Winter Gardens
5
Remorseful
6
Jealous, Don't You Know
7
Gorgeous
8
Polly
9
Save Our Souls
10
I Didn't Think It Would Hurt To Think Of You
Band Links:-
https://twitter.com/theheartbreaks
https://www.youtube.com/user/TheHeartbreaks1
https://www.facebook.com/theheartbreaks
https://www.instagram.com/theheartbreaks/
http://theheartbreaks.sandbaghq.com/
interviews
---
Interview (2009)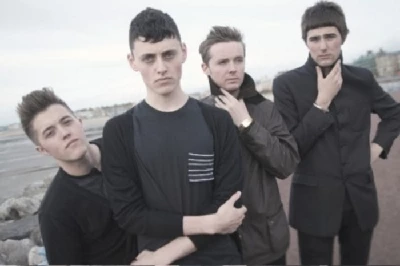 Dixie Ernill speaks to Morecambe-formed, but now Manchester-based band the Heartbreaks, whose music which takes the best elements from the Smiths, Orange Juice, C86 pop bands and sixties girl groups, seems set for major record label success
related articles
---
Toy: Live Review (2020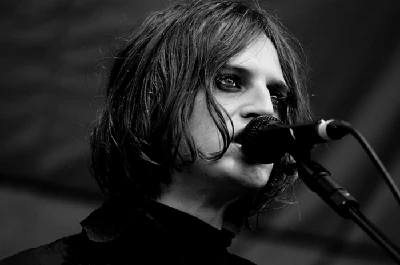 Amanda J Window and her husband spend their wedding anniversary with TOY as the band play a special gig in Manchester.
Pennyblackmusic Regular Contributors
---