---
Lemonheads
-

Ritz, Manchester, 12/2/2019
published: 11 / 3 / 2019
---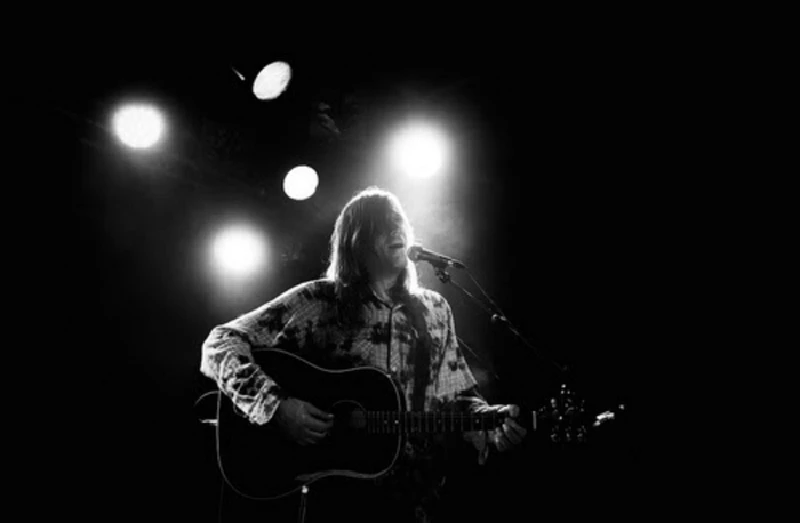 intro
Richard Lewis at the Academy in Manchester watches US alt. rock legends the Lemonheads play a rapidfire set of tracks from across their lengthy career.
Appearing bang on 9 p.m., this year's iteration of US alt. rock legends the Lemonheads are lead onstage by band custodian Evan Dando. Playing to a bigger crowd than their last show at the same venue in 2015, Dando seems better prepared than for his previous visit to Manchester eighteen months ago, a solo gig where he had to source the guitar chords to several songs from a notebook. Proof of their lasting appeal many in the crowd, (including the drummer on stage seemingly), don't look old enough to have been alive during the Lemonheads' halcyon days of 1992-3 when the US alt. rock band ruled the planet. Opening with a canter through 'Hospital' which showcases Dando's ability to match dark lyrical matter (a 1996 stay in rehab) with a breezy melody, the singer's practice of delivering gigs in one near-continuous hit remains. While the Bostonians grew out of their initial punk leanings three albums in, the ethos of not hanging around endures, as aside from a few 'Thank You's', the quartet blaze through twenty-seven songs in seventy-five minutes. Touring to plug their first album in ten years, eclectic covers collection, 'Varshons II', the new rhythm section (as standard with each tour) plus the hardest working man in US indie rock Chris Brokaw, power through evergreens 'Down About It', 'The Great Big No', 'Rudderless' and the title track of 1992 classic 'It's A Shame About Ray'. Following a heads-down-no nonsense boogie through punk blast 'Left For Dead', the rhythm section vacate the stage. Wielding a see-through axe reminiscent of Keith Richards circa 1969, Brokaw adds country-style picking to Dando's acoustic rhythm guitar, as live regulars Gram Parsons' 'Brass Buttons', Victoria Williams' 'Frying Pan' and a countrified rendition of indie rock rampage 'Alison's Starting to Happen' are aired. A bare-bones take of early landmark 'Ride With Me' chimes like an Appalachian folk tune while a gorgeous version of 'The Outdoor Type' delivers one of the night's biggest cheers. With the band back on stage, 'Stove' feels slightly heavy-handed due to the new tubthumper steering the track nearer to metal than power-pop, the greatest song ever written about a cooking appliance could withstand almost any treatment however. 'My Drug Buddy', (simply titled 'Buddy' by nervous Atlantic Records execs on the original pressings of '…Ray') and 'Into Your Arms' supply anthemic singalongs and allow Dando the chance to showcase the enduring strength of his vocals. Possibly the 'Heads greatest song 'Confetti' which sees the singer sticking with his acoustic, requires two passes at the guitar solo with Dando looking up at his bandmates as if to say, "Hang on lads, I'll get it," before nailing it on the second attempt. With Fred Neil cover 'Ba-De-Da' and 'Bit Part' played as a duo for the encore following a "Thanks for coming out" mention and a quick sprint through 'Dawn Can't Decide' the lights go up. Aside from the slight disappointment that live favourite 'Frank Mills' from hippie musical 'Hair' isn't played, as a career overview, on this live form the Lemonheads can't be faulted. Let's just hope thei rnext LP doesn't take another ten years, mind.
Band Links:-
http://www.thelemonheads.net/
https://www.facebook.com/TheLemonheads/
https://twitter.com/thelemonheads
http://www.evandando.co.uk/
https://twitter.com/evan_dando
Have a Listen:-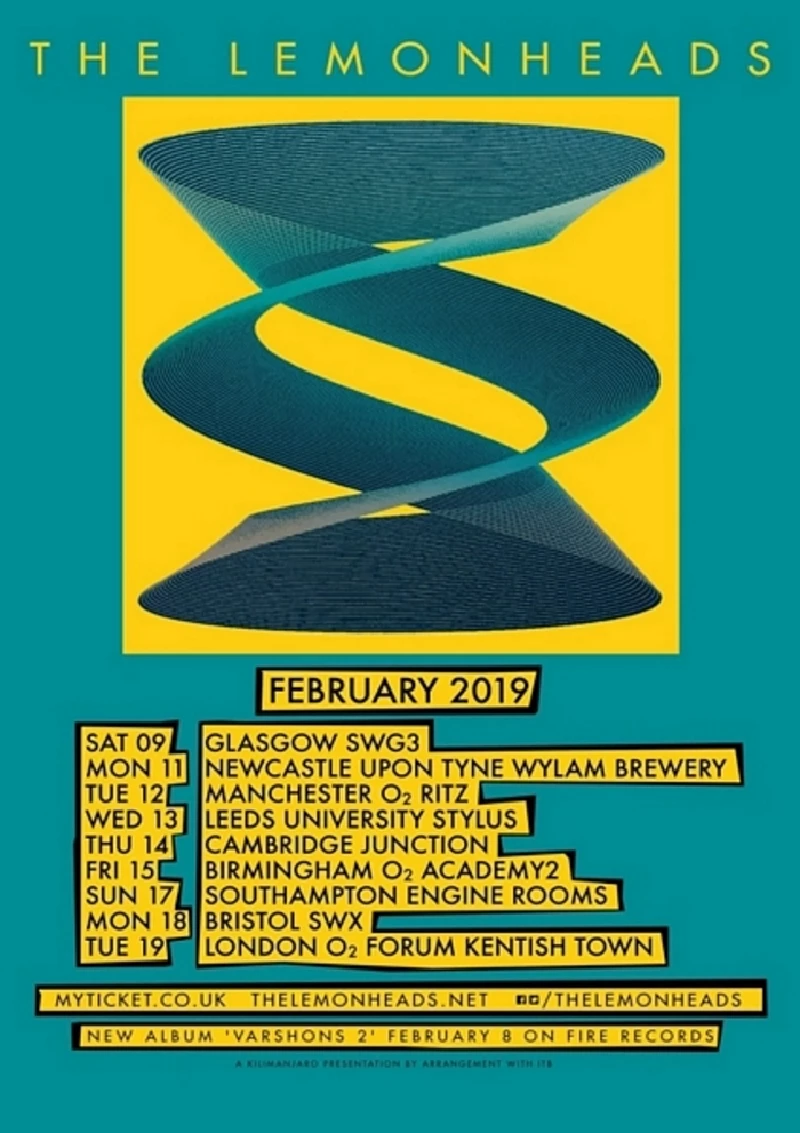 live reviews
---
Ritz, Manchester, 7/10/2015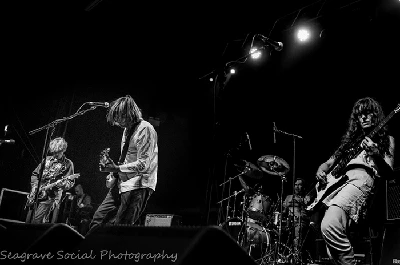 Nineties luminaries The Lemonheads are back in the UK. Billy Seagrave joins them for a show at Manchester's Ritz to see how things have changed
favourite album
---
It's a Shame about Ray (2022)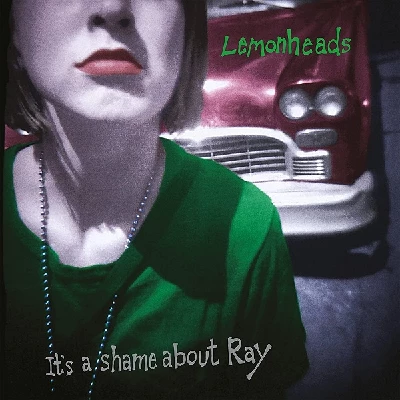 Tommy Gunnarsson finds essential listening a 30th anniversary reissue of iconic US indie rocksters The Lemonheads' fourth album 'It's a Shame about Ray', which includes a bonus disc of B sides and demos.
Pennyblackmusic Regular Contributors
---