---
published: 31 / 8 / 2013
---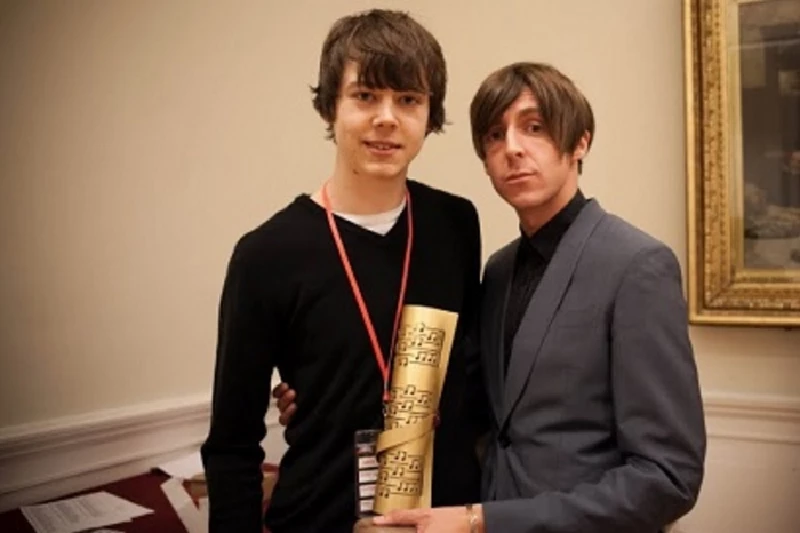 intro
Marie Hazelwood and Harry Sherriff talk to critically acclaimed singer-songwriter Miles Kane at the Liverpool Music Awards about his award-winning second album, 'Don't Forget Who You Are'
Miles Kane's star seems to be in perpetual ascendance. His sophomore album 'Don't Forget Who You Are' was released to mostly positive reviews in June, and a classy Glastonbury appearance got even more people talking about the Squirrel from the Wirral. Pennyblackmusic met up with Miles at the Liverpool Music Awards after he had just won Album of the Year. He was nominated as well for Male Artist of the Year, but surprisingly lost out to Liverpool Soul/R 'n' B rising star Esco Williams. 'Don't Forget Who You Are' is an album that, although co-written with several other songwriters, shows Miles developing and definitely gives a more varied sound, something that was perhaps lacking from his debut album, 'The Colour of the Trap'. PB: Winning Album of the Year in Liverpool must feel pretty special? MK: I feel very honoured, man. PB: It was produced and some of the songs were co-written with Ian Broudie. How did that collaboration come about? MK: It came off our own back. We knew each other and we tried something and it worked. PB: With all the hard work put into the album does it feel like a relief now that it's out? MK: Yeah, and it's nice to get this award and go out and do all the touring we're doing. I'm very happy. PB: How did the collaboration with Guy Chambers happen? 'Out of Control', which he co-wrote with you, is probably the best song on the new album. MK: There were a few songs written around that time. The rest were upbeat, and that's a ballad-y one which is what we wanted. That's a side of me, as well as the rock & roll let's have it, if you know what I mean? PB: It breaks the album up well. MK: It's like the Verve's 'The Drugs Don't Work'. It's about falling in love for the first time and that hadn't happened before, so you can't write about it until it has. PB: We saw you at the JD sponsored grassroots music gig in the Zanzibar in Liverpool in May. It was an amazing gig, so when can we expect you back in Liverpool? MK: I'm actually itching to do a gig. Something at the back end of the year. Something really exciting and special. PB: Thank you. The photographs that accompany this article were taken by Marie Hazelwood.
Band Links:-
https://www.facebook.com/mileskanemusic
https://twitter.com/mileskanemusic
http://www.last.fm/music/Miles+Kane
http://www.songkick.com/artists/3076541-miles-kane
https://www.youtube.com/user/MilesKaneVEVO
Picture Gallery:-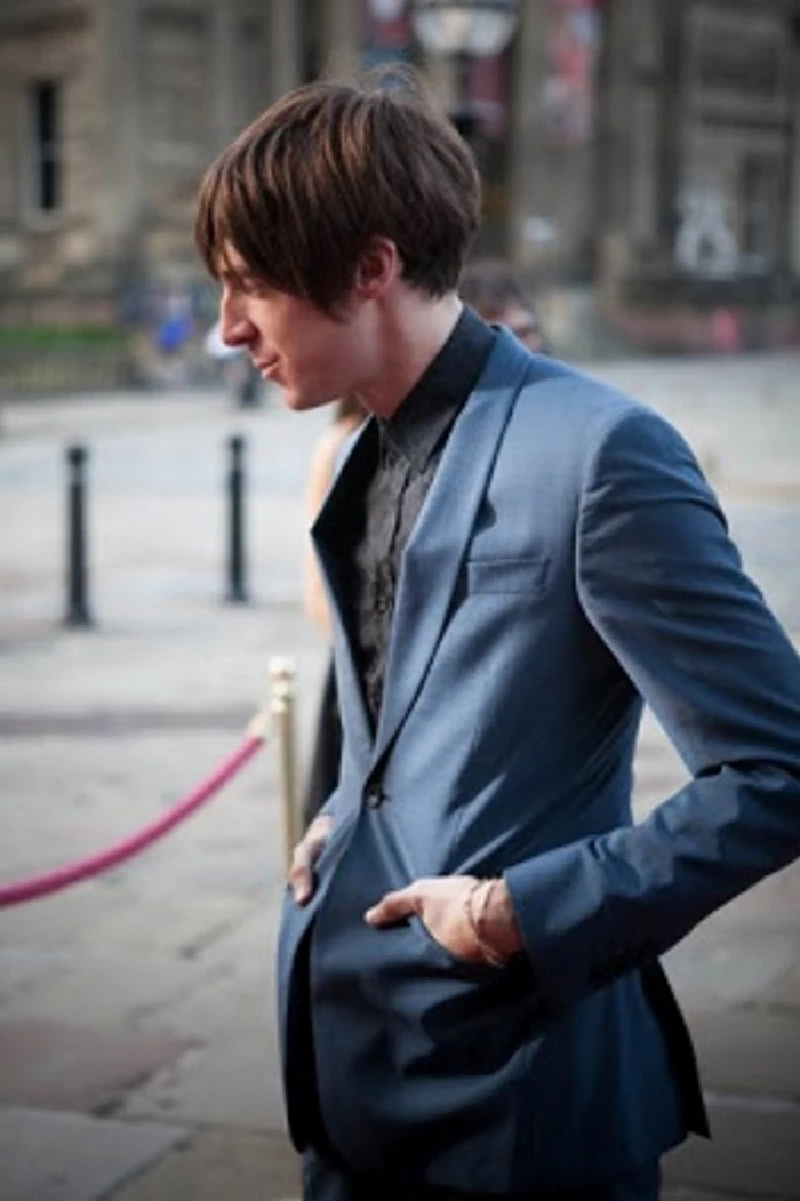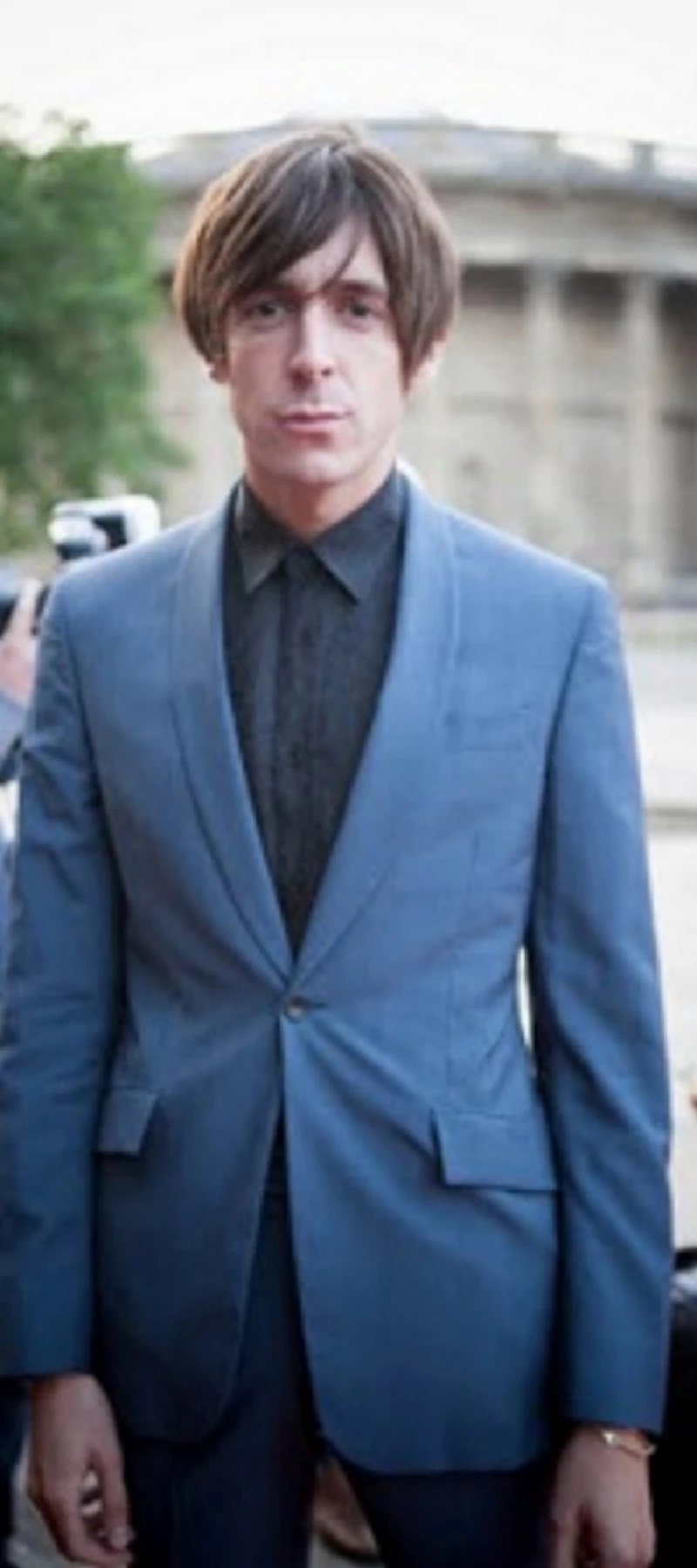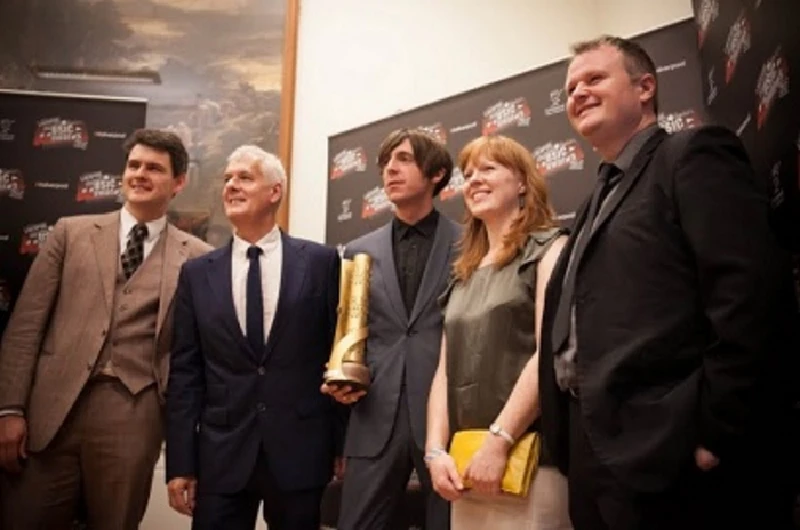 live reviews
---
Roadmender, Northampton, 16/5/2022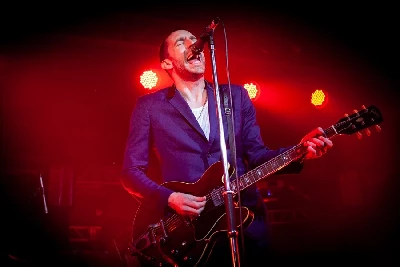 Marie Hazelwood takes photographs of and Harry Sherriff reviews Miles Kane at Roadmender in Northampton.
Academy, Manchester, 23/11/2018
Hangar 34, Liverpool, 4/7/2018
Olympia, Liverpool, 30/3/2014
Academy, Manchester, 28/9/2013
Erics, Liverpool, 3/10/2013
Zanzibar, Liverpool, 15/5/2013
Parr Hall, Warrington, 17/8/2012
Miles Kane
Miles Kane
photography
---
Photoscapes (2022)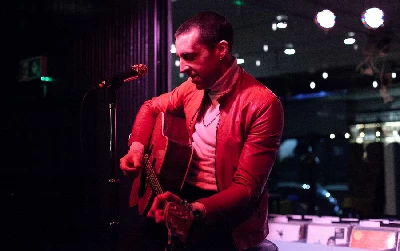 Marie Hazelwood photographs Miles Kane at an in-store gig to promote his recently released fourth album 'Change The Show' at record shop/venue Jacaranda Phase One in Liverpool.
Photoscapes (2018)
reviews
---
Don't Forget Who You Are (2013)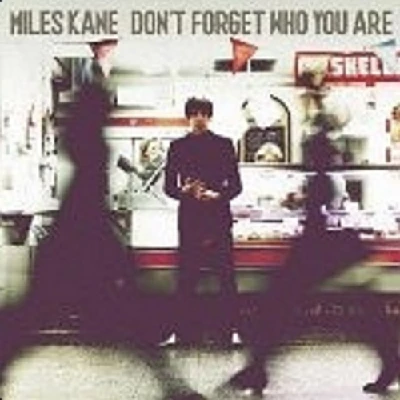 Fine second solo album from Miles Kane, upon which he has co-written songs with Paul Weller, Andy Partridge, Ian Broudie and Guy Chambers
related articles
---
Last Shadow Puppets: Live Review (2016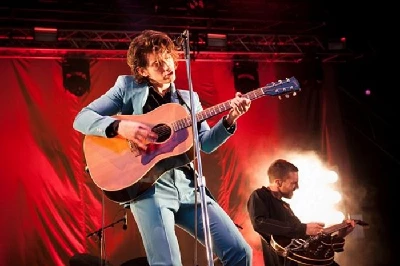 Harry Sherriff watches the Last Shadow Puppets, the side project of Miles Kane and the Arctic Monkeys' Alex Turner, play a n often surprising show at the Castlefield Bowl in Manchester to promote their just released second album, 'Everything You've Come to Expect'
Pennyblackmusic Regular Contributors
---