---
published: 16 / 4 / 2012
---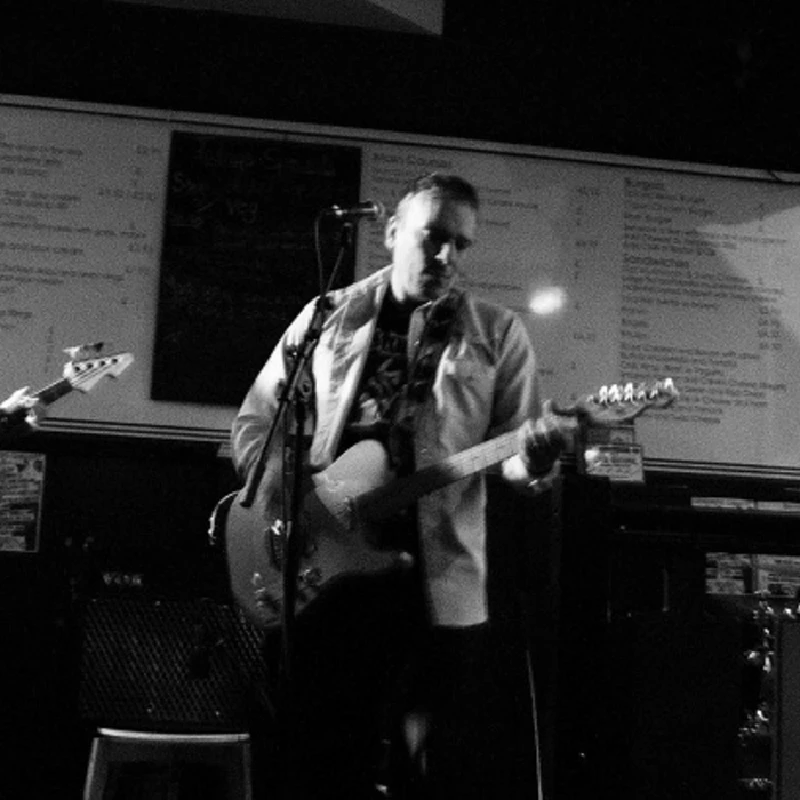 intro
Andy Cassidy talks to Glasgow-based singer-songwriter Roy Moller, who has been described as being 'Scotland's best kept secret', about his work with Belle and Sebastian, and third album, 'The Singing's Getting Better'
Roy Moller, described by Radio 6 Music's Marc Riley as "Scotland's best kept secret" lifts the veil on his career to date, his work with Belle and Sebastian and his feelings towards "that" film. Here he talks to us about his own taste in music, his influences, his seemingly innate ability to adapt to any genre and we ask him if pop music bores are really better people than him. Oh, and there's also the small matter of a certain Glasgow gig that he's playing in June. When we spoke to Roy, his third album, 'The Singing's Getting Better', which he has recorded with Sporting Hero, had recently been released and is currently gathering momentum in terms of positive reviews and airplay. PB: First of all, I'd like to ask a potentially embarrassing question. What was the last album you listened to and was it any good? RM: 'LA Woman' by the Doors. It was in the form of a TV show. I reconnect with it every now and then. It is a very edifying listen musically. PB: You've just released your third album, 'The Singing's Getting Better', and, like your previous albums, it flits effortlessly between styles, from confessional singer-song-writing to rockabilly to psychedelia. Do you find it difficult to work in so many different genres? RM: I would find it more difficult to switch styles were it not for the talents of my collaborators. On this record, Sporting Hero was invaluable. He's one of those guys with music flowing out of every pore, helping to knit together what I would hope is a satisfying whole. A lot of the songs seem to take on different meanings depending on the arrangements. There's a ska version of 'Love is the Easy Way Out' and a sort of glam 'Pop Music Bores' in the vaults. I hope they both come out, but I had always wanted to make a record that sustained a feel and this is the first time I think I've done that. It's mine and Sporting Hero's Sunday afternoon record. PB: You've worked extensively with Belle and Sebastian songwriter Stevie Jackson, and one of your collaborations, 'Seymour Stein', was featured in the ultimate music geek's movie, 'High Fidelity'. Do you remember how you felt when you found out that your song had made it onto such an influential soundtrack? RM: Actually, I didn't hang around the see my name on the credits. I split on the last line of dialogue. I thought the song was way better than the movie, which didn't push the expected buttons for me. I wanted to enjoy it, but couldn't warm to the characters at all. I really like the track, especially the handclap and guitar part at the end, for which I can't claim any credit. I remember the songwriting session pretty well. Stevie had the concept and most of the song together. I recall working on the bridge and suggesting to Stevie that he sing the word "crying" like Gene Clark. PB: On your most recent album, you hint at your feelings towards the very type of music obsessives featured in 'High Fidelity'. The song I'm thinking of is 'Pop Music Bores'. I read that you intended the lyric to be "Pop music bores are better people than me." What can you tell me about the genesis of the song? RM: That song developed from a refrain written by Gary Thom from the Company. That's a songwriting team of Gary, Stevie Jackson and myself. We write in all combinations, including all three of us at once. Always fun, whatever way we do it. That "pop music bores are better people than me" idea was indeed Gary 's intention, but when he sang it to me I picked it up as "better people than me are bored by pop music". I could go on for hours about some arcane facet of pop, but such niceties are the limit of my sophistication. Take wine, for instance. Much as I enjoy drinking it, it's sort of all plonk to me. Couldn't really differentiate good from bad. And I have no grasp of the practicalities of economics. Or of jazz, really. When it comes to opera, I'm no Malcolm McLaren. So I went with that meaning and introduced Mother Teresa, Desmond Tutu and Winston Churchill into the verses. PB: You are originally from Edinburgh, but now live in Glasgow.There is a massive difference in the types of music coming out of the two cities. Why do you think that is? RM: Edinburgh seems to inspire more elliptical, angular pop and dance. And there's a radical tradition that can't be seen from the tourist coaches. But I believe it comes out in the music. When the music gets a chance to flourish, that is. Edinburgh is truly beautiful, and where my heart lies and my soul resides, but it's a solid fact the Glasgow live scene is way better. Edinburgh is filled with great people, but the gig scene lacks the DIY ethic somehow. At one end it's open mic nights, at the other name bands. There's this gulf in-between. I reckon that, due to the often pretty blatant religious, football and other divides in Glasgow, a more harmonious indie style evolved, consciously or not, as a reaction to all that. And it seems to have come with a "let's have the show right here" ethic to hosting live music. That's my theory. But, sonically, there are always exceptions. Pre-'New Gold Dream' Simple Minds sound like an Edinburgh band to me. PB: On your latest album you duet with Thrum singer Monica Queen on two tracks. RM: I'd seen Monica and Johnny Smillie play an acoustic set and written a review of the show, which Monica liked. Through ye olde MySpace, we got in touch from there. We had a few mutual friends, but had never met. When we did, we hit it off immediately, and a while later I found myself asking her if she'd like to sing on a couple of my songs. I was delighted with the resonance and grace she brought to them PB: You're going to be playing the Pennyblackmusic and Wickerman warm-up gig at the Bay in Glasgow. Are you excited about the gig? What can people expect to hear from you? RM: Excited, for sure. Delighted to be asked to play, and I've heard great things about the Bay. I guess I'll be presenting an introduction to my work. I've been knocking around for a while, but most people haven't heard of me, so I need my set to say, "Hi, this what I'm about". If my material's like cereal, I think this gig should be like a variety pack displaying the Roy Moller brand. With an extra helping of material from the new record. And possibly some yoghurt. PB: What has been the highlight of your career so far? RM: Freshest in my mind is a recent gig I was involved in at the Rio Café in Glasgow. It was as part of the Store Keys, a psych soul outfit consisting of Stevie, Marco Rea, Stu Kidd, Lorne Cowieson and myself. On stage with us, we also had my poet friend Michael Pedersen, from the monthly avant-garde spoken word, film and music night 'Neu! Reekie!', which is an innovative and exciting event that Edinburgh can really be proud of. I never wanted the night to end. Gigs like that, for me, stop time for a while. That's always a highlight. That's why I do this. PB: You've been described by Marc Riley (BBC6 Music) as "Scotland's best-kept secret." You recently played a live session on his show. That must have been pretty amazing. Can you tell us about it? RM: That started off when I came home after work, walked into the kitchen and my song, 'Byres Road Saturday', was playing on the radio, on the Marc Riley show. I'd recorded the track in the sitting room, so the song had come home. With help from Jackie from the 1990s, within 45 minutes I was speaking to Michelle, the producer, and the session was arranged. It was a great outing. Stevie drove me, Marco, Stu, Gary and Michael to Manchester. It was one of the last sessions at the old Oxford Road studios. Tony Wilson beamed down from the foyer wall. We sound-checked, cut a song live to be broadcast on the Gideon Coe show, went to the pub, drank coke, came back, picked up our instruments and we were on. Right in front of Marc Riley's desk. Everyone was friendly. I really enjoyed talking to Marc, and the sound guy was a genius. Back in the van, we motorvated north from the North. Home at midnight. Job done. I loved it. PB: Your new album is released on May 1st and I gather you will be touring the UK soon. What's next for you? Another album? More collaborations? RM: The Store Keys had a single called 'Daddy was a Mod in the RAF' out last year and have some new songs coming up, including a collaboration that's really firing us up. Similarly, I'm involved in a super-secret collaboration for Neu! Reekie! Records. Very excited about that one. For myself, I have two records I'm preparing. One is acoustic-based (working title 'Out Of Office Replies'). The title of the other project is 'Alexander Platz & The Berlin Katz'. A touch of art school disco rhythm and wilder guitar than I normally play. Pastiche, though, is furthest from my mind. I'm just looking at fresh musical mediums for self-expression. Preferably ones that you can sing along or dance to. PB: Thank you. Roy Moller will be playing the Pennyblackmusic Bands' Night and Wickerman Warm-Up with Duncan Maitland, the Cathode Ray and Nicola Black on the 15th June at the Bay at 142 West Regent Street, Glasgow, G2 2RQ.
Band Links:-
https://www.facebook.com/RoyMoller1963
https://roymoller.bandcamp.com/
Picture Gallery:-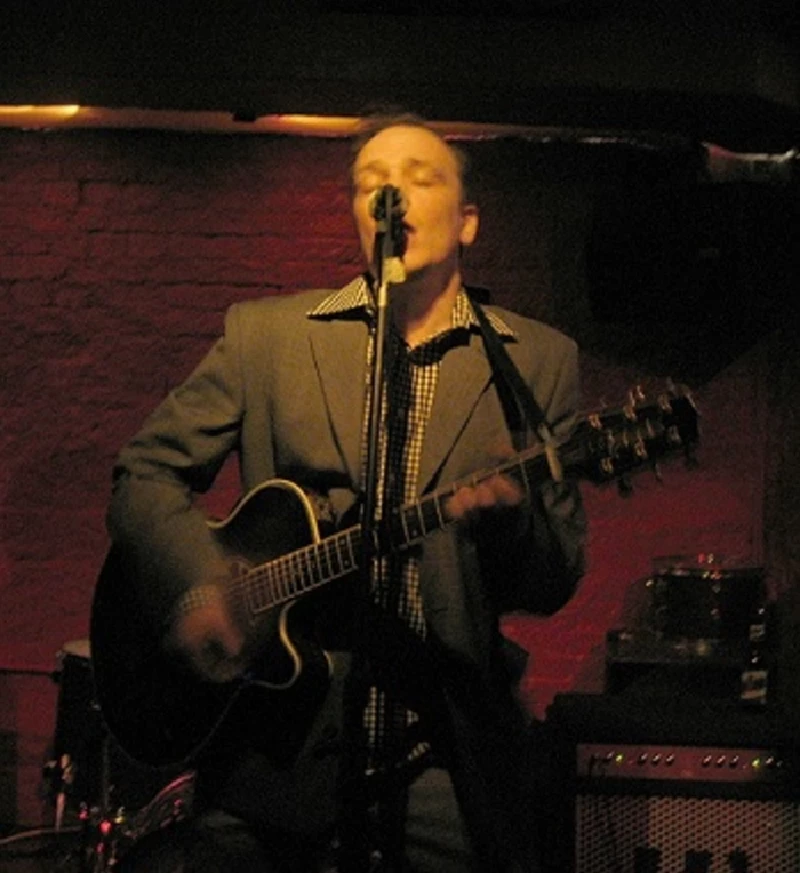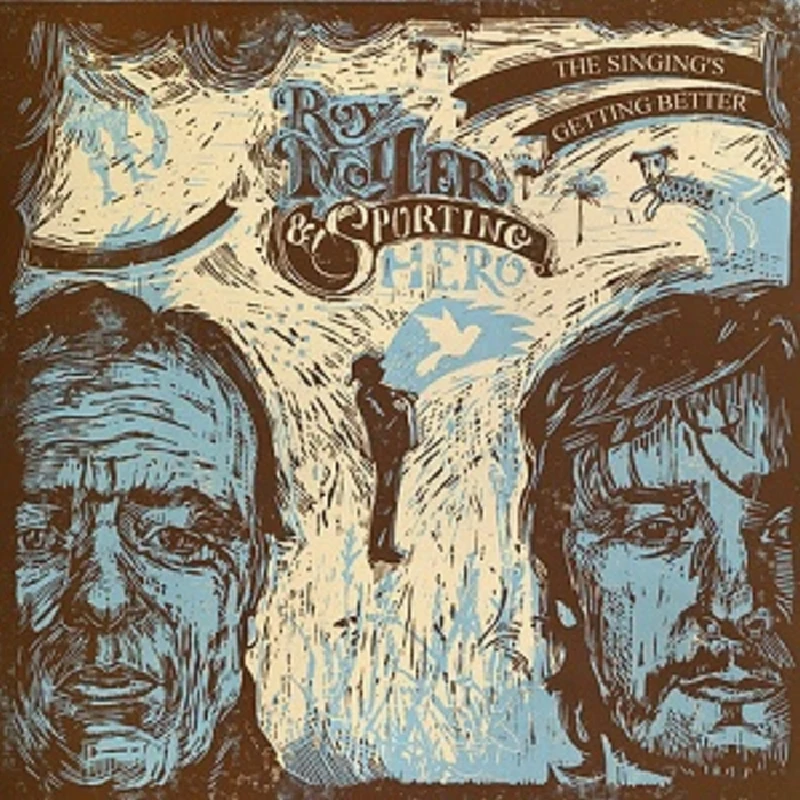 interviews
---
Interview (2022)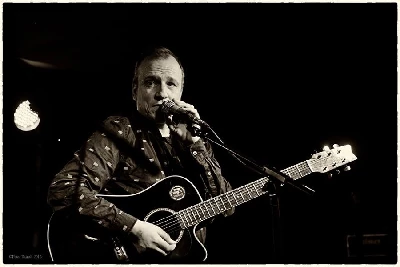 John Clarkson speaks to Edinburgh-born singer-songwriter Roy Moller about the reissue of his 2014 album, 'My Week Beats Your Year', which is about the influence on him of Lou Reed, and his forthcoming new album 'Be My Baby',which is about his discovery that his birth parents were Canadian and that his mother flew from Toronto to Edinburgh to give birth to and put him up for adoption.
Interview (2019)
Interview (2015)
features
---
Competition (2016)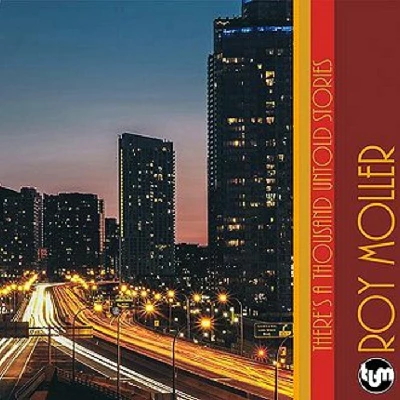 We have five copies of Scottish singer-songwriter's 'There's a Thousand Untold Stories' (with 'There's a Thousand More Untold Stories' to give away as competition prizes.)
related articles
---
Band of Holy Joy/Cathode Ray: Feature (2016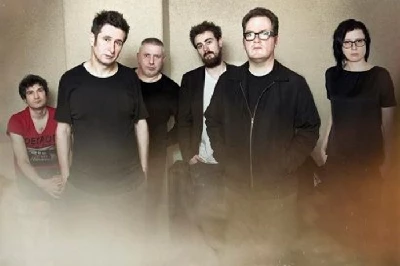 Pennyblackmusic presents three acts from the Edinburgh-based label – The Band of Holy Joy, The Cathode Ray and Roy Moller – at the Sebright Arms on April 15th
Pennyblackmusic Regular Contributors
---