---
John Lennon
-

The Image That Made Me Weep
published: 7 / 4 / 2021
---
Parque Menocal was not on the Havana itinerary, so when I heard that a life-sized statue of John Lennon sat there I meekly asked the driver (in my miserable broken Spanish) to circle past the site. The other passengers were disinterested. I bargained for a three-minute hiatus. Miraculously, brakes wheezed to a halt. I liberated myself from the sweltering vehicle. Lennon's music had been banned in the 1960s and 1970s until Fidel Castro had a change of heart upon hearing the lyrics to 'imagine,' so to mark the twenty-year anniversary of the songwriter's death, the bronze beauty was finally unveiled. I figured I'd be beset by throngs of tourists. This was JOHN LENNON, people. But after hurriedly pulling out my camera, all I saw was a bored caretaker, whose nine-to-five was to take off and replace the statue's spectacles each time a photo was taken. Apparently, the spectacles caused more ruckus than the statue itself; several pairs had already been pilfered. Having never properly grieved, I felt alone and homesick. I snapped a shot and watched the specs slide down the bronze beauty's nose. Imagine.
Band Links:-
http://www.johnlennon.com/
https://www.facebook.com/johnlennon/
https://twitter.com/johnlennon
Play in YouTube:-
Have a Listen:-
intro
In 'The Image That Made Me Weep, Lisa Torem writes of a life-sized statue of John Lennon that she discovered while visiting Havana.
favourite album
---
Double Fantasy (2010)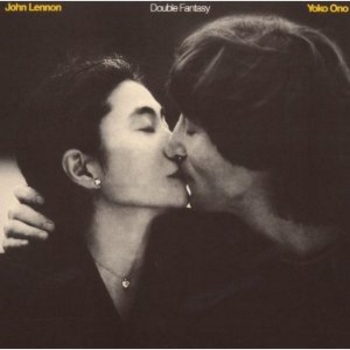 In our 'Re: View' column, in which our writers look at albums from the past, Anthony Strutt reflects on John Lennon and Yoko Ono's 1980 album, 'Double Fantasy' which has been reissued in a double CD 30th anniversary edition, which includes an alternative version of the album
Pennyblackmusic Regular Contributors
---