---
Beatles
-

A Personal Tribute
published: 18 / 4 / 2015
---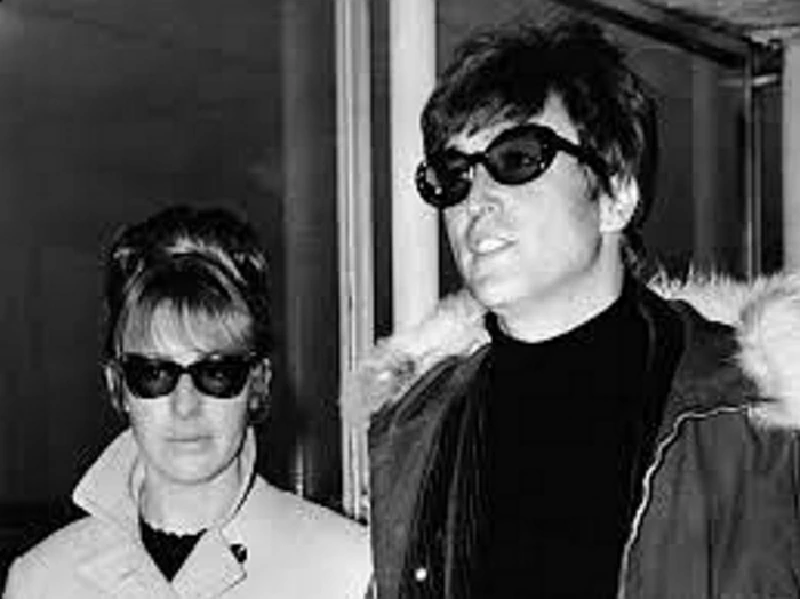 intro
Lisa Torem pays a personal tribute to Cynthia Lennon, the first wife of John Lennon, who died in April
I was very sad to see the headlines about Cynthia Lennon's passing. I never met her, yet she's been a large part of my life. The older I get, the more I realize the importance of the unsung, people whose maturity and talent sometimes get overlooked when they choose to support others. Cynthia met her future husband, John Lennon, at the Liverpool College of Art. She would lend him supplies and feel an odd attraction towards his rough-hewn manner. One day she dyed her hair blonde to resemble Brigitte Bardot, his idol. Lennon would become possessive over her and sometimes physically violent when he felt her attentions were directed to other men. They broke up for a spell, but when he promised to change his ways she took him back. During early Beatles fame, she took care of Julian, whilst her husband's smile beamed across the nation. In a way, they were both victims of the times. Perhaps in a future time, they could have embraced their role as new parents together. But, as it stood, Cynthia was the rock at home. She would often have to traipse up six flights of stairs to carry groceries, with little or no assistance. Brian Epstein was kind to the Lennons, offering them an upscale apartment, but, still, the idea was that the fans would get upset if they knew their John was married, with a child. The isolation began on their honeymoon; Lennon would play at the Riverpark Ballroom, whilst Cyn stayed home. Cynthia was practically cast in the shadows, but she loved her son, Julian, deeply, and their bond would keep her strong. As she came out of the shadows, she often faced violent reactions from Beatlemaniacs, who physically assaulted her, feeling that she had claimed one of their idols. It's no wonder that she only went along on one tour. Cynthia was an intelligent, talented woman in her own right. She kept making art and writing poetry, and being a strong support system to her family and many friends. But fame had a way of infesting their young relationship. In 1967, the Beatles set out to Bangor, North Wales to participate in a Transcendental Meditation conference. They had planned to be on the same train as the Maharishi. When they arrived at the train station with minutes to spare, Lennon leaped out ahead, leaving Cyn to deal with the baggage. As the security didn't believe who she was, she was left holding the baggage and missed the train. Road manager, Neil Aspinall, would get her to the event by car, but the incident left her feeling abandoned. In May of 1968, Cynthia came home from Greece to find Yoko Ono and John Lennon wearing matching robes, sitting on her bedroom floor. It would be the end of their marriage and Cyn was heartbroken. It was not the way any woman would want to be told that their relationship had ended. John Lennon then accused Cynthia of adultery and offered her a meagre settlement. She would have to bear the next decades, watching her ex-husband in the news with his new muse. Imagine trying to heal when the whole world is watching. But despite what the outside world might have expected, Cynthia was always fair. When she wrote about John Lennon, in 'John: A Twist of Lennon' and 'John: A Memoir about John Lennon', it was not with the intention to spread spite or avarice. She wrote the truth the way she saw it. She knew that many fans needed to hear her words, so she came through again, perhaps on their behalf. A longtime John Lennon friend, Tony Bramwell, said, "…she was totally dedicated to his success, and extremely influential." Yes, and influential. In 2010, she and Julian attended a ceremony in Chavesse Park to commemorate John Lennon's 70th birthday. After so many years, Cynthia Lennon still embraced Lennon's memory with warmth, exhibiting "grace under pressure." It's impossible to imagine the legacy of the Beatles without remembering Cynthia's magnetic smile and chic apparel. I guess the life lesson is that, it's not just the artist banging on the guitar or seducing a microphone that we must pay attention to, it's the person behind the spotlight that makes it all possible, as well. The husbands or the wives, behind the scenes, that carry on with needy children, and jealous fans, idle gossip and a slew of managers and hangers-ons. They are the woodwork of the celebrity haven. Cynthia was a true friend to all of them and an angel of a parent. We will miss her so much because she's been such a large part of our lives and a constant inspiration.
Have a Listen:-
features
---
The Image That Made Me Weep (2021)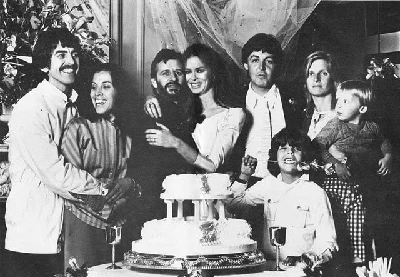 In 'The Image That Made You Weep', in which our writers write of the personal impact of a photo or image on them, Eoghan Lyng writes of a photo taken at Ringo Starr and Barbara Bach's wedding in 1981.
reviews
---
Love (2006)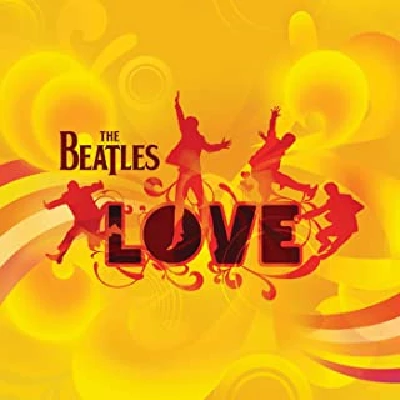 Excellent remixed and reworked collection of Beatles classics by their fromer producer George Martin and his son
Pennyblackmusic Regular Contributors
---