---
Beatles
-

Label Features
published: 23 / 11 / 2007
---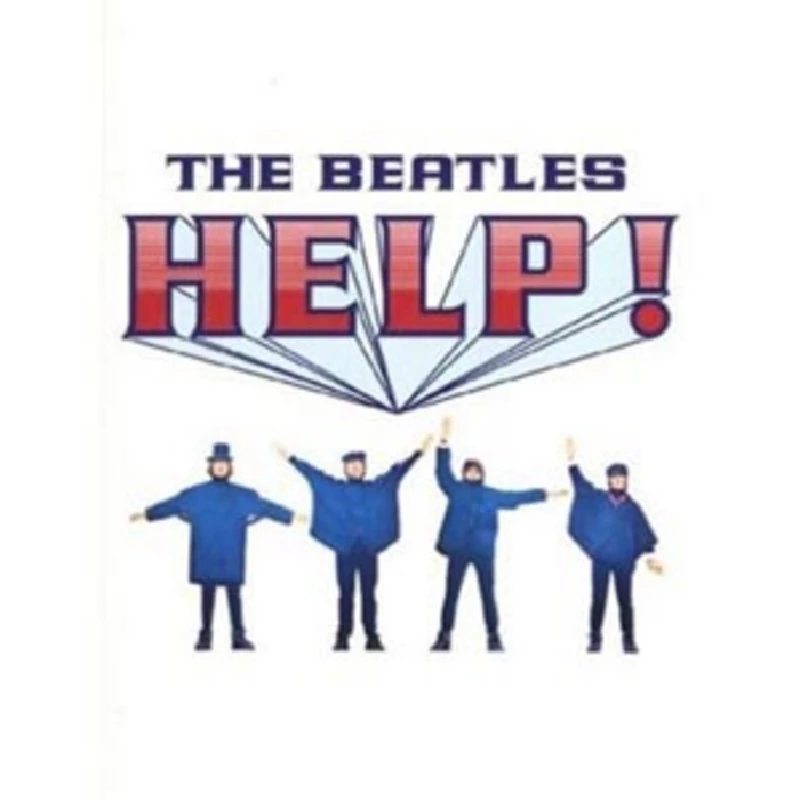 intro
Anthony Street looks at the Beatles' second film, 'Help', which has been just been released on DVD with a missing scene and many other extras
'Help!', which came out in 1965, was the Beatles' second film. On November 5th it was finally released on DVD. Directed by Richard Lester who directed their first movie, 'A Hard Day's Night', the year before in 1964 and which had been filmed in black and white, 'Help !' was shot in colour, had a big budget, and also had a story whereas the first film basically told of a day in the life of the Beatles. 'Help!'remains one of my favourite music films of all time, and, even though I haven't seen it for about 20 years, every scene and all of its dialogue, remained fresh to my memory, even today. The film is basically a chase movie. Ringo receives a ring, wears it and then discovers it is a sacrificial ring. The opening scene could be from a Hammer films horror picture, while other set pieces are more like something out of a James Bond film. It's also a comedy if you like black humour of the witty scouse variety. Over the course of 90 minute the boys from Liverpool do Beatles like things. John plugs his 'A Spaniard in the Works' 1965 book of poetry by reading from it. And we are also introduced to each Beatle as a character, not just as a Fab Four musician. The bulk of the movie is about a gang of Orientals trying to get the ring back, while one of them falls in love with the boys and especially Paul. While trying to get the ring off Ringo, they meet crazy scientists, Victor Spinetti and Roy Kinnear, who want the ring for themselves. And of course they also sing and play. Their performances on 'Help!' are some of the best shot Beatles footage ever filmed. 'You're Gonna Lose That Girl' is a studio piece and is shot in colour, while the only black and white footage shows the boys performing 'Help !' on a makeshift cinema screen while the baddies throw darts at it. 'You've Got to Hide Your Love Away' is meanwhile one of the band's best songs and is sung by John in his best fake Dylan style accent. It is absolute genius and great to look at. 'Ticket to Ride' was filmed in the Alps, the first time the band ever went there, and all the footage was used as they actually learned to ski. This again is classic rock promo film footage. 'I Need You' is sung by George Harrison, and 'The Night Before', which is sung by Paul , has some great footage on Salisbury Plain and shows the band under army protection so that they can escape the baddies. I am not going to give away any more of the plot because you should watch it, if you haven't seen it, to enjoy what a masterpiece this is. It may be very 60's, but it's full of surrealistic imagery and wacky humour, and, even if you don't like the band, if you want to know about the era, it's a great place to start. 'Help !'has been released on a double DVD which includes an interview with Richard Lester, another interview with Wendy Richards talking about a deleted scene she appeared in with Frankie Howard, and three trailers. There is also a rather boring restoration film, which didn't really need to be included, and also cast and crew memories, but sadly no new interviews from the two surviving Beatles members, Paul and Ringo. It also appears in a special box with a deluxe book if you have a spare £50 this Christmas. 'Help !'is a classic film. Buy it and enjoy it for years to come !
Have a Listen:-
features
---
The Image That Made Me Weep (2021)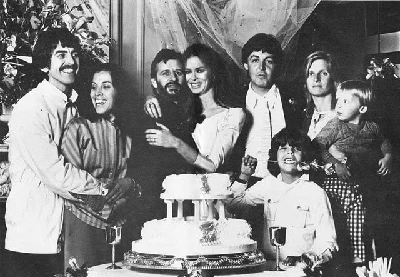 In 'The Image That Made You Weep', in which our writers write of the personal impact of a photo or image on them, Eoghan Lyng writes of a photo taken at Ringo Starr and Barbara Bach's wedding in 1981.
reviews
---
Love (2006)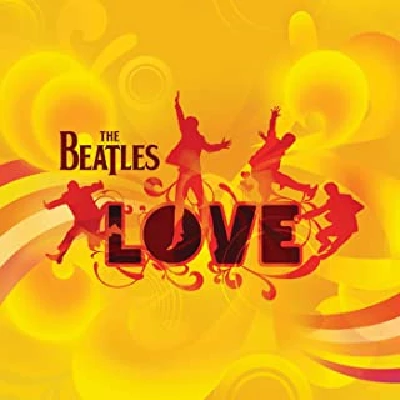 Excellent remixed and reworked collection of Beatles classics by their fromer producer George Martin and his son
Pennyblackmusic Regular Contributors
---