---
published: 7 / 12 / 2006
---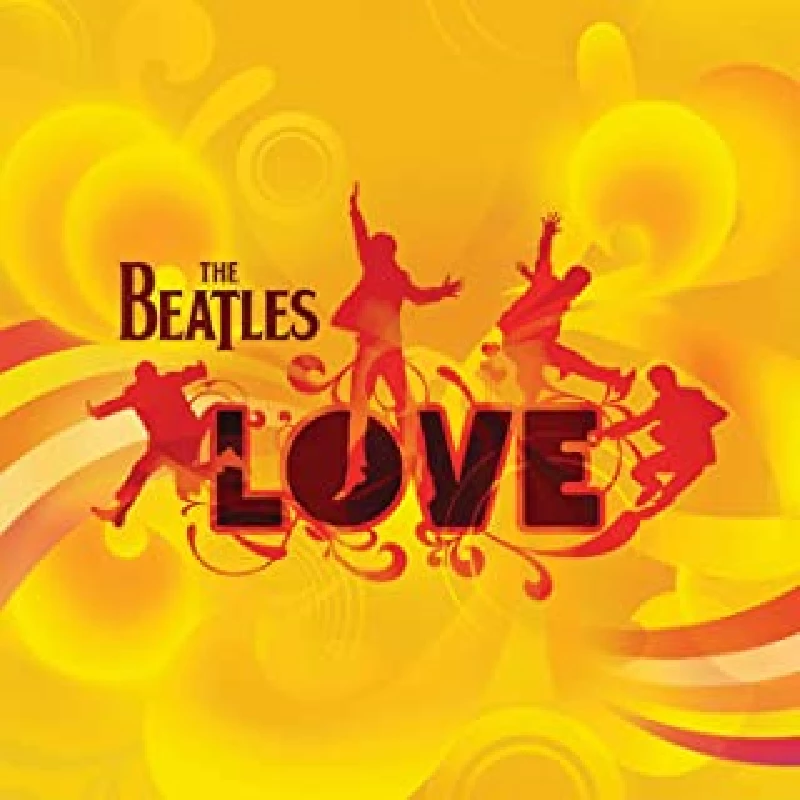 intro
Excellent remixed and reworked collection of Beatles classics by their fromer producer George Martin and his son
'Love' is not the usual remastered Beatles album, thank God, but it has divided their hardcore fan base. I lived with the Beatles between 1979 and 1984, and they opened my mind now to what I let in afterwards, and so I have a lot to thank them for. I don't ever really need to listen to one of their albums ever again, as they are in my brain forever, but recently I played a few of their albums again, and, listening to them 20 years from when I last heard them, they remained the same as ever I thought, timeless and classic. 'Love' is not a rehash. It is a lovingly remixed CD album of the highest order made by their now retired producer, George Martin, and his son, Giles. It is basically a soundtrack for a live show in Las Vegas by Cirque du Soleil. The CD is 78 minutes long while a double CD has an extra 3 minutes and a DVD in 5.1 surround stereo, but everything is issued like this nowadays when on double disc. In the mere 8 years that their recording career lasted from 1962 to 1970, they changed music forever. Even if you don't like them, you would be a fool to not acknowledge them. This is not an album that you can listen to track by track. It is best listened to loud, in the dark, with headphones and not looking at what you are going to hear. It also helps if you know the original recordings as this really is a treat. And it is best to listen to it in one go and in full. Love shows their full depth from their early innocent days through to their mind bending druggy experiments in audio recording. Several rare recordings are included and bits of other tracks are mixed into what are familiar songs, making you look forward to what you will hear next. 26 tracks are included, every one essential , from 1962 to 1970. This is an album to discover for yourself. Just listen to Paul McCartney's 'Yesterday' and you can feel for him now in his current situation. Essential, and not just for fans of the Fab Four.
Track Listing:-
1
Because
2
Get Back
3
Glass Onion
4
Eleanor Rigby / Julia
5
I Am The Walrus
6
I Want To Hold Your Hand
7
Drive My Car / The Word / What You're Doing
8
Gnik Nus
9
Something/Blue Jay Way
10
Being For The Benefit Of Mr Kite!/I Want You (She's So Heavy)/Helter Skelter
11
Help!
12
Blackbird/Yesterday
13
Strawberry Fields Forever
14
Within You Without You/Tomorrow Never Knows
15
Lucy In The Sky With Diamonds
16
Octopus's Garden
17
Lady Madonna
18
Here Comes The Sun/The Inner Light
19
Come Together/Dear Prudence/Cry Baby Cry
20
Revolution
21
Back In The U.S.S.R
22
While My Guitar Gently Weeps
23
A Day In The Life
24
Hey Jude
25
Sgt. Pepper's Lonely Hearts Club Band (Reprise)
26
All You Need Is Love
27
The Fool On The Hill
28
Girl
Have a Listen:-
features
---
The Image That Made Me Weep (2021)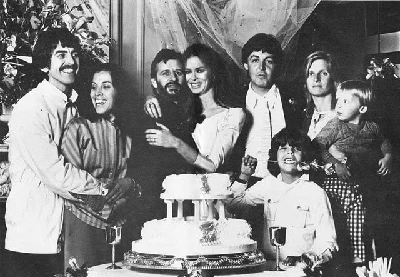 In 'The Image That Made You Weep', in which our writers write of the personal impact of a photo or image on them, Eoghan Lyng writes of a photo taken at Ringo Starr and Barbara Bach's wedding in 1981.
Pennyblackmusic Regular Contributors
---