---
Beatles
-

Beatles Part 1
published: 24 / 9 / 2009
---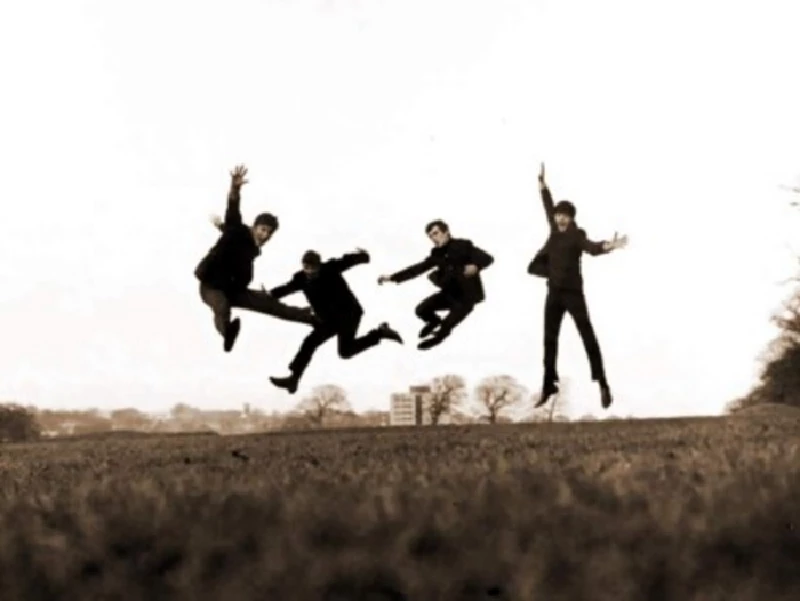 intro
With their albums having recently been the subject of a major remastering album campaign, Anthony Strutt, in the first of a several part series, looks at the Beatles' early years in Hamburg, and their first two albums, 'Please Please Me' and 'With the Beatles'
For those not of Planet Earth, the Beatles were John Winston Lennon, James Paul McCartney, Ringo Starr,(born Richard Starkey), and George Harrison. But before they reached this line up, Stu Sutcliffe was on bass, not that he could ever play it. He was, however, John's mate and John wanted him in the band so he was in, and Pete Best was the original drummer. The real story started in March 1957, when John formed the Quarrymen, At a famous summer fair in Woolton Village near Liverpool, Paul met a drunk 17 year old Lennon and impressed John by knowing all the words to 'Twenty Flight Rock', so he ended up joining the band too. McCartney also played this number on the Wings tour of 1979. In February 1958, George saw the band practice and then he joined too. Stu Sutcliffe became a member in January 1960. They used various names at the time including Johnny and the Moondogs and the Silver Beatles before settling on the Beatles in August 1960. At the same time, Pete Best joined the band. Four days later, managed by their first manager, Allan Williams, they started a forty eight night residency in Hamburg. The venues the band played included the Star Club, a live recording from which was released as a double LP on Bellaphon Records Recorded by an early fan on reel to reel tape, the band on that recording sound very raw. They were playing to punters more interested in the strip club in which they were in than to take notice of five young guys, in sweaty leathers jackets away from home for the first time in the city of sin. As a band they played long eight hour sets every night, and it is here where they learned their craft. As well as the Star Club, the other venues they played at the time included the Indra Club, the Kaiserkeller and the Top Ten Club, the latter of which George Harrison was deported back from to Liverpool, when the venue found out that he was underage. A week later Pete and Paul were arrested for burning down their digs by setting fire to a condom, Stu stayed in Hamburg as he was by then engaged to Astrid Kirchherr who was an art student who gave the boys their Beatles style haircut. In 1961 and 1962, they played divided their time between Liverpool and Hamburg, playing both cities regularly and often returning to the Top Ten Club. Tony Sheridan, who also appeared often at the club, recruited the Beatles as his backing band, and recorded an album with them, which has been reissued countless times under various names. The most recent version is a mono/stereo Polydor remaster which is called 'The Beatles Featuring Tony Sheridan First!' which was recorded in Hamburg in 1961. The Tony Sheridan album, is a fine album, which if you are a fan, is worth checking out, as it pre dates 'Please, Please Me', the Beatles' debut album, by a year, and it is a great rock 'n' roll album, The Beatles only appear about half of it though. The album, produced a number of German only issued 7 inch singles, of which 'My Bonnie' was first and which was then followed by 'Ain't She Sweet', 'My Bonnie; was the single that first attracted Brian Epstein, the group's next manager, to the band as he was running a Liverpool record shop at the time. With Stu staying in Hamburg,Paul transferred from guitar to bass. On New Years Day 1962, they visited London and recorded a demo tape for Decca Records, Unofficially released in the 80s in various formats, this is a fine example of a youthful band doing their thing. It included four original Lennon/McCartney numbers that were included on the first 'Anthology' CD of 1995. Decca turned them down, but George told them to check out the Rolling Stones, and the Stones won a contract with them. 'Please Please Me' On January 24th 1962, they signed to Epstein, who quickly got them an audition and then a contract with E.M.I. Shortly afterwards they started their recording career with George Martin, who would go on to produce all their albums bar one. At their first session in the infamous Abbey Road, studio they recorded four songs, which were the A and B sides of their first two singles, 'Love Me Do' and 'Please Please Me'. They recorded the rest of their debut album in one day, which they also called 'Please, Please Me'. By today's standard it is quite twee in sound. It was basically their live set at the time and was full of love songs that were then boosted up with a number of rock 'n' roll numbers 'Please Please Me', which came out in March 1963, and its follow-up, 'With the Beatles', which came out in November of that year, were both pretty short by today's standards, a mere 35 minutes each. Both albums were, however, reflections of where the band and its members were in their lives then. 'Please Please Me' kicks off with the McCartney-penned 'I Saw her Standing There', which is as its title suggests about being blown away by a girl. From its first jangle and its dance hall mannerisms, it captures its time and its place perfectly. 'Misery' is a slow foot tapper, about when nothing is right in the world and your dream girl has deserted you. 'Anna (Go to Him)' is the first cover version here and first of three in a row, Sung by Lennon, it is a true love song, with strong backing harmonies from Paul and George. 'Chains' is a Gerry Goffin-Carole King number and is a soft love song about being wrapped up in chains. 'Boys' is sung by Ringo. It is his first Beatles lead vocal and is a fast rocker, which features some great drumming as well as a powerful guitar break from George. 'Ask Me Why' is the first of four Lennon -McCartney originals that lead on from one another. Again it is a smooth love song and a decent toe tapper. 'Please Please Me', their second single, was released on a red Parlophone label and is the more collectable of the two versions of it that were issued that year. A copy was recently sold on ebay for £22,212. It is a sweet song full of charm and energy, an instant calling card. 'Love Me Do follows. Their debut single again released originally on a red Parlophone label, it kicks off the second side of the vinyl edition. It starts off with a famous Lennon mouth organ solo and slow acoustic guitar. All dressed up in their new suits courtesy of Brian Epstein, they sound ready to take on the world. 'P.S. I Love You', its B side, comes after it. It is a sharp little toe tapper and a perfect early 60s love song. 'Baby It's You' is a Burt Bacharach number and is perfectly sung by John, with backing vocals from George. 'Do You Want to Know a Secret?" is a Lennon/ McCartney original, but the lead vocal was by George. 'A Taste of Honey' is another cover, mainly sung by Paul. Originally a Shelagh Delaney play and 1961 film about the north and it being hard and grim up there, this, however, sounds soft and smooth and just like honey. 'There's a Place' is a fast paced rocker. 'Please, Please Me' ends with the Lennon mouth breaker that was 'Twist and Shout' and was covered by countless bands of the time, This was left until the end of the day to record because it ripped Lennon's throat apart and you can still hear that on the recording. As with all the new remasters, 'Please Please Me' features a mini documentary. 'With the Beatles' The band's second album features an arty cover with a photo of the boys with the faces half shaded, whereas the first album had them looking down at the ground from the balcony of E.MI.'s Manchester Square's offices In London. Like the first album, it is a mix of classy love songs and their then current favourite rock n roll numbers of the era that they were playing live at the time. It opens with 'It Won't Be Long', which is another sad love song with a lead vocal by John and a lovely lead guitar break from George. One of the Beatles' less well-known songs, 'All I've Got to Do' is next. A real gem, it is one of their best ever songs. 'All My Loving' was a fine McCartney number, a true love song with a perfect break from George and some of those famous Beatles' backing harmonies. The moody 'Don't Bother Me' was the first number which George wrote to grace a Beatles album. 'Little Child' is a R'n'B number and, featuring a crazy mouth organ number, is a song to dance to. 'Till There Was You' is soft and slow number, and, another cover, features a classy vocal from McCartney. '"Please Mister Postman' is another well-covered song of the era which the Beatles make their own here. 'Roll Over Beethoven' was originally written and recorded by one of the boys' musical heroes, Chuck Berry, but they again they do a good job of putting their own mark on it. 'Hold Me Tight' is a strong love song, a perfect harmony-based number. 'You Really Got a Hold of Me' is a slow-paced Smokey Robinson song with a lead by Lennon. 'I Wanna Be Your Man' is a Ringo-sung number that the Rolling Stones also covered at the same time. 'Devil in Her Heart' is another cover, has perfect harmonies and is sung by George. The Lennon-sung 'Not a Second Time' features a piano solo, which takes things in a then different direction for the boys. 'It ends with another cover, an upbeat rock 'n' roll version of 'Money', which has also been the subject of may covers both before and since.
Have a Listen:-
Picture Gallery:-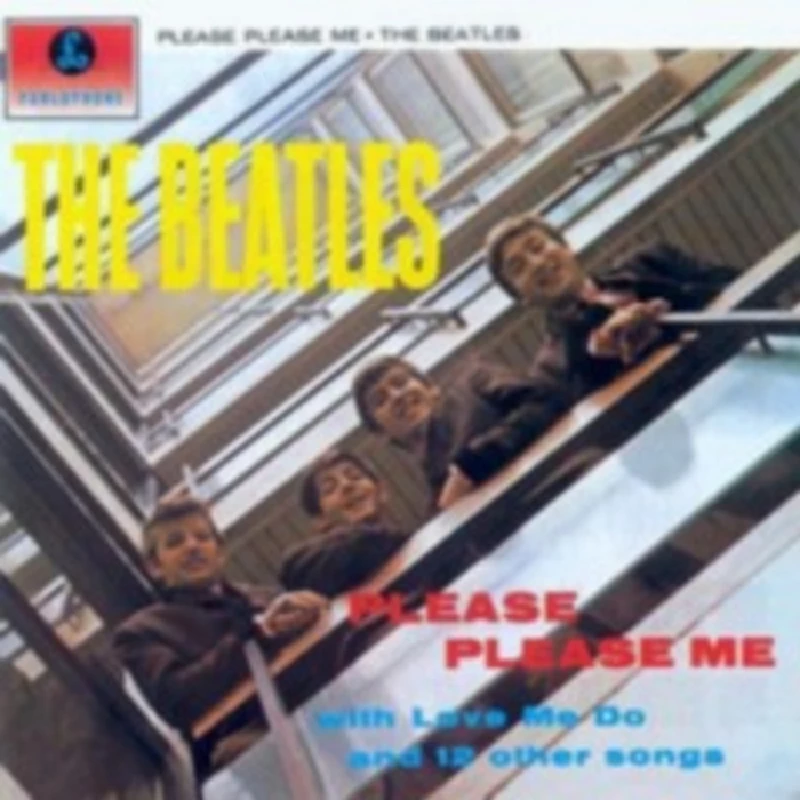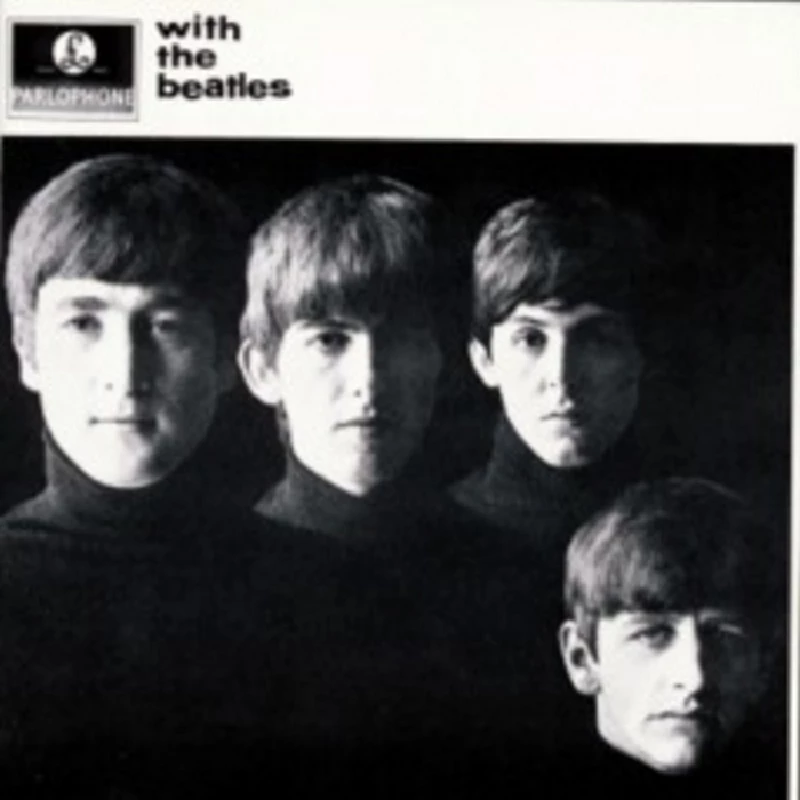 features
---
The Image That Made Me Weep (2021)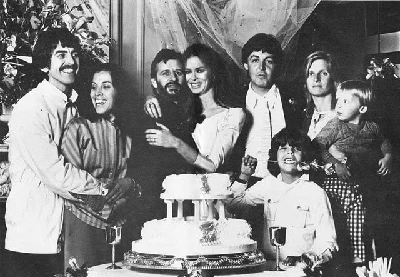 In 'The Image That Made You Weep', in which our writers write of the personal impact of a photo or image on them, Eoghan Lyng writes of a photo taken at Ringo Starr and Barbara Bach's wedding in 1981.
reviews
---
Love (2006)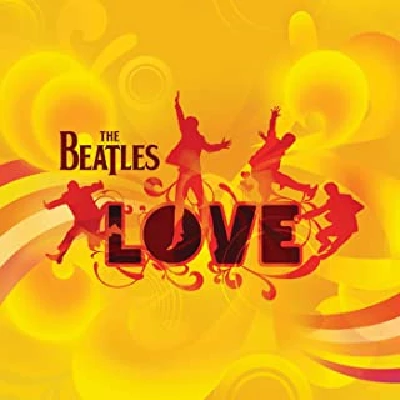 Excellent remixed and reworked collection of Beatles classics by their fromer producer George Martin and his son
Pennyblackmusic Regular Contributors
---