---
published: 8 / 10 / 2005
---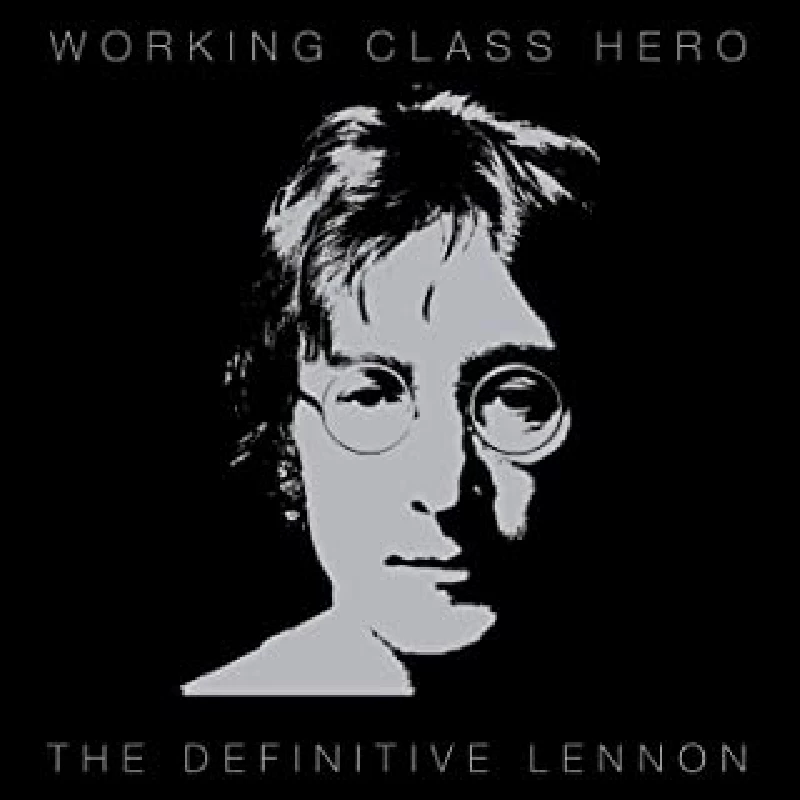 Label: Parlophone
Format: CD X2
intro
Sumptious new double CD of John Lennon solo material , released to coincide with what would have been his 65th birthday
To be honest I dont want to be here in 2005 and telling you what a great album yet another Lennon compilation is. There have been lots already. I would much rather instead be telling you how great the new Lennon album is, but I can't because obviously Mark Chapman gunned him down in cold blood on the 8th December 1980. Sunday the 9th October would have been Lennon's 65th birthday, so various Lennon related things have been happening. Happy Birthday, John. 'Working Class Hero' is a double CD, consisting of 38 tracks and lasting over 150 minutes. I was a massive Beatles and solo Beatles fan between '79 and '87, and owned everything done by the members of that band bar the odd item, all on classic vinyl, and 7 inch single and 12 inch LP. Most of the songs on 'Working Class Hero' are fantastic, but for those that know the name and not the work I have reviewed every track. CD1 The first CD kicks off with '(Just Like) Starting Over', John's 1980 comeback single, which was issued from his and Yoko Ono's album 'Double Fantasy', which came out after he took a 5 year break to bring up his son Sean. Like the rest of 'Double Fantasy', 'Starting Over' was very modern-sounding for 1980 and even now sounds very contemporary. It was only a minor hit when it was first released a month before his death, but, needless to say, after he was murdered , it became a far bigger hit and shot straight to number one. 'Imagine' was another massive hit after John's death. Although it came from the 1971 album of the same name, it didn't come out originally as a single until 1975. 'Watching the Wheels' was the third single from 'Double Fantasy'. John tells us what he has been doing in his five years off, including changing Sean, baking bread and, of course, watching the wheels go round. 'Jealous Guy' was never a single. Roxy Music covered it after his death, and got their only number one out of it 'Jealous Guy' is also from the 'Imagine' album. It is about insecurity and loneliness and the things that all humans suffer from, even ex Beatles. 'Instant Karma' was another single and came out in 1970. It never did that much for me and finds John at his most political. 'Stand by Me' is a cover from John's 'Rock 'n' Roll' LP of 1975. It is a classic song originally recorded by Ben E.King and John does it justice. 'Working Class Hero' was the B side of the 1975 'Imagine' single, but comes originally from my favourite John solo album, 1970's 'John Lennon/The Plastic Ono Band'. 'Working Class Hero' finds Lennon at his most honest and like, much of that album, it is brutal, savage and truthful. It tells of his working class roots and his battle against authority from an early age. On it John is at his most Dylan like, thumping out its tune on an acoustic guitar. A sense of bitterness overshadows the whole song. This is Lennon at his best, a million miles away from the charms of 'She Loves You'. 'Power to the People' was a single in 1972 and again is very political and funky. 'Oh My Love' from 'Imagine' is a beautiful love song, while 'Oh, Yoko', again from the same LP, is perky fun. Unlike a lot of the 'Imagine' LP which was played on the piano, it features guitars. 'Nobody Loves You When You're Down and Out' hails from 1974's 'Walls and Bridges' which is a heavy work. It is sung in a Sinatra manner and was written when John and Yoko had temporarily split up from each other. 'Nobody Told Me' was the first single from his last ever studio LP 'Milk and Honey', which he never got to see be released and which finally came out in 1984. 'Bless You' is from 'Walls and Bridges' and was written during John's blue period when he sulked after his then lost love Yoko. 'Come Together(Live)' comes from 86's 'Live in New York' LP. It is a recording from a 1972 Madison Square Garden concert, but was originally performed by the Beatles. 'New York City' hails from 'Some Time in New York City', a double LP from 1972. John was hanging out with Elton John a lot at the time and it has a boogie woogie feel. It was recorded with largely forgotten Apple Records band Elephant's Memory. 'I'm Stepping Out', again from 'Milk and Honey', is the only song here that has dated badly. 'You are Here' is a slow and calm track from 1973's 'Mind Games'. 'Borrowed Time' from 'Milk and Honey' is perky and upbeat and features some great reggae style guitar. The first disc finishes with 'Happy Xmas (War is Over)', a great all time classic. It was the first Christmas record not to sound in the slightest bit naff and Christmas is not the same now without it. CD2 'Woman' opens the second disc. It was the second single from 'Double Fantasy' and was a massive worldwide number one, due to John's death and the fact that it is very much a love song for women everywhere. 'Mind Games',the title track from the 1973 album of the same name, is classy Lennon at his best and saw him moving back to classic songwriting after his involvement with politics. 'Out of the Blue', again from 'Mind Games' is slow and countryish, and sounds like latter era Beatles at the time of 'The White Album'. 'Whatever Gets You Through The Night' is ballsy Lennon, and a duet with Elton John. It comes from 'Walls and Bridges' and a heavy use of saxophone on it dates it a little bit. 'Love', again from 'John Lennon/The Plastic Ono Band', is a soft acoustic guitar and piano-based beautiful ballad and sees John at his most masterful. 'Mother' comes from the same album. This is John at his most scared and most lonely. It is a song about being deserted by one's parents His father Freddie left him for a life on the sea, and his mother Julia was run over and killed in an accident just after visiting her young son who was brought up by his Aunt Mimi. This song is about that torture. 'Beautiful Boy' hails from 'Double Fantasy' and is a love song for Sean. 'Woman is the Nigger of the World' comes from 'Some Time in New York City' and was a banned single in the United States. The word "Nigger"is not used in a racist way. It is used as the word "Slave" and was a major political statement at the time. 'God' is slow and moody. It is stripped down and minimal. 'Scared',from 'Walls and Bridges', finds John with the blues again. '#9 Dream' was a single and, one of my own favourite John Lennon songs, is trippy in style . John was obsessed by the number 9 as it was the day he was born. The version of 'I'm Losing You' which appears here isn't the version from 'Double Fantasy', but comes from a compilation and a box set. It is a very dark and haunting and far better than the original. 'Isolation', which comes again from the 'John Lennon/Plastic Ono Band' LP, is a very angry number. 'Cold Turkey',which came out in 1969 as a 7" single, is pure rock 'n' roll. It is rootsy and raw, a song about drug addiction and kicking the dragon. 'Intuition' comes from 'Mind Games' and sounds lightweight after 'Cold Turkey'. 'Gimme Me Some Truth' is from 'Imagine' and is commercial with a political edge, 'Give Peace A Chance' is the ultimate peace anthem and was recorded in an Amsterdam hotel room in 1969 when John and Yoko had a bed in on honeymoon. 'Real Love' is an outake which was re-recorded and used as a new Beatles track as the second single from the first Beatles 'Anthology' CD set in 1994. Here it is stripped down and sounds somewhat McCartney-ish and like a home demo. It all ends with 'Grow Old With Me' which is again an alternative version and is string heavy, which the original isn't. A great way to celebrate John's love of the written word, but buy the original albums instead.
Track Listing:-
1
(Just Like) Starting Over
2
Imagine
3
Watching The Wheels
4
Jealous Guy
5
Instant Karma! (We All Shine On)
6
Stand By Me
7
Working Class Hero
8
Power To The People
9
Oh My Love
10
Oh Yoko!
11
Nobody Loves You (When You're Down And Out)
12
Nobody Told Me
13
Bless You
14
Come Together (Live)
15
New York City
16
I'm Stepping Out
17
You Are Here
18
Borrowed Time
19
Happy Xmas (War Is Over)
20
Woman
21
Mind Games
22
Out The Blue
23
Whatever Gets You Thru The Night
24
Love
25
Mother
26
Beautiful Boy (Darling Boy)
27
Woman Is The Nigger Of The World
28
God
29
Scared
30
#9 Dream
31
I'm Losing You
32
Isolation
33
Cold Turkey
34
Intuition
35
Gimme Some Truth
36
Give Peace A Chance
37
Real Love
38
Grow Old With Me
Band Links:-
http://www.johnlennon.com/
https://www.facebook.com/johnlennon/
https://twitter.com/johnlennon
Label Links:-
http://www.parlophone.co.uk/
https://www.facebook.com/parlophone
https://twitter.com/parlophone
http://parlophonerecords.tumblr.com/
https://www.youtube.com/user/ParlophoneRecords
https://instagram.com/parlophone/
Have a Listen:-
favourite album
---
Double Fantasy (2010)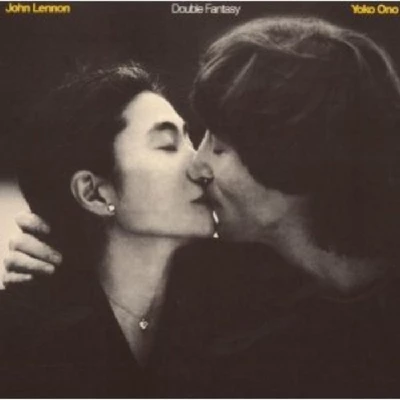 In our 'Re: View' column, in which our writers look at albums from the past, Anthony Strutt reflects on John Lennon and Yoko Ono's 1980 album, 'Double Fantasy' which has been reissued in a double CD 30th anniversary edition, which includes an alternative version of the album
reviews
---
The US Vs John Lennon (2006)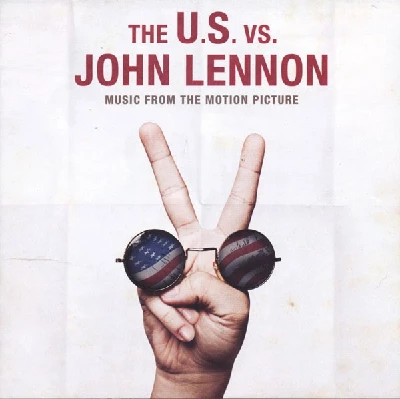 Enjoyable sundtrack album to accompany forthcoming John Lennon documentary film which includes some previously unreleased live and instrumental recordings
Pennyblackmusic Regular Contributors
---